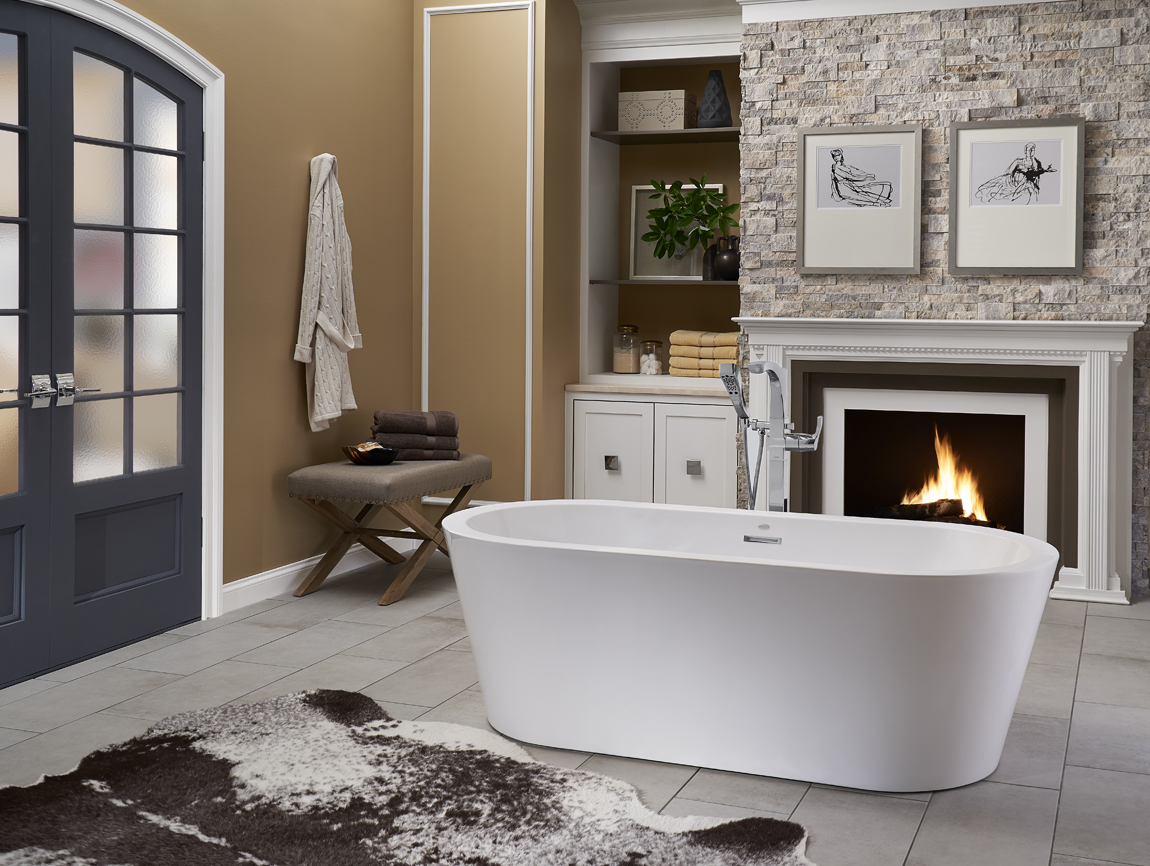 Jacuzzi
In the 1920s the Jacuzzi brothers turned their attention to agriculture specifically oranges, water systems, and pumps. Their success in this field led them to an invention that became an iconic fixture in many homes.
In 1925, the Jacuzzi brothers revolutionized the pump industry. They developed a new type of pump that was able to draw water out of the ground more efficiently than any pump that came before it. The idea was so ingenious that skepticism threatened to derail the venture. But then, at the California State Fair in 1930, a Gold Medal Award for their invention opened the floodgates. Their methods of moving water with water provided the foundation for the jet pump industry in today's whirlpool bathtubs and outdoor hot tubs.
Necessity being the mother of invention led the family to the next step in the creation of their legacy. In 1956 the Jacuzzi brothers responded to a family member's need for pain relieving hydrotherapy. Their knowledge of hydraulics and their ingenuity led to the creation of a portable hydrotherapy pump. The J-300™ would turn normal bath tubs into relaxing and rejuvenating hydro-therapeutic home spas. An idea that started a niche market created the opportunity for Jacuzzi to become a household name.
Wed. June 8 - 5:30pm - 7:30 pm (Open to Trade)
Thurs, June 9 - 1pm -4pm, and 5:30 pm - 7:30 pm (Open to Trade)
Friday, June 10, 6pm - 11pm (Open to Trade and Public)
Tickets are available here. $10 online or at the door, or free entry with purchase of MA! Architecture Tour ALL LOCATIONS ticket. Please bring printed ticket for entry.
Advertisement