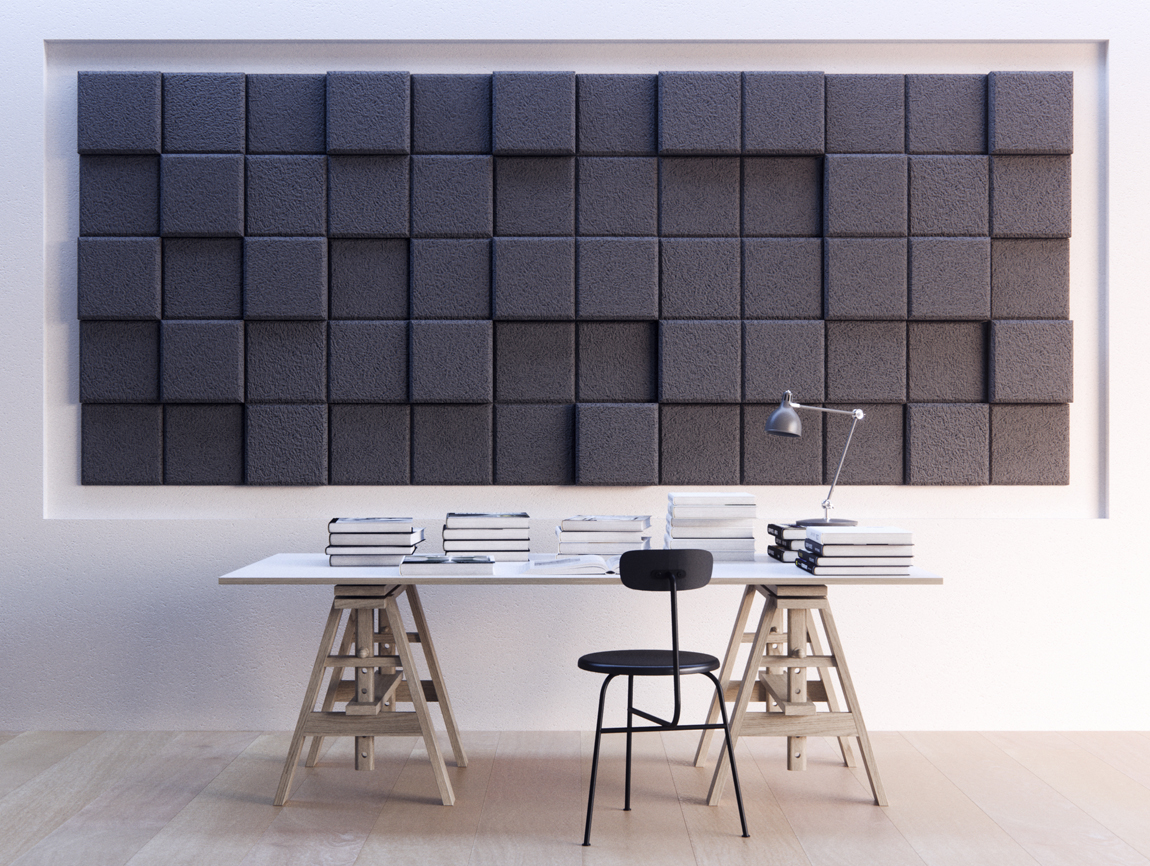 Baux
BAUX was founded on the belief that building materials should be surprisingly functional and remarkably beautiful. BAUX designs, produces and markets functional construction materials that meet the contemporary expectations of architects, engineers and builders – without compromising tomorrow's safety and environmental standards.
BAUX is a joint ventures between entrepreneurs Johan Ronnestam and Fredrik Franzon and the founding partners of design studio Form Us With Love; Jonas Pettersson, John Löfgren and Petrus Palmér.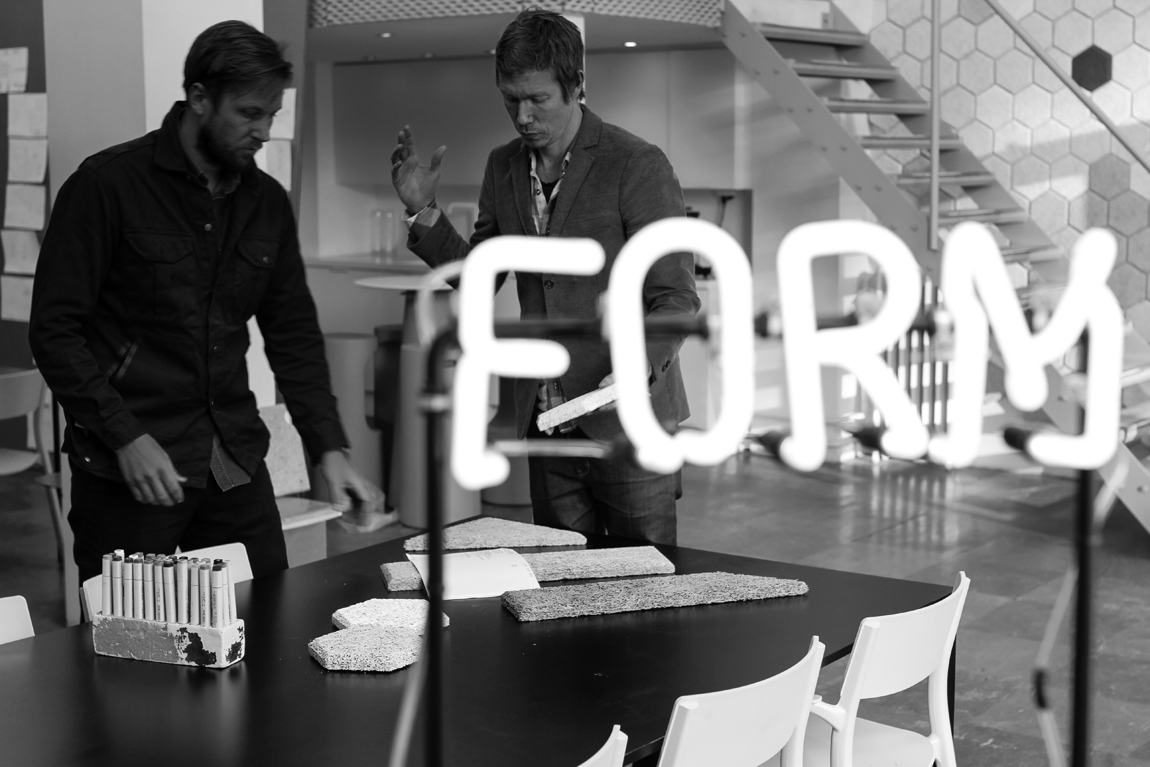 Form Us With Love is a Swedish industrial design studio operating from Stockholm. For eight years, the studio has put dialogue at centre stage for development, using design as a catalyst to position the design brands of tomorrow. Together the studio has partnered craftsmen, engineers and material experts to challenge the conventional through design. Collaborations include; Scandinavian and international brands such as Ateljé Lyktan, Cappellini, DePadova, FontanaArte, Muuto, Design House Stockholm and One Nordic Furniture Company.
In 2012, Fast Company named Form Us With Love as one of the world's '50 most influential designers shaping the future'. During the Stockholm Design Week 2013, Form Us With Love was announced as proud winner of Swedish Elle Decoration's annual award 'Designers of the year 2013'.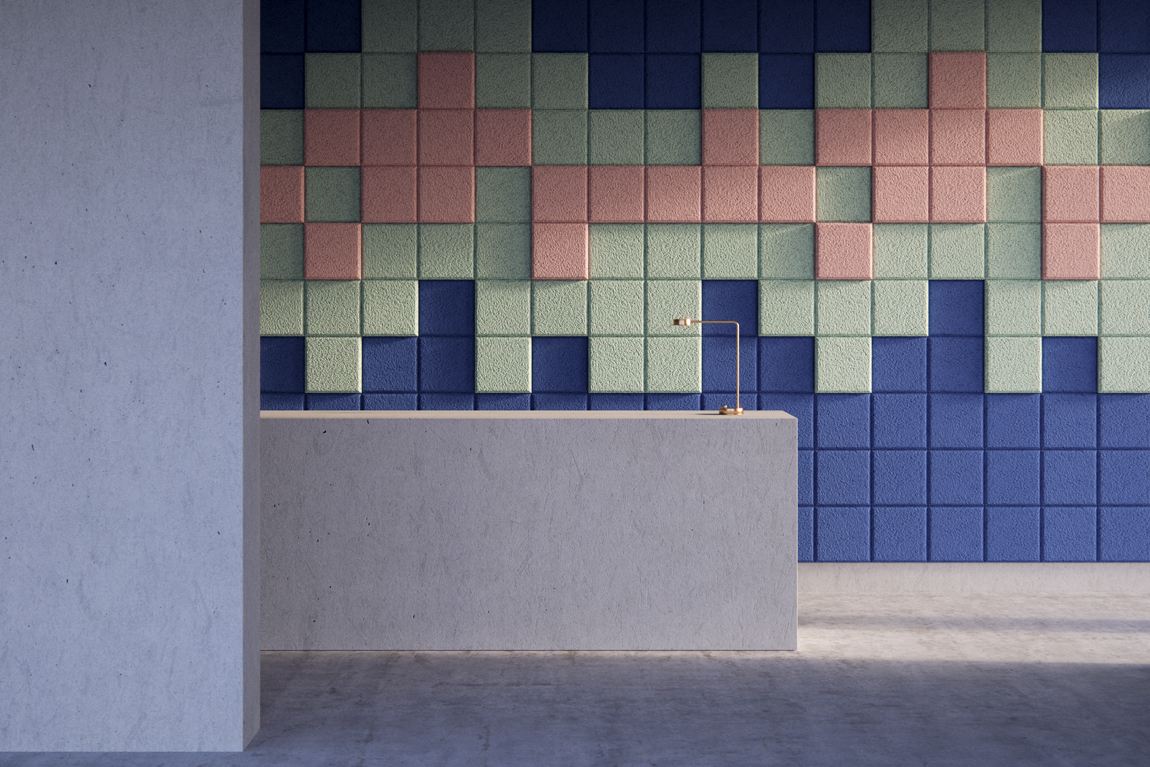 Our first product BAUX TILES was created together with Träullit, a traditional family business, founded in 1946 by Lennart Rääf. Today it is headed by his son Bengt Rääf. The company has since made boards and panels of cement bound wood wool. Wood wool of spruce, a fascinating material, sprung from our nature, joined together with pure cement, provides unique features to any building. Features that provide sound absorbtion, excellent thermal insulation capacity, high thermal storage capacity, proven highly resistant to fire, mold and rot, mechanically strong and good plaster base.
Wed. June 8 - 5:30pm - 7:30 pm (Open to Trade)
Thurs, June 9 - 1pm -4pm, and 5:30 pm - 7:30 pm (Open to Trade)
Friday, June 10, 6pm - 11pm (Open to Trade and Public)
Tickets are available here. $10 online or at the door, or free entry with purchase of MA! Architecture Tour ALL LOCATIONS ticket. Please bring printed ticket for entry.
Advertisement