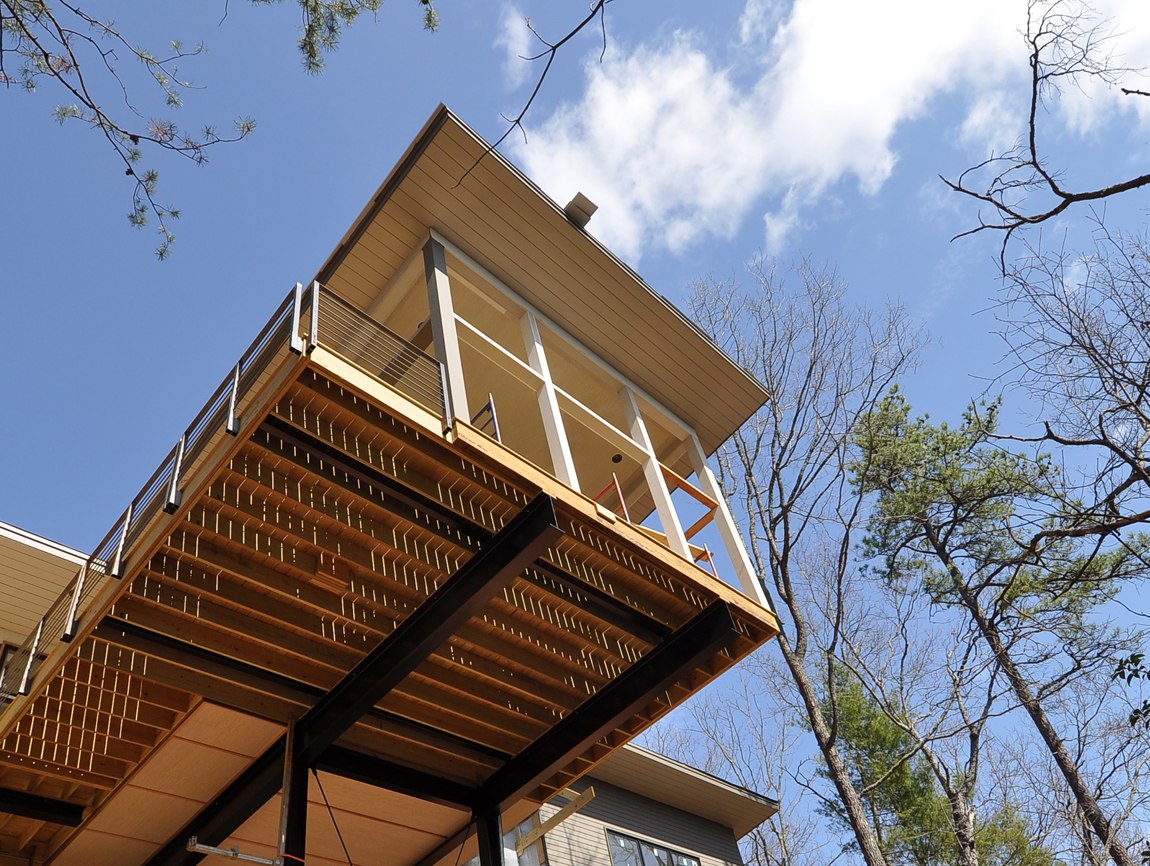 West Chapel
Set in the mountains of Black Mountain, NC, this wooded, steep sloping site overlooks the Appalachians to the horizon and serene rolling green in the valley below.
General Contractor: WNC Design Build/Marc Propst
The design solution for the West Chapel residence is a direct response to the extreme conditions imposed by the site. In an effort to both mitigate disturbance to the site as well as create a house that lives primarily on one level, and is easily accessible to the street, the house is entered via a timber and steel bridge. The main body of the house makes generous use of structural steel that cantilevers the structure out over the landscape, allowing the natural site to run freely below the house. Large expanses of glass blur the line between interior space and the tree canopies seemingly mere feet away. To take full advantage of the beautiful natural setting, the house features a dynamic outdoor living porch that is cantilevered 16' beyond the main living space and 30' above the landscape. The structural steel is a celebrated and expressive element of the design.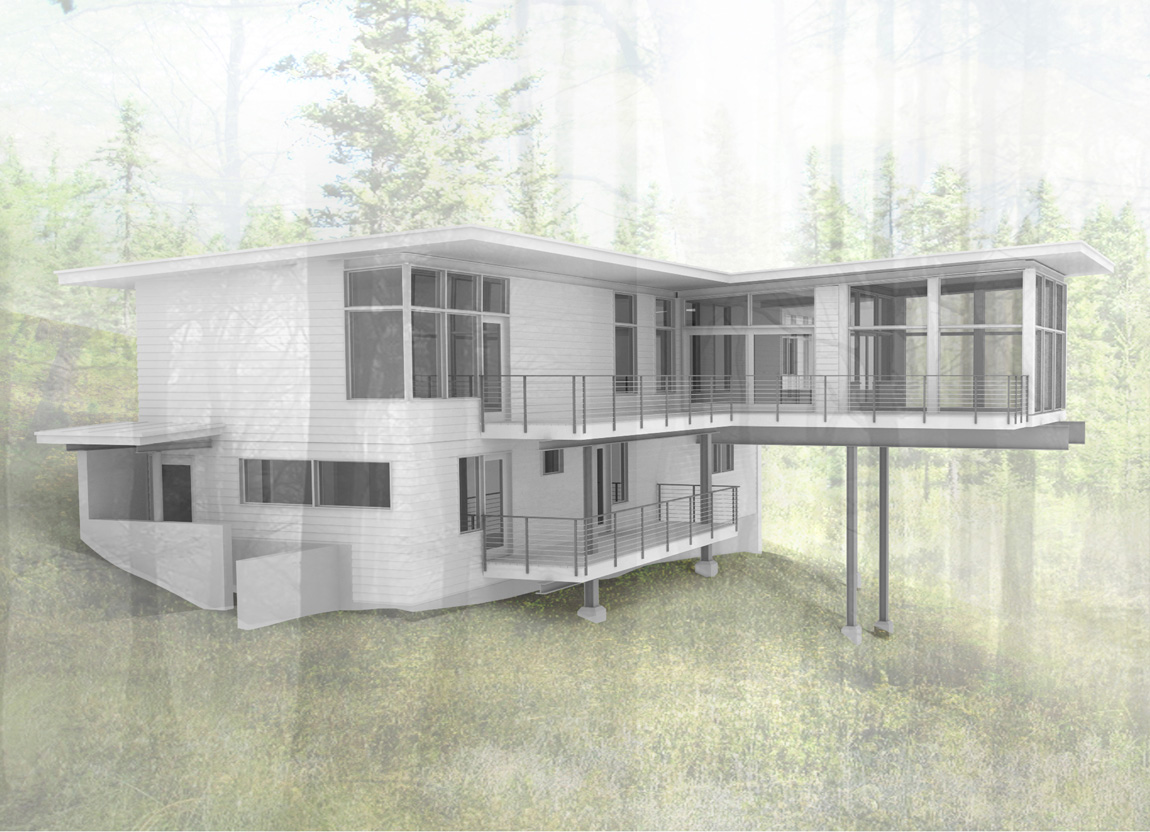 Advertisement