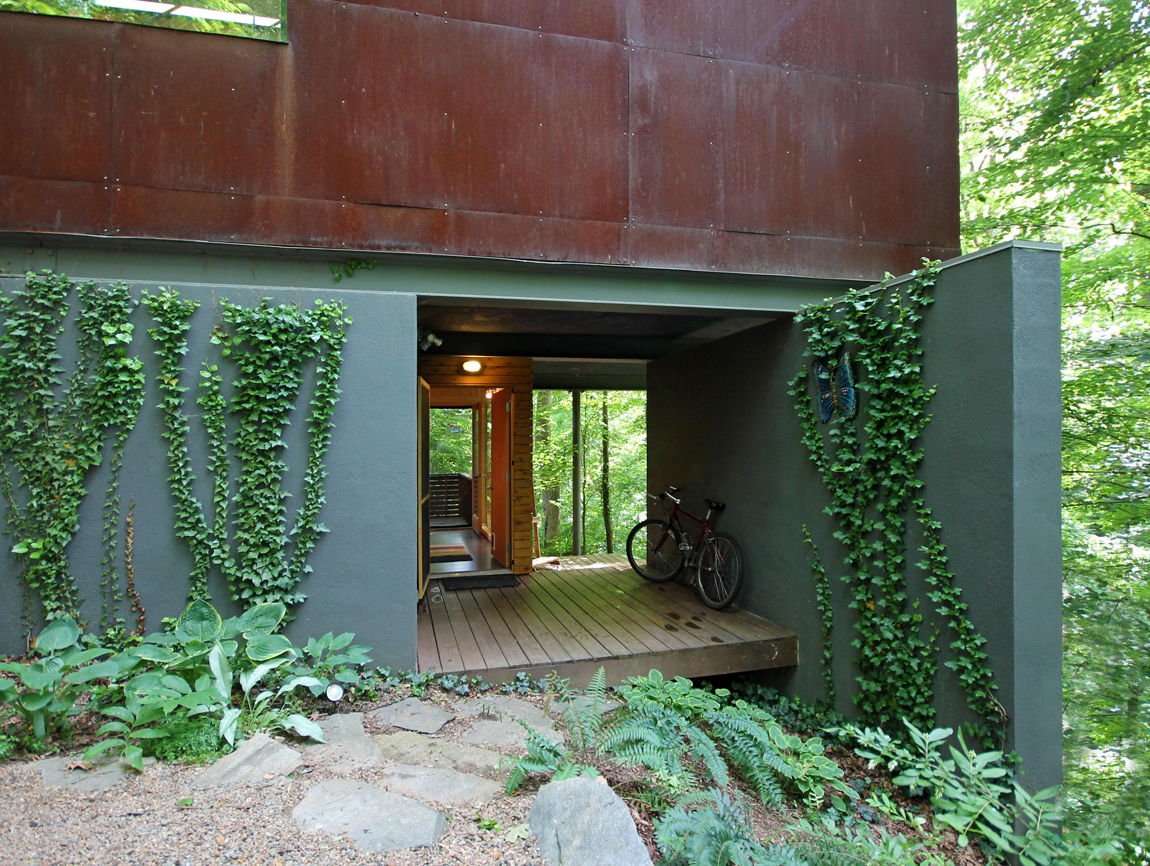 Perdue Place
Located in a West Asheville neighborhood, Purdue Place takes full advantage of the beautiful site while maintaining the home's privacy.
Sq Ft: 1450
All the design decision we made along the way were a direct response to site constraints - the home's footprint is restrained by the site's set backs and the windows are carefully placed to frame views of the beautiful city forest.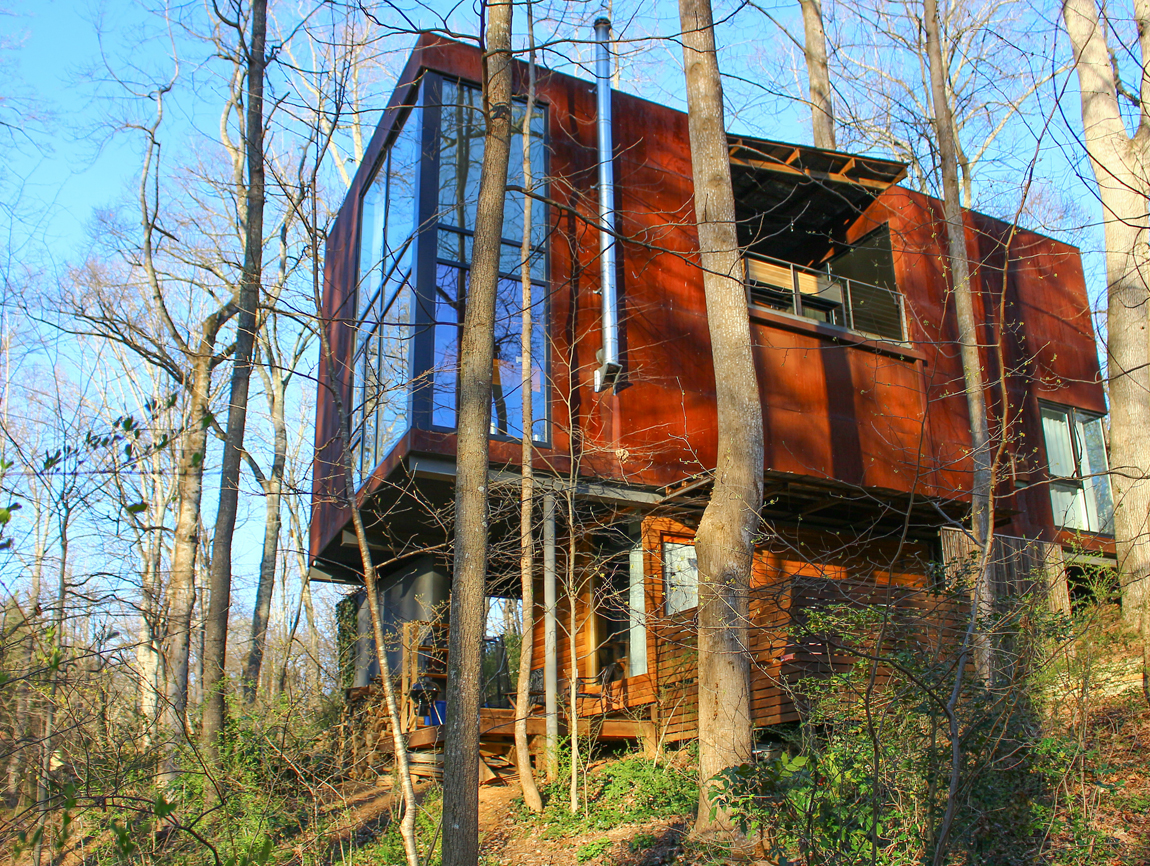 Inside, the home feels like a tree house as the trees around it are just a foot away and the large windows create a powerful connection between exterior and interior. Outside, the rich patina of the corten steel veneer panels blends the house into the lush green of the trees.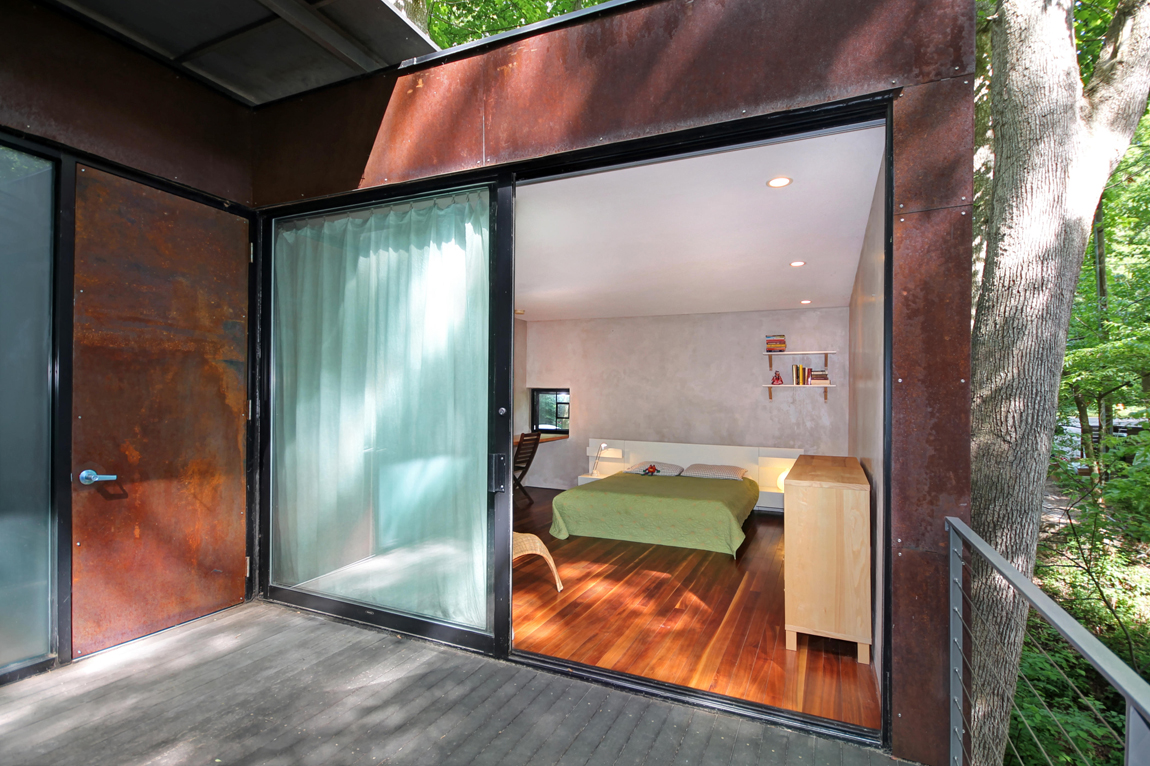 Advertisement