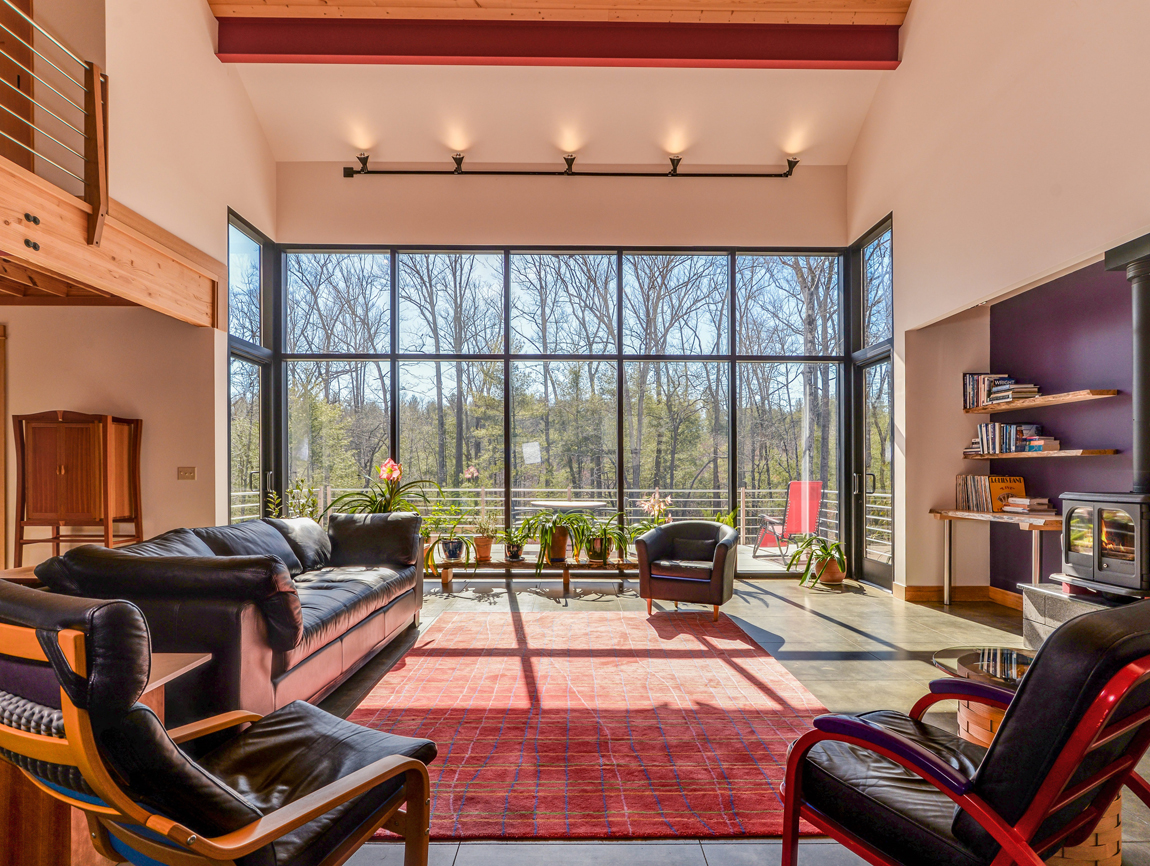 Merrill's Cove
Merrills Cove is located in the green, Net Zero community of Green Acres which rests close to South Ashville.
General Contractor: John McDermott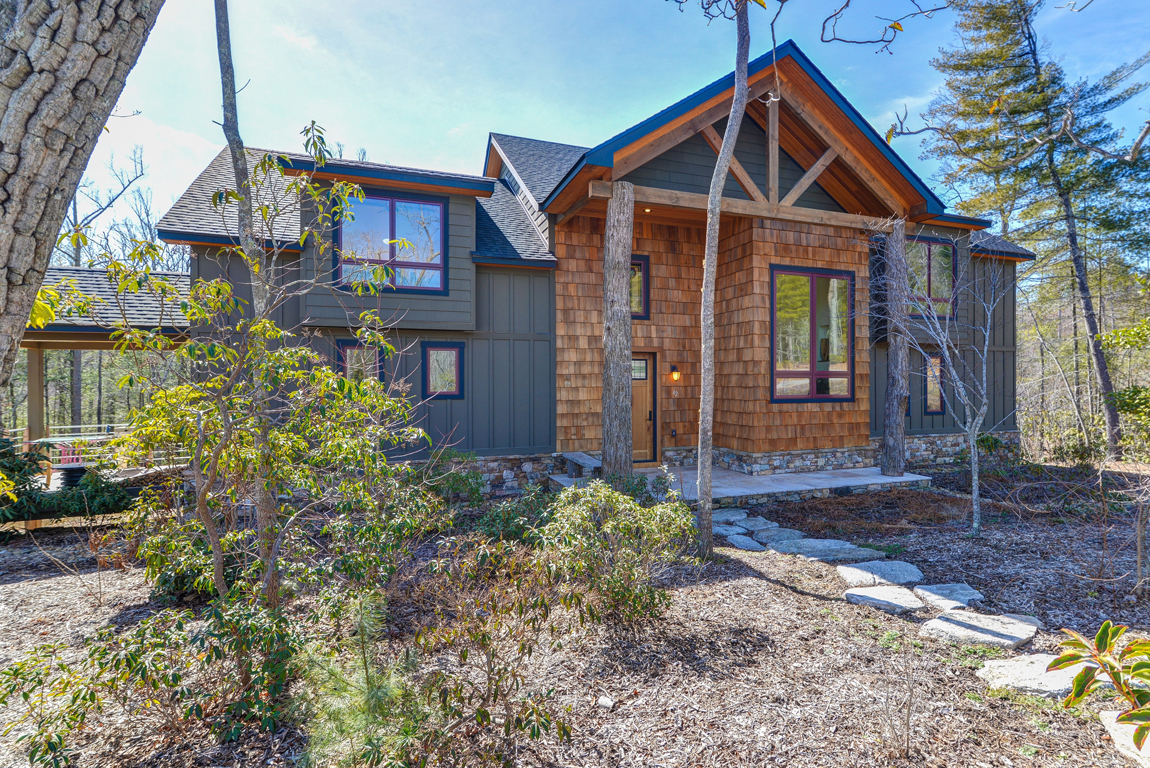 Merrill's Cove features a light space with a floor of polished concrete that sets the stage for gallery style living while absorbing the sun to keep the cool space warm. Rich handcrafted details of ash and oak are used sparingly with plenty of white space to keep the eye uncluttered. The natural beauty of the home veils the mechanics making it near Net Zero in efficiency using both passive and active solar for energy and heating. Further heating and cooling are supported by geothermal heat pump and a wood stove.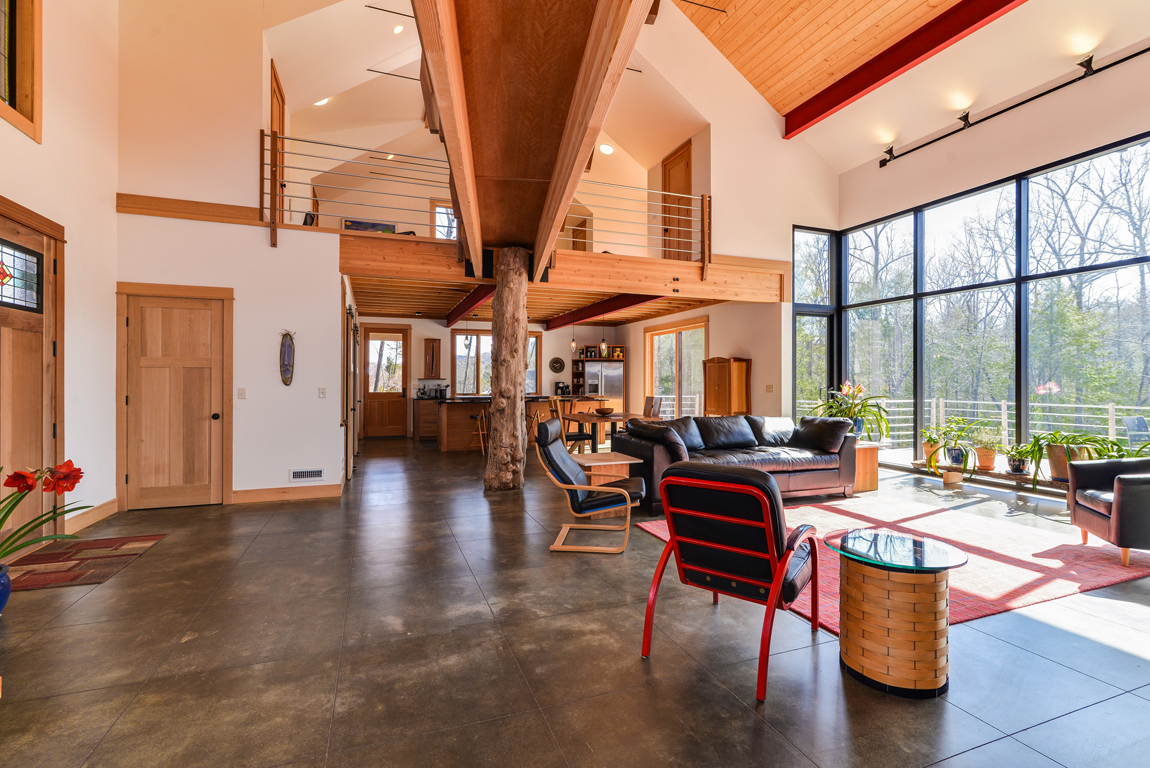 Advertisement