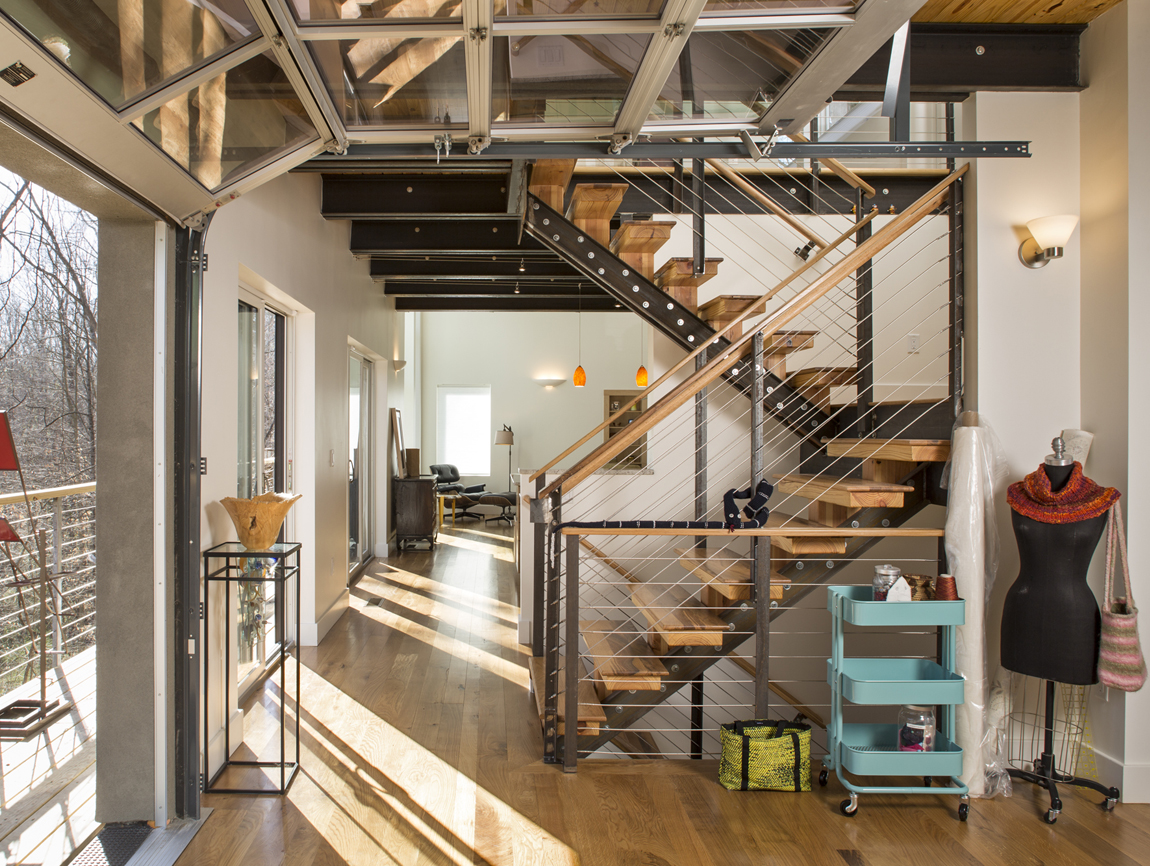 Dunkirk
The home is arranged on 3 levels with the upper floor containing the master bedroom and bath in the treetops.
General Contractor: BuiltSmart by Bob
The Dunkirk residence was built on a steep infill lot in the Kenilworth neighborhood of Asheville.
The slope was circumvented with a 9' wide pedestrian bridge that accesses the entrance. Glass entry doors open to the living space and double height windows frame the view of the trees behind the house.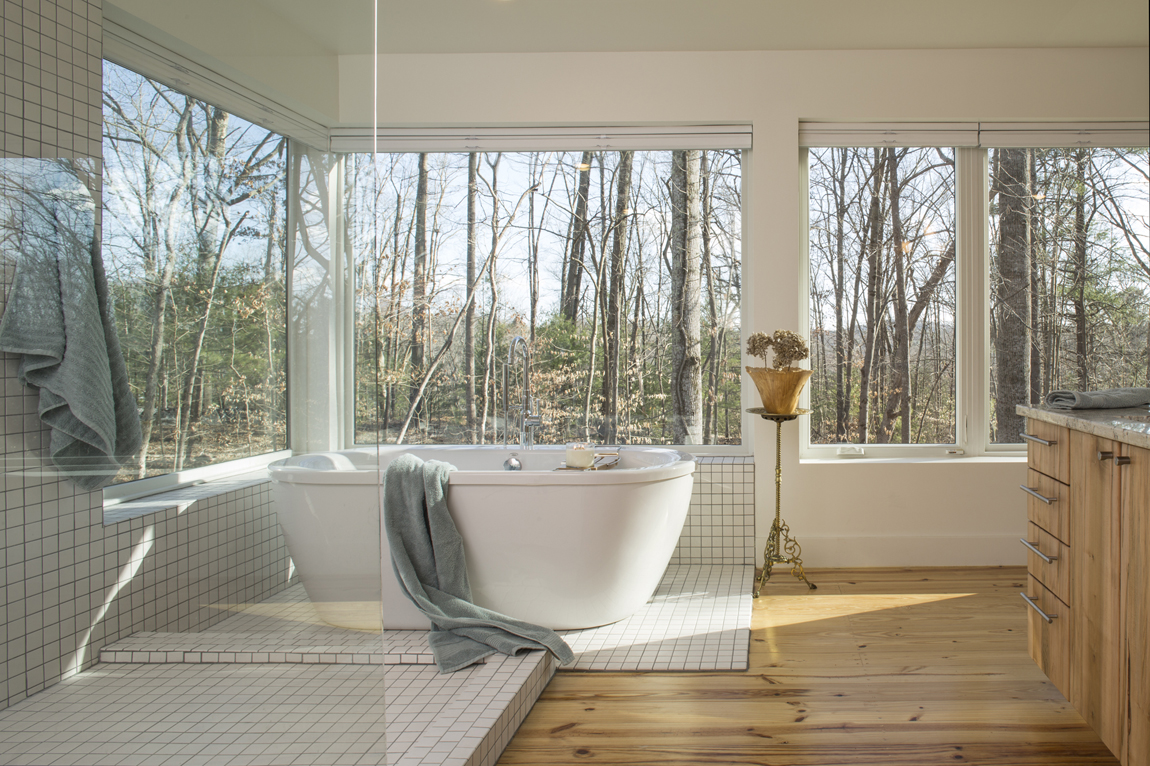 Additional bedrooms and living space are on the lower level, which walks out to wooded trails to the south of the home. The exterior is clad in stucco with shiplap wood siding accents around the entry. The steel floor framing is exposed throughout the main level, giving the home a slight industrial feel. The white oak floors were made from trees on the site along with several of the wood counters.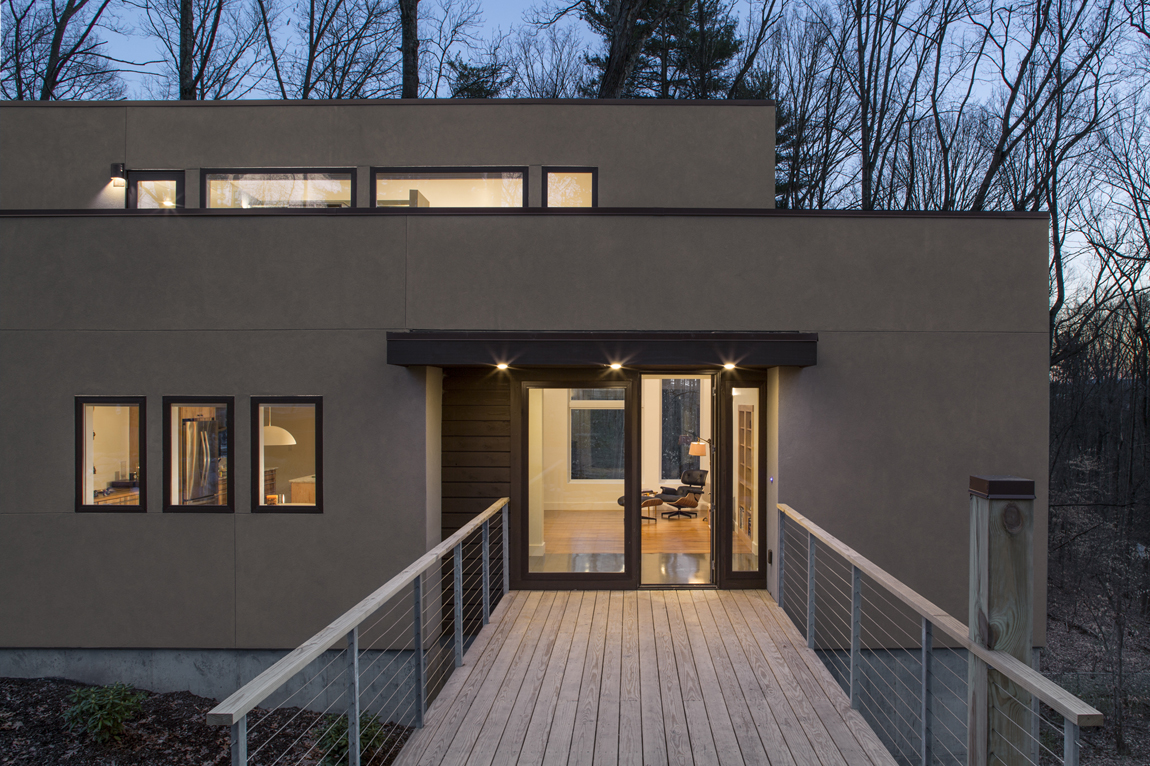 Advertisement