Almeta Residence
Architecture: Brian Russell, Dencity LLC
The family wanted something to contrast the curvy lines of the existing house. The architect didn't want to mimic the original design yet the owners wanted something very modern. The final design features very straight, strong right angles.
General Contractor: Team Effort Construction
Landscape Architect: Big Blue Sky Landscaping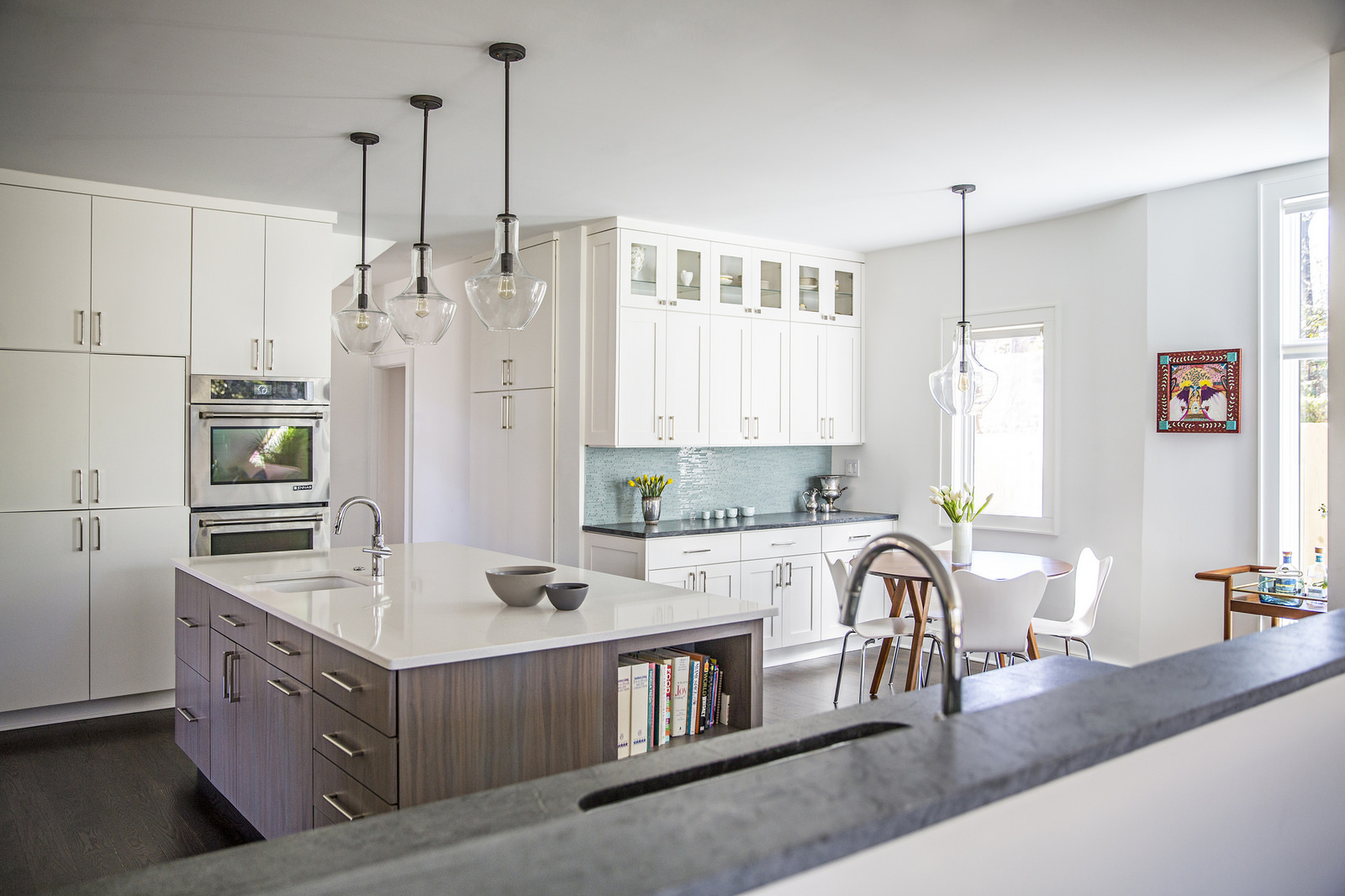 There is a huge privacy issue with the 3-story house next door so the architect focused the house towards the pool and park in the back and right side of the property. A high privacy wall on the roof deck was added that became an architectural element of the back façade. This allowed the owners to have parties or casual gatherings on the deck in private. Used cable rails were used on the other two sides of the roof deck to allow views to the pool and park.
The owners loved their outdoor existing ground level deck but they didn't like that it wasn't bug proof. The new screened in porch gives them the outdoor space with almost year-round usage.
The architect used large glass, along with big screens and ceiling materials to connect the interior with the exterior of both the new addition and the screened in porch. Big glass was used between the addition and the screened porch to create a visually large living space for both new spaces.
The new addition is a contrast the exiting house in form, material and color. Because the original house was such a strong design, it would have cheapened it to try and copy it with the new addition. On the interior however, the transition between new and old is almost seamless. It is very blurred where the old ends and the new begins.
Advertisement