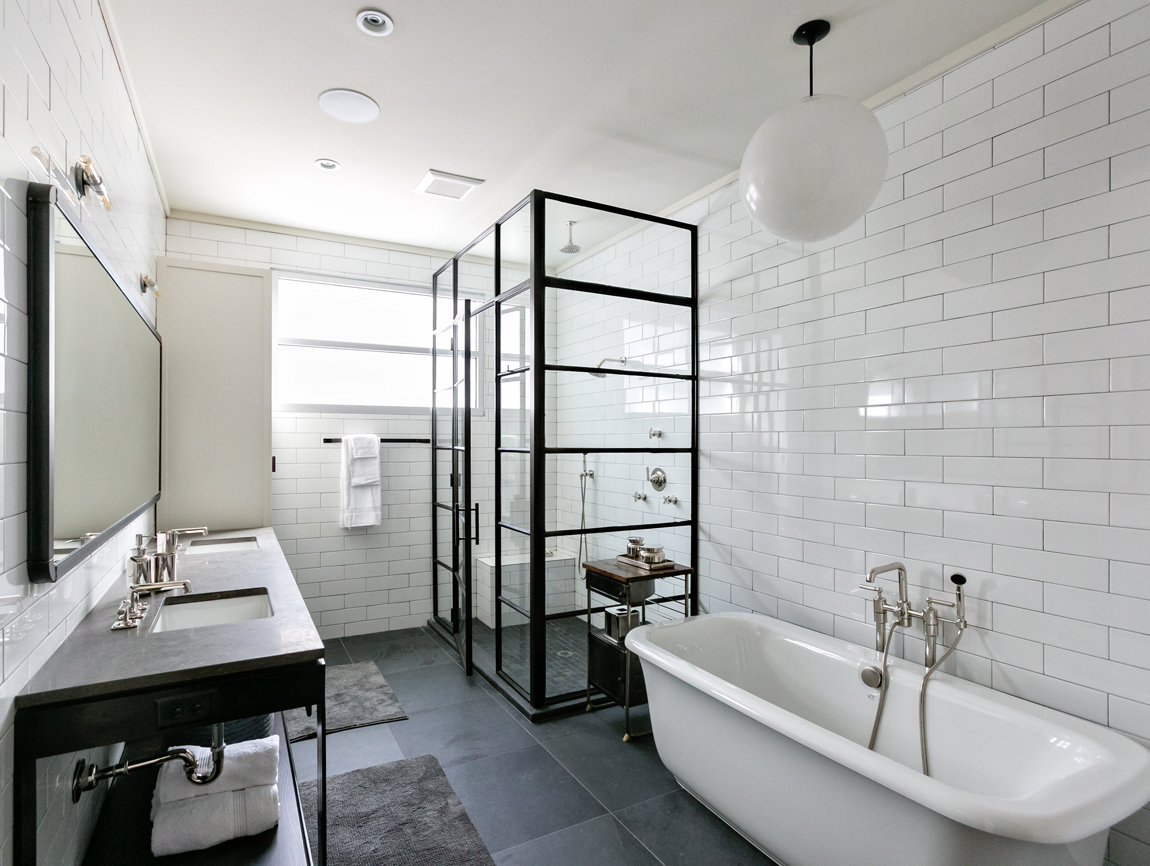 SEI Live/Work
SEI Live/Work is a glass and powder coated metal panel box "system." The high vantage point allows for an uninterrupted view of the surrounding Serenbe community.
Address: 417 Selborne Way, Chattahoochee Hills, GA 30268
Builder: Stonecrest Homes
Interior Design: Smith Hanes Studio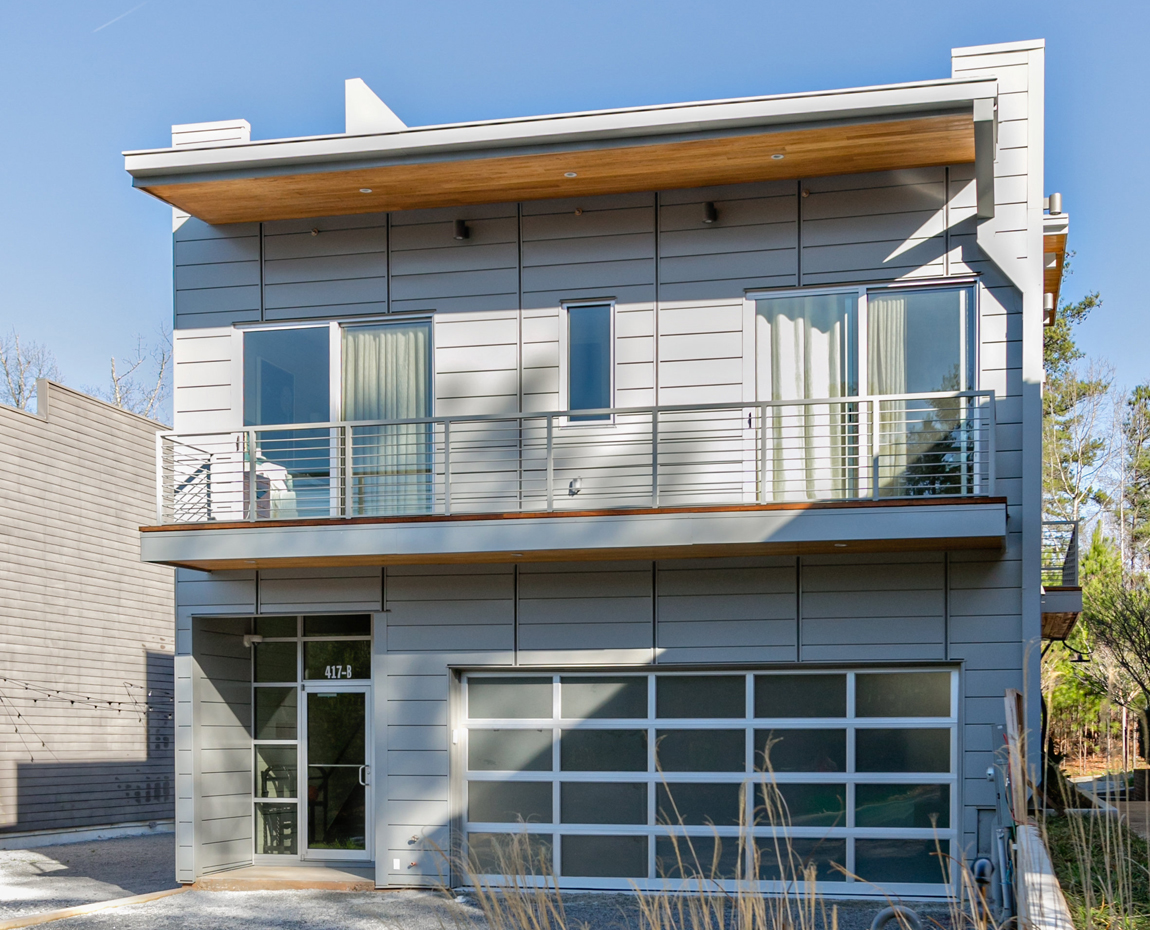 All the overhangs are clad in natural cypress, adding a soft warm aspect when viewed from below. The SEI office interiors, designed to echo the color of the raw concrete flooring, features custom made furniture made to the spec of the civil engineering firm. The residential 2nd and 3rd floor is a 3 bedroom 2-1/2 bath "split level" floor plan with interiors in Smith Hanes Studio's signature "soft industrial style". Custom features include metal and glass bi- fold doors to the master bedroom, a see through kitchen pantry steel and glass wall, and custom bunk beds in the kids' room. At the very top of the building rests a private patio outfitted with a kitchen and grill; perfect for evening cookouts with friends and family.
Advertisement