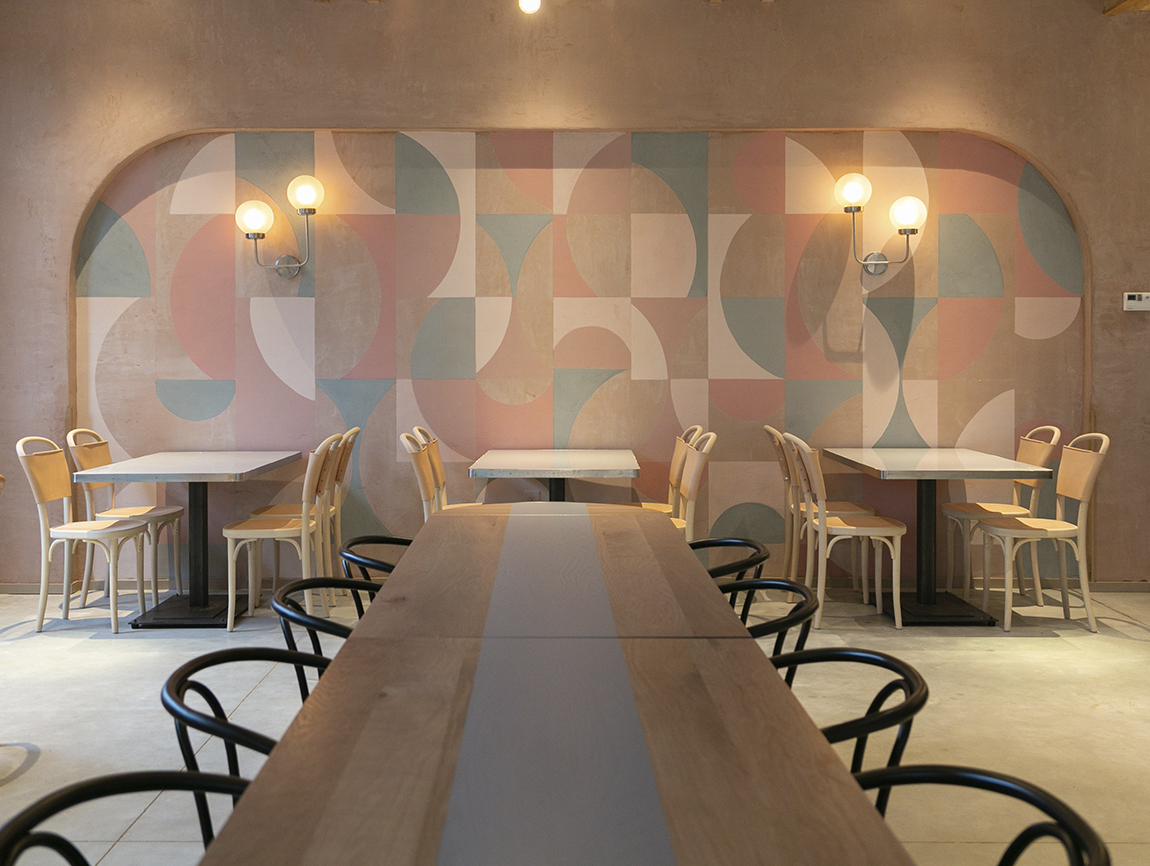 One Mado Commercial Building
One Mado is Serenbe's first commercial office and retail space and has a focus on health and wellness practitioners.
The three-story building is 30,000 sq. ft. with spaces ranging from 110 sq. ft. for a single practitioner to a 2,700 sq. ft. option. The building features leading sustainable features not found in typical commercial offerings, including 100% Geothermal heating and cooling and EarthCraft Certification for energy and water efficiency, site planning, building durability and improved occupant health and productivity.
11090 Serenbe Lane
Chattahoochee Hills, GA 30268
Design: Halsa: Smith Hanes Design Studio, Gym: Julie Holloway Studios, Spa and Offices: Mister + Mrs Sharp
Build: Morgan Construction
The first floor of One Mado is home to The Gym, an indoor cycling studio with Peloton Bikes and Halsa, Serenbe's newest restaurant with a health-focused take on classic Swedish dishes.
Halsa's interiors feature gorgeous pink stucco walls, beautiful hanging light fixtures and a colorful mural done by Tommy Taylor.
Both the menu and design draw inspiration from Sweden and Steve Nygren's travels, brought to life by Smith Hanes Studio. The second and third floors, accessible by elevator or from an open-air sculptural staircase designed by Andrew Crawford, include a Serenbe Yoga, The Spa and other wellness offerings.
MA! Architecture Tour 2018™
Advertisement