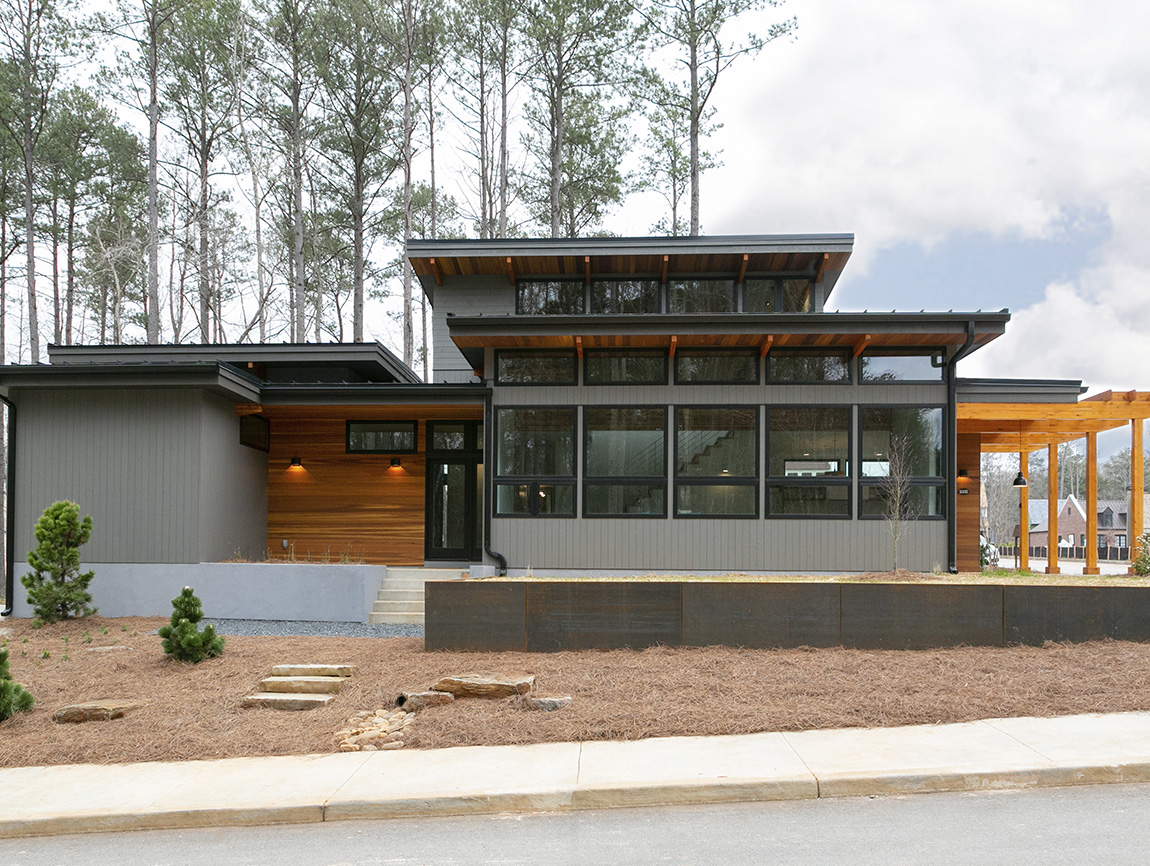 Lindal Cedar House
This Modern Cottage Home is modeled after classic Frank Lloyd Wright designs and updated with mid-century modern and Japanese influences.
Designed for Lindal's sustainable building system, the house was designed in Wisconsin, manufactured in Washington and shipped to Georgia for assembly and local customization by Peppers Construction.
11335 Serenbe Ln
Palmetto, GA 30268
Design: Lindal Cedar Homes collaboration with OM Studio Design
Build: Peppers Construction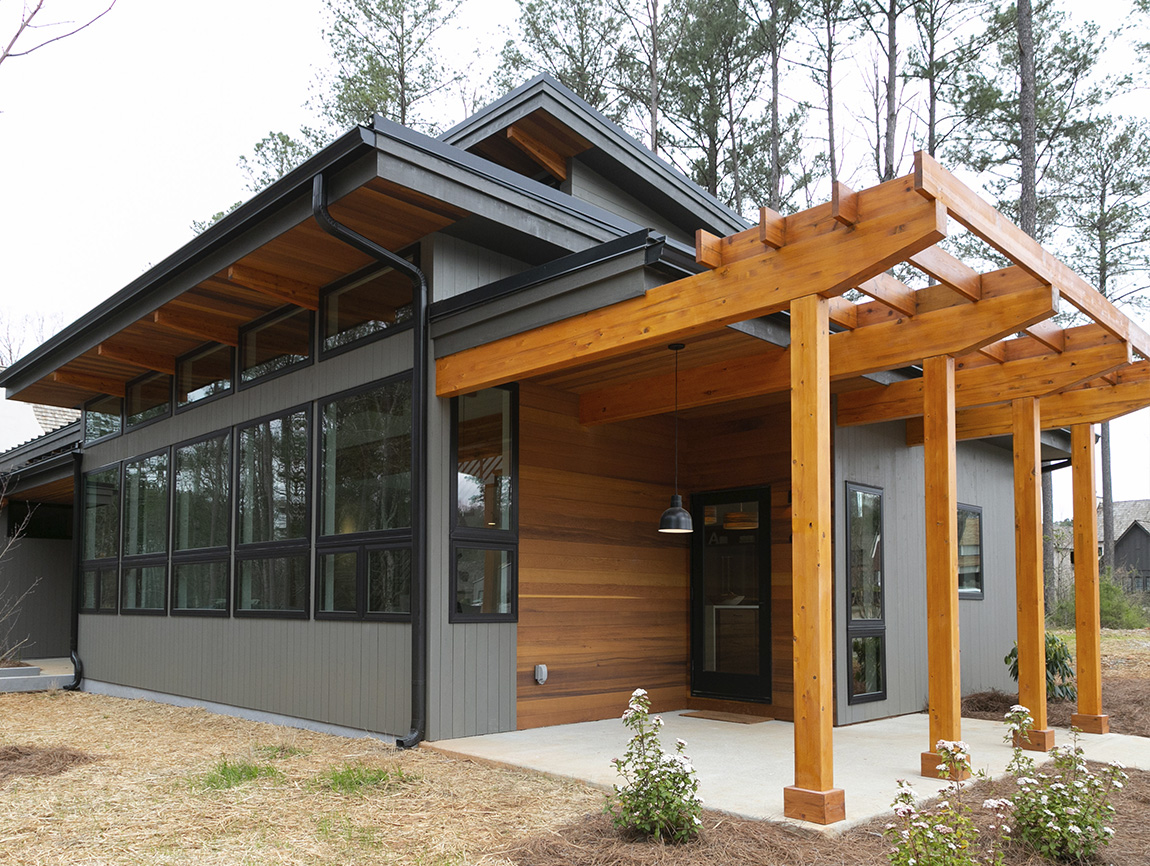 The 1830 sq. ft. house features Lindal's classic post and beam framing, warmth from cedar and other quality woods, multi-level rooflines, an open floor plan, and transparency to the natural environment of Serenbe.
Featuring a wall of windows in the main living spaces, the 2 bedroom, 2 bath house is grounded by a large kitchen open to the living and dining common area and a master suite wing separated by a gracious entryway. The second story loft is accessed by a custom white oak staircase to an office/studio/guest bedroom under the sloping cedar-lined ceiling looking out into the trees, reminiscent of a childhood treehouse. Custom maple plywood built-in desks, bookshelves, window seat and wardrobe provide a well-appointed and comfortable place to retreat and be inspired.
MA! Architecture Tour 2018™
Advertisement