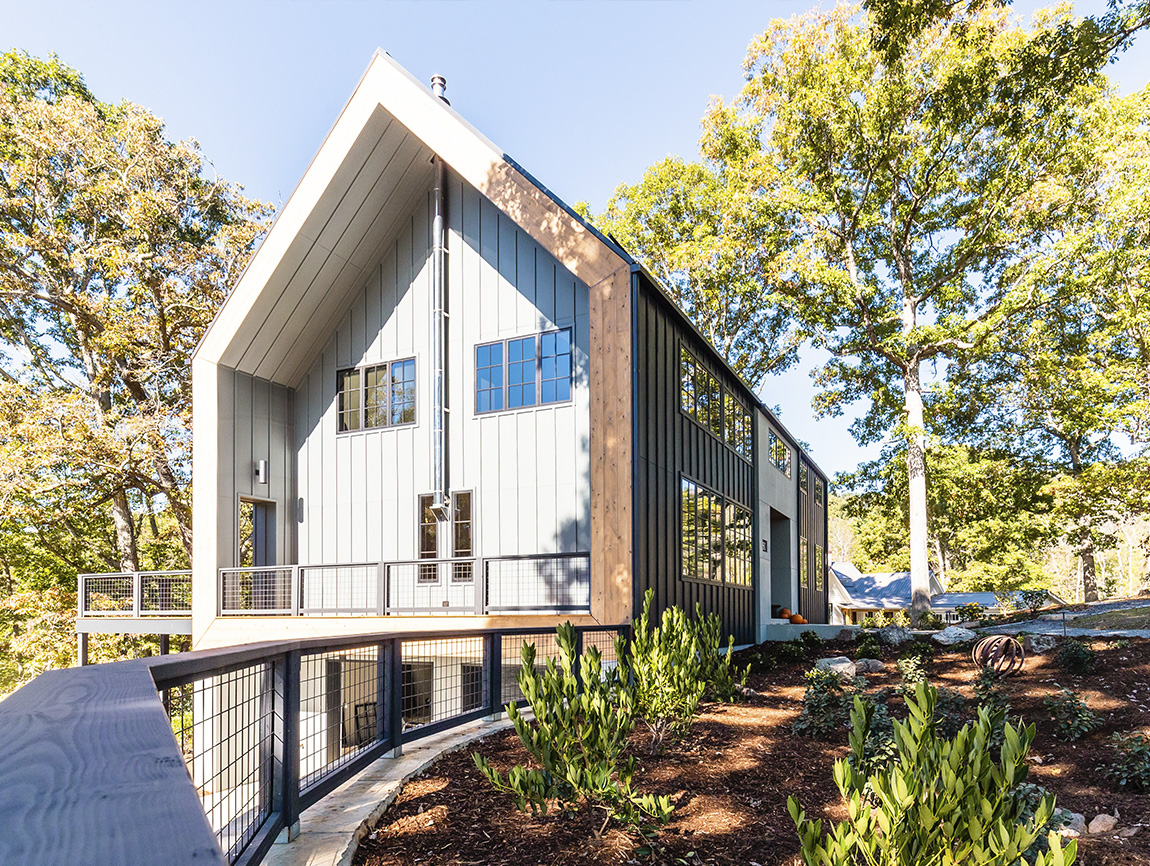 Owings Residence
The Owings Residence was designed for a young family with two young boys in the lovely community  of Sovereign Oaks.
The design was a response to the owners fancying the simple lines of Scandinavian modern farmhouses as well as working with the amazing lot. I was immediately struck by the beauty of the rolling grassy lot and the towering oak trees and decided to use the beautiful oak trees to frame the house in the foreground. Sovereign Oaks was developed out of an old family farm and has a different feel than most of the mountainside developments typical of the area. The lot with it's gently rolling hills felt like it was still part of the farm and hence I felt the design should pay homage to this with elements and massing that you might see in rural out buildings.
50 Wandering Oaks Way
Asheville, NC 28805
Design: Jason Weil of Retro+Fit Design
Build: Osada Construction LLC
The original concept for the house was a barn with-in a barn, with the inner barn shifted off of the outer barn creating positive and negative spaces at either end.
The windows were proportioned similar to those of old factory/warehouse industrial buildings which was another touchstone for the clients as well as the rural/industrial nature of the area.  Another driving concept was that the house should open up to the site and bring the outside in. There is a large locust wood deck on the rear of the house which opens to the generous back yard with terraced gardens and chickens in the future. The house is sited to feature the large oak trees and provide a generous front yard. The front yard also features a community fire pit to engage the neighbors in friendly visits. The interior features a home office where both of the owners will work out of that is designed as a loft over the dining room/kitchen with interior windows looking down into the living room and the front yard beyond.
MA! Architecture Tour 2018™
Advertisement