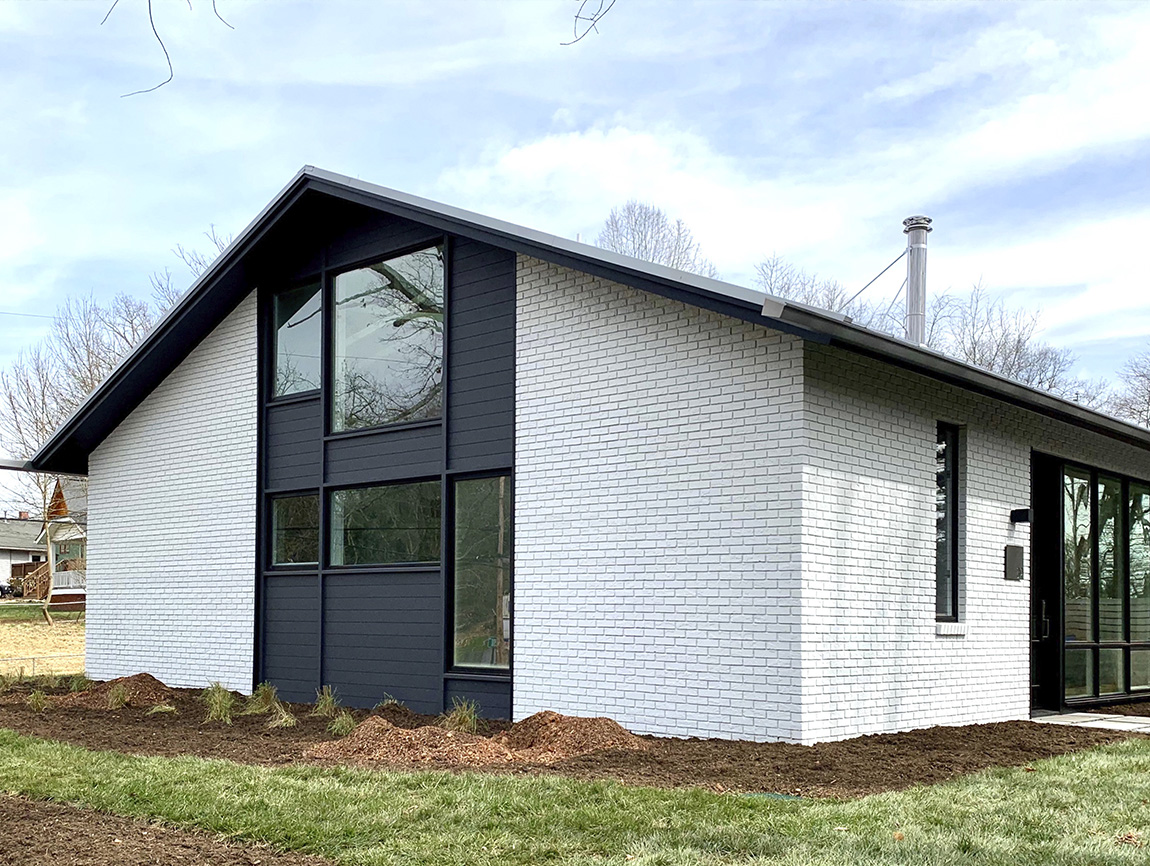 Middlemont Residence
A once modest neighborhood church in the trendy and walkable West Asheville has been reborn as a modernist gem.
Set among surrounding homes mostly in the style of bungalows and low slung ranchers, the church was practically invisible due to its almost complete lack of style, adornment and beauty. The homeowners saw something different. On the heels of their most recent renovation of a very stylish mid century beauty, they were well versed in pains and joys of an extensive renovation. Paired with an architect that specializes in modernism, the team set off to transform this anonymous lump into something shimmery and vibrant.
39 Middlemont Avenue
Asheville NC 28806
Design: Brickstack Architects, Scott Huebner, AIA, Principal
Build: FR Koon Construction, Fred Koon, Seth Koon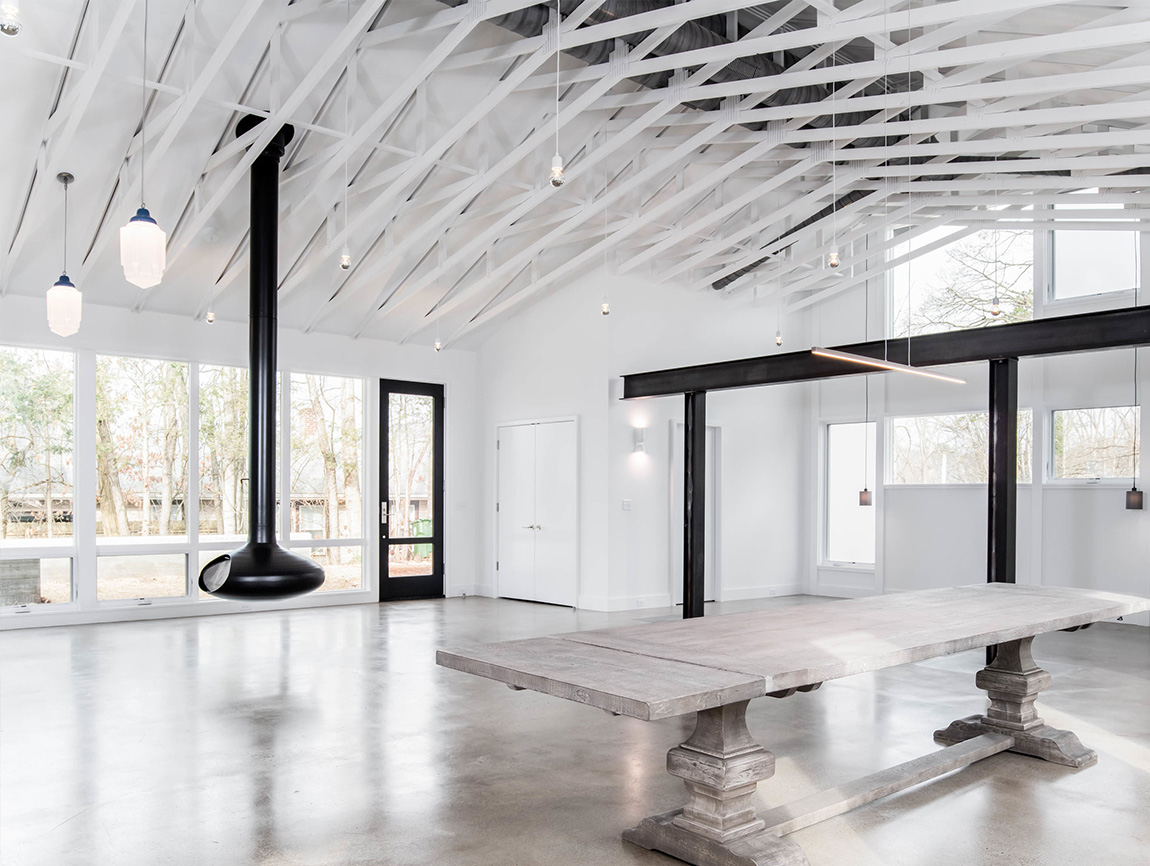 It was decided from day one that the asphalt roof would give way to a sleek standing seam roof, the brick would be painted, and the soffits be opened.
The next big move was to remove the popcorn ceiling to expose the homely, but remarkably attractive scissor trusses. Not only did this afford the opportunity to install spiral ducting, but also provided a rhythmic pattern of trusses that when painted white would serve as a beautifully expressive architectural feature. The biggest move was to open up a 30' section of wall to put in a full height expanse of windows. With this, the daylight reflects off all white walls, trim and cabinets, and the polished concrete floors bathe the interior in a glow of light the space has never experienced before. The transformation is a testament to the fact that with the right perspective, beauty can be found (almost) everywhere.
MA! Architecture Tour 2018™
Advertisement