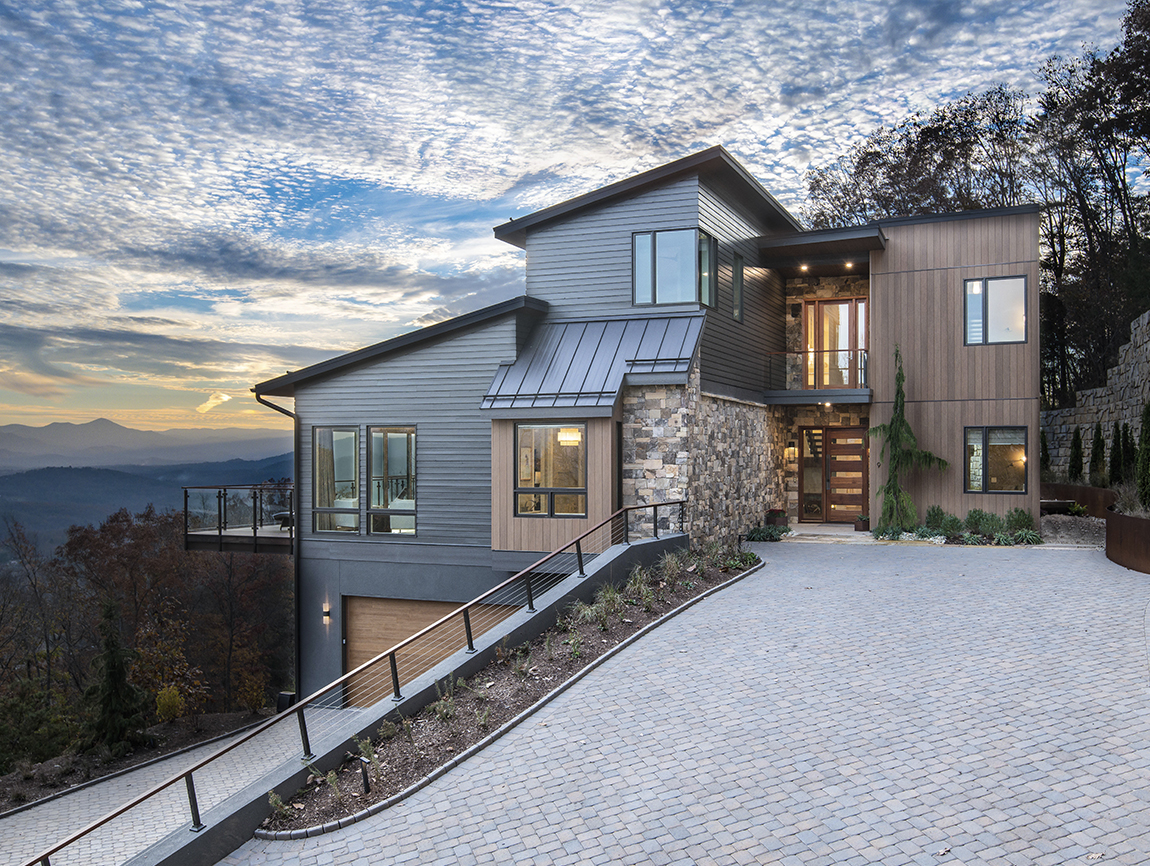 Ellington Residence
This Sennett Residence was set on a very steep lot with a narrow ledge building site wedged between a steep drop off and vertical rock wall.
Designed to capture the amazing views from most rooms in the house which encompass Beaverdam Valley, Beaver Lake, Downtown Asheville, The French Broad River, and Mt. Pisgah. The roof is designed opposite of the typical direction for a shed style roof so that it follows the same angle as the mountain and minimizes the visual impact that the house has from below and blends it into the side of the mountain.
9 Ellington Dr.
Asheville NC 28804

Designer: Jason Weil of Retro+Fit Design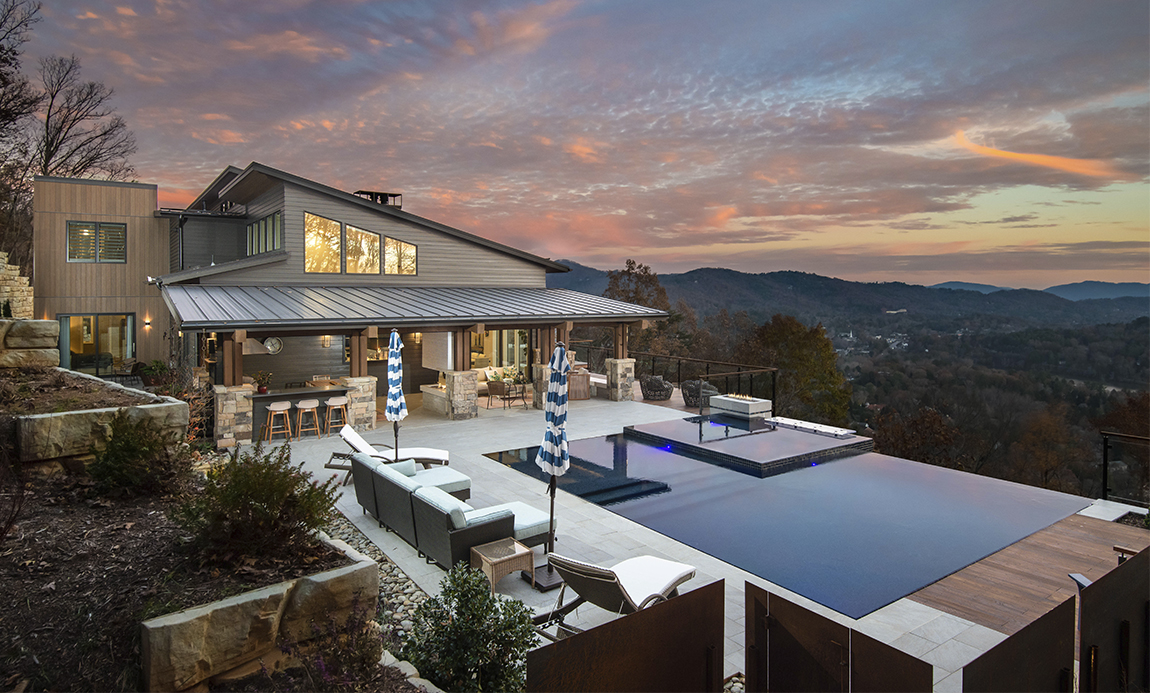 This is a large house that has been carefully designed to fit harmoniously into the hillside and protect the nature and views of Reynolds Mountain from the bottom of the valley below.
The house has cantilevered decks with glass railings to maximize the views and minimize obstructions. The Great room features a 10' high pocketed glass wall/door which can completely open bringing the unobstructed view to the interior of the house. The house has a large outdoor kitchen/dining/t.v space with retractable screens off of a beautiful infinity pool and spa. The house has solar. There is a 3 story elevator. The house is designed and built to Energy Star, Green Built, indoor AirPlus, aging in place and low maintenance.
MA! Architecture Tour 2018™
Advertisement