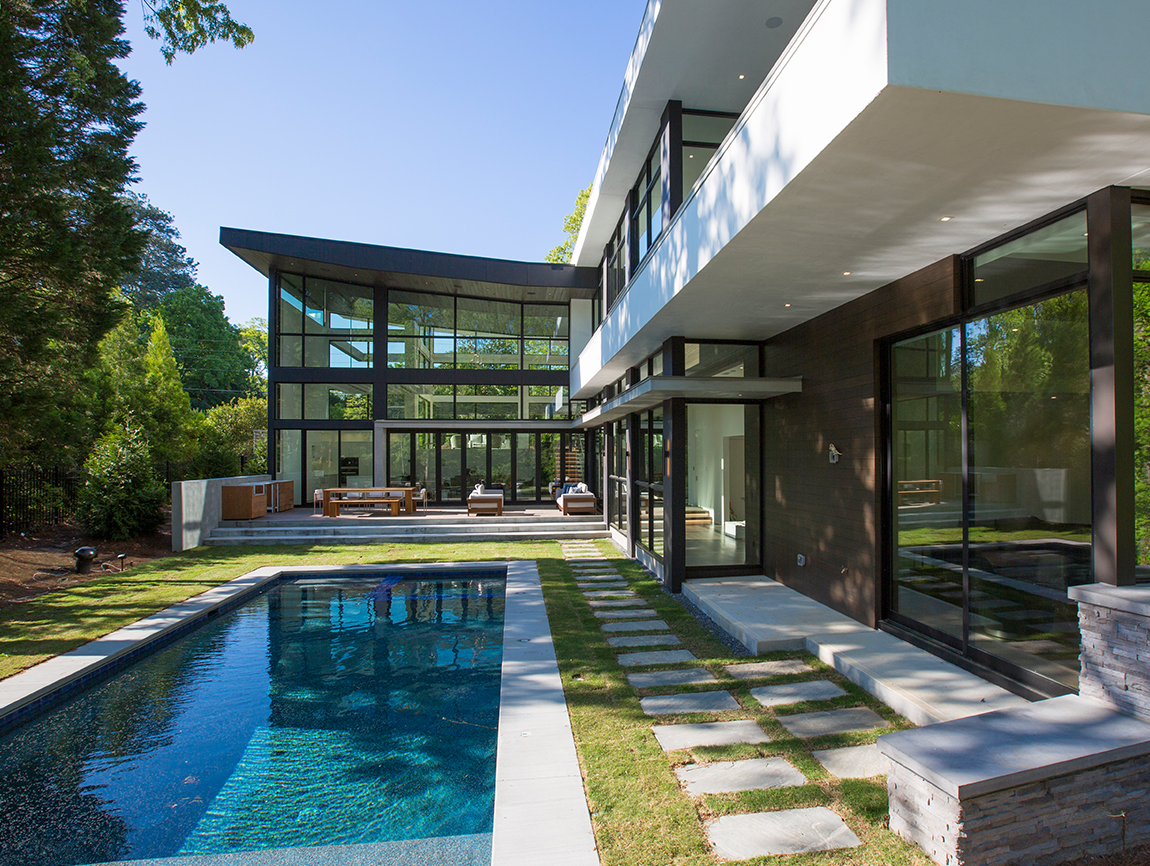 West Paces
The West Paces Ferry Residence is a multi- level single-family dwelling comprised of 5,900 square feet of conditioned space, located in the Buckhead neighborhood of Atlanta.
The program includes extensive entertaining spaces, five bedrooms, a fitness room and dramatic exterior spaces.
The property is defined by a series of terraces that descend from the street towards the rear yard. The complex topographic conditions inherent to this site resulted in the development of a design that strives to create an extended landscape which incorporates all of the interior and exterior programmatic spaces into a continuous system and places primary focus on the sectional organization of space as opposed to a traditional planimetrically derived system. While the interior spaces are situated on no fewer than six distinct floor planes, the house is not subdivided into discreet levels and the open section provides visual connections throughout the interior and exterior patio. Extensive use of glazing emphasizes natural light and provides a sense of spatial continuity throughout the interior and exterior environments.
241 West Paces Ferry Rd
Atlanta, GA 30305
Landscape Design: Core
Interior Designer: Plexus r+d
Build: Craft Custom Homes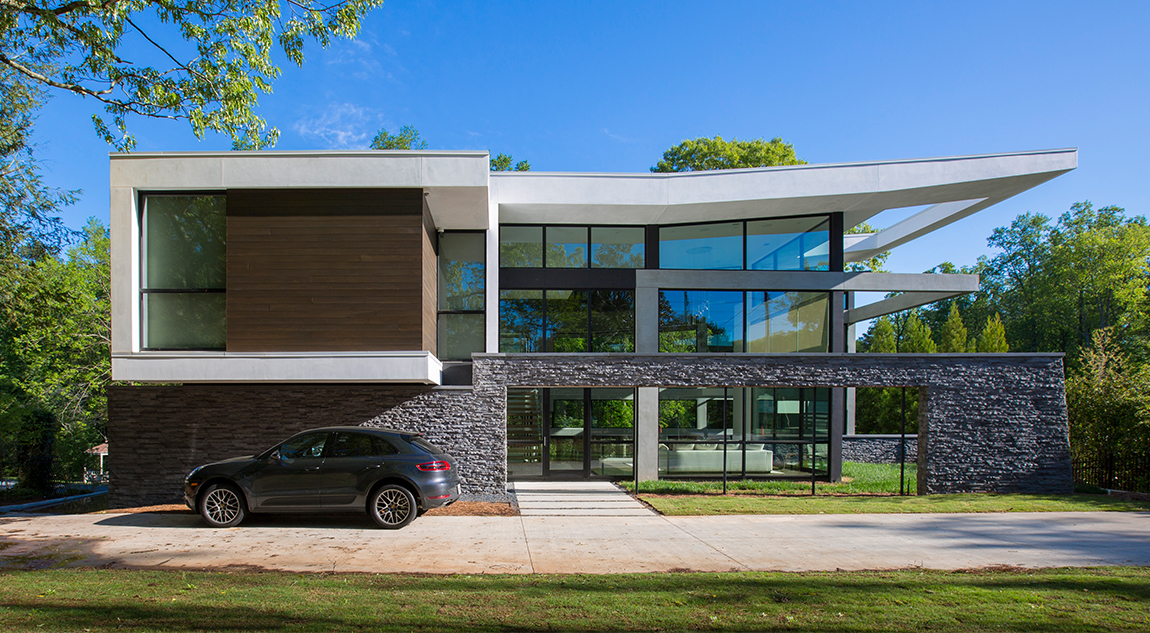 The primary roof elements, which cover the public spaces, shift with the terraced landscape and accentuate the sectional aspects of the design.
This language of shifting plates also allows the roof system to be modified to respond to distinct material conditions in each of the major spaces, and provides opportunities for bands of clearstory glazing that highlight the distinct plates and allow natural light and views of the surrounding landscape to be integrated with the architecture.
The upper level bedrooms are contained within a rigid rectilinear bar which serves as a counterpoint to the fluid terracing of the public spaces and performs as a sectional datum
MA! Architecture Tour 2018™
Advertisement