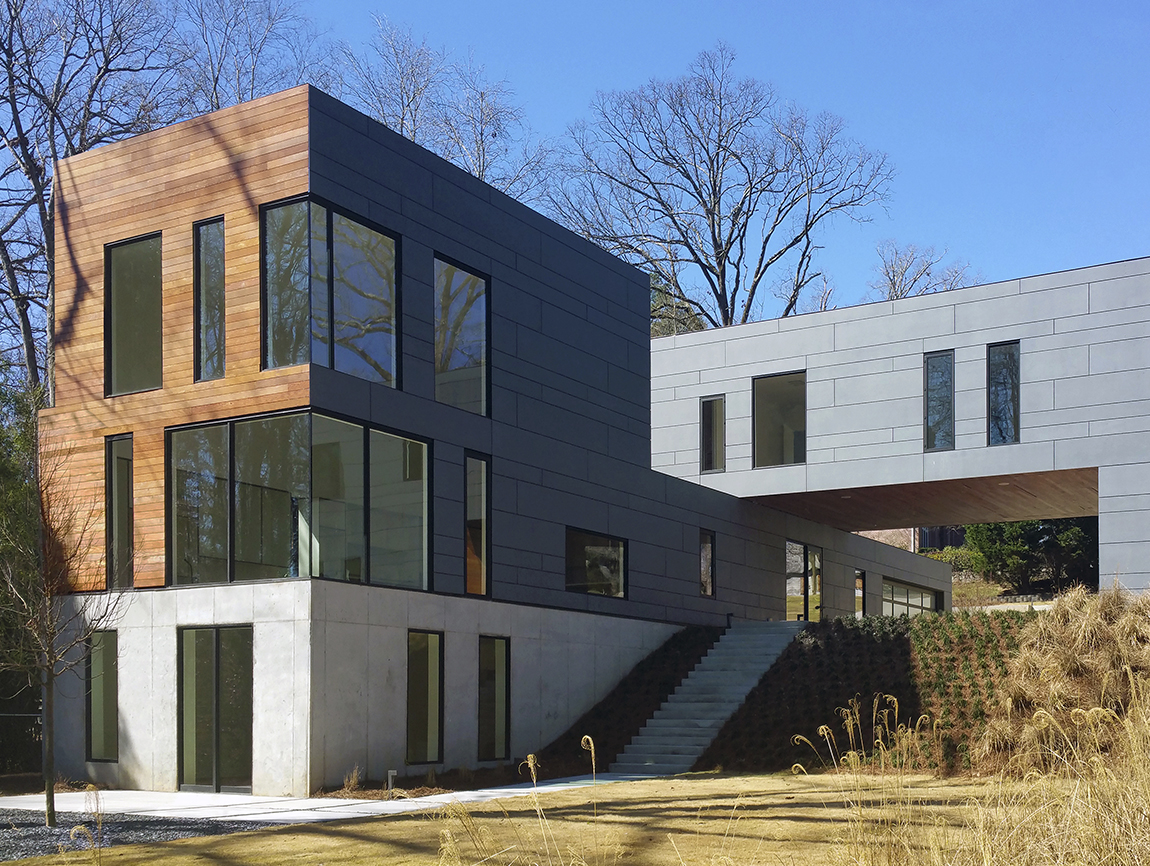 Split Box House
The Split Box House for a family of five sits on a steeply wooded lot near Emory University and the CDC in Atlanta, Georgia.
Concrete site walls cascade down the hill creating a terraced entrance garden and exposed foundation. Cut to the desired length, based on the programmatic requirements of the family, the exposed ends of the house are clad in a complementing warm natural Ipe wood. Further divided, the bar is split into public and private functions.
1101 Houston Mill Rd
Atlanta, GA 30329
Architect: David I. Goldschmidt, DiG Architects
Interior Design: DiG Architects
Landscape Design: Core Landscape and DiG Architects
General Contractor: Post + Beam Builders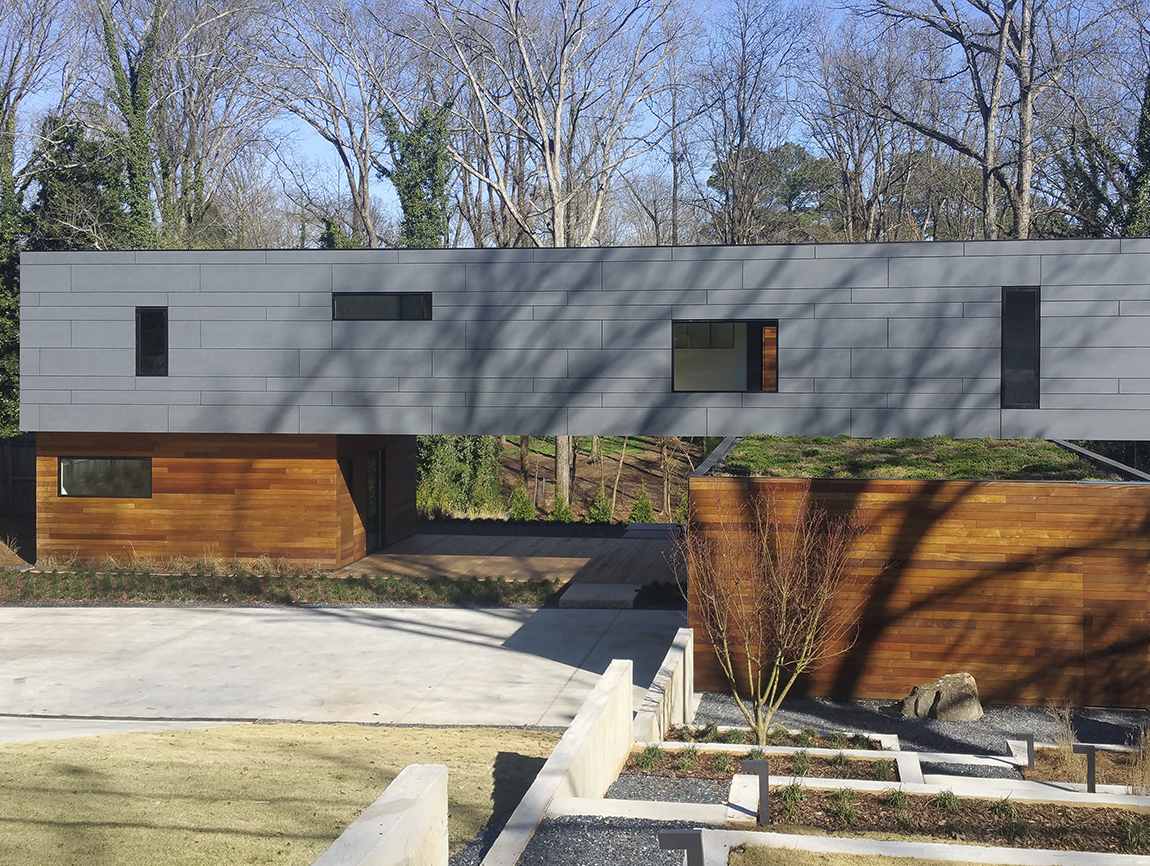 Rotated 90 degrees around the sky-lit entrance and stair hall, the private functions bridge across a covered outdoor room with access to the main and guest house entrances.
The exposed roofs of the public functions are covered with vegetation to reduce stormwater runoff, mitigate energy consumption, and improve air quality. The minimalist interiors, dipped in white with complementing natural white oak floors and accented with walnut cabinetry, create a simple clean environment allowing unencumbered views of the sustainable exterior landscaping.
MA! Architecture Tour 2018™
Advertisement