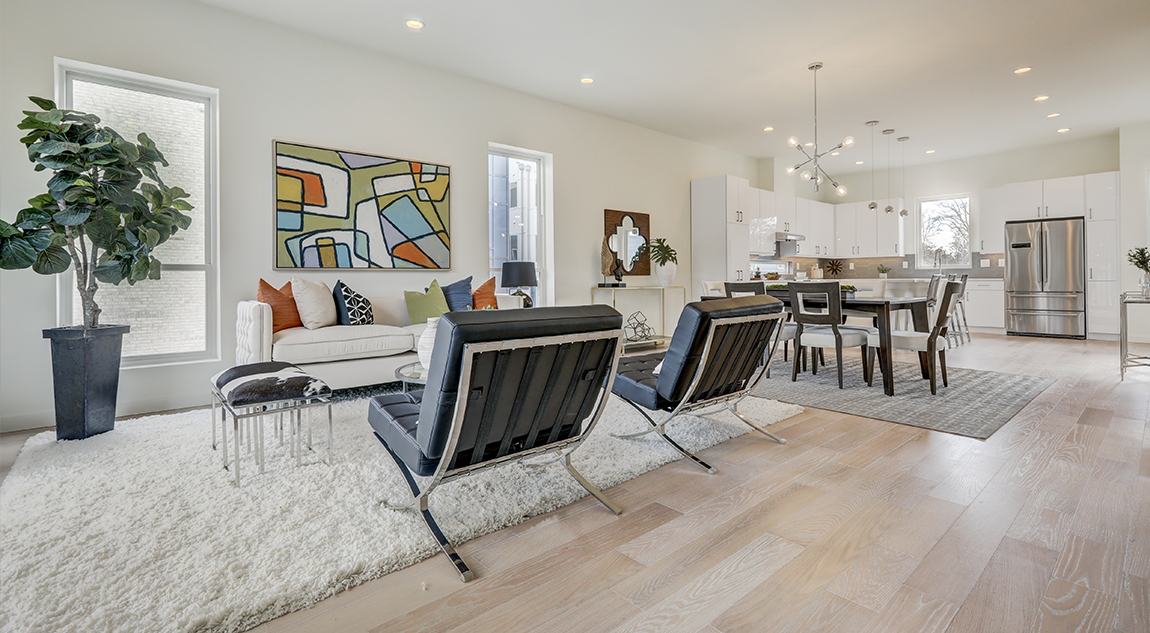 Memorial Modern Town Home
The Moderns is a townhome community of both style and substance. Thoughtful interiors and striking exteriors combine to create stunning, high-end homes that push technology and design forward.
Modern and innovative, these homes feature expansive rooftop decks, rear access garages, fenced yards and stunning finishes. Situated at the convergence of Kirkwood, East Lake and East Atlanta, these townhomes are also afforded a plethora of entertainment, dining and shopping options.
Inside the home, open floor plans feature designer-selected modern hardwood, carpet and tile floors throughout. The high ceilings and large windows provide a breathable, open space that is inundated with natural light. Designer lighting features abound.
2029 Memorial Dr SE, Unit 4
Atlanta, GA 30317
Build: Cablik Enterprises
Design: TSW Architects
Interior Design: Difference Design Lab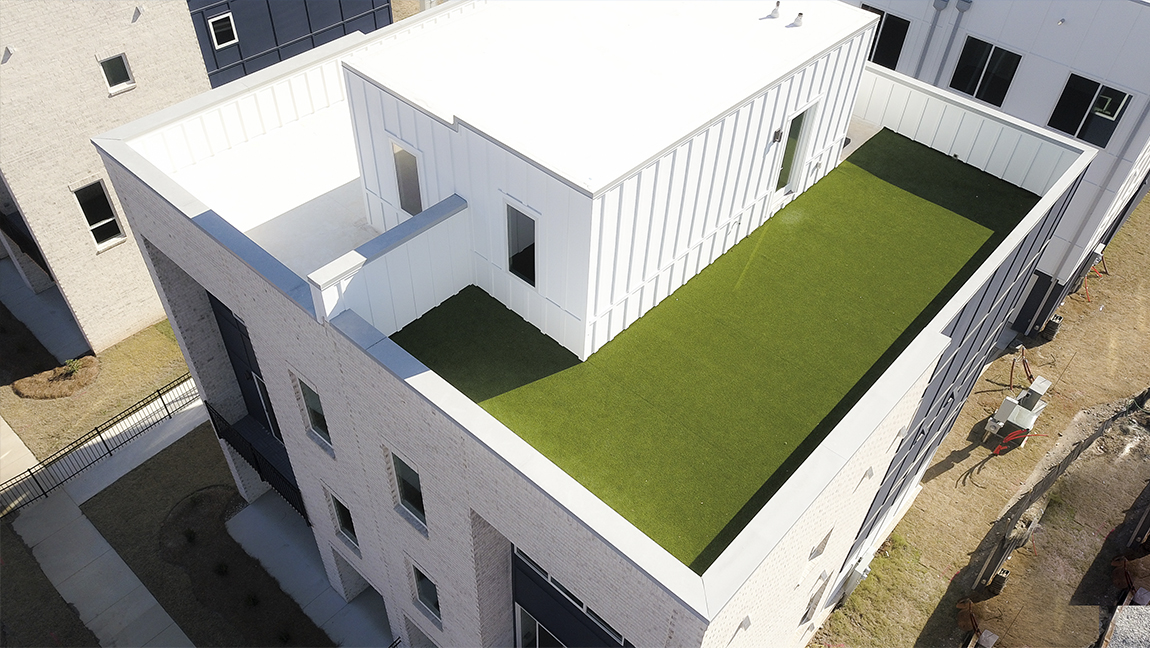 The kitchen features custom modern cabinetry with smart storage options, stone countertops, stone and/or tile backsplash, and full center islands. Designer-selected stainless steel appliances are both striking and innovative.
Custom, designer tile features in the showers and on the bathroom floors, as well as glass shower enclosures and dual vanities.
Private rooftop decks offer vista views while balconies with full sliding glass doors provide another outdoor space. Many units have private yards and all feature professional landscaping.
High-efficiency HVAC systems, hot water heaters, and windows and doors offer energy saving features coupled with designer-selected smart thermostats and building materials with low to no VOC off-gassing.
MA! Architecture Tour 2018™
Advertisement