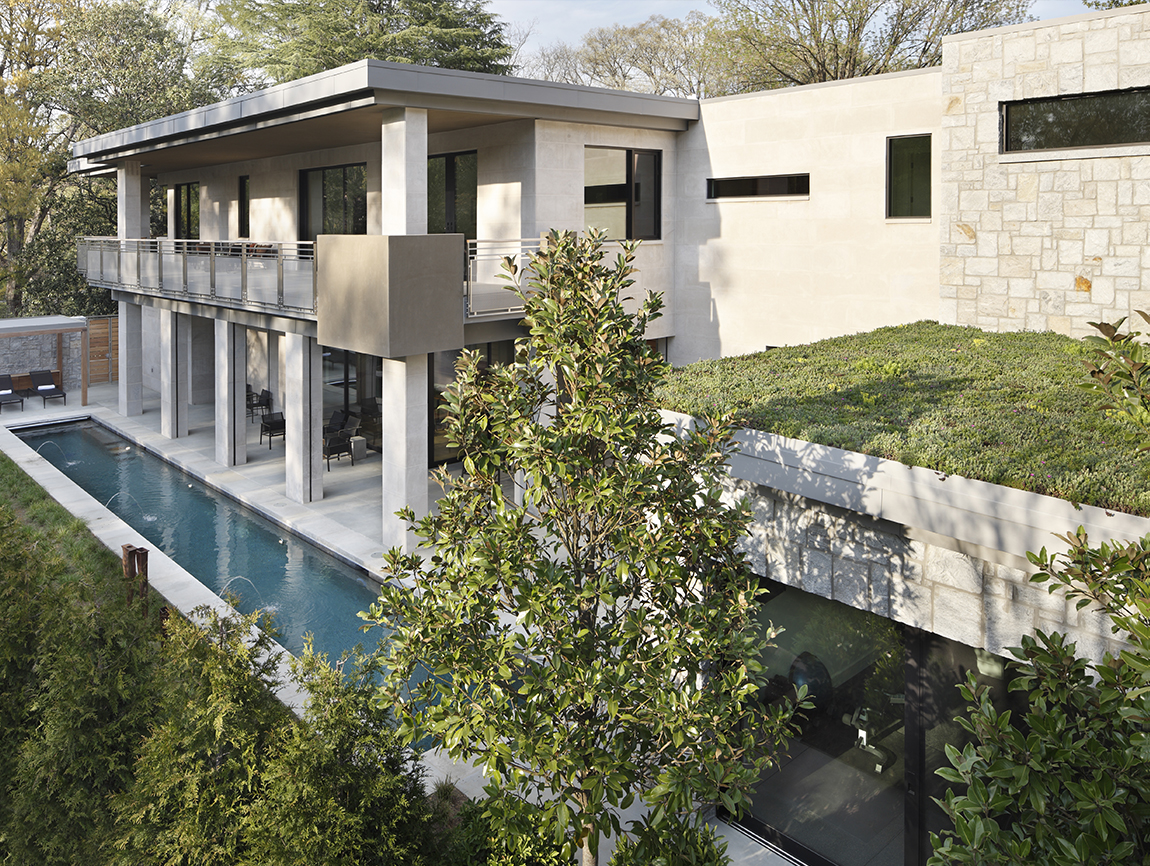 Lafayette
The Lafayette residence is located in the historic neighborhood of Ansley Park, with views to the adjacent parks and the Midtown skyline.
The half-acre property had previously been the site of an apartment building that was lost to a fire and lies within a neighborhood of single family residences.
The clients desired this new home to settle into the neighborhood. As we studied surrounding homes, the understanding of the existing materials and front porches emerged. Having moved from the suburban outskirts of Atlanta they sought a home that would engage the street. The property fronts the street with a mature Magnolia and Deodar Cedar, which began the dictate for the location of the house. Large sliding glass panels that pocket into limestone walls, blur the line between the landscape and the interior. Understanding the imperfect nature of the seasons, disappearing insect screen expand the protected area of the home to the pools edge.
55 Lafayette Dr
Atlanta, GA 30309
Design: TaC Studios
Build: Garrett Group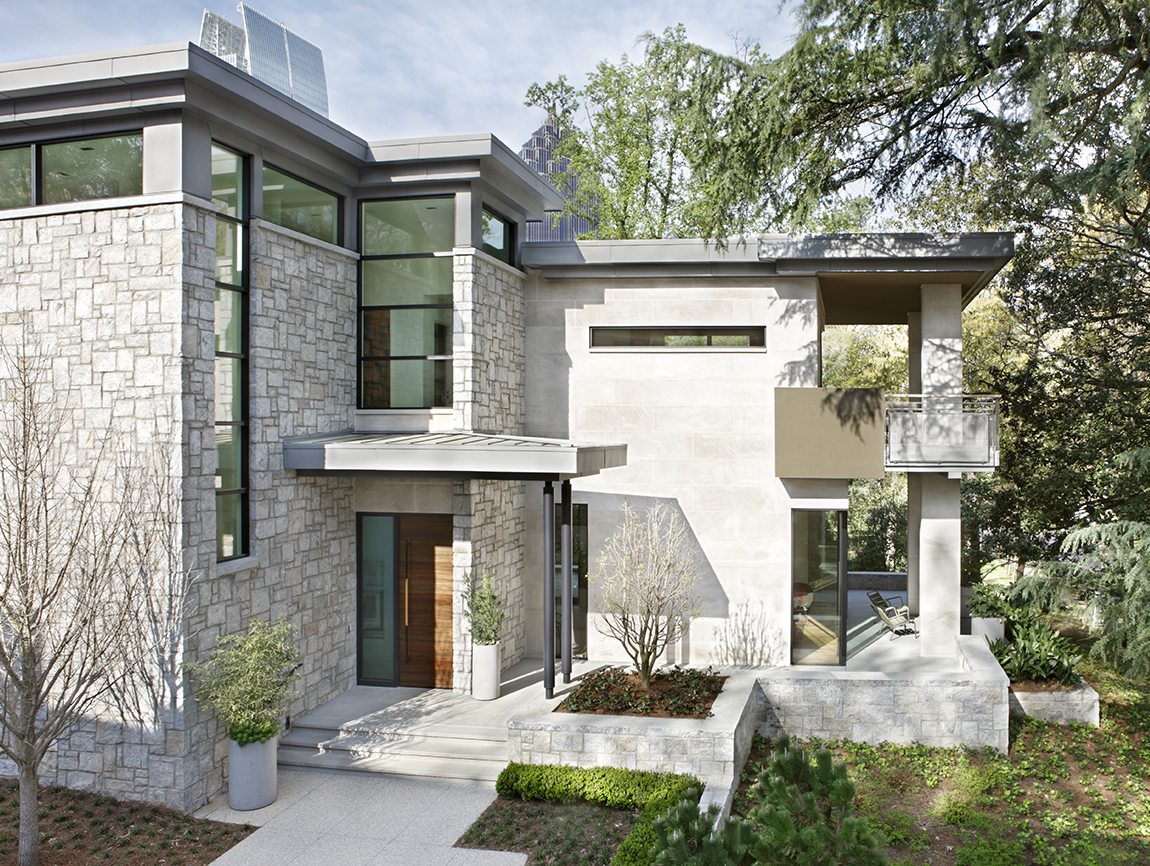 The livability of the home was scrutinized and layered with details that will allow the clients to age in place, while maintaining accessibility to all interior and exterior spaces through the incorporation of an elevator, curb-less showers, minimal thresholds and wide doors and hallways.
Daily rituals from dressing to bathing, to study and eating were mapped in the home to insure passage from one event to another was embraced by the owners' art collection.  The Living room sits as a glass box adjacent to the street, and the Kitchen is dominated by a large social island expanding to the pool courtyard. The 2nd level connects the home to the Midtown skyline, providing connection via the large terrace.
Being stewards of nature, the home has a geothermal system, high performance windows, innovative insulation strategies, onsite rainwater collection, and a planted green roof. Construction details were specified and designed to insure that materials were being used in manners that would endure the test of weather and time.
In collaboration with the clients, custom designs for lighting, beds, entry door, door handle, home office desks, benches and other furniture made of the 3 harvested trees from the site. The home is without a formal dining room, employing a custom table that can roll from inside to out, depending on the weather.
MA! Architecture Tour 2018™
Advertisement