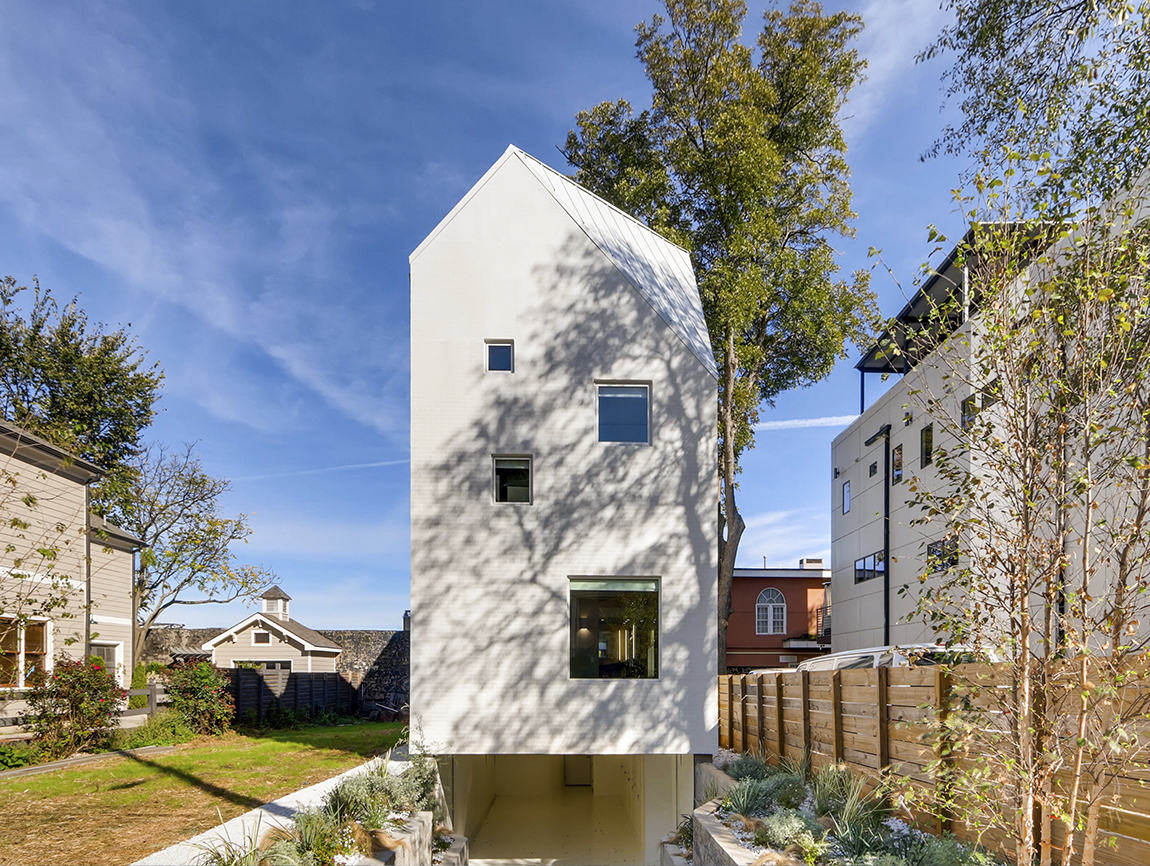 Haus Gables by Jennifer Bonner
Haus Gables is a new ground-up residential project designed and developed by Atlanta and Boston-based architectural designer Jennifer Bonner, director of MALL.
Located in the Old Fourth Ward neighborhood of Atlanta, the 2,200-square-foot home is one of only two residences in the country made of cross-laminated timber (CLT), an exceptionally strong wood material produced by gluing together layers of lumber that alternate in direction.
169 Sampson Street NE
Atlanta GA 30312.
Design: Jennifer Bonner
Build: Principal Builders Group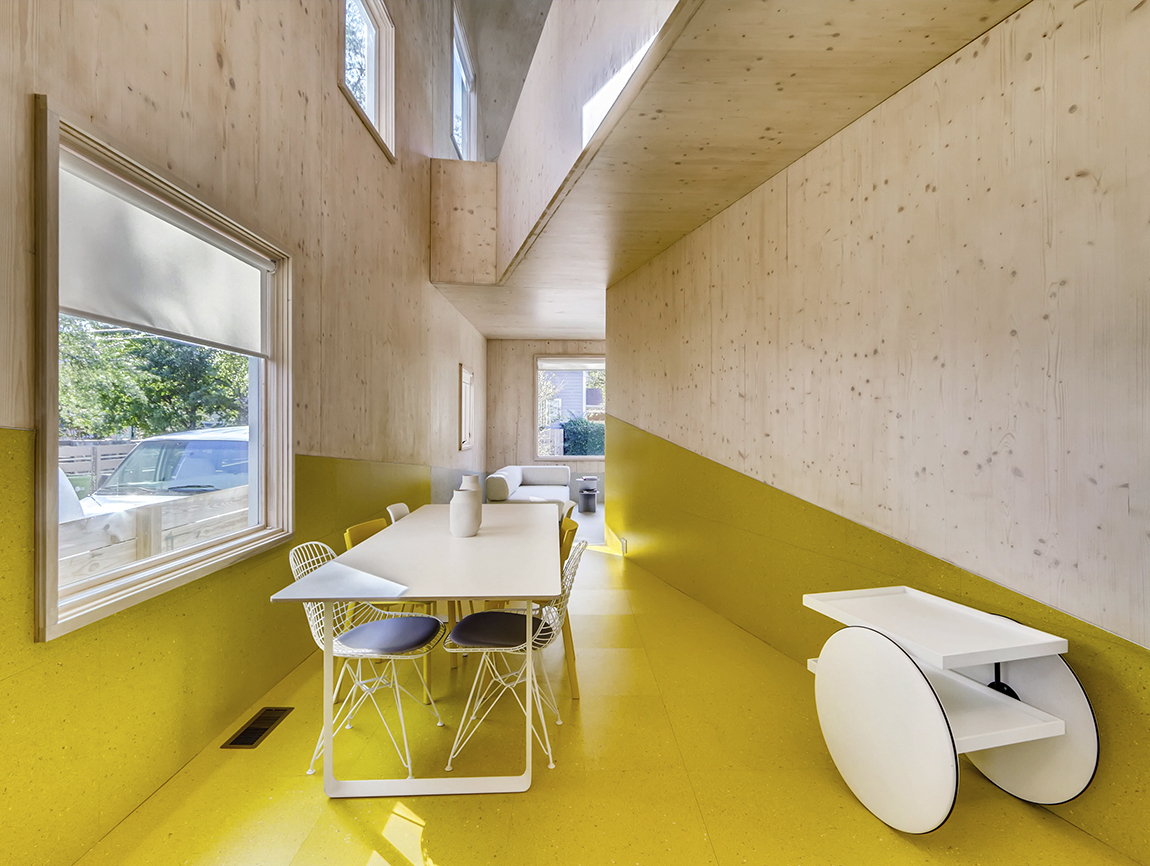 The house, which takes its form from a cluster of six gable roofs, also features a series of faux-finishes that clad the exterior and parts of the interior in opposition to expectations.
Join Jennifer Bonner for an insider's tour of this groundbreaking project.
MA! Architecture Tour 2018™
Advertisement