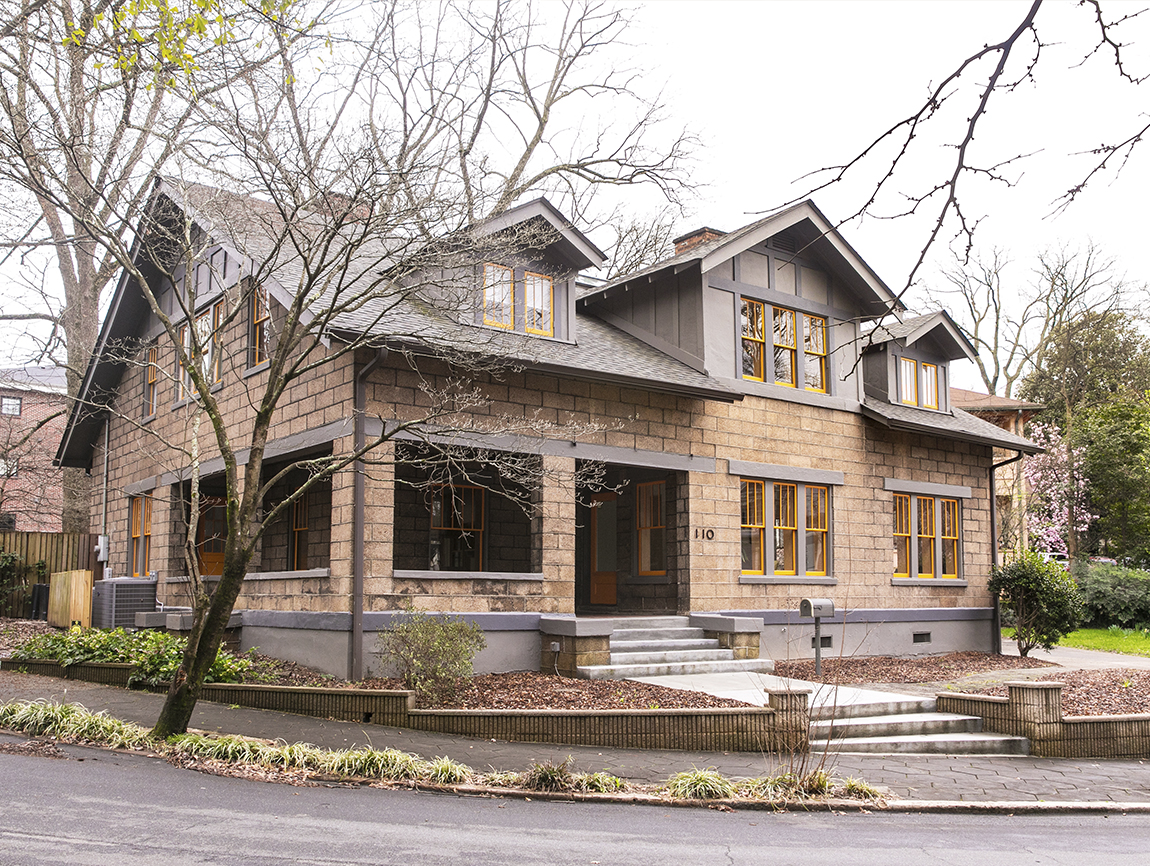 Druid Circle
While this house lives in historic Inman Park, upon entry the interiors are a different story of a different place.
The heavy, foreboding concrete block structure of 1920 reveals a surprise :: a light, airy interior with clean lines and open spaces designed for the modern family. It is the juxtaposition of inside and out that makes this house really special, both of its time and of modern time. A central skylight spanning the ridge of the roof and echoing the geometry of the stair floods light from above. Light maple floors turn up to create a line, celebrating the stair and reaching above. The same material is used for thresholds, both above for between spaces and on the sides highlighting the thickness of the exterior walls. This detail again echoes the transition of inside and out, and maintains a minimal interior palette. This minimal palette provides a backdrop allowing the family to line the walls with pieces collected from Art Papers auctions alongside treasures collected from travels and their kids' artwork.
110 Druid Circle NE
Atlanta, GA 30307
Design: Dencity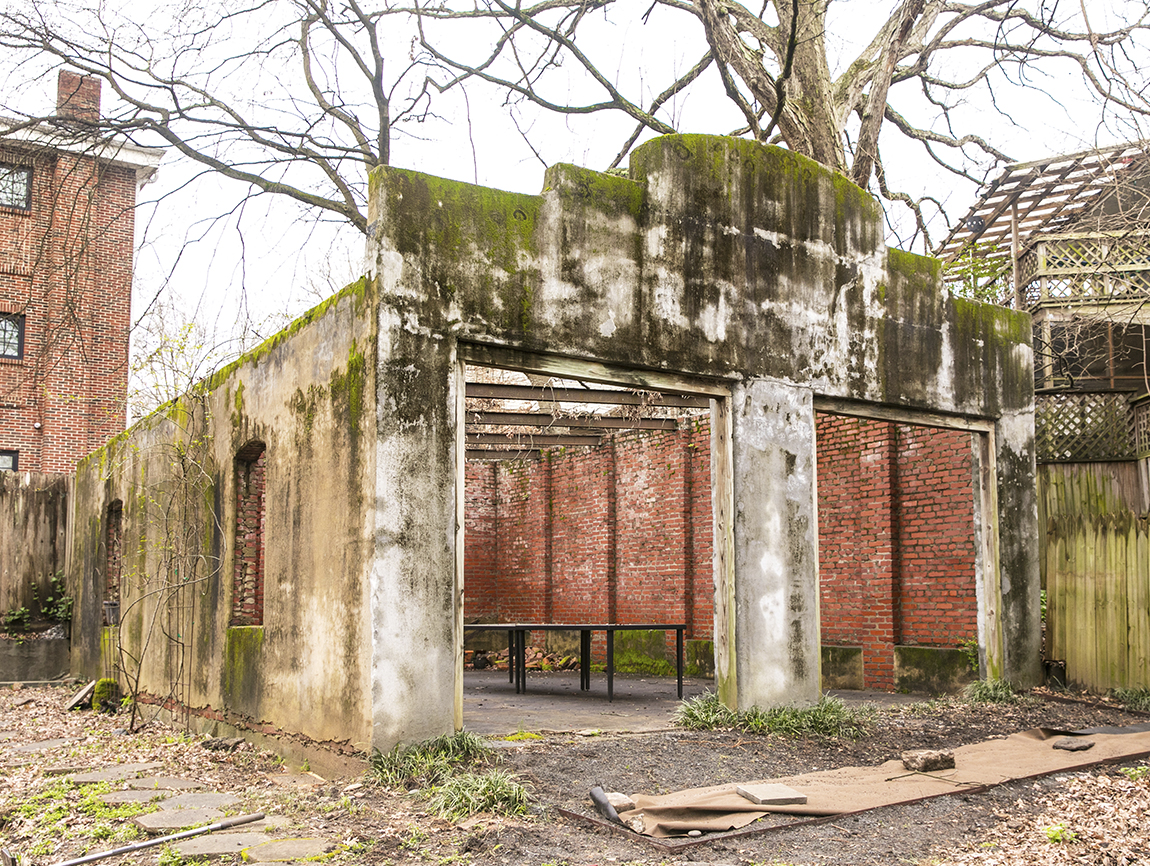 When the project began the first step was to take the house back to its original design intentions, one of the only exterior pieces of the project the team could get approved through the neighborhood historic boards. Tastes of the 80s and 90s influenced the previous homeowners to decorate the exterior with ornate faux Japanese screen walls, construct a hot tub tower attached to the backside of the house, and to continue pasting more and more ornate decoration both inside and out. The clients wanted a modern, light, open interior. Since the main body of the house had to stay virtually the same, new placements of rooms had to work with existing openings, steel supports had to be designed to weave through this new system of walls in order to support original chimneys [no longer connected to fireplaces], and windows had to be stripped and re-roped to be once again operable.
MA! Architecture Tour 2018™
Advertisement