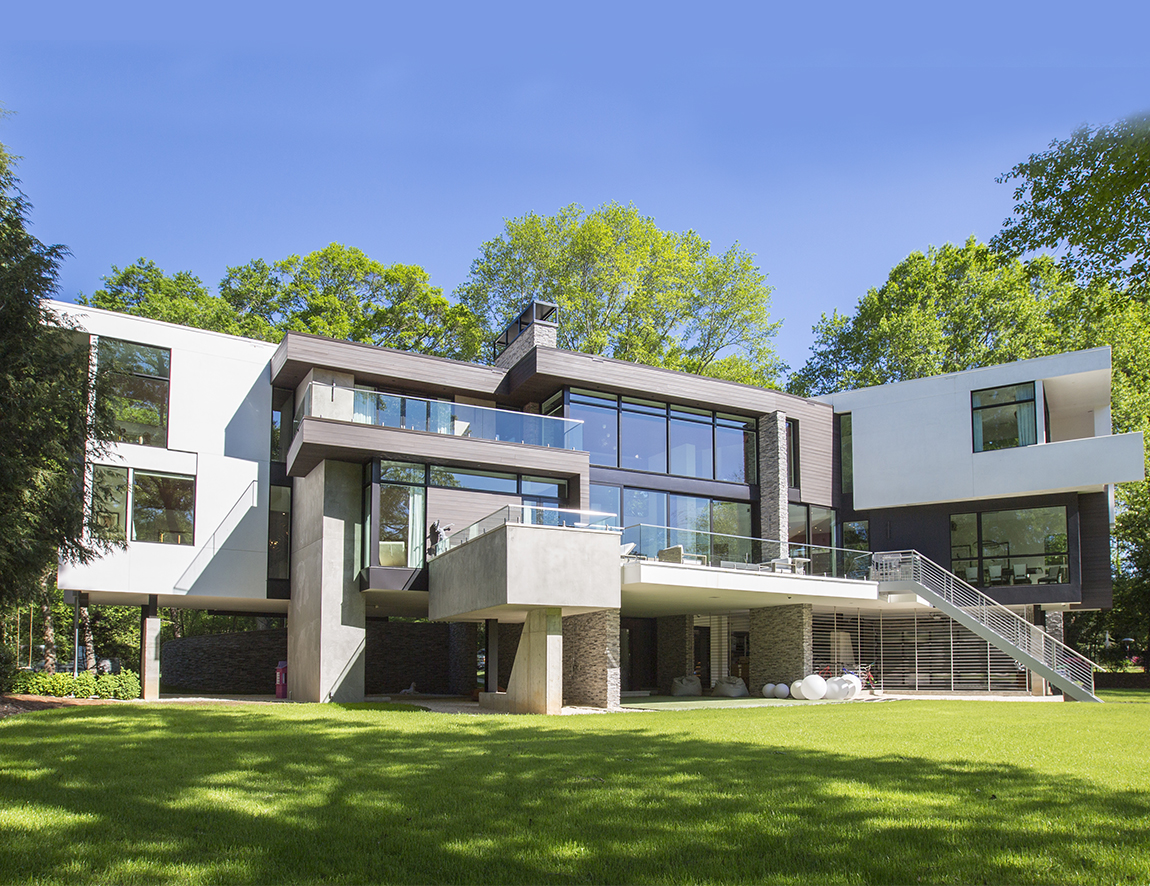 Chattahoochee Residence
The Chattahoochee River Residence is a three level single-family dwelling comprised of 5,300 square feet of conditioned space, located directly on the Chattahoochee River in Atlanta, Georgia.
The program includes open and interconnected living spaces, three bedrooms, a fitness room and extensive exterior spaces.
The property is located within a significant floodplain, subjecting the design to extensive local and federal code restrictions intended to mitigate risk from flooding. The requirement to locate primary living spaces above a critical flood elevation became a primary design consideration that engendered a strategy of articulating a complex series of formal and spatial relationships between the site and structure.
Design: Plexus r+d
Build: CRAFT Custom Homes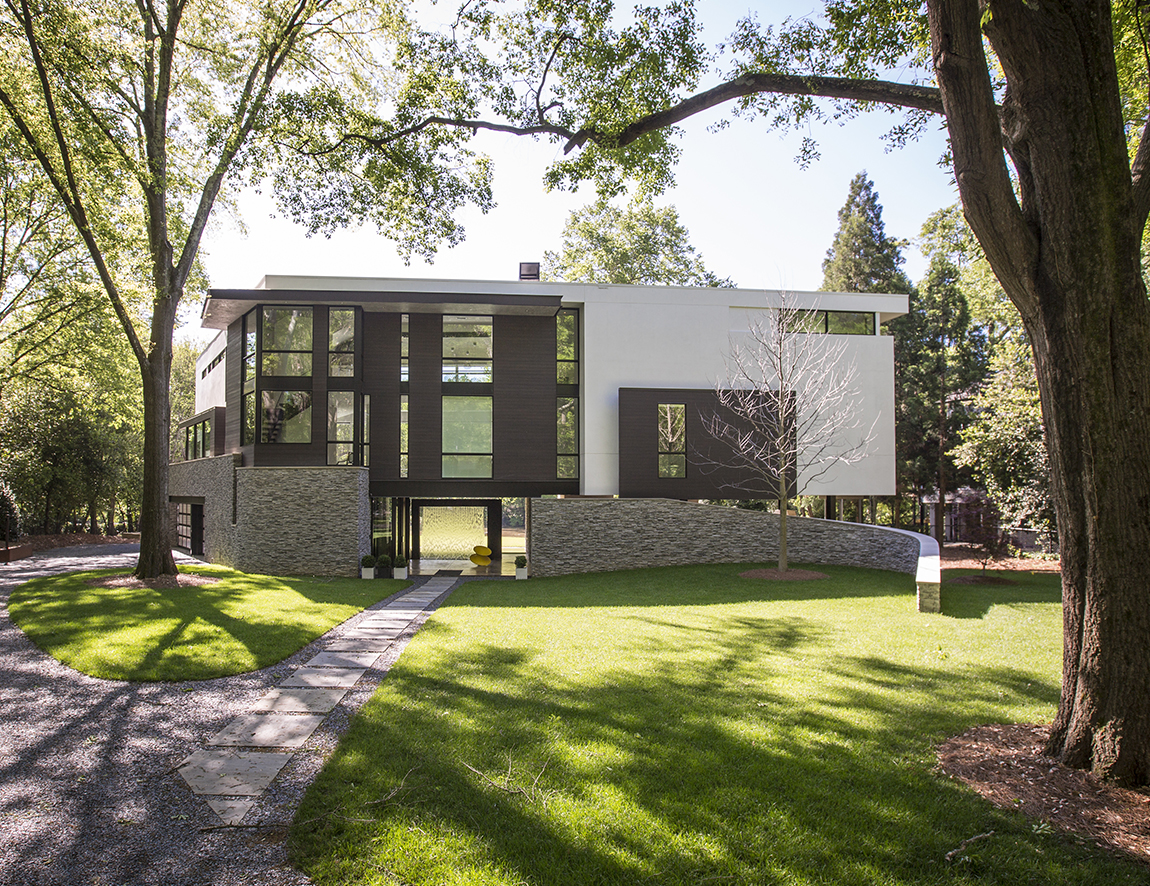 The interior spaces take advantage of dramatic views of the Chattahoochee River and are bathed extensively with natural light.
Building materials defining the exterior surfaces of the house extend inside, further accentuating the intertwined relationship between the interior and exterior environments. The spatial center of gravity for the home is the family room, which is anchored by a massive wall that incorporates a hearth and display system allowing the owners to exhibit their most meaningful artifacts. The interior space of the family room opens directly to an exterior terrace that is ideally situated to view the river. While the elevation of the terrace defines a clear physical separation between visitors and the river, an elevated cantilevered pool that is not perceivable from grade provides a surprising and tangible connection with the water.
The result of this focus on articulating a rich and varied set of relationships between architecture and the natural context is a home that promotes a process of discovery by providing manifold experiences and surprises which continuously engage the visitor's senses.
MA! Architecture Tour 2018™
Advertisement