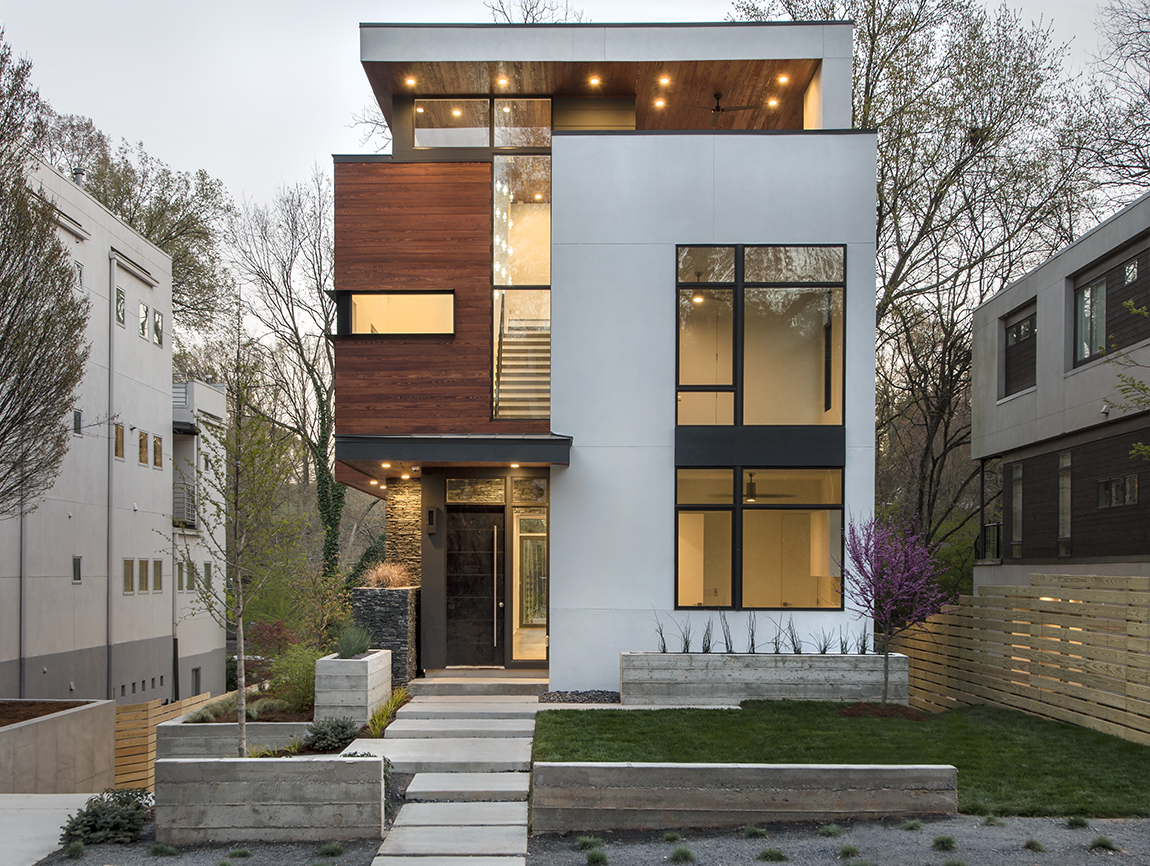 Antone Residence
The Antone Residence is a new custom modern home on an infill lot in the Berkeley Park Neighborhood of the City of Atlanta.
The design is inspired by the owners' love of clean lines and open spaces. The linear lot, which slopes down from front to back, requires a side entry garage and provides for a very linear design. These lines are also exaggerated even further with cantilevers to the front and back to provide the home with a more dramatic presence.
Entering the home, wood ceilings, which began at the exterior front porch, continue through to the rear deck to draw visitors in and define the primary circulation path of the main level. The ceiling on the main level rises at the rear elevation to provide additional light as well as an un-obstructed view of the rear yard. Moving to the second floor the stairwell features a 2-story open volume of space with a wood ceiling which continues from the interior to the exterior roof deck.
718 Antone St.
Atlanta, GA 30318
Design: XMetrical LLC
Build: Intown Builders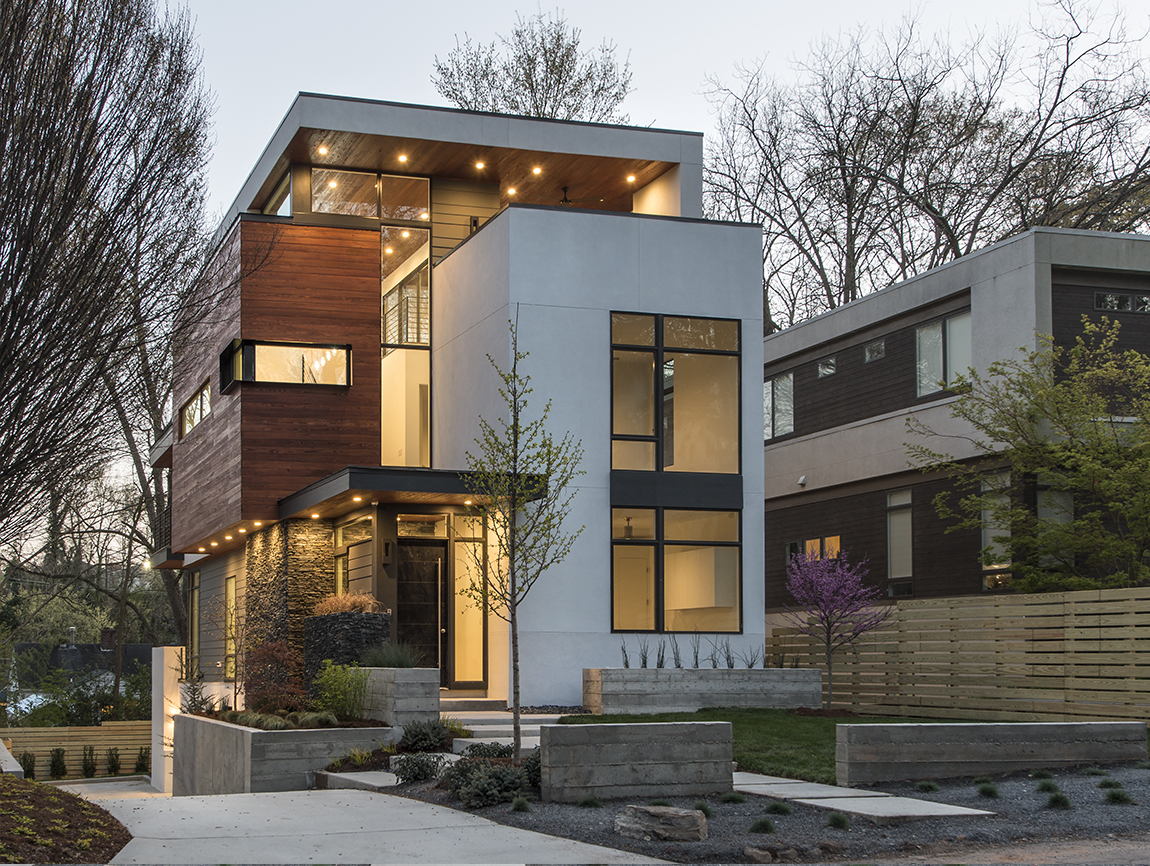 Windows throughout the home are strategically placed above cabinets and near ceilings along the sides of the home where more privacy is needed.
Larger floor-to-ceiling window assemblies are placed in the front and rear where a nice view and more light are desirable.
The home features 4 bedrooms and 3.5 baths within 2,750sf of interior space + 1,000sf of roof deck and 700 sf of un-finished basement. The exterior walls are constructed of natural stone, hard-coat stucco, cypress wood veneer and fiber cement lap siding. Hardwood floors, large format tiles, quartz countertops and neo-lith walls complete the interior. The framing consists almost entirely of steel and wood, along with a poured in-place foundation wall and footing. Foam insulation, LED lighting and tankless water heating reduce the home's overall energy consumption.
MA! Architecture Tour 2018™
Advertisement