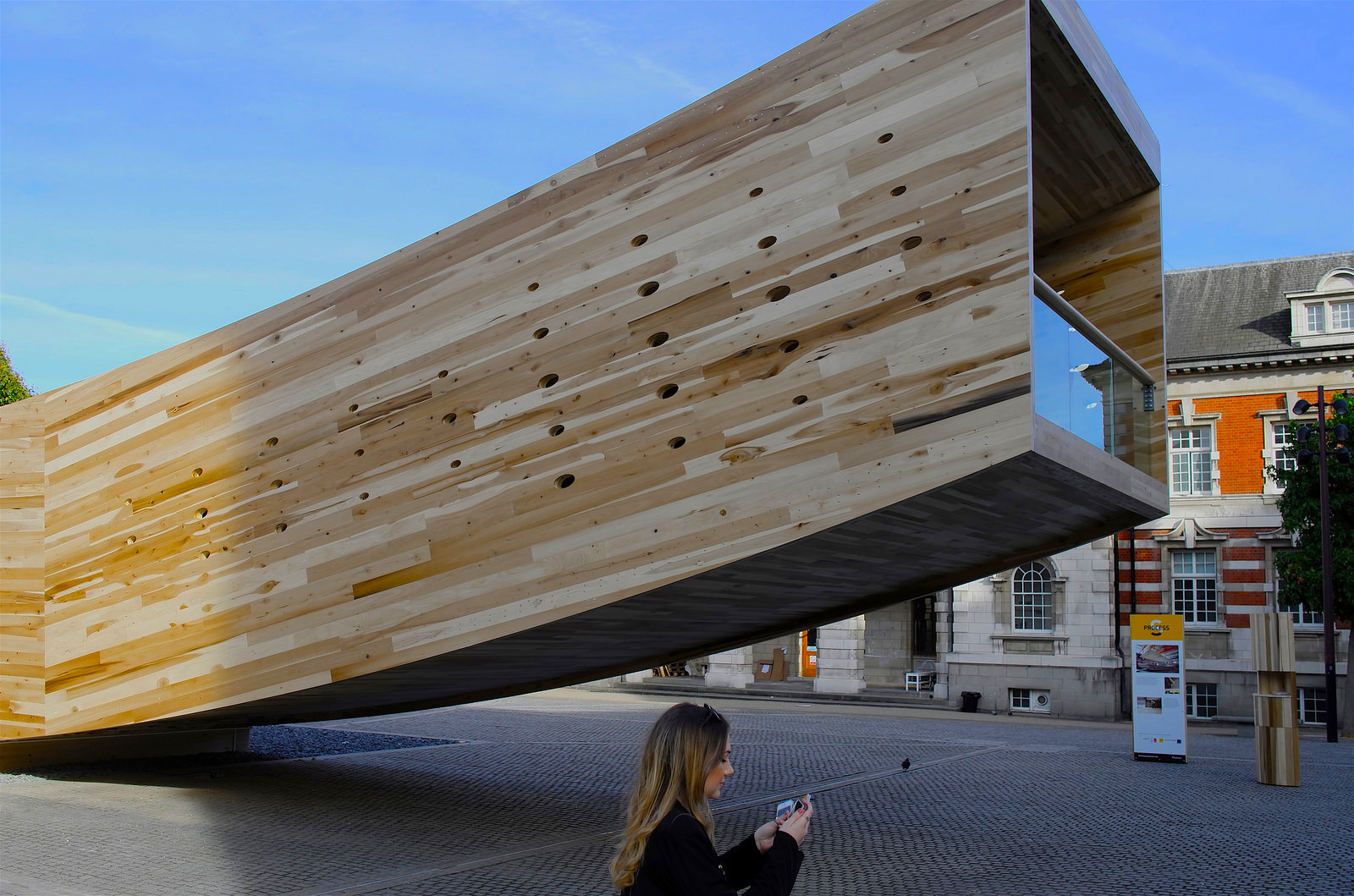 The Smile, a grin on complex timber design
Alison Brooks Architects' Landmark Project for the 2016 London Design Festival, a 112-foot-long cross-laminated tulipwood arc, resembled a UFO poised on the parade grounds of the Chelsea College of Art.
But this object was friendly, inviting the public to explore its curved interior and pause at the viewing platforms on the ends. To create The Smile, Brooks collaborated with the American Hardwood Export Council to showcase the strength and attractive finish of cross-laminated tulipwood, a fast-growing hardwood tree found in North America.
In collaboration with The American Hardwood Export Council (AHEC), she also teamed up with Arup engineers, who tackled the unique challenge of keeping the cantilevered pavilion from teetering like a giant seesaw in case dozens of visitors rushed to one end.
Founded in 1996, Brooks's London-based firm has developed an international reputation for delivering design excellence and innovation in projects including public buildings for the arts, urban regeneration, master planning, higher education, and housing.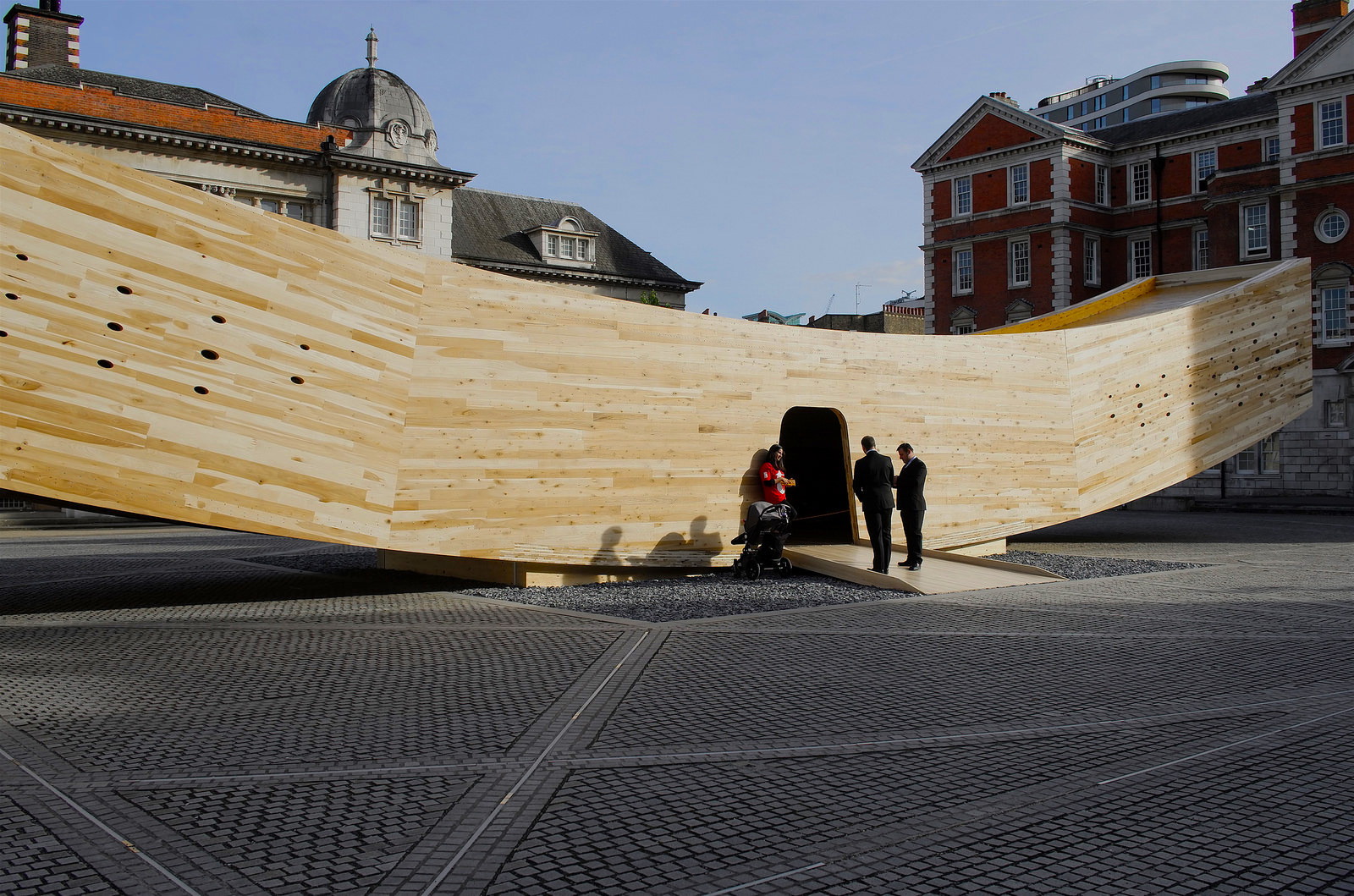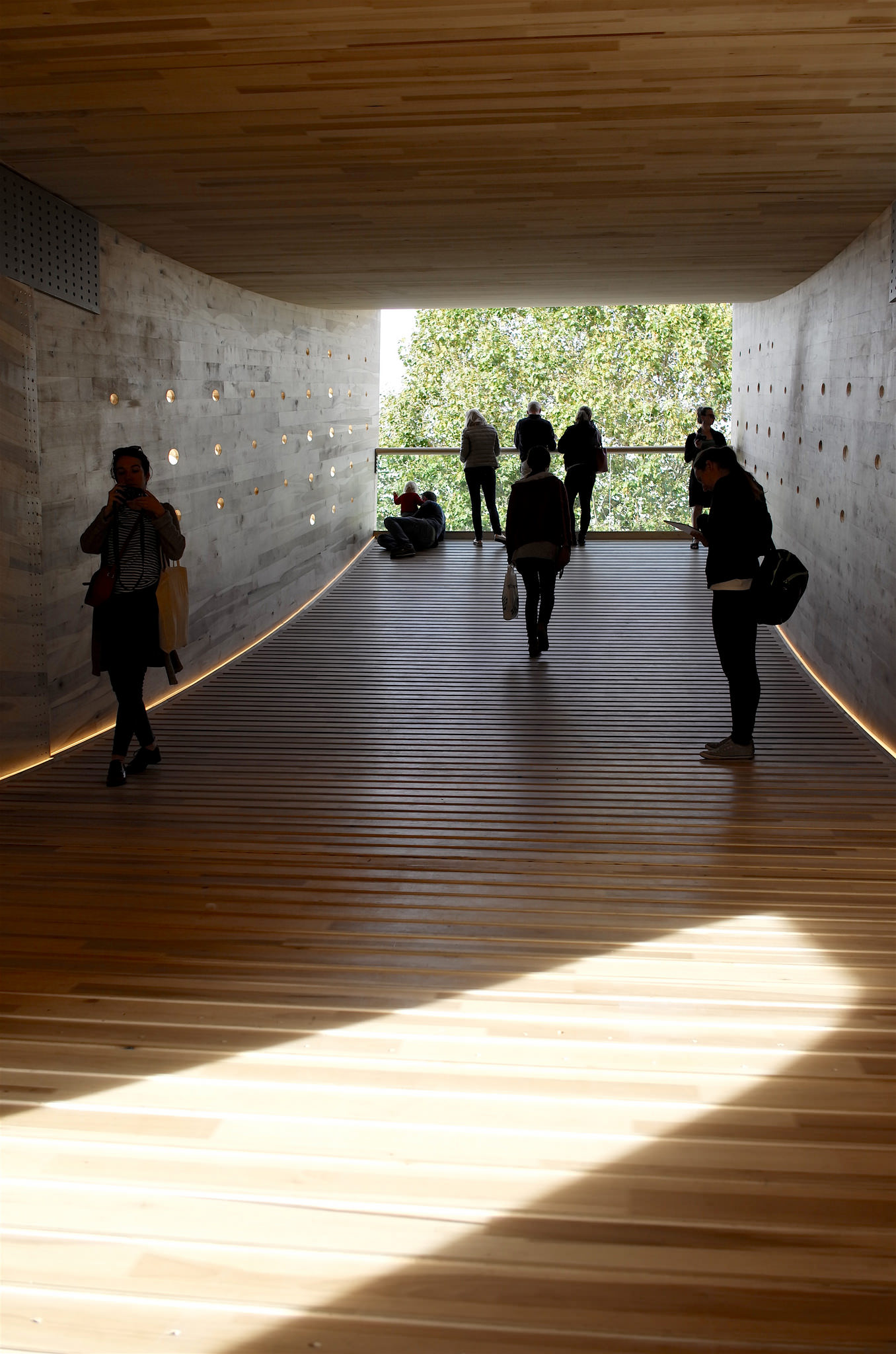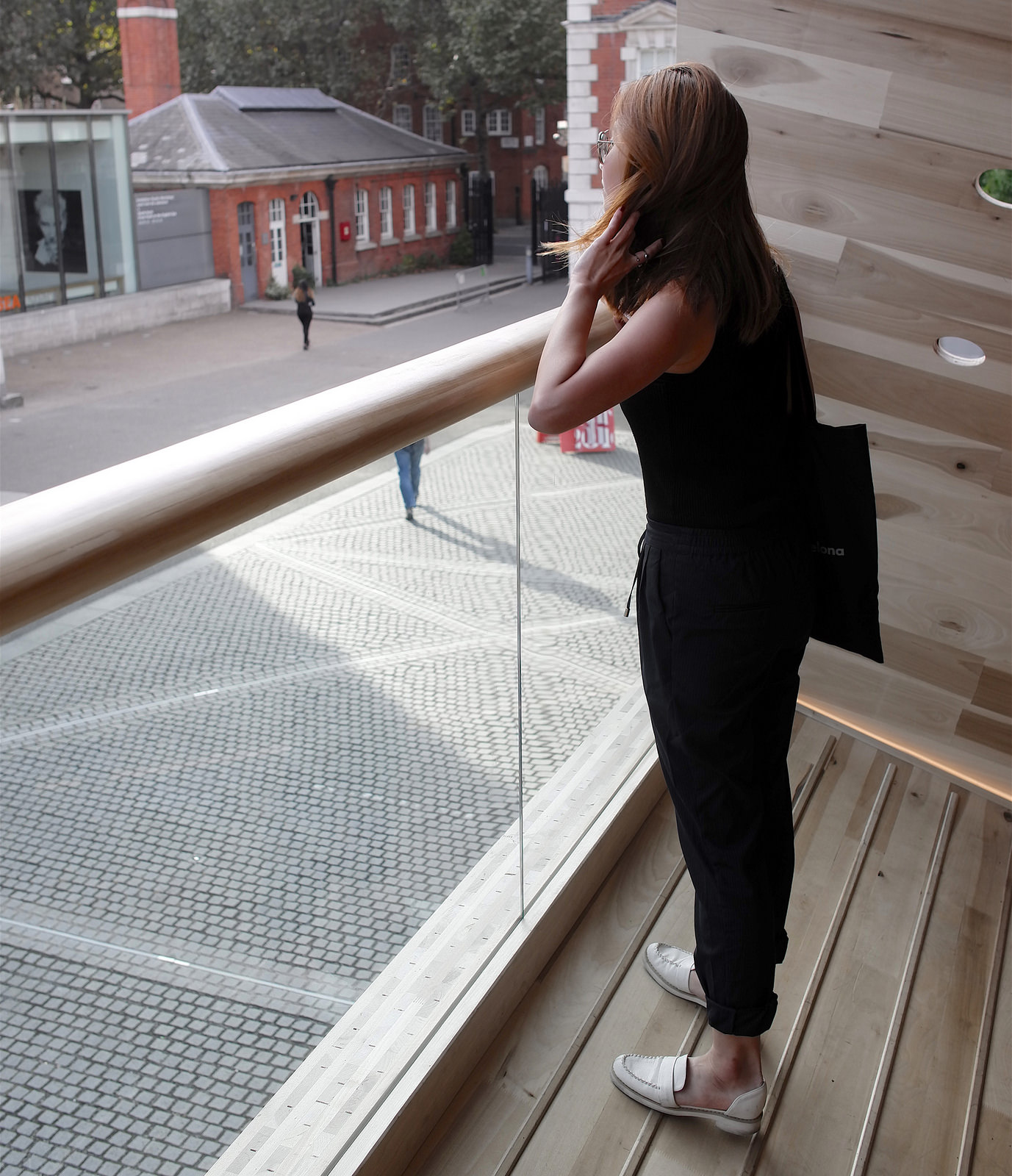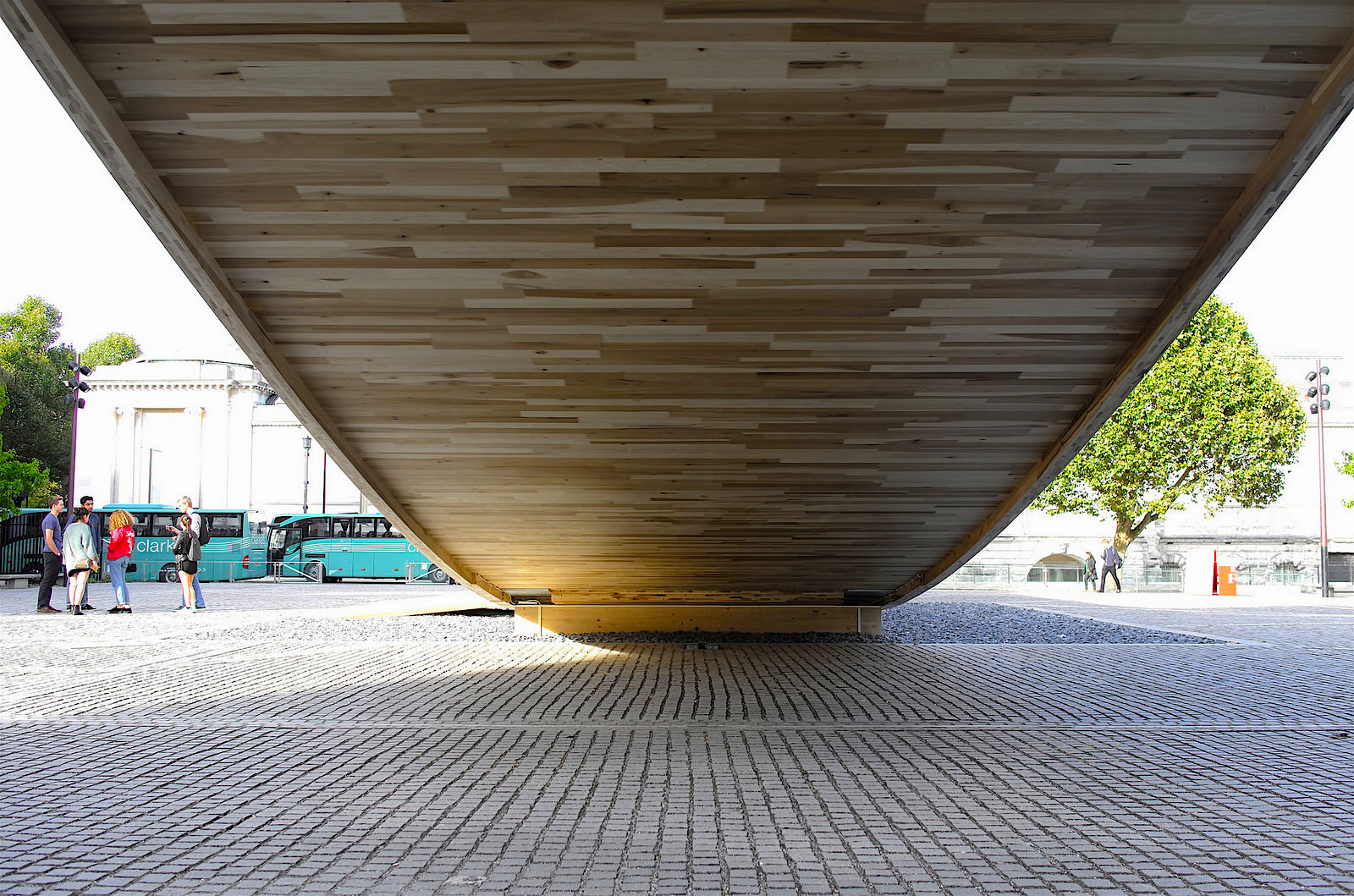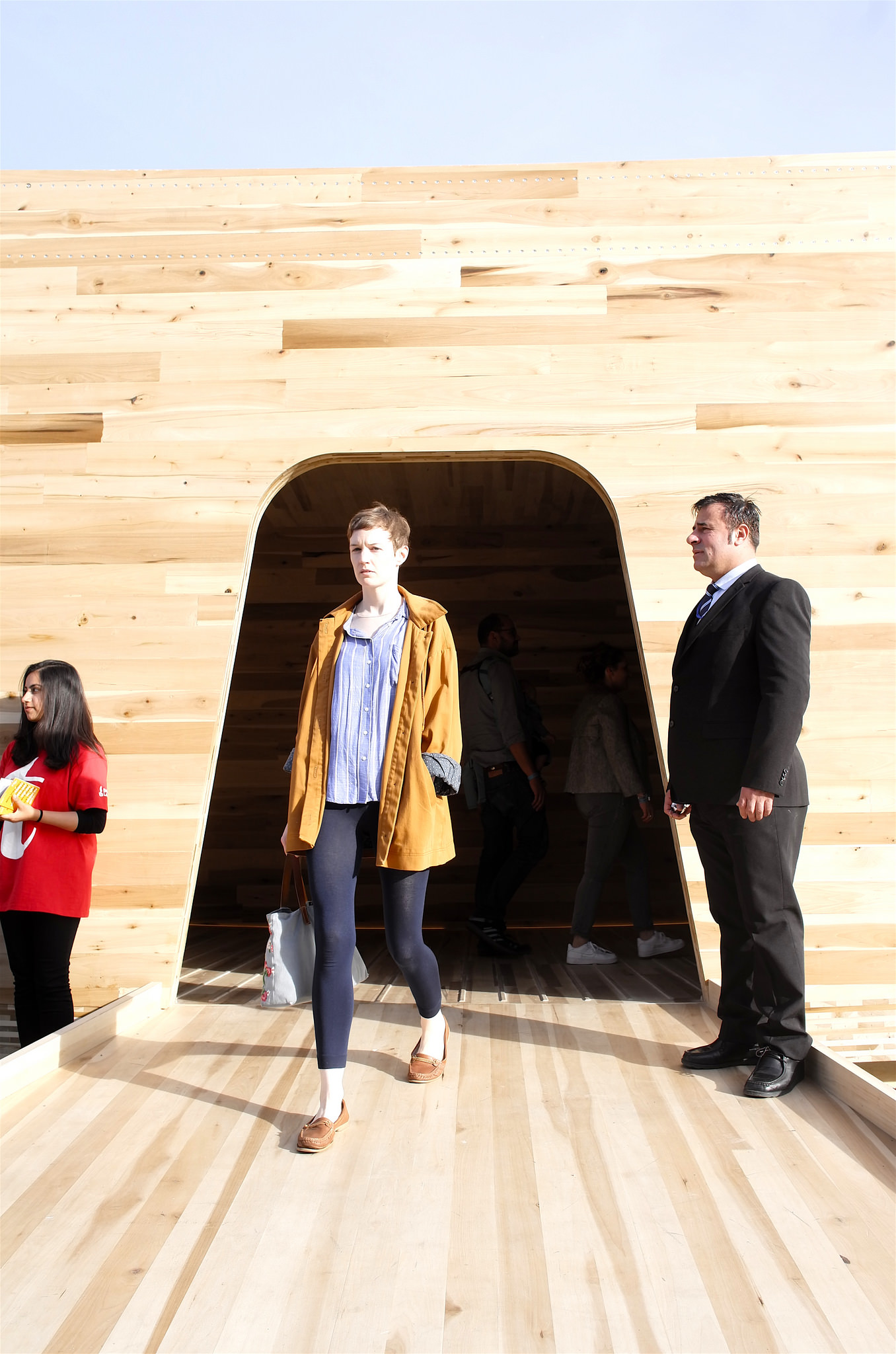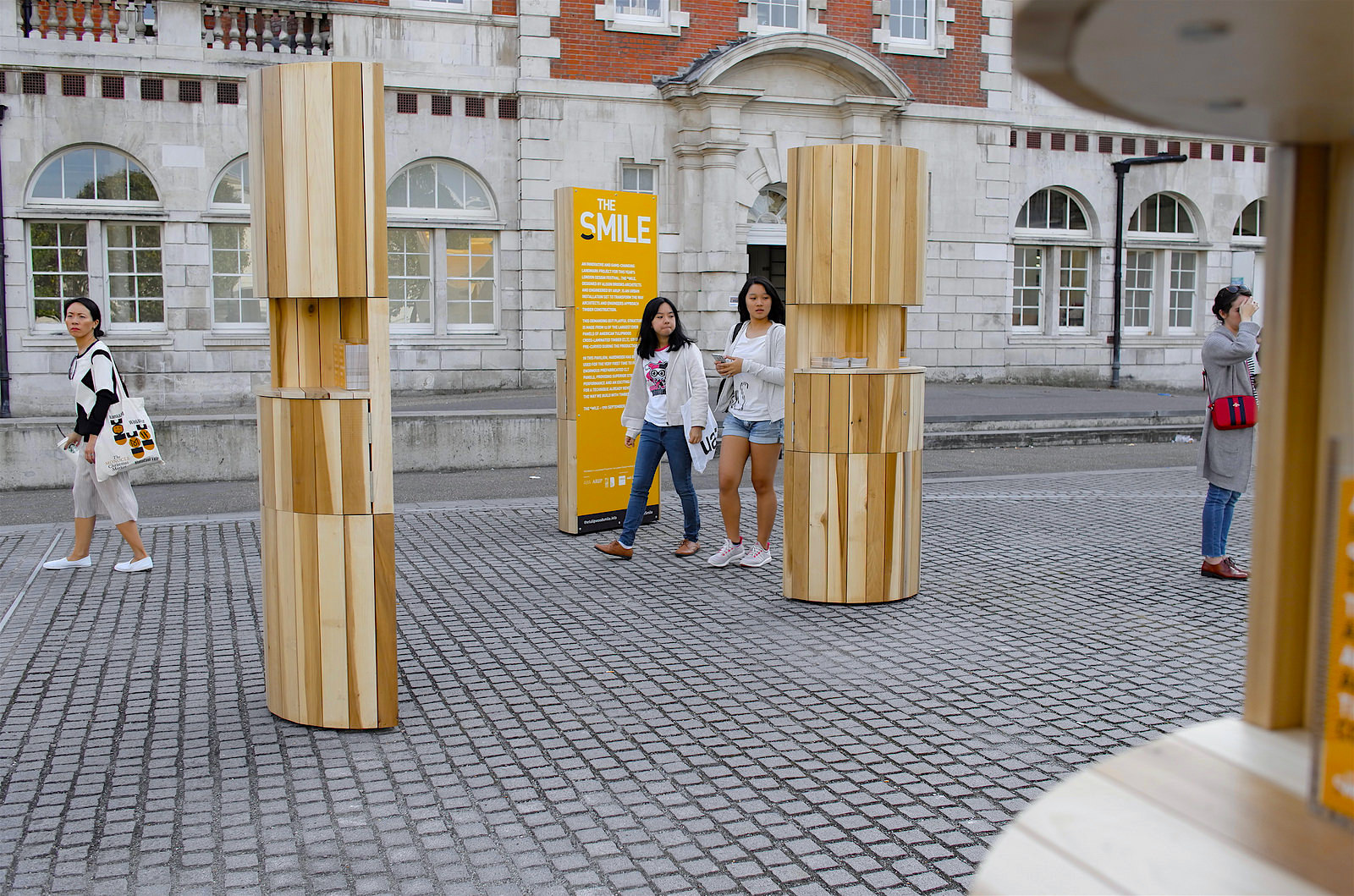 The Smile is shortlisted for two awards at the 2017 World Architecture Festival, in addition to the overall prize. Winners are announced during the festival at Arena Berlin from 15-17 November 2017.
alisonbrooksarchitects.com
Advertisement