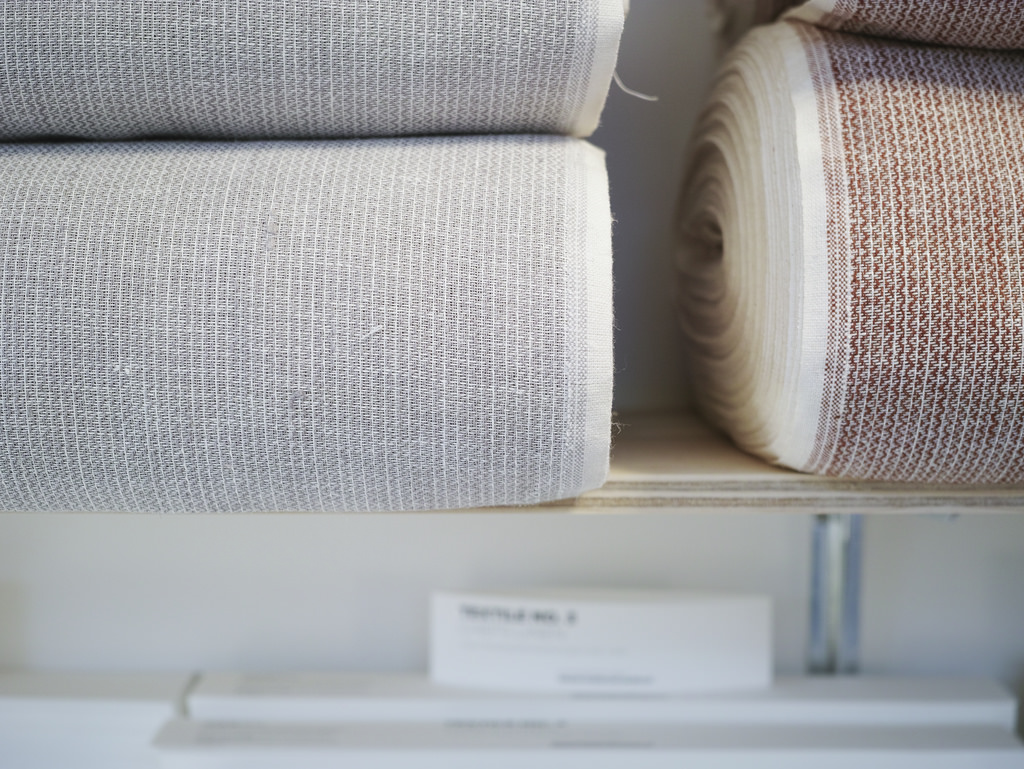 Linen's finest. TEXTILE No. by Karin Carlander
Available at Atelier MA!
A certified Club Masters of Linen member —craftsmanship, knowledge and care best describes Danish textile designer Karin Carlander's brand TEXTILE No. and its 100% natural linen collection is gaining international recognition.
Carlander's aim is to create flexible, versatile and personal textiles based on three simple principles —multifunctionality – mix-and-match colour palette – sustainability. Imbued with craftsmanship, knowledge and care, the textiles interact with the user and allow for a personal understanding of material, form and function.
MA TALKS presents TEXTILE No. founder Karin Carlander at Citizen Supply | 9 June
Join Atelier MA! and meet the faces behind acclaimed design brands BAUX, Biomega, Bulbul and Textile No.
Karin Carlander, Founder of Textile No.
Fredrik Frazon, Co-founder at BAUX
Kenneth Dalsgaard, CEO at Biomega
Jacob Juul, Founder of Bulbul
Where | When
Citizen Supply at Ponce City Market
675 Ponce de Leon
Avenue NE, 2nd Floor
Atlanta, GA 30308
Talks are 7—8:30pm | Thursday, 9 June
Followed by Meet & Greet, 9 —10pm | Thursday, 9 June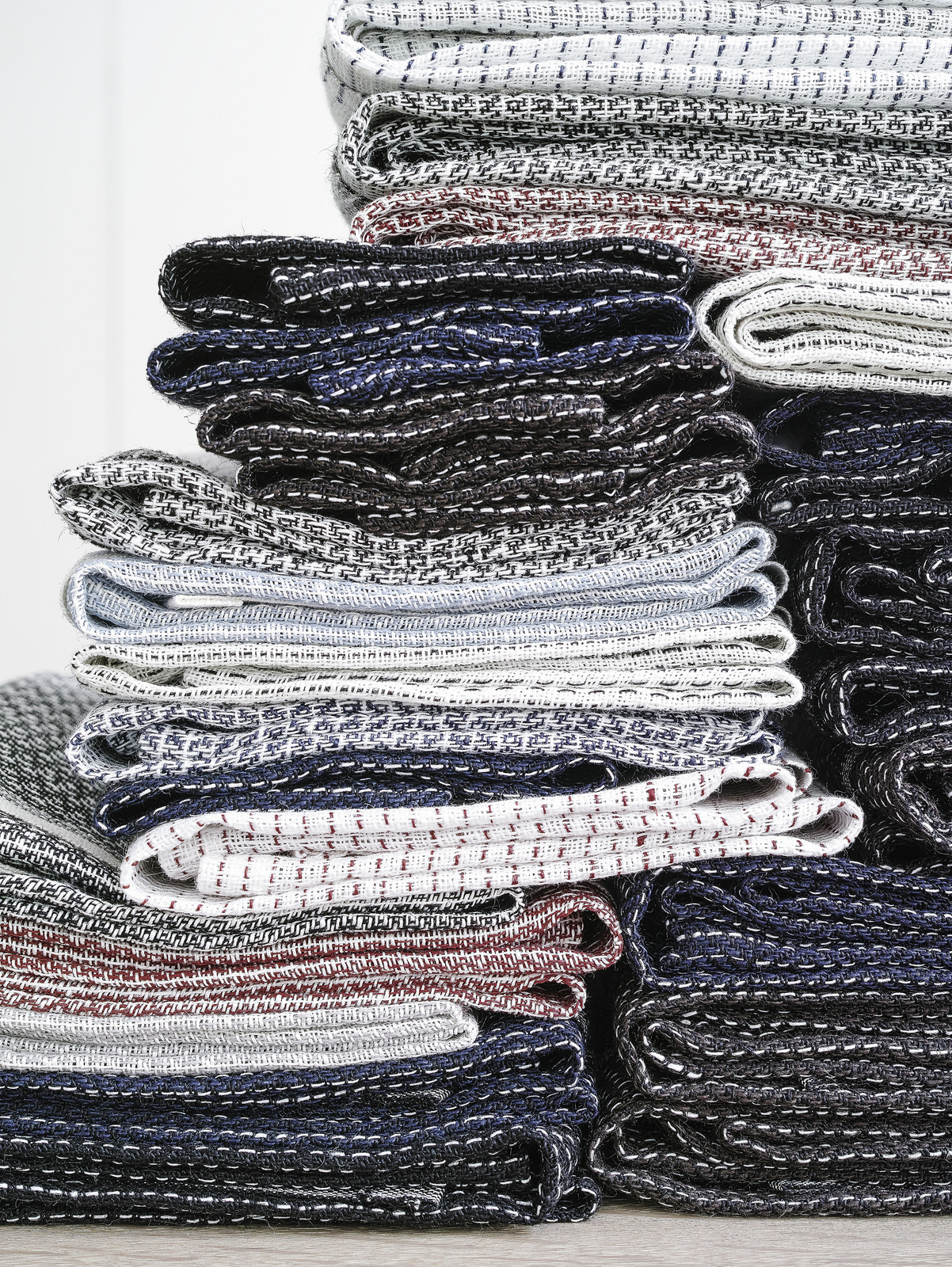 An exclusive Club Masters of Linen member consisting of only 28.
TEXTILE No. collaborates with skilled craftsmen in Europe who machine weave high quality textiles in natural linen under sustainable conditions.
Carlander took her first weaving lessons from Jacqueline de la Baume Dürrbach, who collaborated with Picasso on tapestries. This experience had an immediate impact on how Carlander's work would and continues to evolve.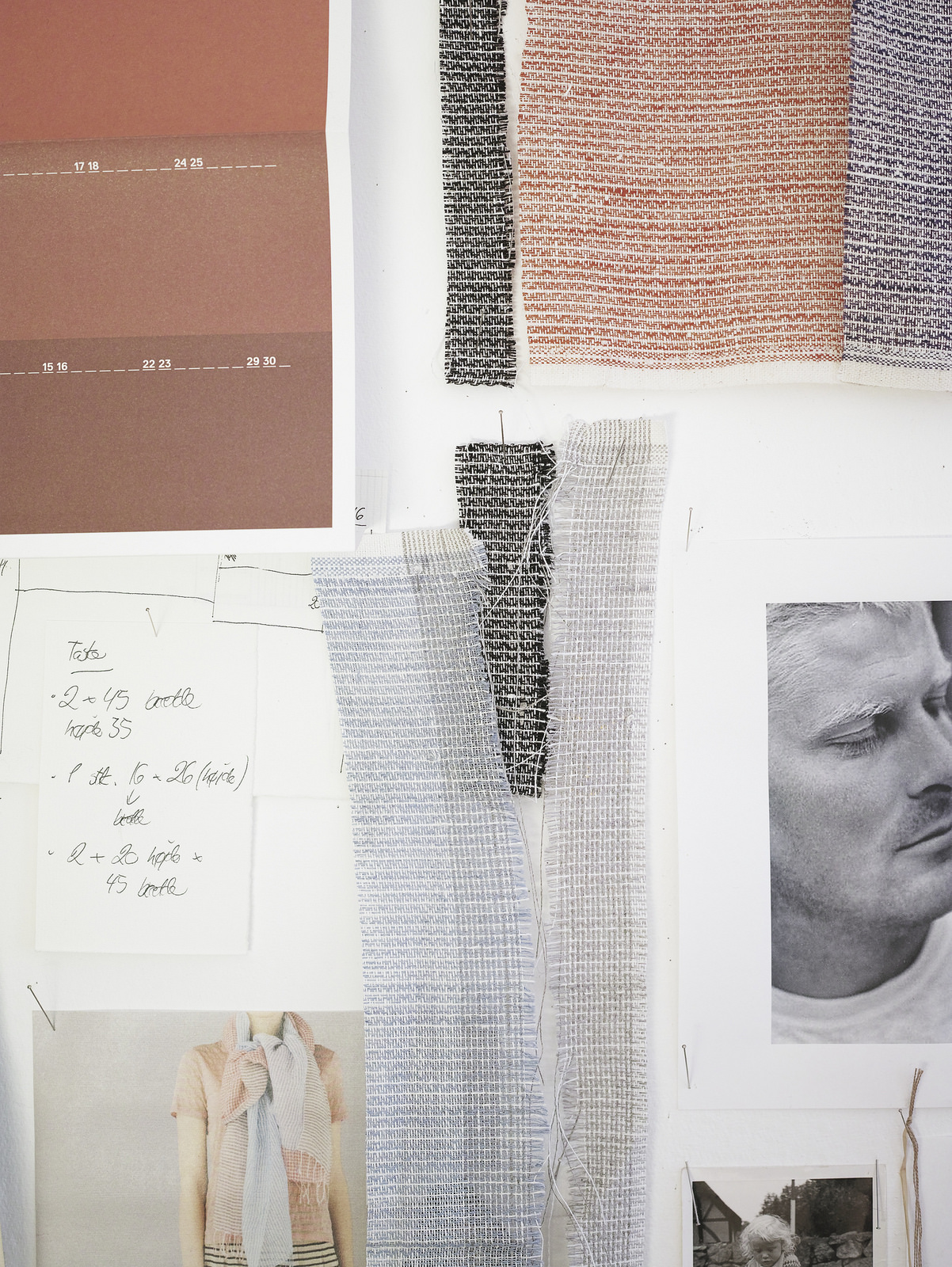 Club Masters of Linen membership guarantees high standards, authenticity and 100% European traceability.
In March 2016, TEXTILE No. became a certified member of Masters of Linen —an exclusive club, headquartered in Paris, consisting of 28 textile companies, spinners, weavers and knitters, who guarantee 100% European traceability in their textiles, from plant to yarn to fabric. For the spinning mills, this implies a guarantee that they use at least 98% scutched linen fibre grown in Europe and dew-retted on the ground in the growing area.
TEXTILE No. meets requirements of industrial and commercial laundry. In the designer's own words...
"From 2016, my weaving will be based excusively on linen from a certified Masters of Linen spinning mill in Italy. The mill was founded in 1873 and is one of the oldest in Europe. The yarn is spun of scutched linen fibres grown in the north-west of France, since flax from this area is generally recognised as being of exceptional quality. They also dye my yarns using a special technique that can be laundered at up to 60 degrees Celsius, and which meets the requirements for industrial laundry, for example when my textiles are used in restaurants."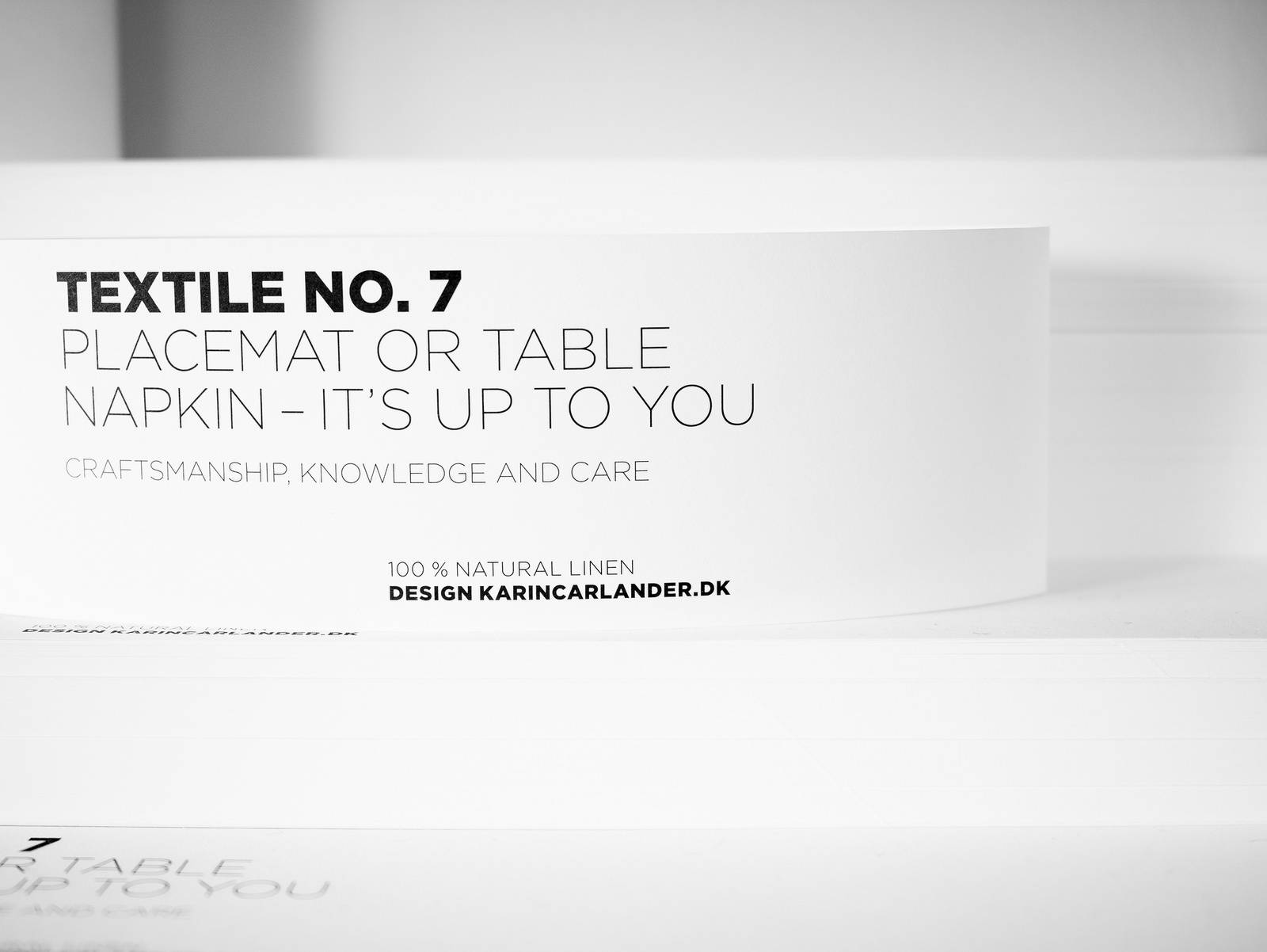 It's completely up to you. MA! wants to hear how you decide to use your TEXTILE No.
TEXTILE No. 0 Pot Holder, hand crocheted ø app 21 cm in 100% natural linen.
TEXTILE No. 2 Table Runner 50 x 150 cm in 100% natural linen.
TEXTILE No. 3 Chef's Linen 50 x 100 cm in 100% natural linen.
TEXTILE No. 4 Tea Towel 50 x 75 cm in 100% natural linen.
TEXTILE No. 5 Towel 70 x 110 cm in 100% natural linen.
TEXTILE No. 6 Bath Towel or Tablecloth 150 x 100 cm in 100% natural linen.
TEXTILE No. 7 Placemat, Table Napkin or Food Wrapping 50 x 40 cm in 100% natural linen.
TEXTILE No. 8 Placemat 48 x 38 cm in 100% organic cotton GOTS.
TEXTILE No. 9 Table Napkin or Dish Cloth 50 x 25 cm in 100% natural linen.
TEXTILE No. 10 Square Towel 50 x 50 cm in 100% natural linen.
TEXTILE No. is sold in selected shops worldwide.
In Denmark; Louisiana Museum of Modern Art, Designmuseum Denmark, Arken, Stilleben, Dora, DANSKMADEFORROOMS, Normann Copenhagen, TripTrap by Skagerak, Kitub, Karen Blixen Museum, Moesgaard Museum, 1+1 Textil and Tante Groen. In Germany; MONOQI and Stephan & Reichel. In USA; Kaufmann Mercantile NY and SHED CA. In Japan; Spiral Market, Tokyo. In Switzerland; raum49. In France; RueHerold Paris. In Italy; Shoppable, Milano. In New Zealand; The Lund Shelf and in Sweden; Rooth & Stone Production.
Advertisement