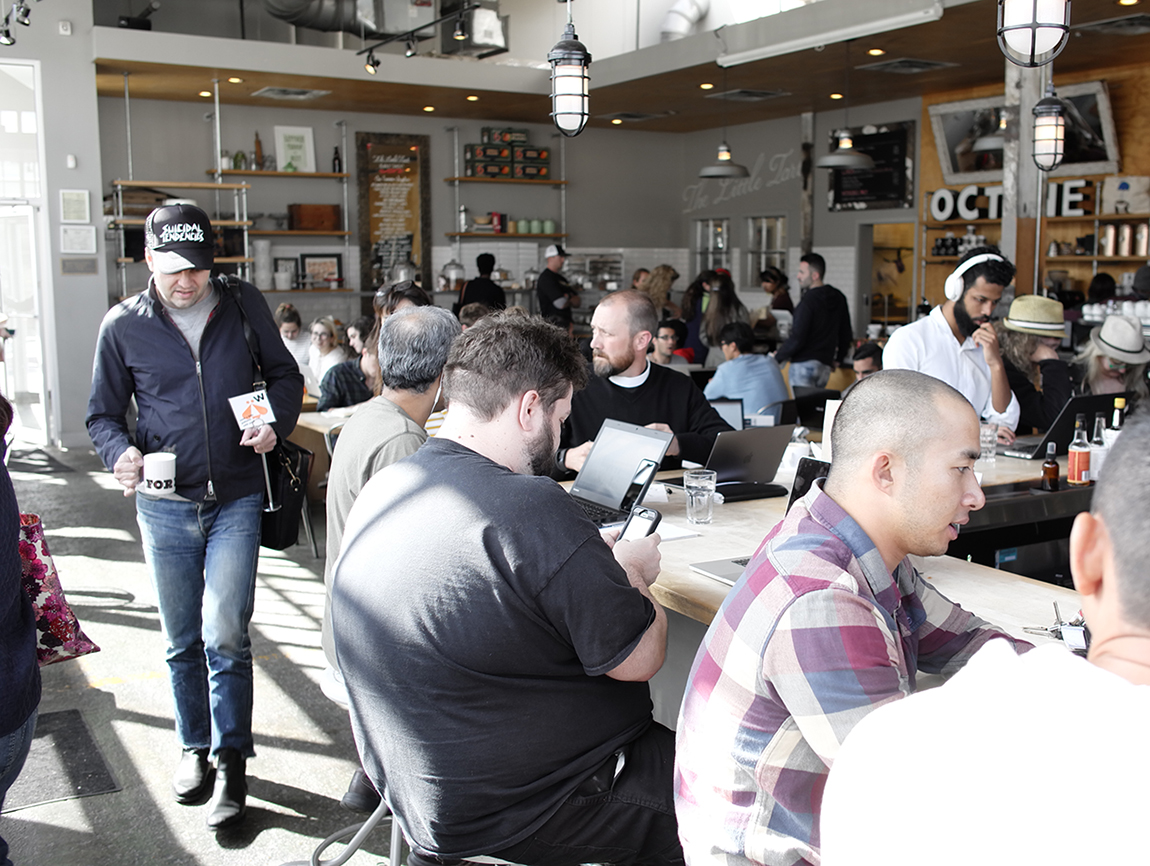 Kjartansson —Creativity is chaos to order
This year, MA! commissioned acclaimed graphic designer Stefán Kjartansson to design a retrospective installation of his work
Born and raised in Iceland, Stefán Kjartansson got his BA from Iceland Arts in 1993. After illustrating children's books and comics, he expanded his range to graphic design, art direction and digital design.
As the internet was finding him in Reykjavík, an opportunity in Atlanta, a city he knew little of, presented itself. By 1995 Kjartansson had joined the fledgling CNN.com as creative director.
After the birth of his son Thor in 2000, Stefán co-founded the digital agency Armchair, and has directed projects for a wide range of local clients like MA! and Octane Coffee, to international corporate giants such as PVH Corp, parent company of Calvin Klein and other apparel brands, and Coca-Cola. Amid his commercial successes, Stefán continues designing typefaces as a creative outlet. His output is voluminous, and includes Reykjavik, Armchair Modern with PSY/OPS, Black Sabbath, and Cumulus and Foam.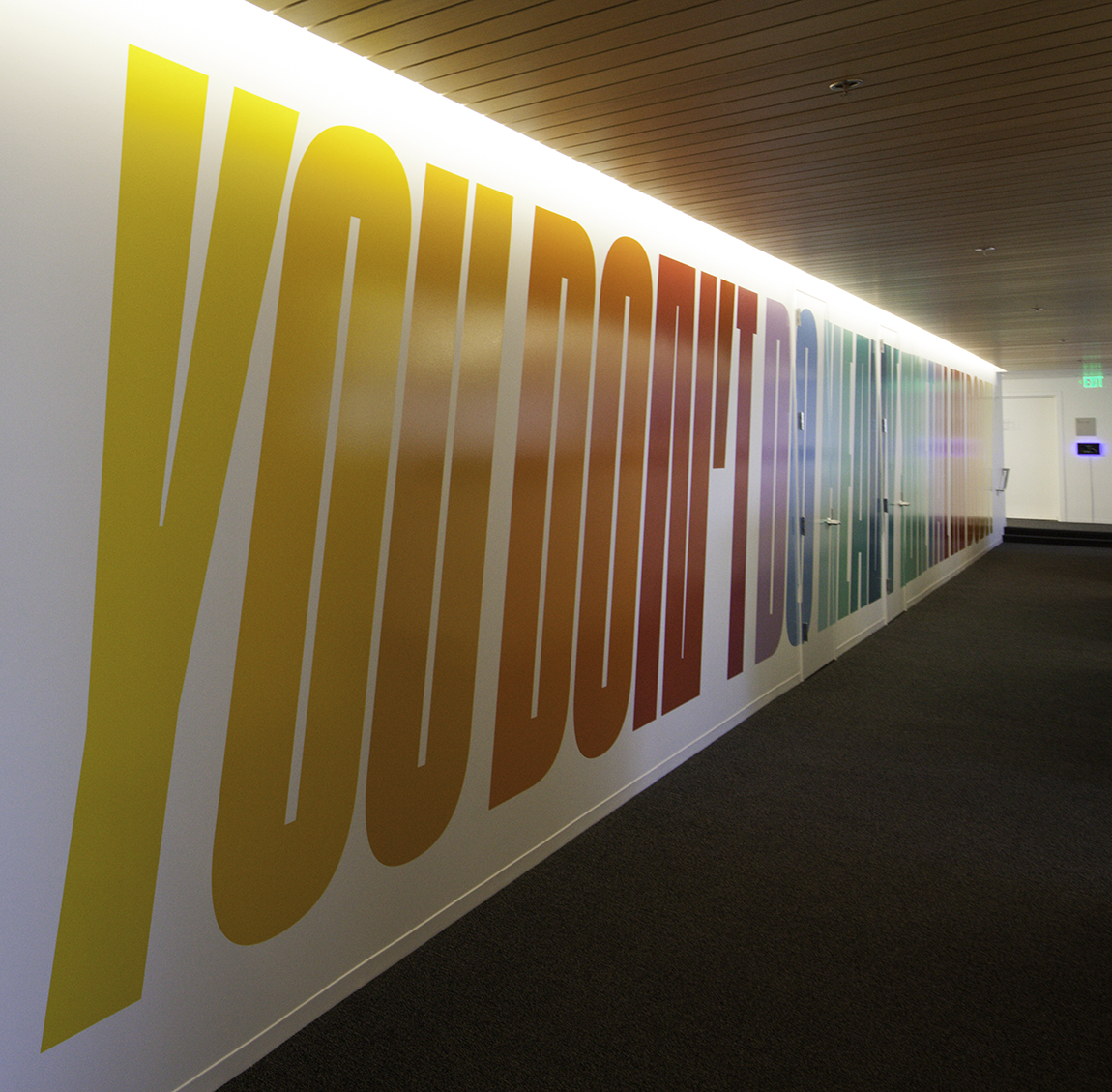 His latest typeface, a MA! favorite, is Cinderblock, released with YouWorkForThem. Kjartansson used Cinderblock in a commissioned art project at Dolby Laboratories HQ in San Francisco and the typeface has been used on the cover of the NY Times T-Magazine.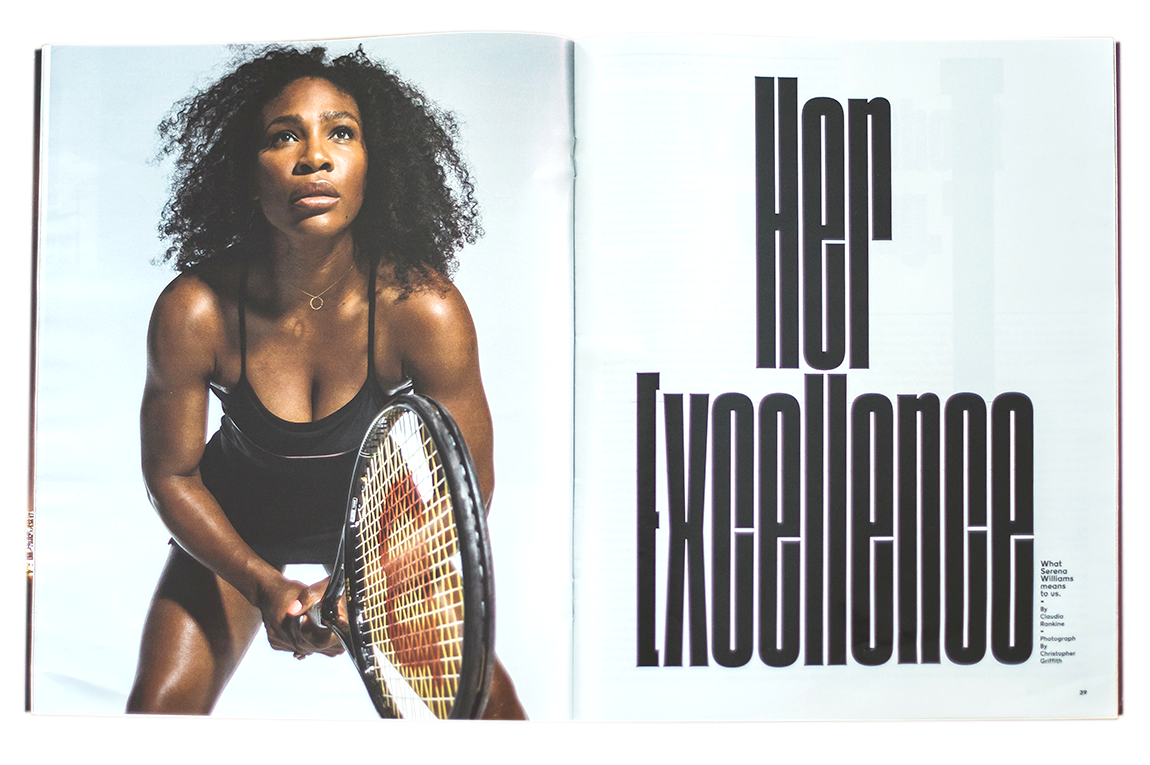 This year, MA! commissioned Kjartansson to design a retrospective installation of his work as part of the MIDExpo (MA! International Design Expo) located at ADAC . In advance of MA! Design is Human Atlanta, MA!'s Bernard McCoy and Stefán visited Atlanta's Elevator Factory. The two met in one of the minimally designed conference spaces—isolated, but in the perfect environment for the tasks ahead. Stefán opened up to MA! about his career path as one of Atlanta's most notable graphic designers, and how much hard work it really takes to maintain his status as a creative maverick and trailblazer.
MA: Let's begin with you as a young graphic designer. You were recruited as creative director to help a newly launched CNN Interactive grow and expand, then you moved on to start Armchair.
If you talk about the Atlanta, a lot has evolved and changed in the city's graphic design scene. I see a lot more talent in Atlanta now. Beyond things like the Beltline, Ponce City Market, I think the restaurant scene has been a catalyst for a change. There's excitement in the air these days. The level of craft in these restaurants has propelled some really interesting graphic design experimentation. I see new designers come up who are sending ripples around the country. Alvin Diec with his playful approach. Sid Mashburn is with his attention to craft and smart philosophy. Farbod Kokabi with his experimental Geographic North label. This is important, because they are designers working outside of the corporate structure and making things that attract curiosity from people outside of our little big city.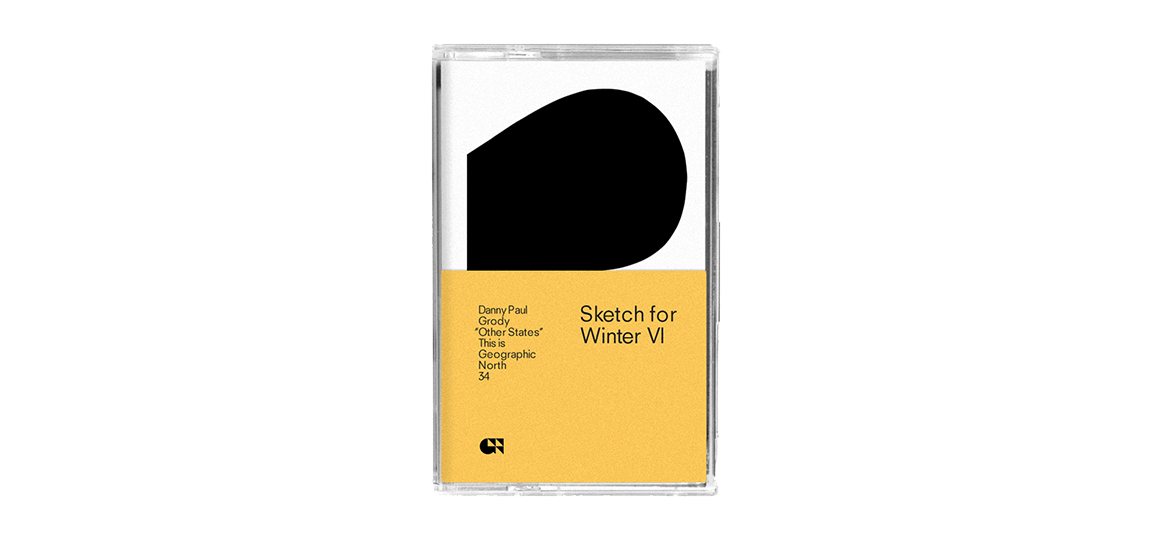 Is this intentional to be free, or has it to do with starting out, being young and trying to establish a career in design?
Design is typically a collaboration between a designer and a client. A designer is kind of a bespoke tailor—selecting quality materials, and creating something tailored perfectly, that feels authentic to the person. As a designer you are working for someone else's agenda, so it is really important to pair up with someone who can enable great design. In my case, MA! has been the perfect enabler. It allows me reach the heights of what I can do and drives me to create the uncompromising work. As you know, Bernard, with MA! we compromise over content and other things, but the vision is shared pretty well. So for a designer it is important and you are only as good as your client. That's Atlanta. We've made progress. But just returning from a trip to London and meeting up with you there it was quite a bit of a shock to return to Atlanta.
Wow. What do you mean?
Just when I think that Atlanta is getting closer to becoming that global city that we all want it to be, then I go and visit New York, London, even Iceland, and witness design as a part of everyday culture in these cities—from the time you enter the airport. You and I have discussed this before. When the choice concerns aesthetics—creating international recognizable projects—quick profit or kitsch has historically won out in Atlanta.
When you think of graphic design as a career or profession, would one fare better finding his/her own way or design language, and creating demand for your uniqueness or way and the client seeks that specific style or way that is uniquely yours? Say, versus a way with design that is easily compromised just to have work where the designer essentially does whatever he/she is told by the client?
A big yes. And a great question. I highly encourage ambitious young designers to go out on their own and "slum it" for a little bit. You'll have more autonomy to discover and develop your own voice. Atlanta needs strong points of view. Some of my favorite designers have done just that. Peter Saville, who designed record sleeves for Factory Records—New Order, Joy Division, Suede, started out exactly that way and was able to develop a very mature aesthetic that he became recognized for. Then there are people like Hitchcock, Quentin Tarantino—auteurs who have their own voice or 'handcraft'. Those are the kind of minds I follow and am interested in. The opposite of that is, and especially if you are a graduating student, where you go work for an in-house corporate design environment, working for a big service type agencies. What happens is that you can end up 'pushing pixels'—where color, typefaces, voice, everything already has been decided and documented into a Style Guide by someone else. Of course, some corporations can be very creative, and you can spend after-hours to hone your personal voice. At my company I seek designers who can balance making the client enjoy the process while bringing a strong voice and passion to the table.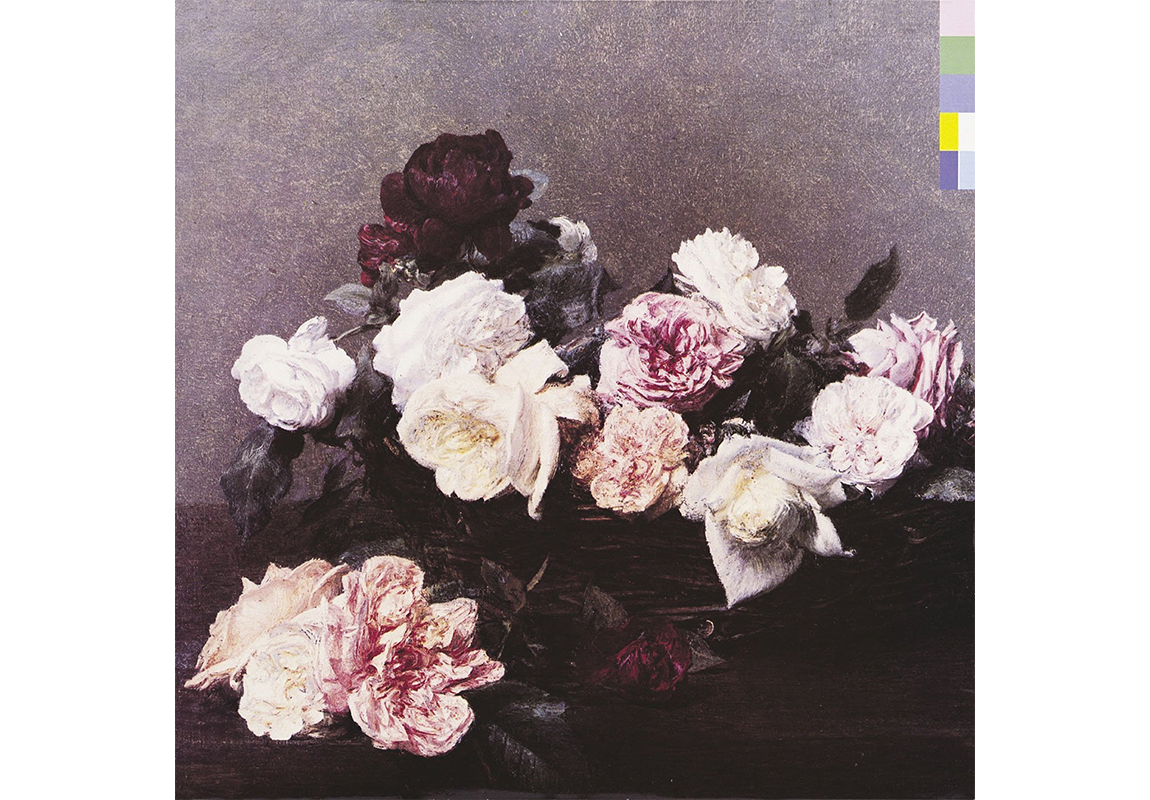 You have managed to hold on tightly to your ability to remain creative with Armchair, and we see it in the work.
Because I'm stubborn…
Talk about that.
I was a rebellious kid—just ask my parents—I still am. If I have an idea, a vision for something, I will try my absolute best to get people on board to share and help me improve that vision. I do believe in everything having a strong vision, and it does not matter whether or not I come up with it, my teammates or the client brings it. If there is no vision you are contributing to the "design landfill". If you have a vision and know your direction, there always has to be a leader, someone aiming for the stars. My hidden agenda is to always create something that, no matter the client, if there is a way to add a certain twist that will make a difference, if I can give it something unique it becomes a vehicle for creating lasting work. I like…let me put it this way: you bring your own passion, and that passion almost always finds its way to benefit the client is some way. I try to bring that passion and excitement.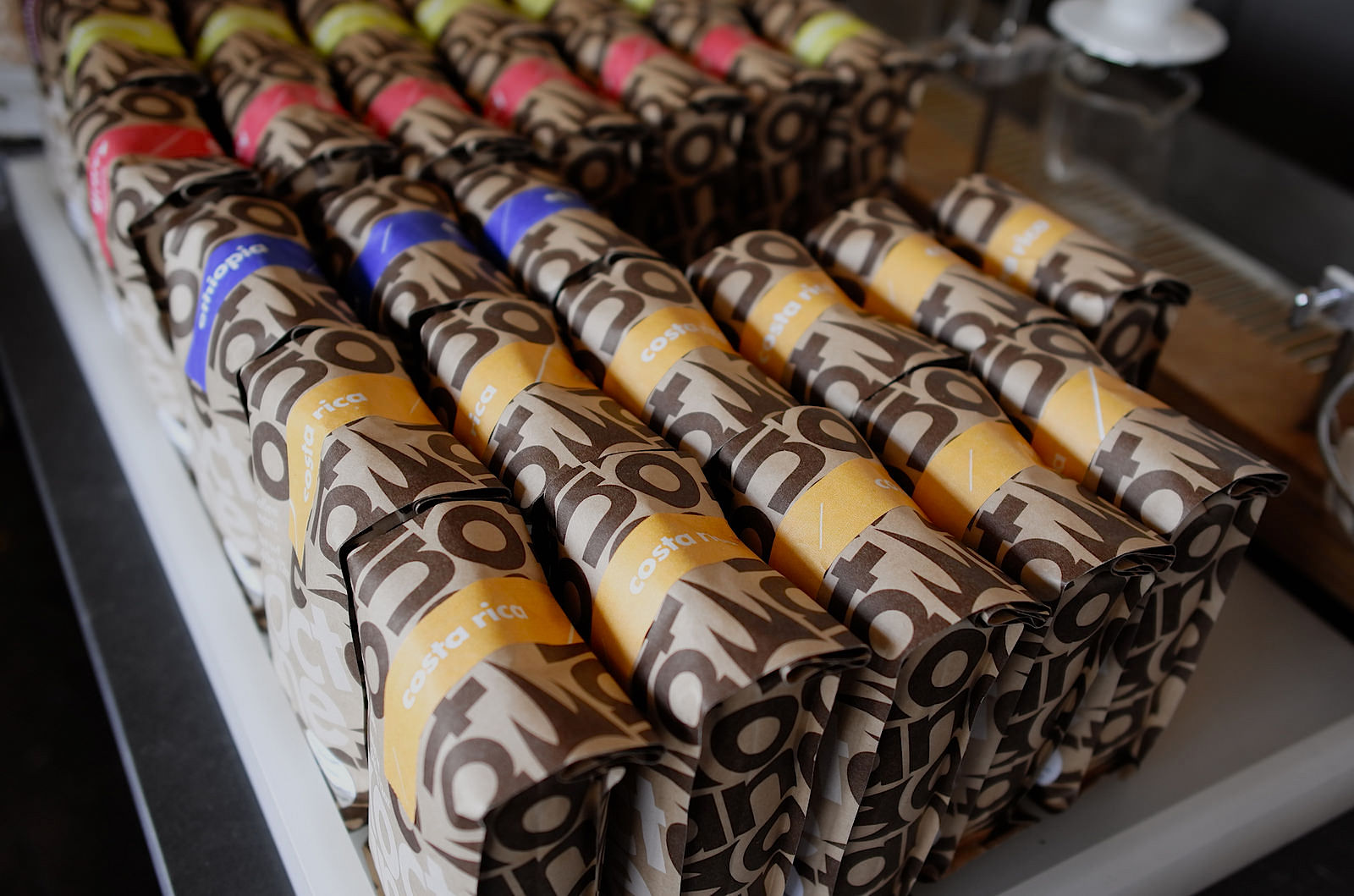 In essence, what you are doing is creating a kind of creative freedom for the client because the outcome benefits the client in the form of brand extension, brand longevity, and unique opportunities to communicate and promote the brand. Because you do have this rebellious nature it ultimately frees up ideas to the client's benefit.
That's a good way to look at it. Coca-Cola has a really smart formula in its brand guidelines that allows for innovation and experimentation in its branding without compromising its timeless core assets. With Coke, there is flexibility and some freedom for talented designers to enter into the framework. For example, Bruce Mau is one such creative thinker that has been invited to look at the brand from a new perspective. We've worked on helping flesh out his vision for a more evolutionary approach to corporate brand guidelines. Coca-Cola allows this form of experimentation to reinvigorate the brand while keeping its legendary heritage. I think this is a great model for innovation for any company. We've had clients bring lawyers to a kick-off meeting, making any meaningful creative dialogue challenging. Needless to say, creativity does not thrive in that type environment.
Explain.
The creative process works in a very specific way. It's essentially two-fold. Call it chaos and order. It starts with brainstorming ideas—anything goes. Then you move on to the rational phase, where we bring in a larger group for a litmus test. This is where the lawyer would be a great help, but not in the chaos stage.
Let's discuss some specific projects you have been involved in? These are projects that are personal to me, and are both Armchair and your independent work. And I do acknowledge that all your work, be it Armchair or independent, carries your unique language or creative stamp. Designing typefaces —why do you design typefaces?
Many designers, and architects, at least the creative ones, are artists at heart. As kids we started being creative—we write, sing, dance, draw. And this aptitude lends to a career in design. Then, as I said before, you need an outlet. Also, when we get older, we get pulled into management situations. So, my outlet, or way of tapping into pure creativity, is, tends to be, typefaces. Designing typefaces for me is a great way to control my trajectory, a common thread. Anyone should have something that brings them back to who they truly are, because in modern society you don't always get to.
On the subject of typefaces, Cinderblock is your latest design. The design world is seeing it pop up in unexpected places, including a Serena Williams feature in the New York Times magazine, and more recently in a Dropbox campaign. How surprised are you Cinderblock has done so well and is being recognized internationally?
Creating something is almost like having a kid. You are creating something that has your DNA, releasing it out in the world for the first time. You are incredibly proud if he makes friends, finds his calling, gets good grades, or even just is passionate about something. So when I see a typeface of mine in the wild, I have the same sentiment of a proud parent—it's what makes it all worth it.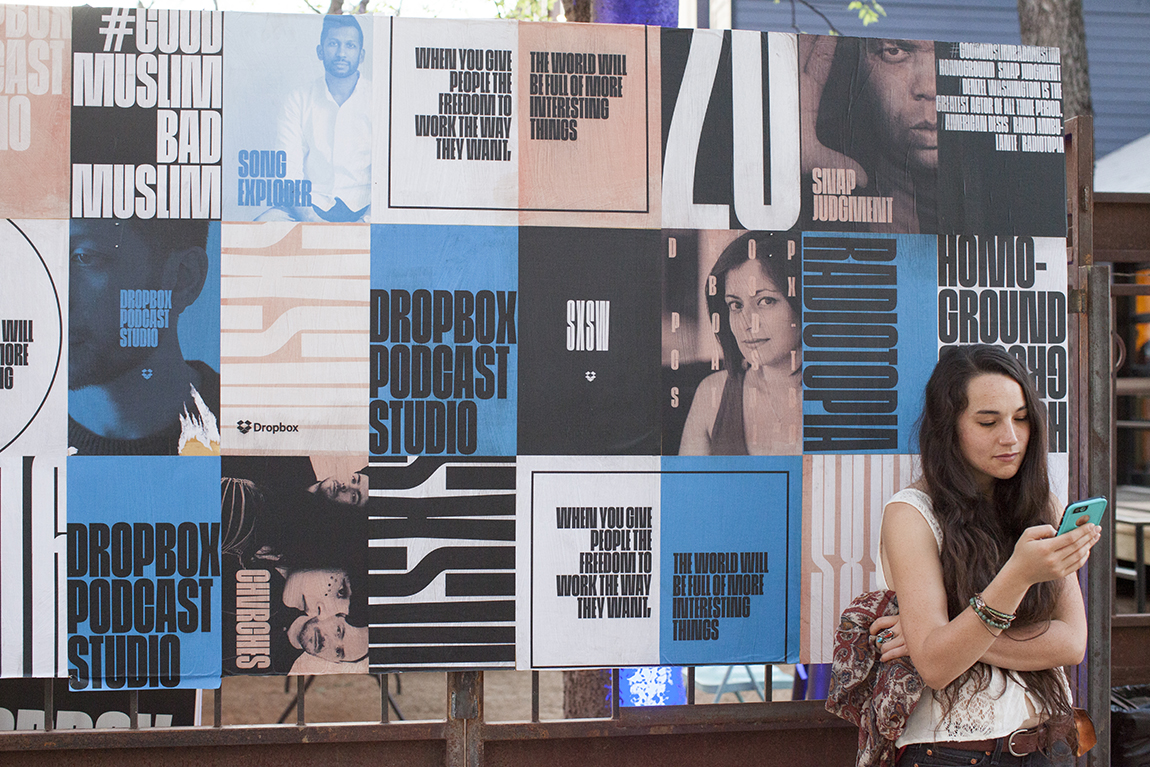 Tell me about another high profile project that has the Atlanta design community excited—the MOCA GA (Museum of Contemporary Art Georgia) rebranding. Creativity-wise, the client, and how pleased are you with the result?
MOCA GA initially approached Armchair to redesign its website. Once we met, I made a great connection with Annette Cone-Skelton, the museum's president, CEO and director —whereas we kind of looked at each other we both knew that the existing logo had to go. I wanted to build an exciting brand system that the website would be structured around.
This goes back to what you described earlier, making a lasting impact.
Branding needs maintenance, and something created 15 years ago, starts showing wear and tear. Designing a website is not just a framework, it is not a UX or even architecture challenge, it's something more than that. A website needs to have a soul—a memorable first impression, clearly organized and with beautiful content. Everything I do is from a human to human communication. See, a website is not just a bucket for dumping content. And again, having a great client is the most important piece for a great outcome.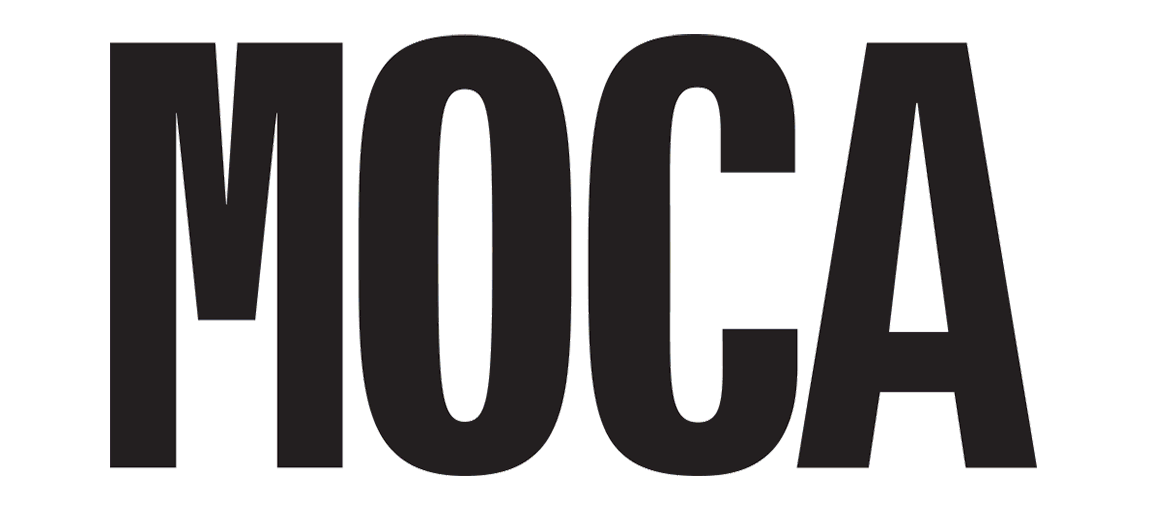 Both are excellent examples of how you have managed to hold on to your creative freedom while working through Armchair and in your personal projects like designing typefaces. Graphic design as a career and that of commerce, being in business —how do you navigate the two spectrums in the business environment? There are those, students, young designers, who do not understand that design is a business.
Great question,…great question Bernard.
How do you make the connection or transition that you can earn a living, use design as a tool for problem-solving, yet earn an income to sustain yourself, the business?
That is incredibly important. Most schools don't prepare you for the reality of winning over and then working with a client. School teaches theory, often promoting the idea of complete creative freedom. Then you graduate and are tossed out in the real world where things are quite different. Coming out of school, I was far from prepared to meet with somebody having a completely different agenda. I did not understand why clients were not motivated about aesthetics nor how to explain the theory to them. I grew to understand my role as graphic designer is to give personality to products or brands so consumers can fall in love with them. It's been a process of trial and error, but this is how I've been able to earn a living as a graphic designer.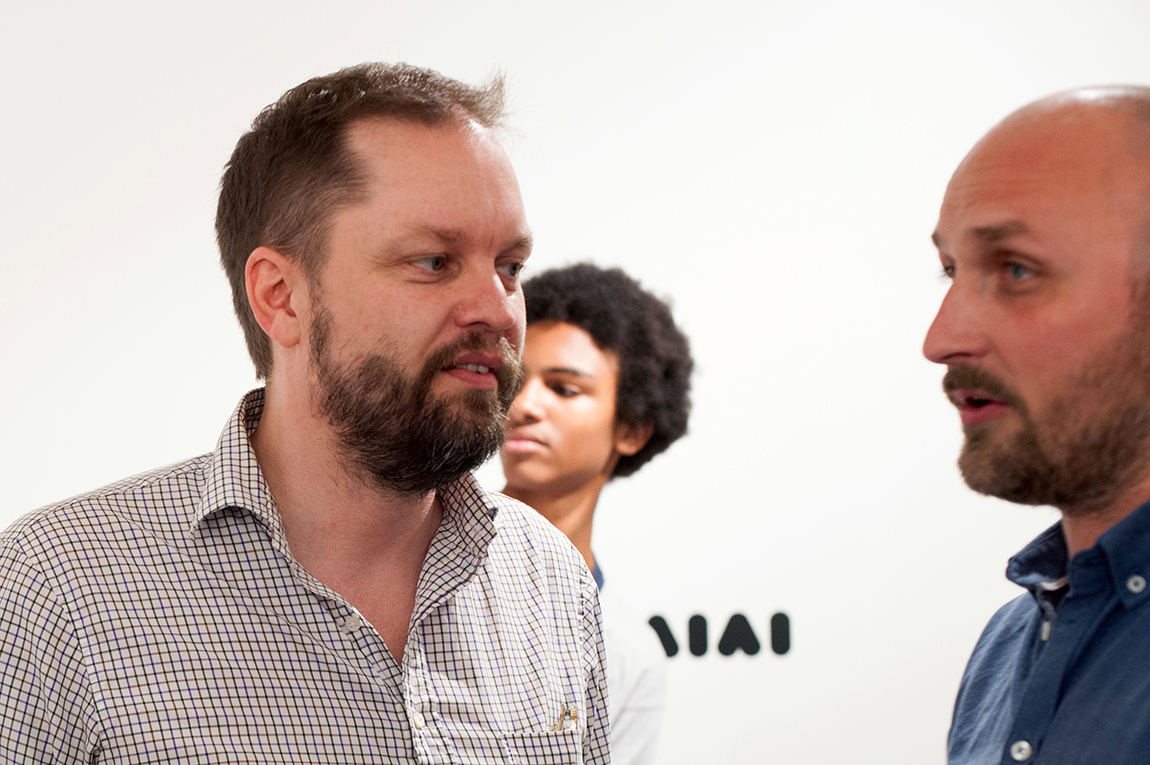 I can't even begin to wrap up this interview without going into a specific topic directly tied to my personal relationship with you as a close friend. This topic also has insight to you as designer because you have always referenced this to me —the topic of music. Explain Thelonious Monk and your relationship to his genius and musical mastery? In your house you have books on Monk, what is that all about?
Ahh, don't you love him?
I see a musician that is uniquely talented and deep in his originality and mastery of his craft —without even trying, it just is. But what Monk also speaks to in all walks of life is this notion of creating demand by being original, true to yourself, and having a way that others seek out, has value, and is desirable —all strong attributes in design.
I don't even know where to start. Monk is deep and is timeless because he has this ability to be out of touch, yet so relevant at the same time. And technically, how Monk approaches his music, I can relate to. He writes these beautifully crafted melodies executed in a non-beautiful, off-key way, creating spontaneity. Beauty is fleeting—I love contrast, I love tension, and the fact that beauty can be delivered in an eccentric and imperfect way highlights the beauty to me. That's the genius of Monk.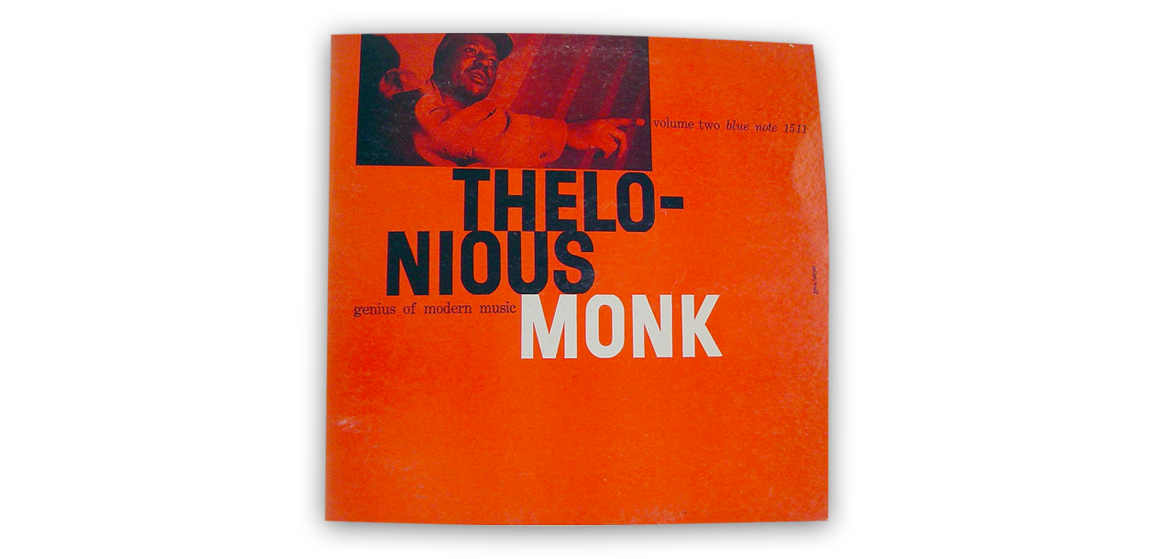 You know I've watched you over the years reference Monk and it becomes obvious there is some kind of connection beyond music. Does Monk's work inform you as a designer?
I think that we all have similar processes—a musician, an architect, a designer, a lawyer. Name it. There are some of the same basic principles, basic processes, the same skeleton. We have a force or process which is discovery. I can get inspired by totally unrelated disciplines, and once I start to see a connection it becomes very exciting to me. Monk was unpredictable. He didn't even give a shit what anyone thought—he was completely in touch with himself and his instrument. I admired that quality. If you ever watch Monk's live performances what you witness is electrifying. If you don't have passion, you have nothing . You will go nowhere. Passion is the fuel for talent.
Thanks for an amazing talk Mr. Stefán.
Retrospective:
Wed. June 8 - 5:30pm - 7:30 pm (Open to Trade)
Thurs, June 9 - 1pm -4pm, and 5:30 pm - 7:30 pm (Open to Trade)
Friday, June 10, 6pm - 11pm (Open to Trade and Public)
Tickets are available here. $10 online or at the door, or free entry with purchase of MA! Architecture Tour ALL LOCATIONS ticket. Please bring printed ticket for entry.
Advertisement