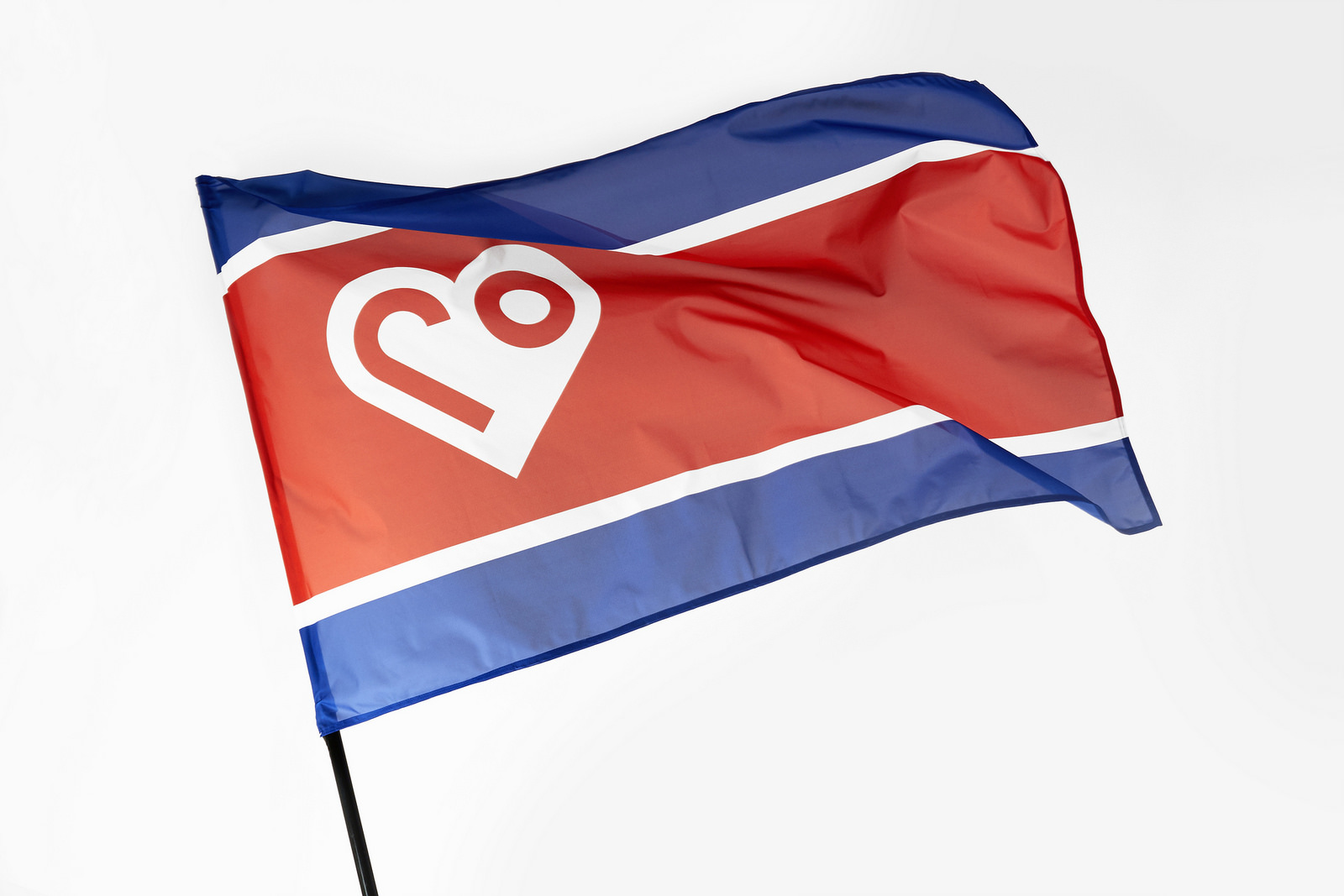 Snask's heartwarming letter to N. Korea
Snask, the kick-ass Stockholm-based design and creative agency, offers the Democratic People's Republic of Korea, aka North Korea, some love and advice in the form of an open letter.
When Icon magazine invited Snask to rethink the branding of any organisation in 2016, the Stockholm-based design agency chose North Korea. Led by art director Asta Ostrovskafa, the team created a whimsical indentity package including a heart-shaped logo, business cards, currency, and even colourful uniform buttons for the land of Kim Jung-un to adopt freely. Snask imposed just one bombshell condition — Before using these designs, North Korea must demonstrate that it's a true democracy, not a dictatorship.
"We chose North Korea rather than Apple or Coca-Cola, which we find extremely boring compared to rebranding a country, a celebrity, a sin, a saint, etc.," said Snask's cofounder Fredrik Öst in an interview with MA!'s Bernard McCoy.
The gifted designs, complete with downloadable zip files, serve as friendly provocations from interested onlookers (Öst was born in South Korea). "When it comes to your country, nothing would make us happier than if you decided to become a democracy," says the agency in an open letter published on love-is-korea.com, the website created for its mock client. "After all, the proven benefits are huge," the letter continues, "but of course this is not up to us to decide. It's only you who can [make] this decision to change."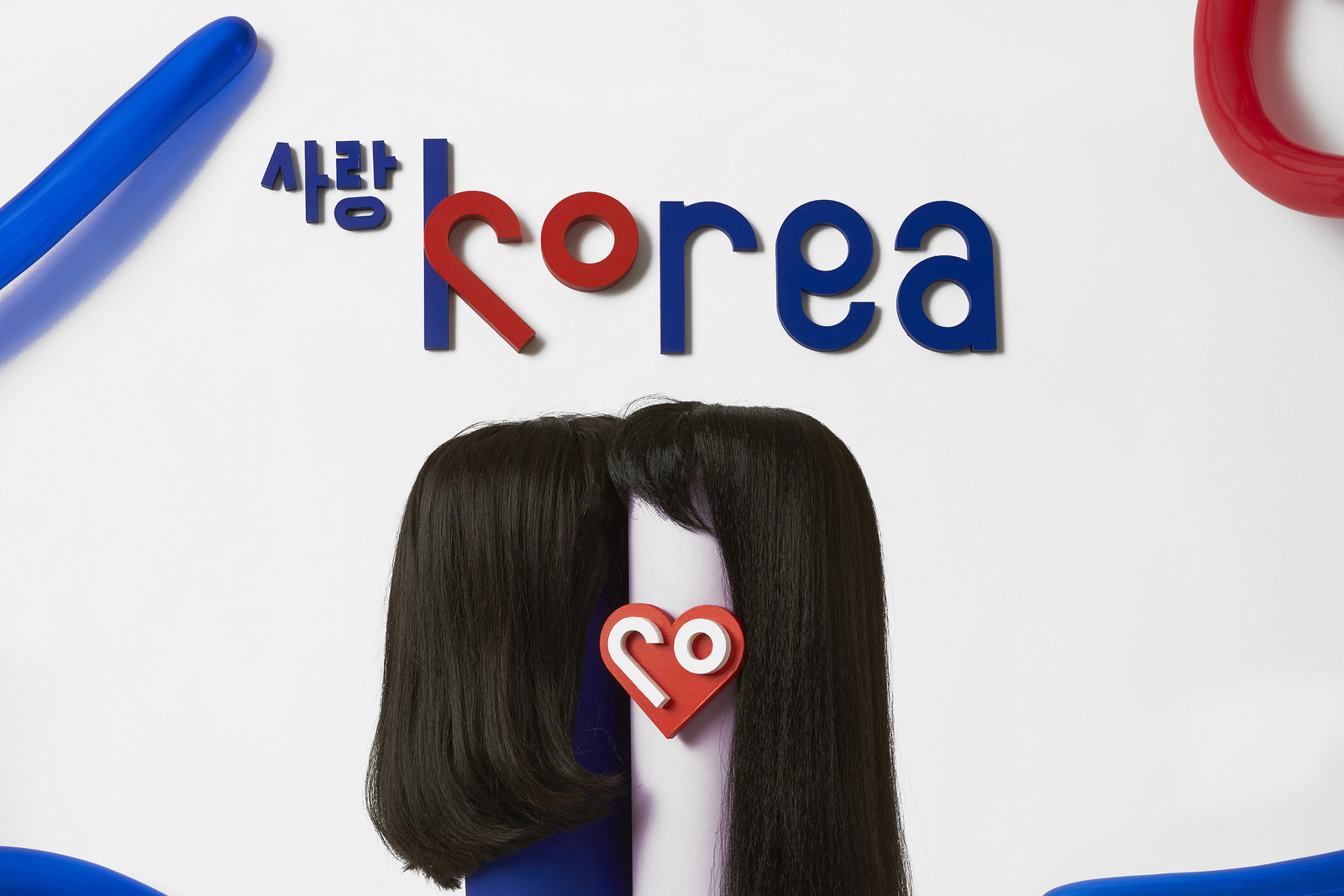 The new brand, named Love Korea, "communicates happiness, optimism, and of course love," Snask's letter explains.
It remains to be seen whether North Korean officials will fly a heart-covered flag, paint red polka dots on their jets, and generally warm to the foreign design firm's invitation to "share your world with everybody else in a giving and positive manner."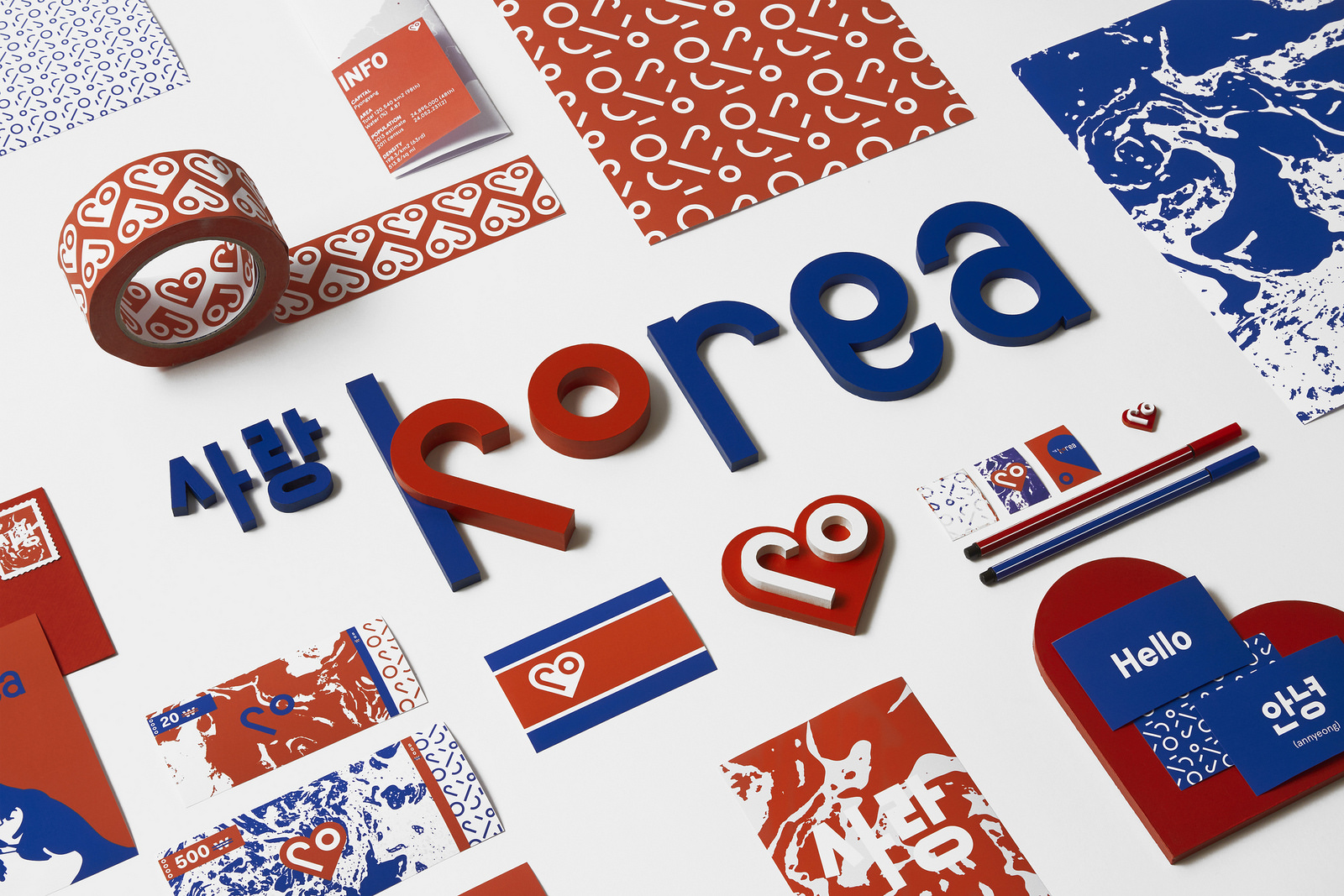 Dear North ... sorry, Democratic People's Republic of Korea,
This is an open letter from a Swedish creative agency called Snask. For a long time, we've witnessed a world that is increasingly full of anger and hate, a tendency that we see as the greatest enemy to a bright future. When it comes to your country, nothing would make us happier than if you decided to become a democracy. After all, the proven benefits are huge.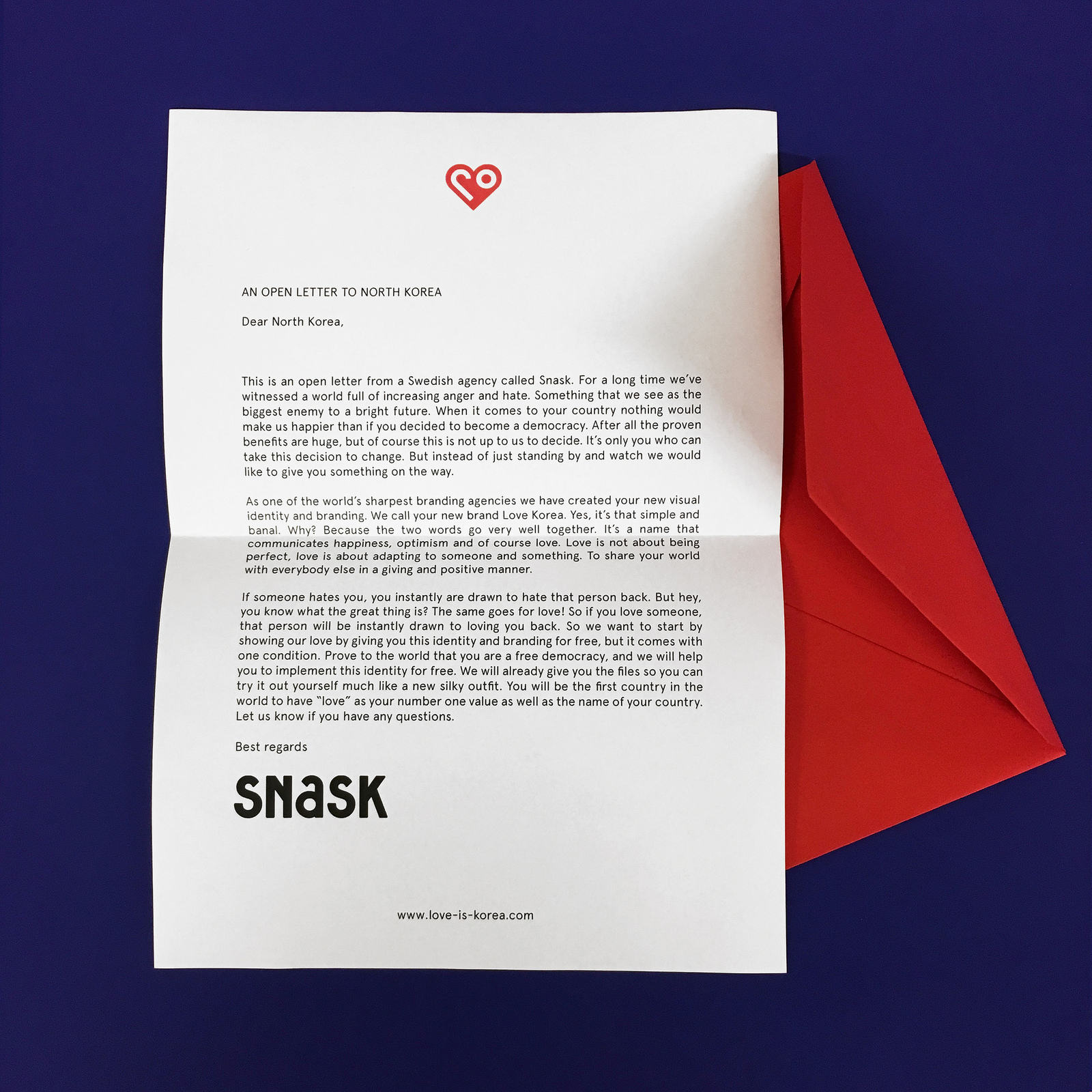 But of course this is not up to us – it's only you who can take a decision to change. However, instead of just standing by and watching, we would like to give you something to help you along. As one of the world's sharpest branding agencies, we have created a new visual identity and branding for you. We call this brand 'Love Korea'. Yes, it's that simple and banal.
Why? Because the two words go very well together. It's a name that communicates happiness, optimism and of course love. Love is not about being perfect – love is about adapting to someone and something; it is about sharing your world with everybody else in a giving and positive manner. If someone hates you, you're instantly drawn to hate that person back. But hey, you know what the great thing is? The same goes for love! So, if you love someone, that person will be instantly drawn to loving you back.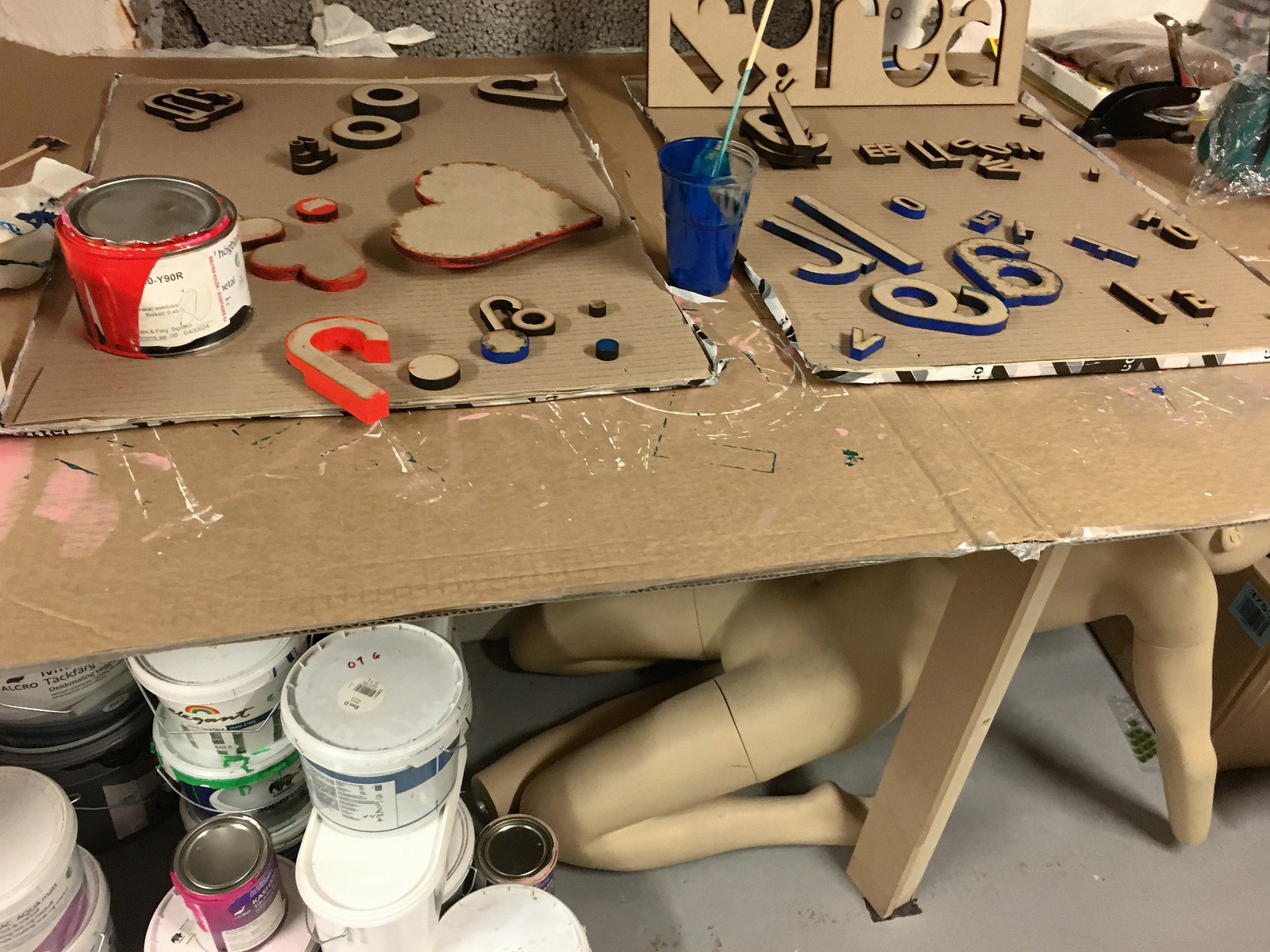 As a result, we want to start showing our love by giving you this identity and branding for free, but it comes with one condition: prove to the world that you are a free democracy. What is more, we will give you the files straight away, so you can try the brand out yourself, just like a new, silky outfit. You'll be the first country in the world to have 'love' as your number one value as well as your country's name. Let us know if you have any questions.
Best regards,
SNASK



MA! Exclusive —Bernard McCoy Q&A with Fredrik Öst, Snask Founder & Creative Director
MA!: Fredrik, what does the world 'snask' mean?
FÖ: It's an old Swedish word meaning candy, filth and gossip. All in one short but sweet word. It's also the three big needs of life from being a child doing anything for candy, progressing around teenage years wanting filth up until your old days when gossip about your children, neighbours and Pete's new cat is all you care about.

MA!: Why did you decide SNASK the name of your agency?
FÖ: We studied in the U.K. and did our internships in NY and London. So our initial idea was to start up in one of those two cities. We always wanted a short name that people would remember. So Snask seemed perfect in that no one would know the meaning so we could replace words like Love, Jesus, Fuck etc with Snask. Like: Snask Off, I snask you, Bambi on Snask, Sweet mother of Snask etc. In the end we decided to go back to Sweden where everyone knows what it means.
MA!: Why is it so important for SNASK to make and do things, including writing books, having your own bar and beer, renting clubs to rock out —the list goes on?
FÖ: Well, Snask is our vehicle of fun rather than a work we go to in order to live in our spare time. So we do what we think is fun at the moment. If we want a bar we build one. If we want to write a book we write one. If we want to start a record label we do it and so on. No one else can tell us what to do.
MA!: How did the North Korea project come to be?
FÖ: We always had it as our dream project due to the branding challenges they would face the day they would become a free democracy. Then when ICON magazine invited us to be part of their monthly RETHINK part of their magazine where an agency rebrands an existing brand, we chose North Korea rather than Apple or Coca Cola which we find extremely boring compared to rebranding a country, a celebrity, a sin, a saint etc. So we took the opportunity to do a full rebrand more than just a page in a magazine.

MA!: Explain the concept 'Make Enemies & Gain Fans'?
FÖ: Well, it's basically our view of branding. Today most brands are afraid and extremely bland and tedious. We believe that brands need to have opinions and stand up for them. That will result in a few enemies but also real and dedicated fans. That goes for persons as well. We think no one should be afraid to say what he or she thinks or feels. We can't be best friends with everyone. Winston Churchill once said: "You have enemies? Good, that means you stood up for something, sometime in your life".
MA!: According to SNASK, what is the future in branding and identity design.
FÖ: Exactly what we said previously. That brands takes a stand for something and let people know. Beyoncé was an activist in the Super Bowl break. That means any brand can have opinions.
SNASK on Provocative Branding
Snask is the romantic and internationally renowned creative agency that makes kick ass branding, design & film. Snask challenges the industry by doing things differently. Snask worships unconventional ideas, charming smiles and real emotions. We see the old conservative world as extremely tedious and as our biggest enemy. SNASK OFF!
At Design Indaba, Snask's creative director Fredrik Öst was driven onto the 2016 Conference stage as the agency's band VAG made their introductions through signature guitar riffs and drum beats. The Swedish agency used their 35 minutes to remind the audience to push the boundaries of creativity while kicking down doors and breaking all the rules.
snask.com
love-is-korea.com
Advertisement