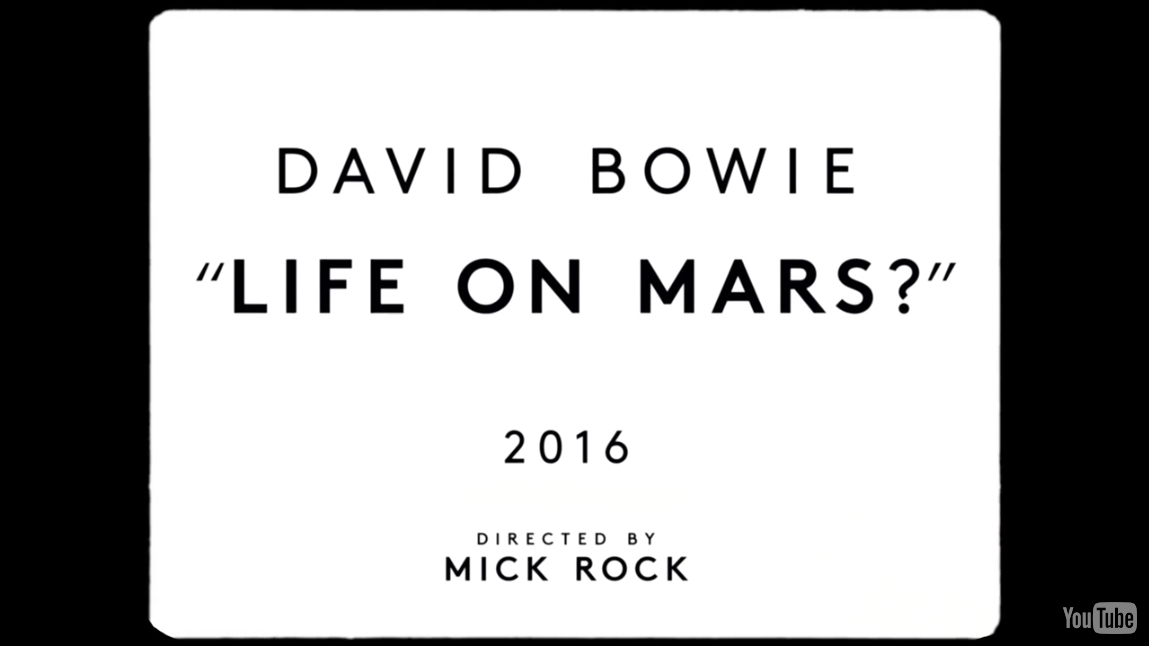 Mick Rock
Life On Mars Remixed
For 2016, acclaimed Director Mick Rock has revisited David Bowie's 1973 iconic video Life On Mars.
According to Rock, Bowie loved the process making videos —always positively enthusiastic and took direction really well.
First released in 1973, Rock's work in Life on Mars has stood the test of time and considered a master piece, being inducted into New York's Museum of Modern Art.
"When I came across the very last bit after the music stopped, I thought it was a little gift, so I made it into an epilogue."
—Mick Rock for The Guardian
Advertisement