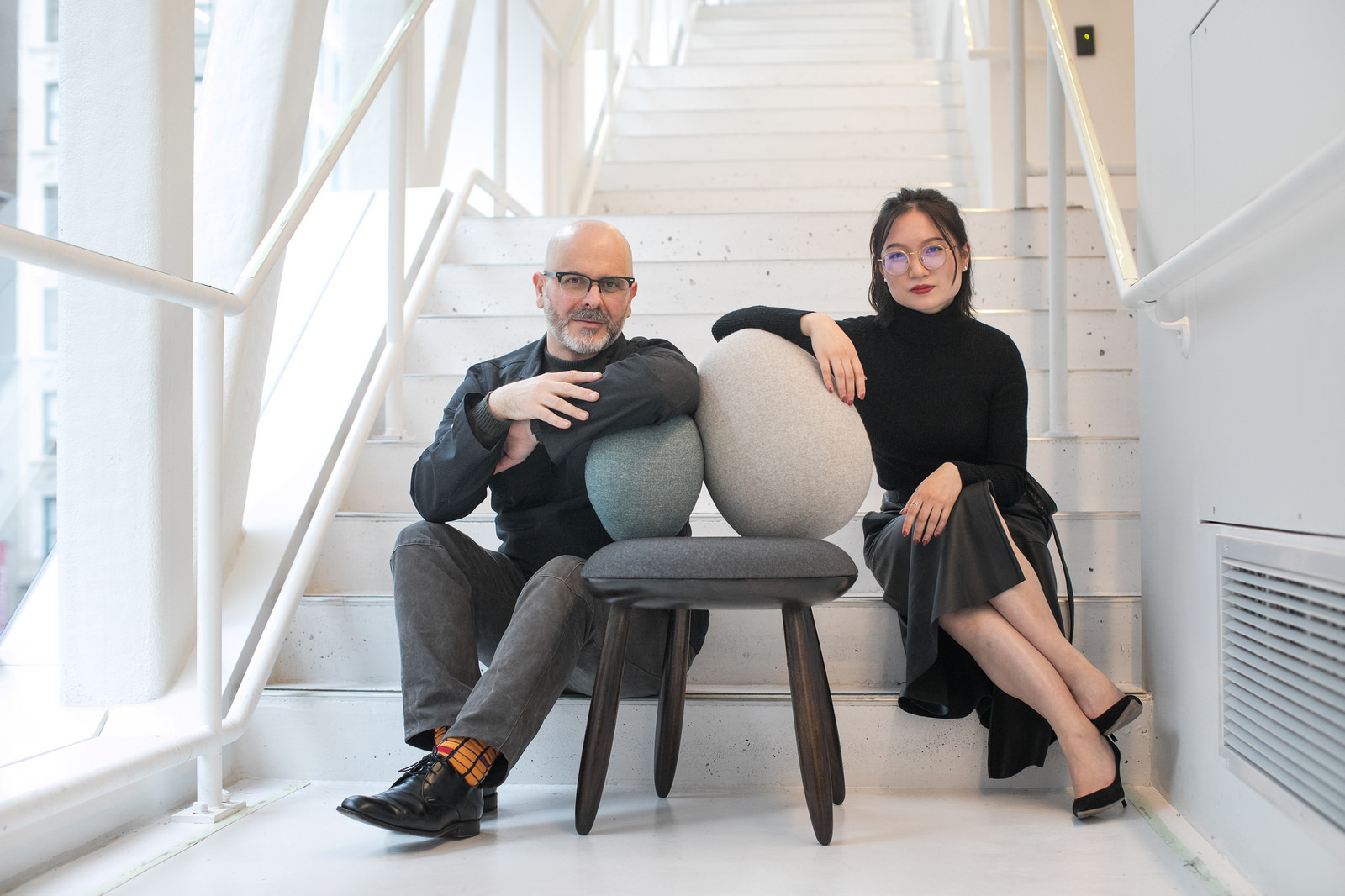 Exhibit. Roche Bobois Design Award with Parsons
As part of the 2018 Atlanta Design Festival, Roche Bobois will showcase three winning designs from 'SEATING for EATING' —the Roche Bobois Design Award partnership with Parsons.
Roche Bobois, a world leader in furniture design and distribution, in a major partnership with The New School's Parsons School of Design will reinvigorate "the cultural and historical rituals of resting, gathering, and nourishing the body."
SEATING for EATING — 2017 Roche Bobois Design Award
Roche Bobois Atlanta
30 May 2018
6:00 pm–8:00 pm
333 Buckhead Avenue
Atlanta, GA 30305
Driven by the theme "Seating for Eating," the partnership give students in Parsons' MFA Industrial Design and BFA Product Design programs that opportunity to collaborate with Roche Bobois to design and prototype functional, full-scale seating devices with the ultimate goal of having them manufactured and brought to market.
"Students worked in teams of two to design and prototype appropriately scaled models and prototypes of highly forward thinking innovative designs which leverage technology as well as explore cross cultural meaning and desirability," according to Daniel Michalik, Director of BFA Product Design and Assistant Professor of Product and Industrial Design at Parsons School of Constructed Environments.
Undergraduate and graduate sections of the class created a total of 16 project proposals. Roche Bobois then picks a winning design to present at its annual design review for consideration for production.
Throughout the design process, Roche Bobois representatives provided additional support in the form of showroom visits, critique reviews, as well as providing input on feasibility, market appropriateness, and overall project visions.
SEATING FOR EATING encompasses three parameters: research the essence of the Roche Bobois brand, including its rich history and current evolutions; consider the environmental and health impact of design materials; and engage advanced prototyping and material technology at the Making Center, including multi-axis milling, multi-material 3D printing, automated weaving and 3D automated knitting.
roche-bobois.com

Advertisement