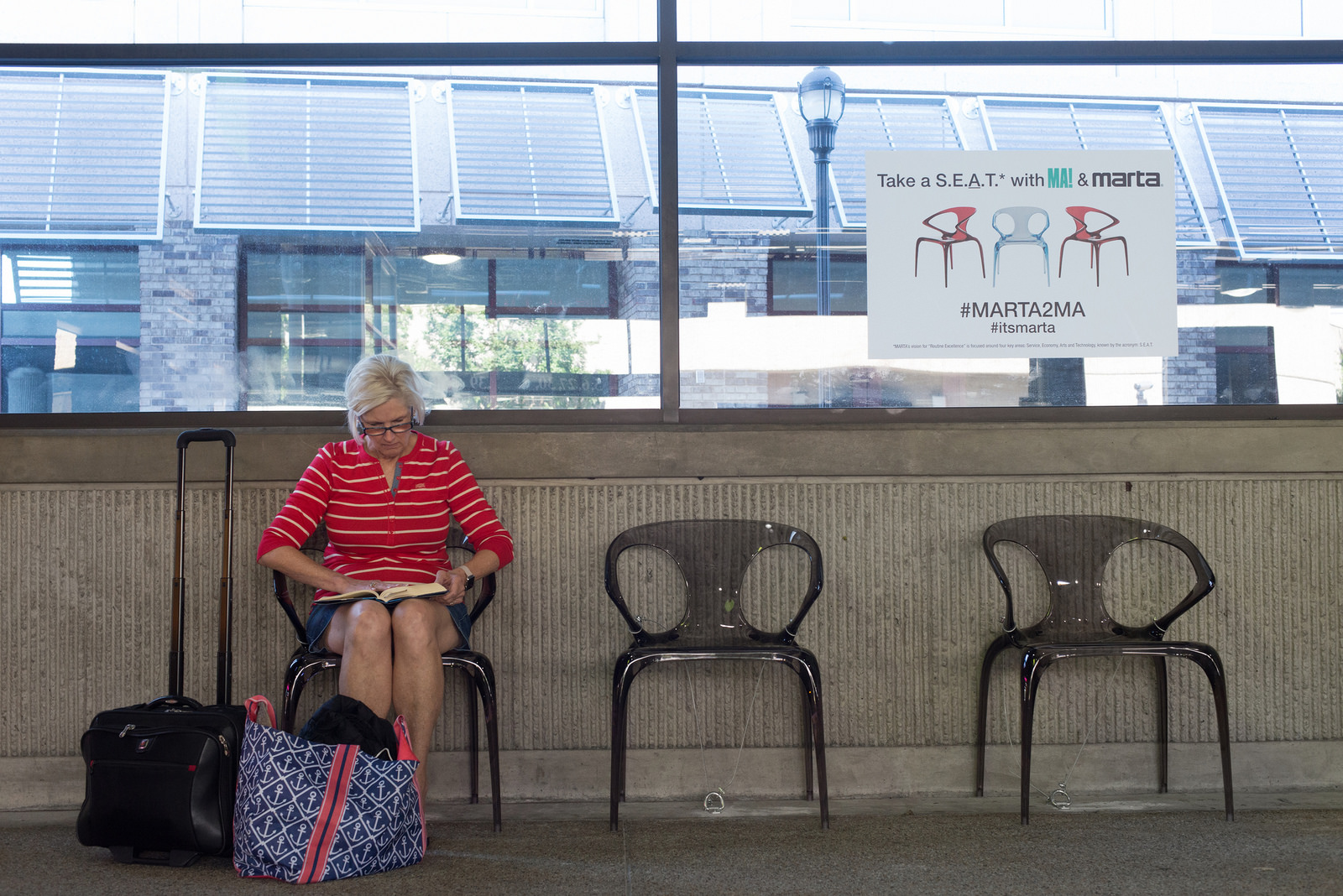 Transport & Design. MARTA, Roche Bobois and MA!
The marriage of transportation and design are an integral part of contemporary life and culture whereas the best ideas dictates how successful cities will enrich the lives of its population. The union is also a celebration of collaboration.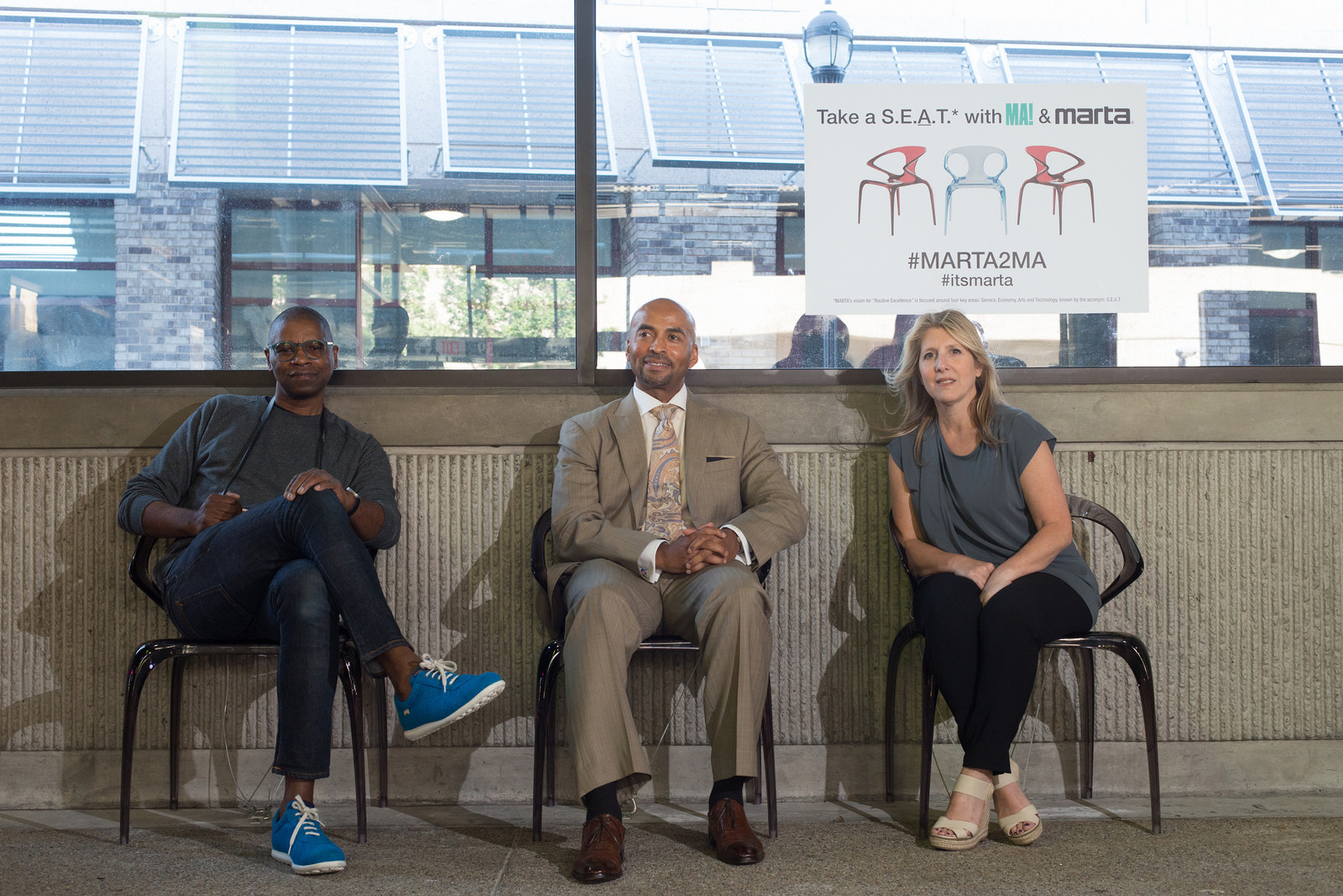 MARTA's ties to MA! began in 2015 as part of the MA! Talks panel discussion on transportation with representatives from MARTA, the Beltline, and Atlanta Hartsfied-Jackson International Airport, moderated by METROPOLIS magazine editor-in-chief Susan S. Szenasy.
"For 2016, we wanted to add on and continue to collaborate with MARTA, sharing our passion for bringing creative knowledge from a wide range of disciplines into the fabric of Atlanta's infrastructure and grow public awareness," said MA! founder Bernard McCoy. "More importantly, through #MARTA2MA, commuters can appreciate how MARTA invests in design to improve and innovate in areas of its operations where design matters."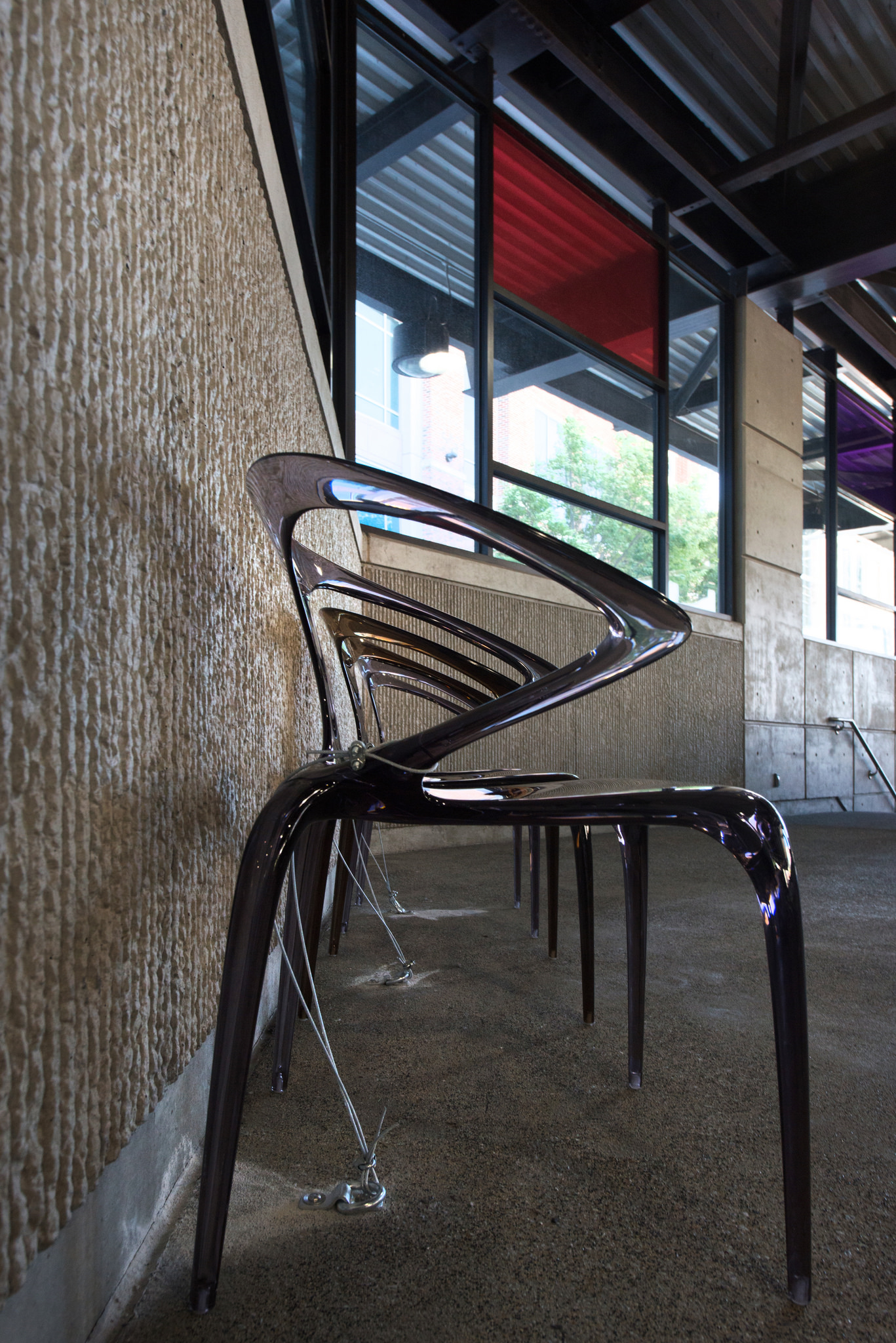 In collaborating with Roche Bobois Atlanta, MARTA installed several of the French brand's classic Ava chairs for use as station seating in the Lindbergh and Five Points stations —encouraging public interaction and bringing a welcomed element of the unexpected to its riders' daily commute routine.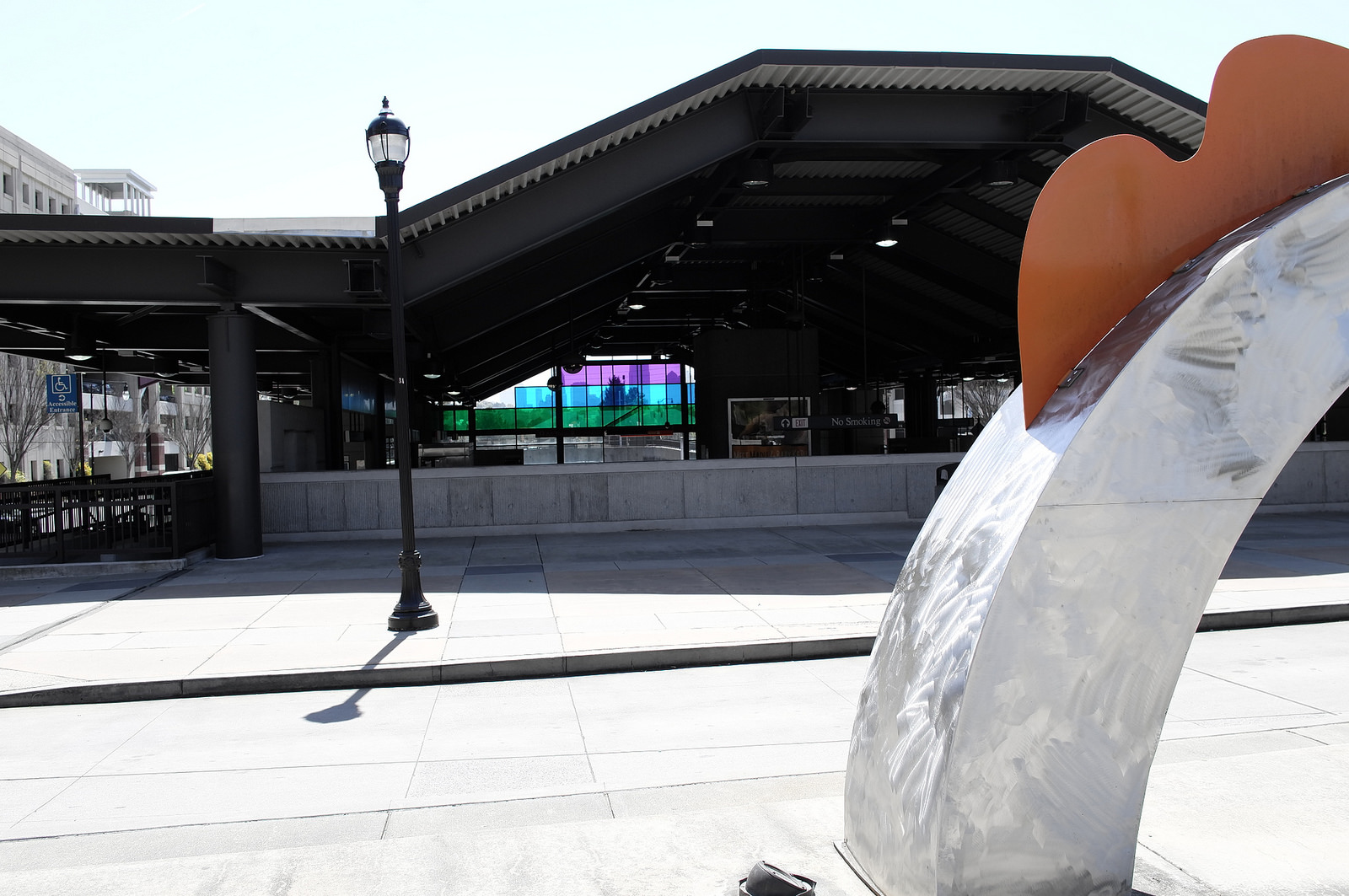 Over 75,000 daily riders alone use Lindbergh and Five Points stations.
Several Design Is Human Atlanta event locations were MARTA accessible including MA! Talks at Ponce City Market and Switchyards, and CEU Classes and the MA! International Design Expo at the Atlanta Design Arts Center (ADAC). MA! believes good design should be accessible to everyone, and encourages participants to step out of their cars and use MARTA, bike or walk to attend MA! events.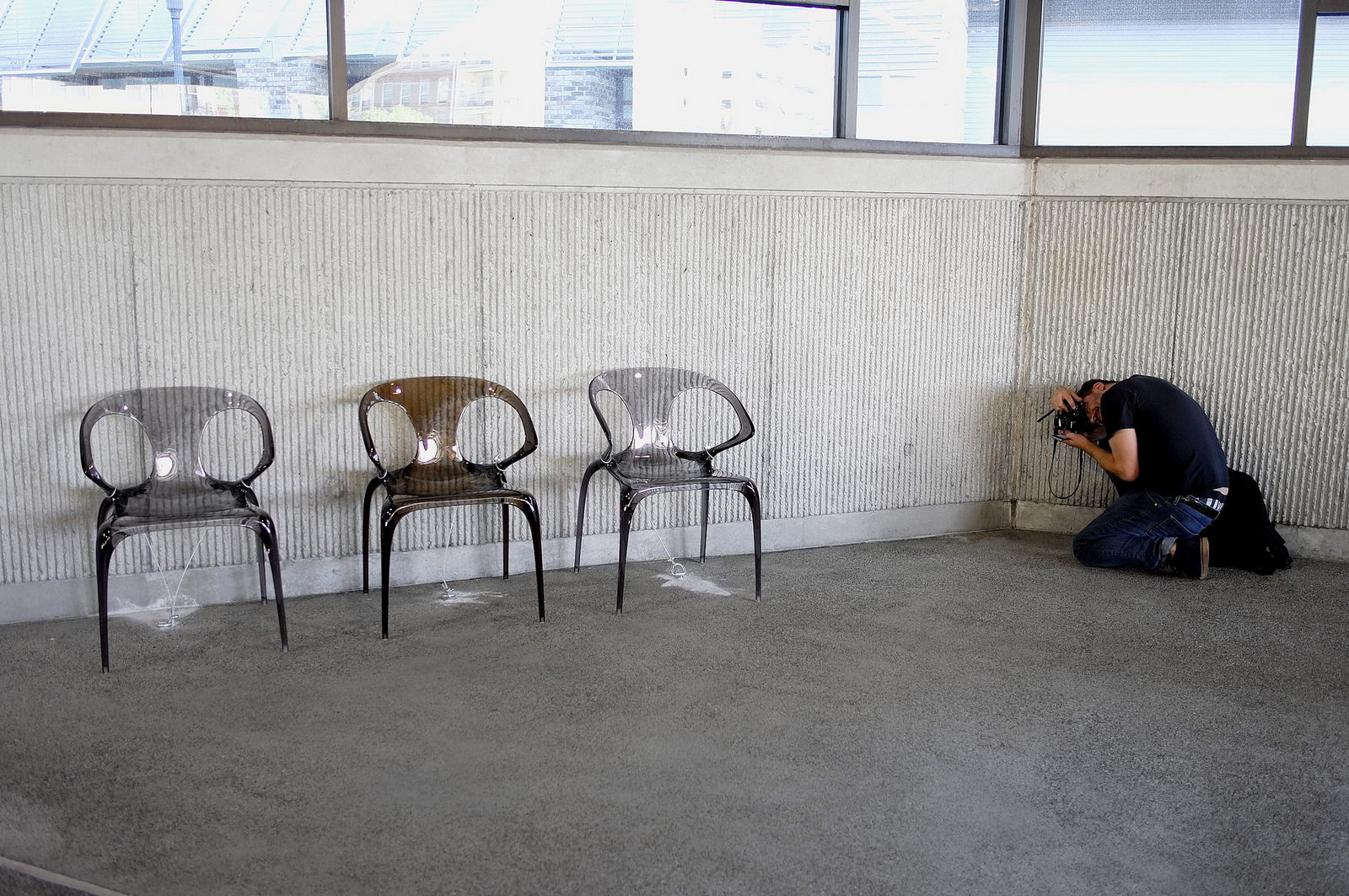 To participate in the #MARTA2MA campaign, transit riders were encouraged to take a photo while sitting in the Ava chair, then share it on social media with the tag #MARTA2MA.
During MA! Design is Human, participating riders were chosen at random to receive a MA!/MARTA gift bag, including tickets to the MA! Architecture Tour and International Design Expo.
About MARTA
MARTA is an integral part of the community, the economy and the transportation system in the region, providing a meaningful mobility choice and attractive alternative to the automobile for all residents and visitors to the area.
About AVA by Roche Bobois

Design: Song Wen Zhong
Ava is an eco-designed stackable bridge chair made with injection (Gas Moulding technique), in transparent polycarbonate available in 5 colors or in opaque glossy polyamide available in 3 colors. Ava was evaluated on 6 eco-design criteria, each graded from 0 to 4. The final score for the product is 3.7 of 4, the average of all 6 grades. Products with a score of 3 or higher are awarded our Eco6 label.
Advertisement