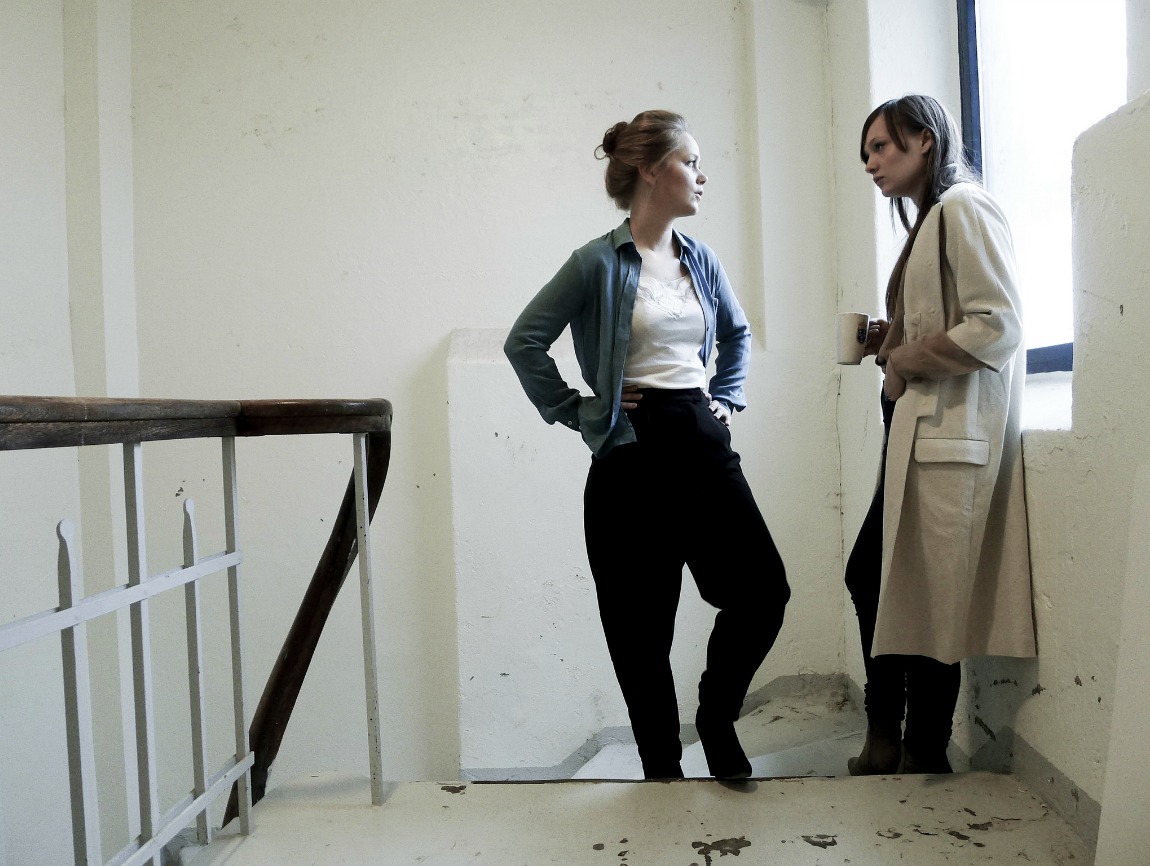 Vera & Kyte's design language
Norway-based Vera & Kyte design studio seeks new impressions and is eager to discover the trigger for the next idea.
This curious approach leads Vera Kleppe and Åshild Kyte to constantly explore new materials and aesthetics in all their projects, ranging from objects to spatial design. Applying an analytical approach transforms V&K's curiosity into products that engage genuine enthusiasm for design —together the two designers work within the fields of furniture, products and interior architecture.


TOPIARY lamps
The Topiary lamps are simplicity in form and function. A stand, bulb and rotating reflector assemble to provide direct and indirect light. Their clean cut precision gives them a papery almost two dimentional character.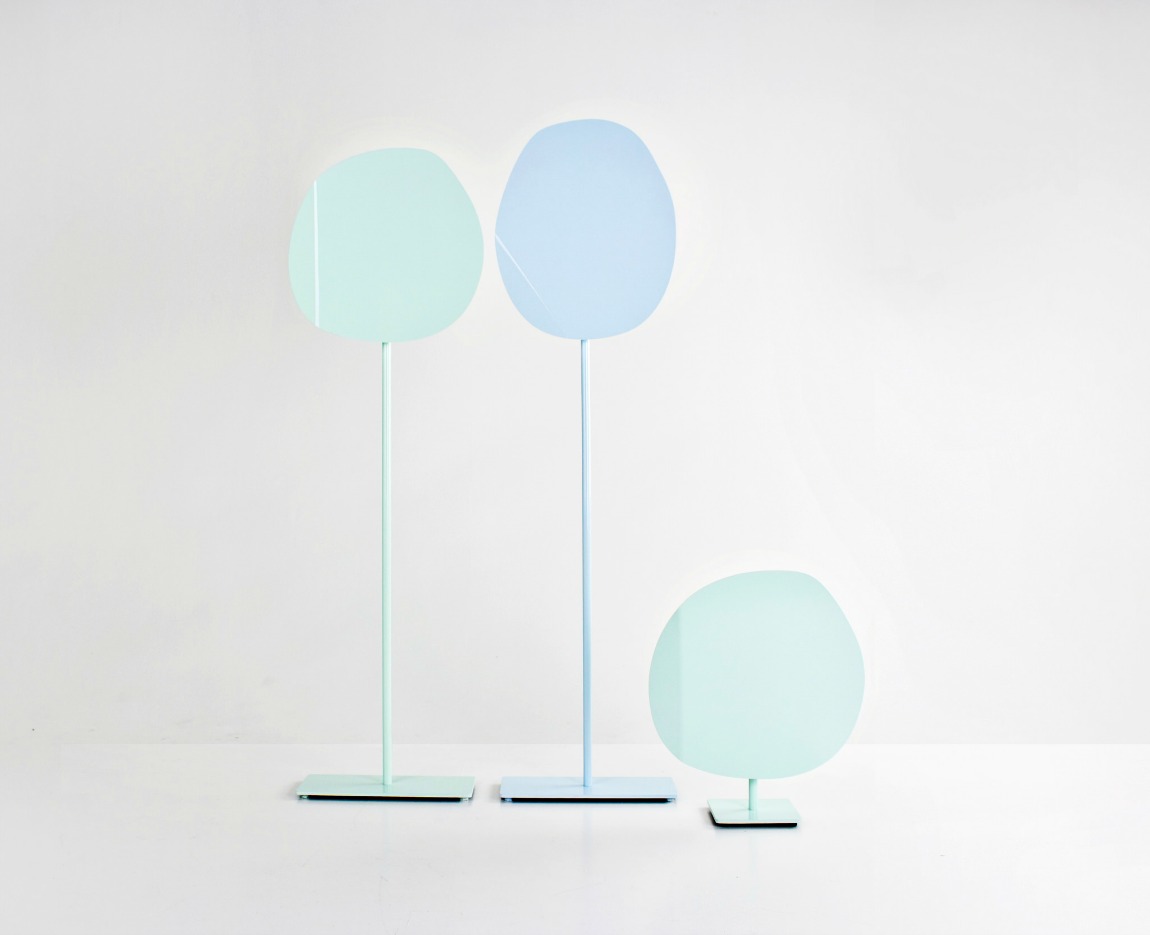 Available in floor and table versions, when placed together Topiary creates a poetic landscape of light reflecting upon our percetpion of depth and space.


APPAREL wardrobe and room divider
With its strict geometry this simple wardrobe helps put your things in order. Its open grids act as an elegant room divider whilst inviting you to neatly hang and fold your clothes.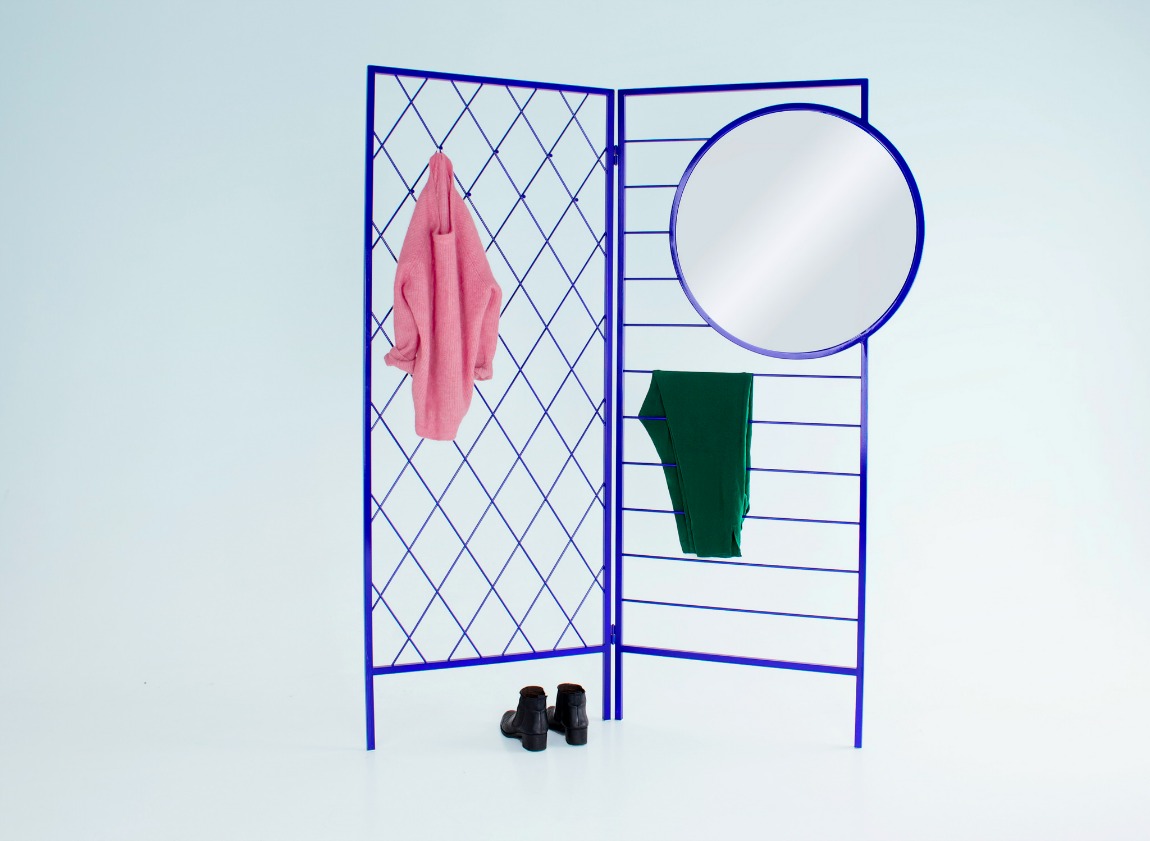 In the large circular mirror functionality and aesthetic combine giving Apparel its bold character.


BLEND blanket
In collaboration with artist Kiyoshi Yamamoto we have developed a blanket woven with soft wool and silk threads.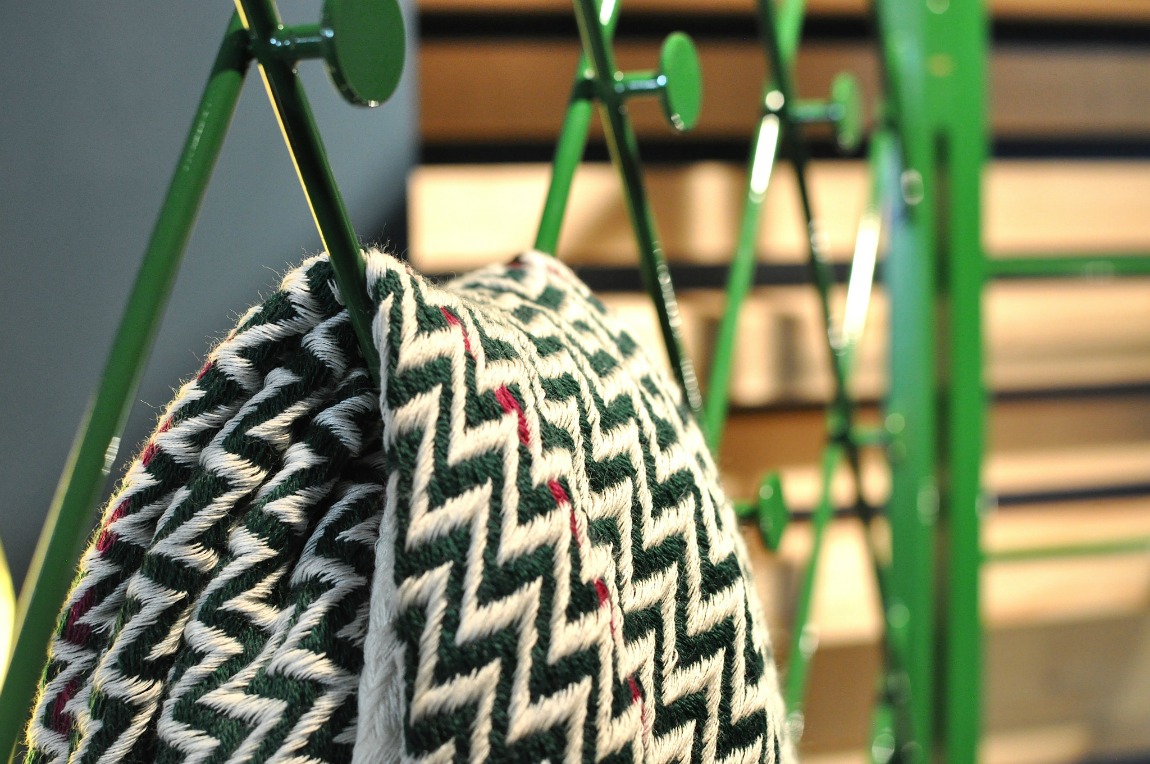 The contrasting attributes of these delicate materials is enhanced by the woven structure and coloration. A sharp repeating pattern is created by the difference in radiance and shine.


PEDESTAL tables
The strong individuality of each table is what makes these tables stand out.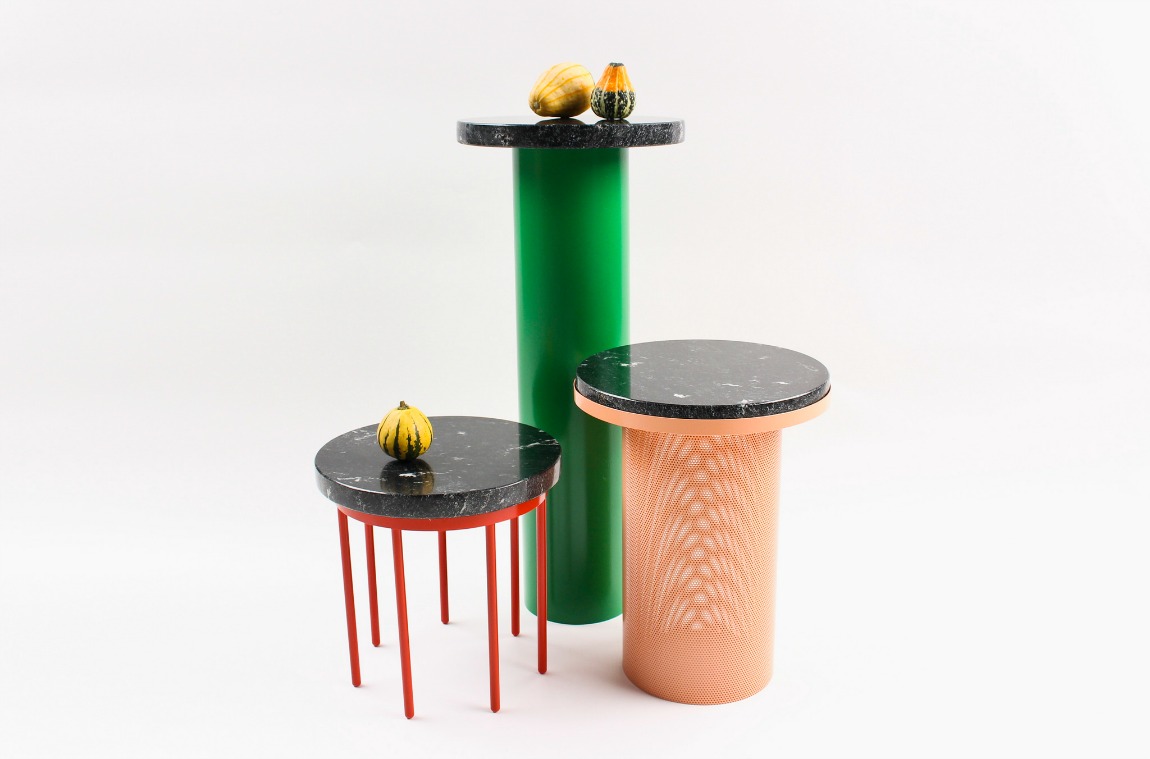 The contrast in colour and form is balanced by the uniformity of materials. Brightly lacquered steel frames lift the polished stone tabletops to serve as a pedestal for your favourite belongings.


BALCONY daybed
This daybed is inspired by the leisurely feel of time spent on a sunny balcony.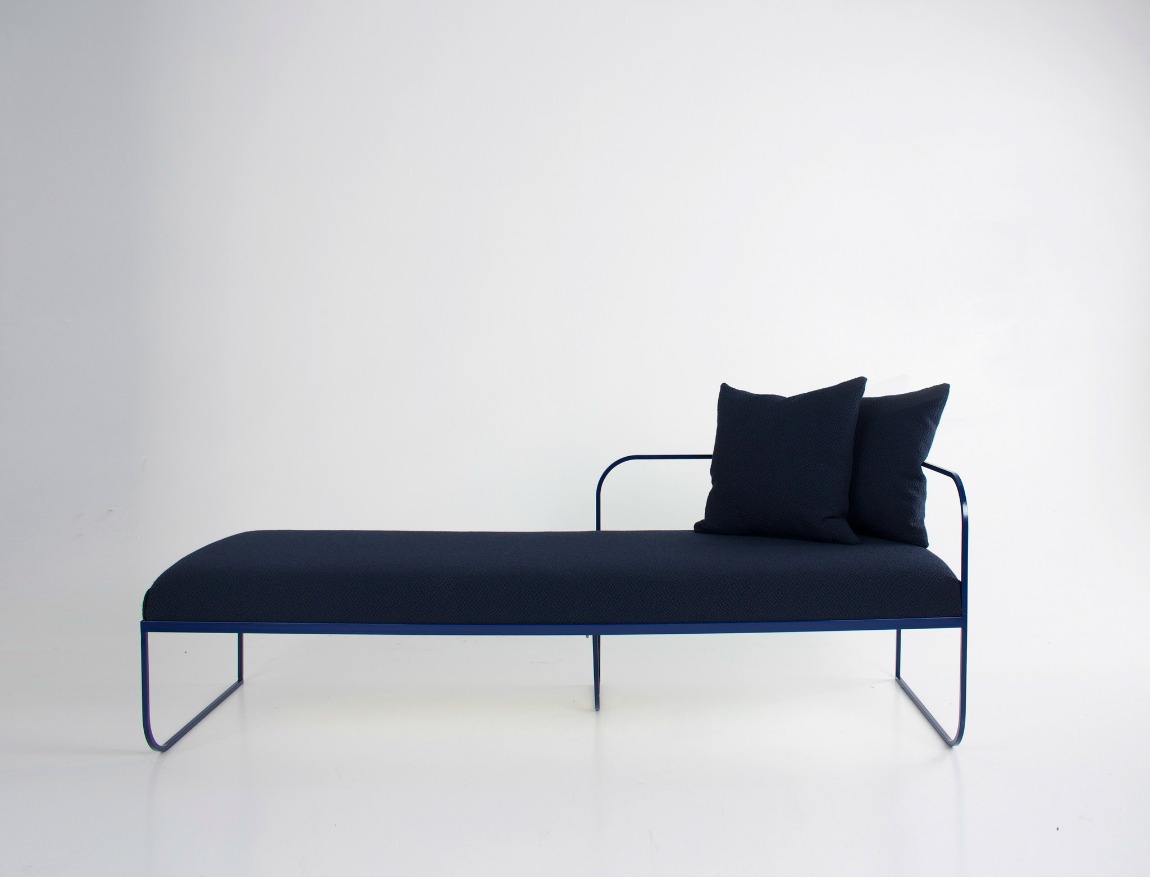 Observing your surroundings, reading a book or contemplating whilst letting a little time drift by. Balcony is the daybed that embodies this leisurely time, in form and function, inviting you to a self indulgent pause.
Advertisement