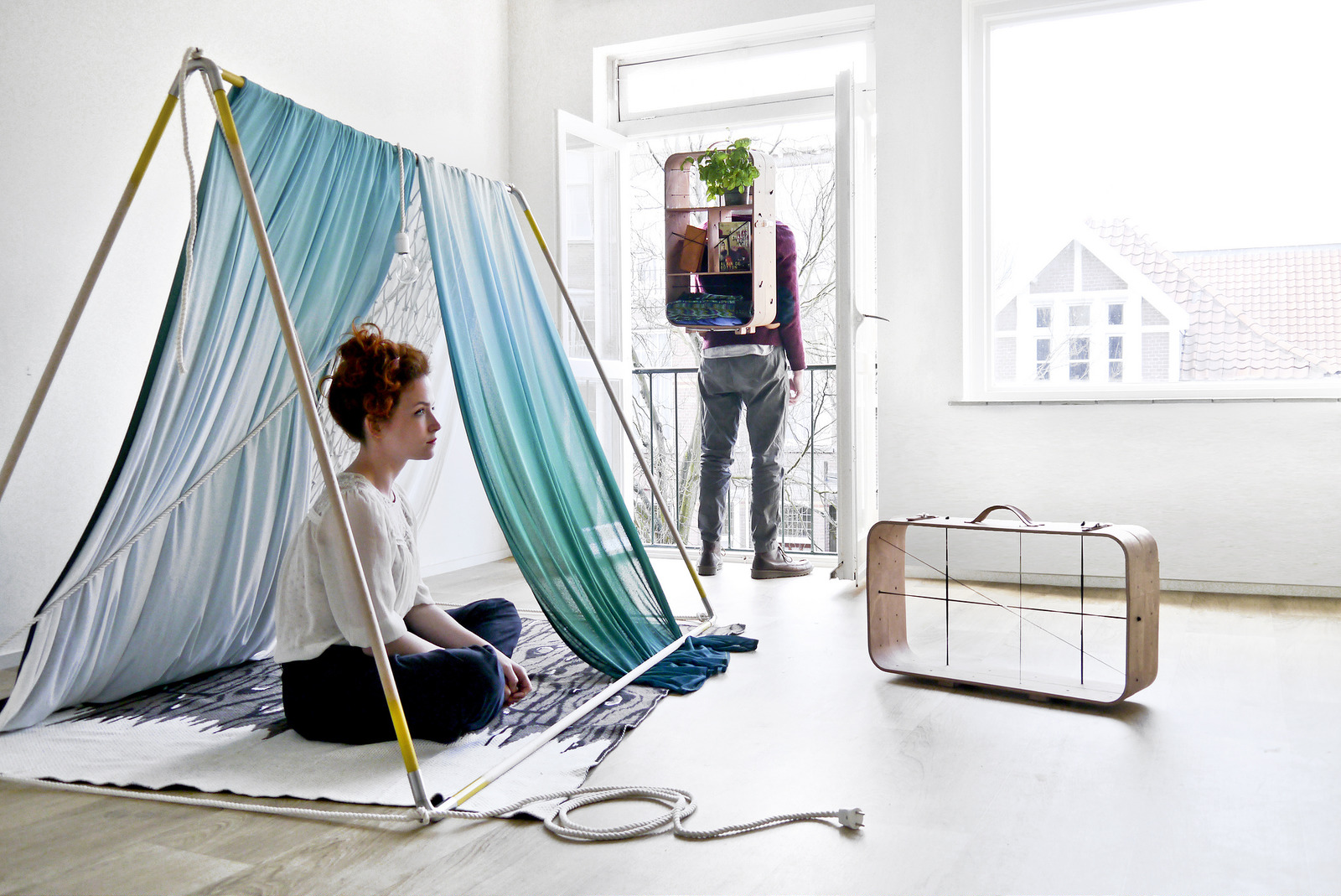 My Infinity Home
Hanemaai is a design studio formed by Jolien Hanemaaijer, in 2011, after she graduated from the Royal Academy of Art in The Netherlands. Her work is inspired by her experience with travelling and she believes that life should be your own personal adventure free from labels and fixed ideas.
She works on concepts and products that bring the freedom and adventure of travelling into your daily life. Her work has been published in international design magazines and was shown at the Salone del Mobile in Milan. She has been selected for the New Talents show at the upcoming DMY international design festival in Berlin 2012.
My Infinite Home
Two portable objects for storage, that have the double function of a suitcase and a show display. You carry them with you or put them down as cabinets.
They transport what you need and show what you have chosen to take with you. This project started from a personal experience of extensive traveling and having to live out of one suitcase.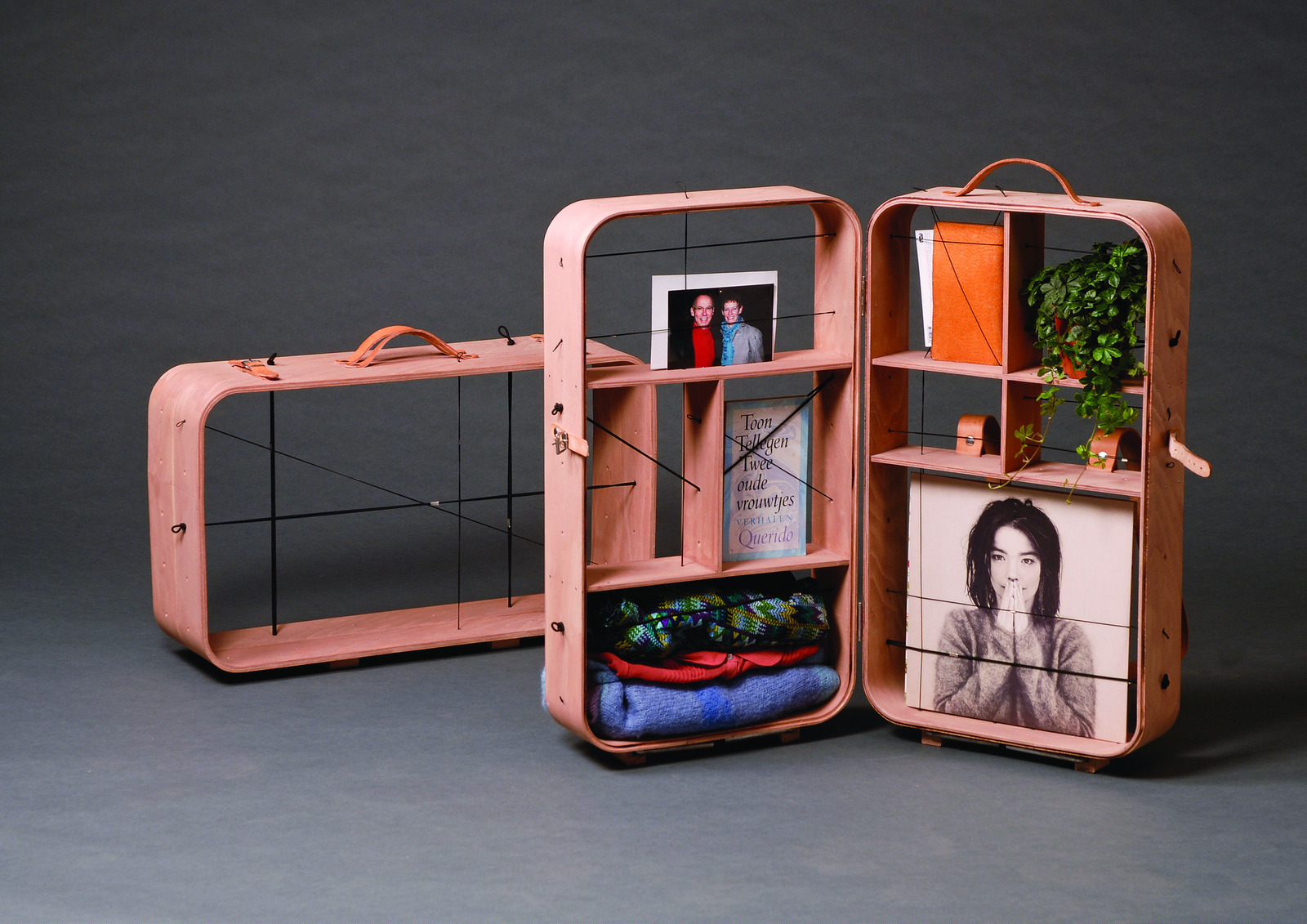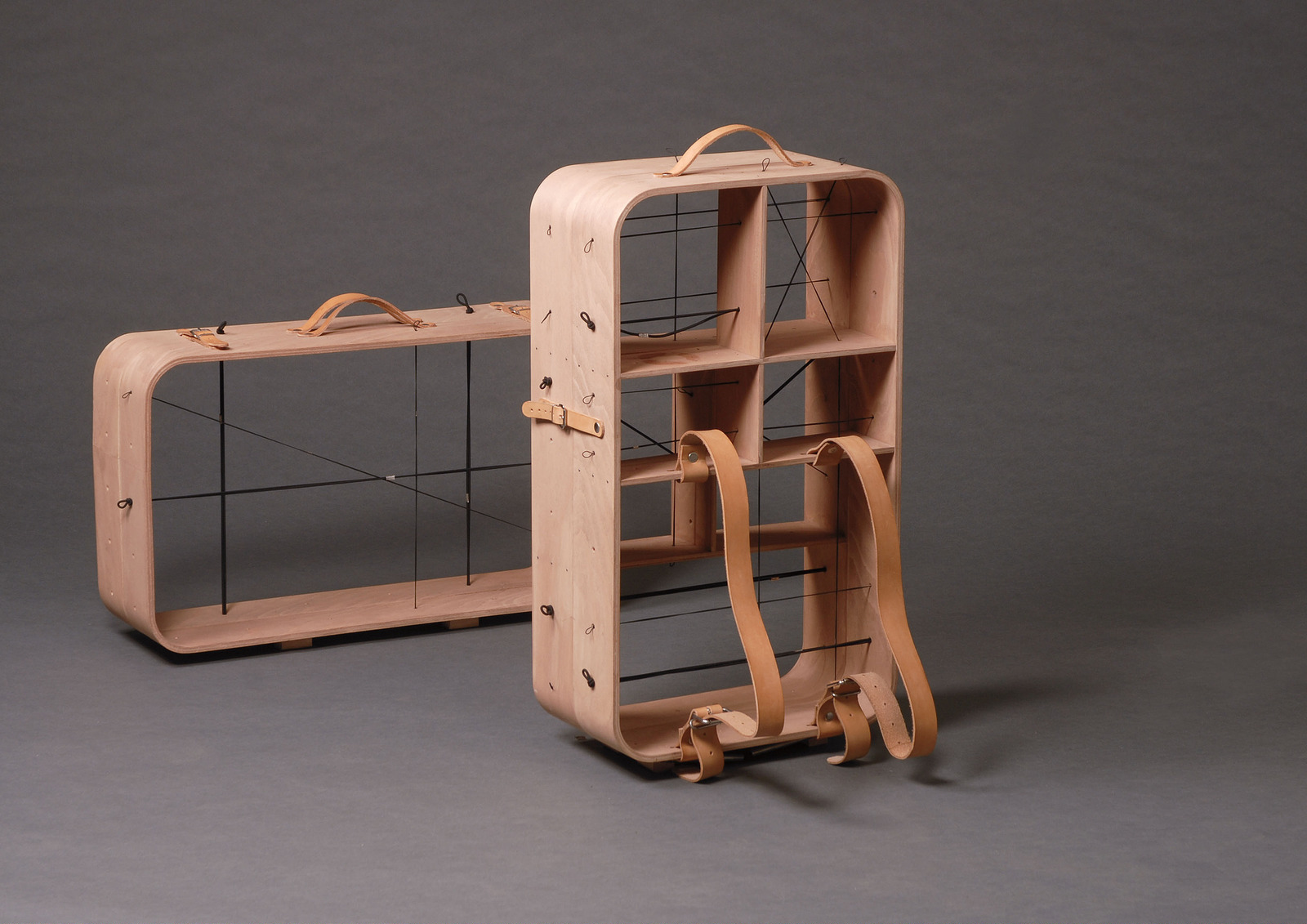 Choices had to be made about what to bring and what to leave behind. While making these choices
was hard, it also made it possible to get rid of unnecessary things. The important and good items that you decide to bring are the objects that define your identity. The objects are being kept in place by elastic bands that are pulled through the little wholes in the wooden frame. If you want to bring a lot of luggage, you can simply adjust the elastics.
Details
materials : bended beech, leather, metal, elastic bands
dimensions : h x w x d : 74 x 40 x 22 cm
dimensions opened : h x w x d : 74 x 80 x 11 cm
weight : 4,5 kg
finishing : lindseed oil
Production
The suitcases are being assembled by hand and with great care by woodworker and designer Paul Timmer in his workshop in Holland. They can be ordered online at hanemaai.com


Stretch Out Home Wear
A portable indoor tent kit, that gives you the opportunity to create a personal space whenever and wherever you want. Build up the tent, plug in the light cable and you're guerrilla camping in your own home.
Hanemaaijer explains —"During my travels I lived in many different places. Sometimes I felt at home right away, while at other times it felt like there was no place for me. I started to notice that a lot of the buildings and houses we inhabit have a very distinctive structure, which leaves little room for our own personal habits.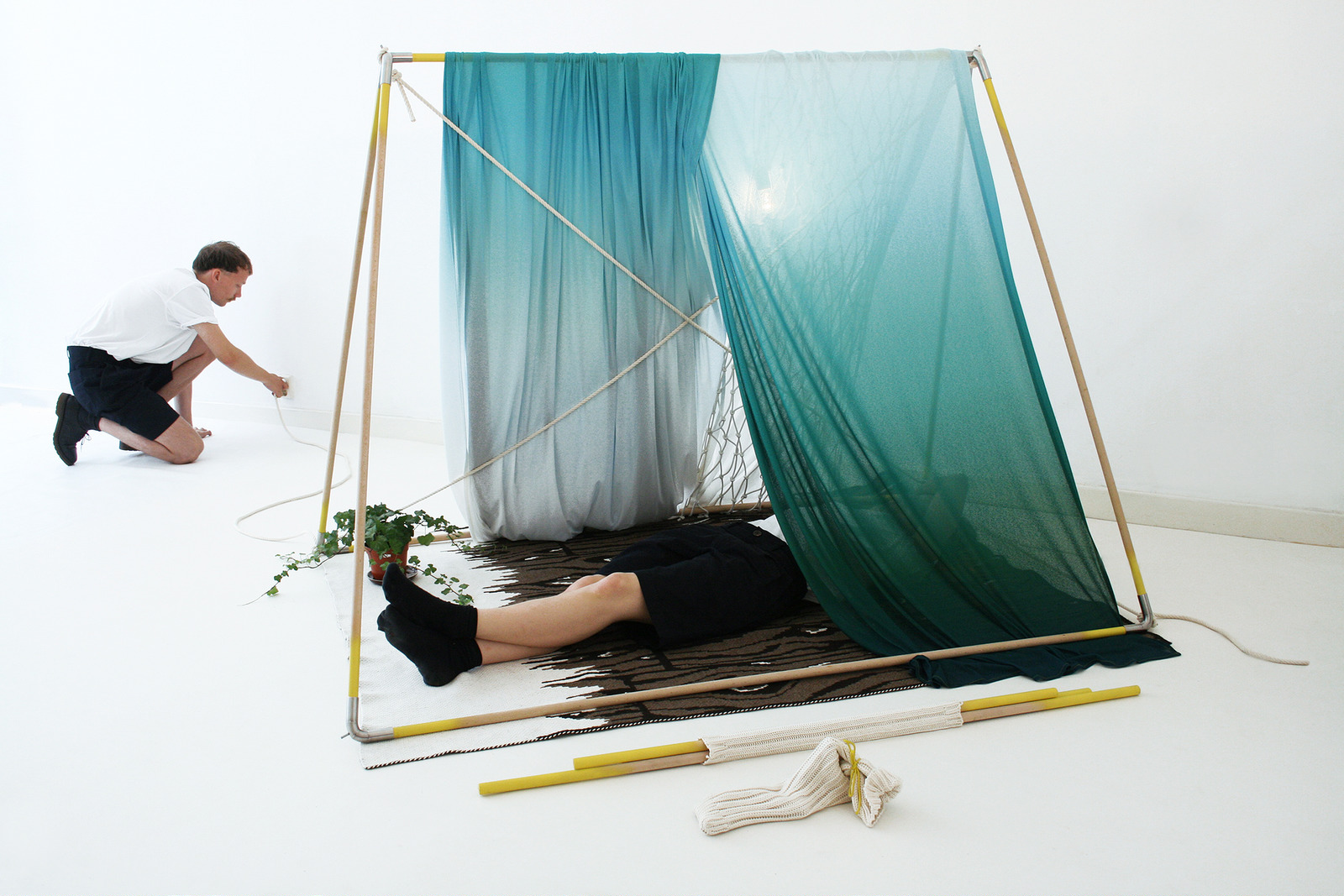 With this project I wanted to create an independent and flexible space, that gives you the possibility to ignore existing rooms and make up your own rules."
The Stretch Out – Home Wear kit consists of tent poles. A knitted blanket with wood print. Textile panels to create more intimacy. An elastic net in which you can store the items you want to keep close. And finally, to hold everything firmly together, a cotton rope with build in light cable.
Advertisement