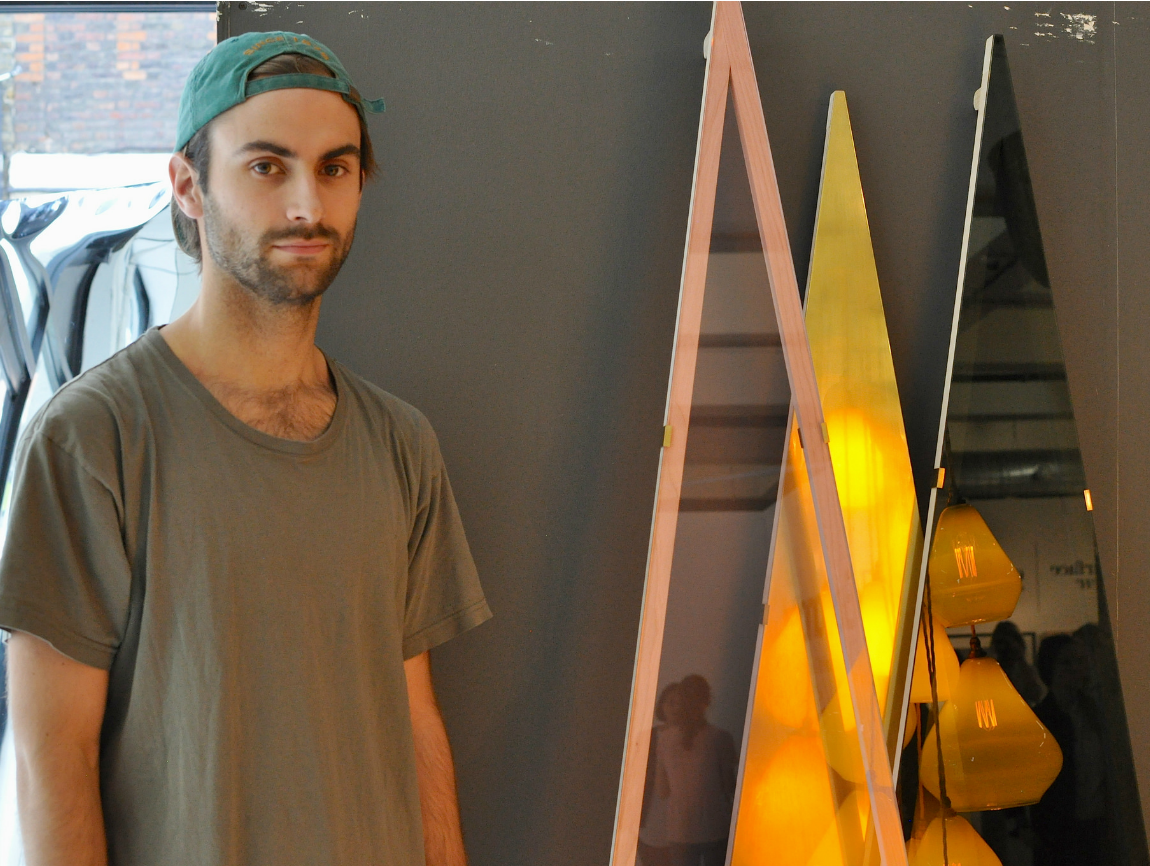 1-2-3 Mirror by Klas & Schenk-Mischke
The starting point for the project was to expand the realm of design and connect visual forms and the thoughts they trigger, thus creating a platform for everyone to question the patterns of todays world.
With 1-2-3 Mirror we searched for a way to communicate how much our self-perception is subject to the context we live in.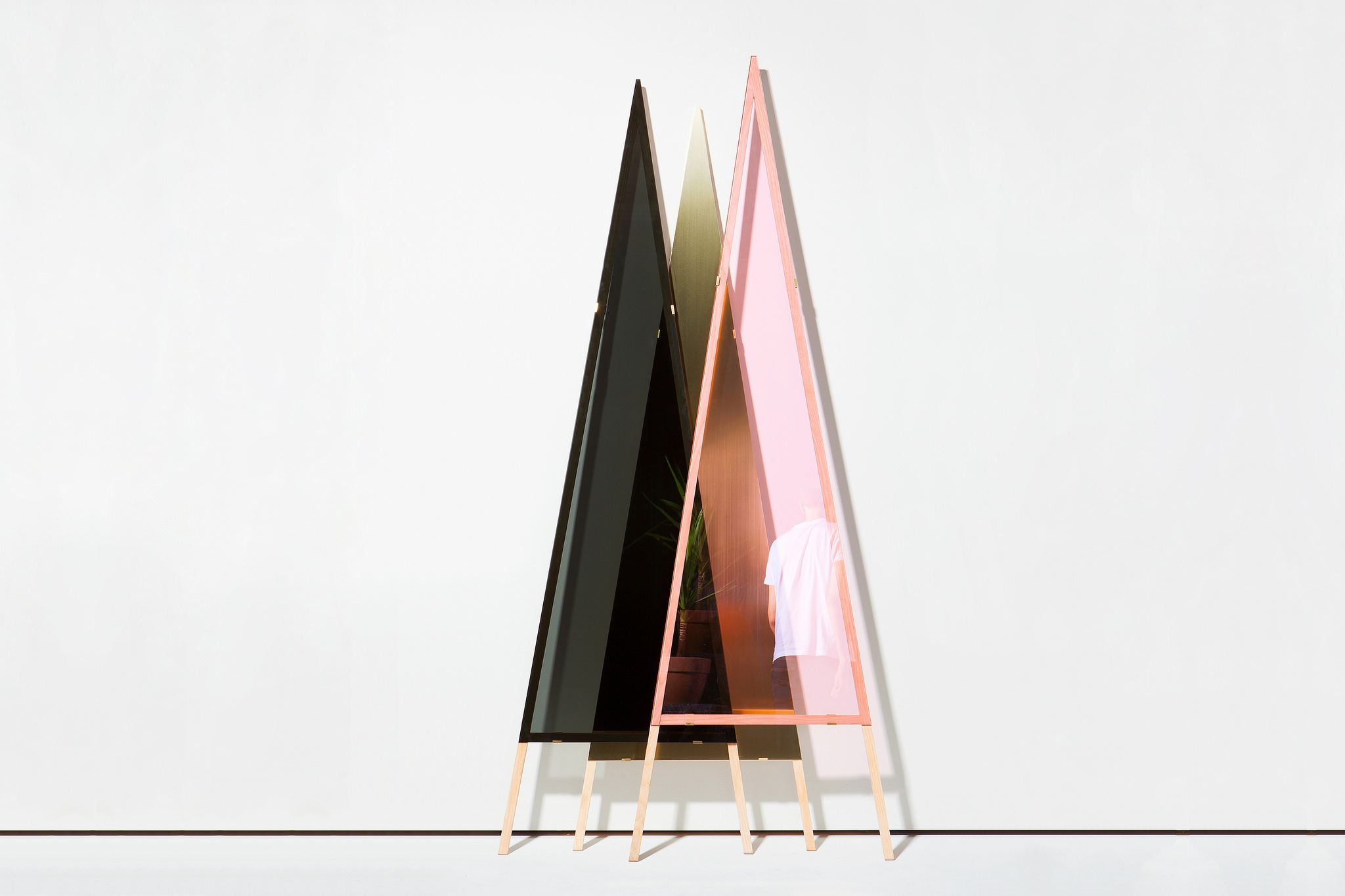 A mirror is a pristine method of self-reflection. By creating objects that reflect the surrounding space we offer the possibility to observe oneself in the world around us.
The image we gain is highly subjective, constructed in an individual process that connects your current thoughts with memories as well as expectations on the future.
Using triangular layers that lean to the wall, each layer is dependent to another to attain a reflection. The backmost layer made out of untreated brass, provides a continuously changing reflection by slowly reacting to its environment. Just as remnants from the past connected with the current context influence the way we see ourselves.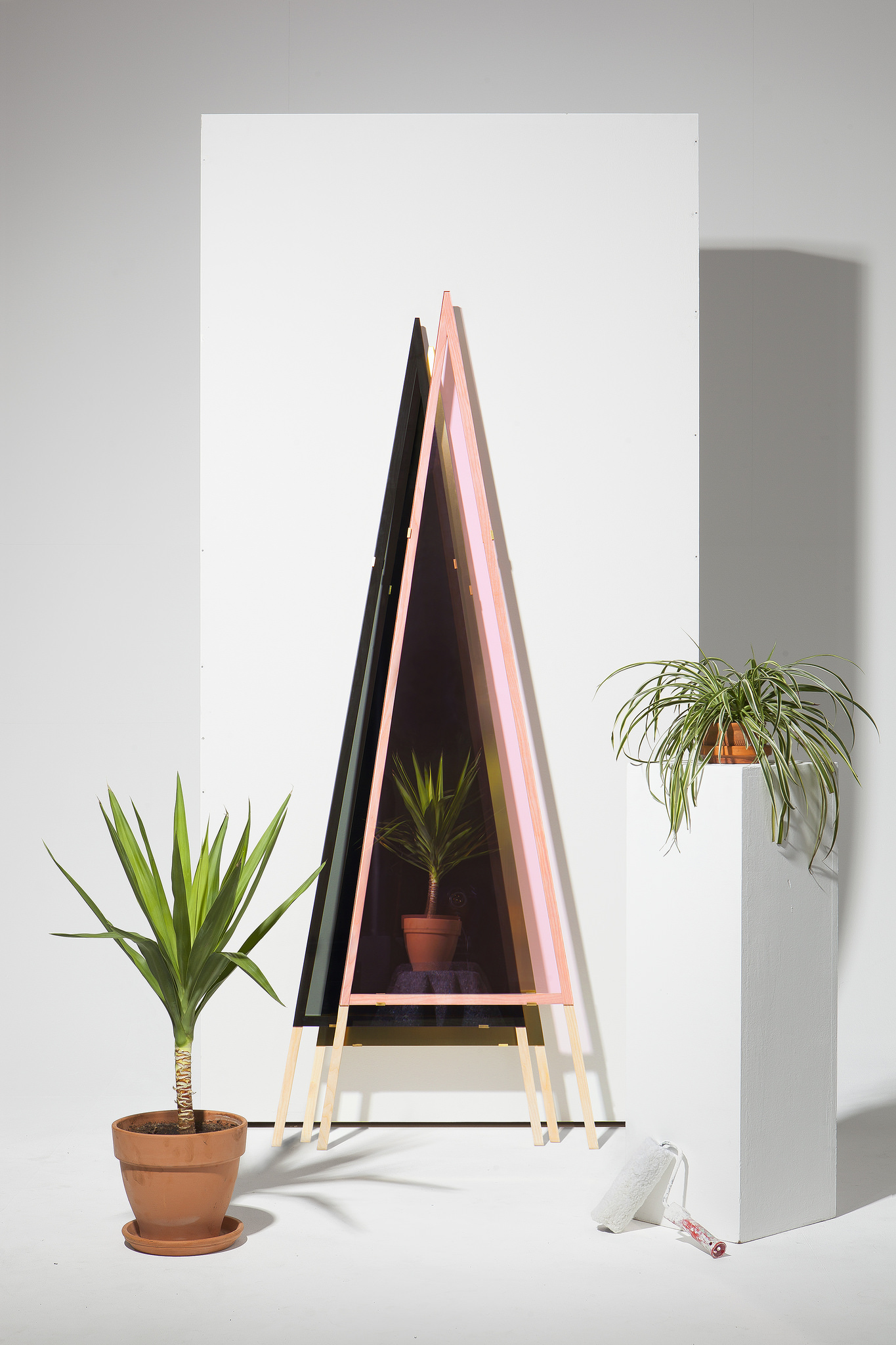 1-2-3 Mirror is a wall object based on a modular setup providing the possibility to combine and arrange different sorts of materials and frame heights.
About Klas & Schenk-Mischke––
Klas & Schenk-Mischke is the multidisciplinary collaboration of Matthias Klas and Philipp Schenk-Mischke. Both graduates from the University of Applied Sciences in Darmstadt in 2014, we started collaborating on different projects ranging from products to everything designable.
We are interested in both the functional and conceptual aspect of design and believe that objects have the power to communicate thoughts and trigger new ways of looking at today's world.
hello@klasschenkmischke.com
Matthias Klas
Diplom, Designer (FH)
mail: matthias@klasschenkmischke.com
phone: +49 (0) 151 55651828
Philipp Schenk-Mischke
Diplom, Designer (FH)
mail: philipp@klasschenkmischke.com
phone: +49 (0) 17660904289
Advertisement