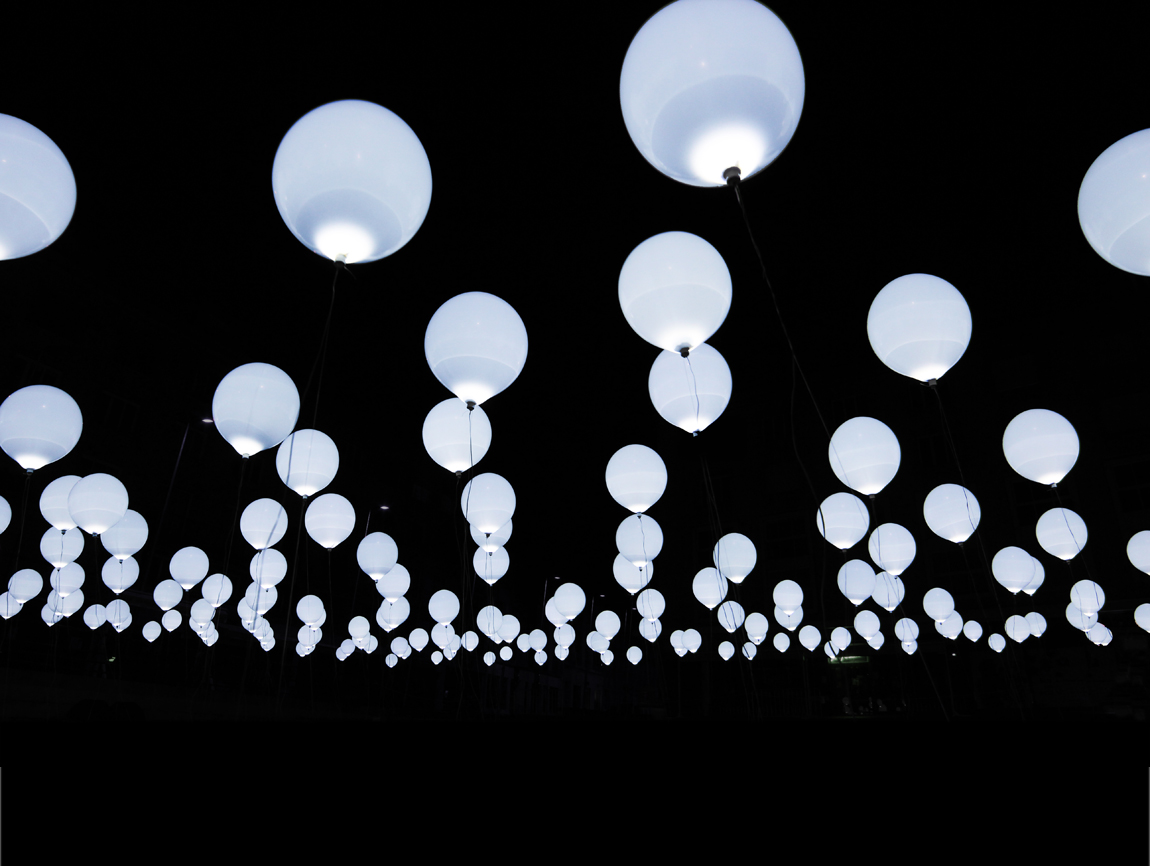 MINI collaborates with Collectif COIN for MTTS 2016
MINI Southern Region introduced the United States premiere of French digital art lab Collectif Coin's immersive light and sound experience "Cyclique", hosted by Ponce City Market on Friday, as part of the pre-event for MINI TAKES THE STATES 2016. The pre-event launch was produced by MA! for MINI and opened to the public.
The daytime activities for the MINI TAKES THE STATES (MTTS) Pre-Event featuring Collectif Coin, included programming for MINI enthusiasts.



2018 MINI Takes The States Promotion Video
Participants will also have access to Ponce City Market's diverse and distinctive Central Food Hall and retail offerings. After visiting Ponce City Market, participants are encouraged to use the direct access from Ponce City Market to stroll along the Atlanta Beltline.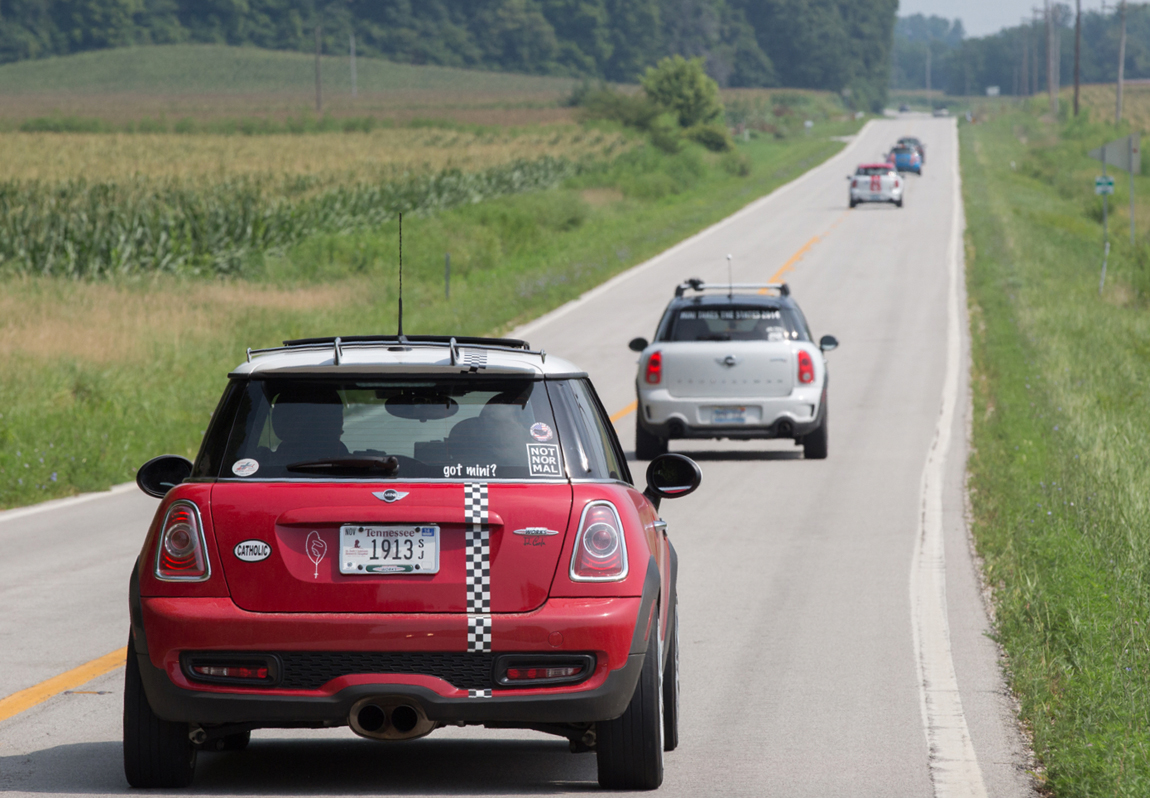 The evening events, developed and produced by Atlanta-based integrated design and marketing organization MA!, begin at sunset with Collectif Coin's "Cyclique," an immersive audio-reactive light show, with repeat performances throughout the evening.
It featured 256 helium balloons equipped with LED lights. The 700-square-meter floating matrix lights up to create a choreographed display perfectly in sync with the music. Collectif Coin is a renowned digital arts company based in Grenoble, France, whose work includes many world-class installations and exhibitions incorporating the mediums of both sound and light.



Collectif Coin Promotion Video
"The MINI TAKES THE STATES Pre-Event with Collectif Coin's exceptional performance is a great opportunity to welcome our MINI community and engage the residents of our host city Atlanta," said Craig Phillips, Regional Business Manager, BMW Group – Southern Region.
"Ponce City Market's centralized location and commitment to promoting the arts is ideal for sharing the Collectif Coin experience with rally participants, the public, residents, and Beltline visitors."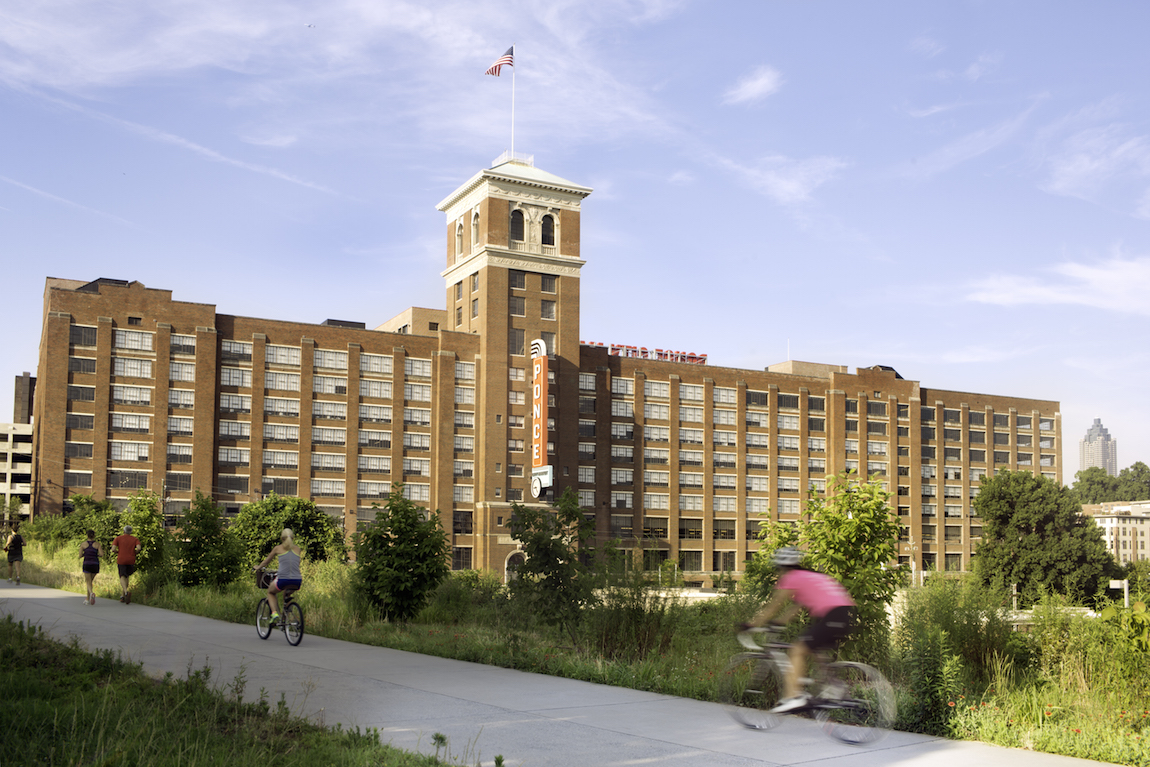 Rally participants and the public were encouraged to bring a non-perishable item to donate to the Atlanta Community Food Bank (ACFB).
ACFB is a partner of Feeding America, the nation's largest hunger-relief organization dedicated to fighting domestic hunger through a network of food banks, and the Official Charity Partner of the cross-country road rally. A portion of the proceeds from each MTTS 2016 registration fee was donated to Feeding America.
For brand experience curation and programming inquiries contact MA! at elayne@ma-designishuman.com.
About Collectif Coin
We build shows and installations. We're committed to the production of trans disciplinary work with particular focus on the digital arts. Composed of a multitude of bright balloons, Cyclique navigates between minimalism and digital monumental in a sound and kinetic installation. It invades the space. The wind rushes between the balloons. For more information of Collectif Coin, visit collectif-coin.com.
About Ponce City Market
Ponce City Market is a historic mixed-use community hub focused on artisanal food, fashion, residential lofts and tech office. Ponce City Market combines 259 residential flats with approximately 550,000 square feet of Class-A loft office space and 300,000 square feet of retail and restaurants, including a Central Food Hall. The evolution of Ponce City Market focuses on preserving the building's historic character and enhancing its connection to the surrounding community. Ponce City Market also boasts a pedestrian bridge which links the interior courtyard and public market directly to Atlanta's popular Beltline. For tours and more information, go to poncecitymarket.com.
About MA!
Founded in 2007, MA! Design is Human loves to share knowledge, grow the design economy and create culture by integrating design-thinking and marketing into an eco-system of creative services and events, connecting the international design economy to a wide range of industry professionals and the public. The largest business of its kind in the Southeast, and with representation in Europe, MA! also operates Design Is Human Atlanta, the MA! Architecture Tour, and MA! International Design Expo. Visit MA-designishuman.com for more information.
Advertisement