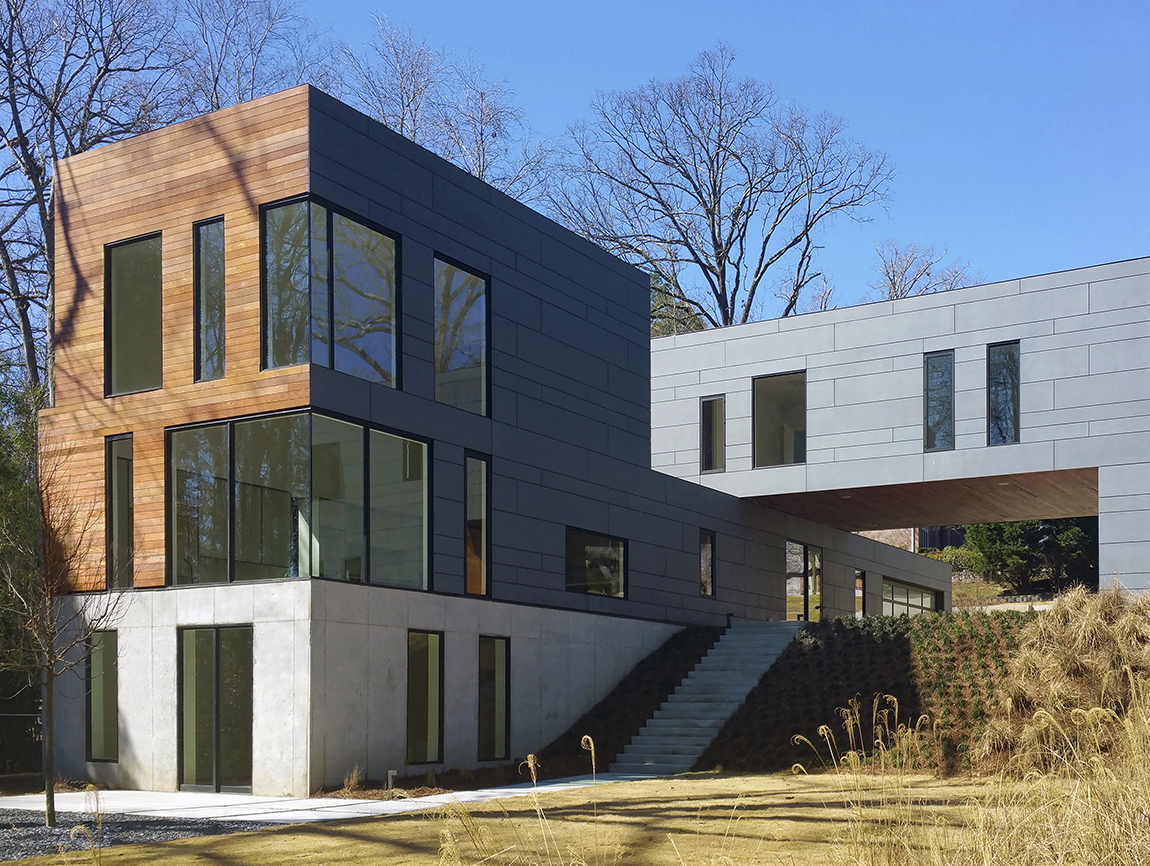 2018 MA! Tour Highlights
Split Box House
The house for a family of five sits on a steeply wooded lot near Emory University and the CDC in Atlanta, Georgia.
Concrete site walls cascade down the hill creating a terraced entrance garden and exposed foundation. Cut to the desired length, based on the programmatic requirements of the family, the exposed ends of the house are clad in a complementing warm natural Ipe wood. Further divided, the bar is split into public and private functions.
1101 Houston Mill Rd
Atlanta, GA 30329
Architect: David I. Goldschmidt, DiG Architects
Interior Design: DiG Architects
Landscape Design: Core Landscape and DiG Architects
General Contractor: Post + Beam Builders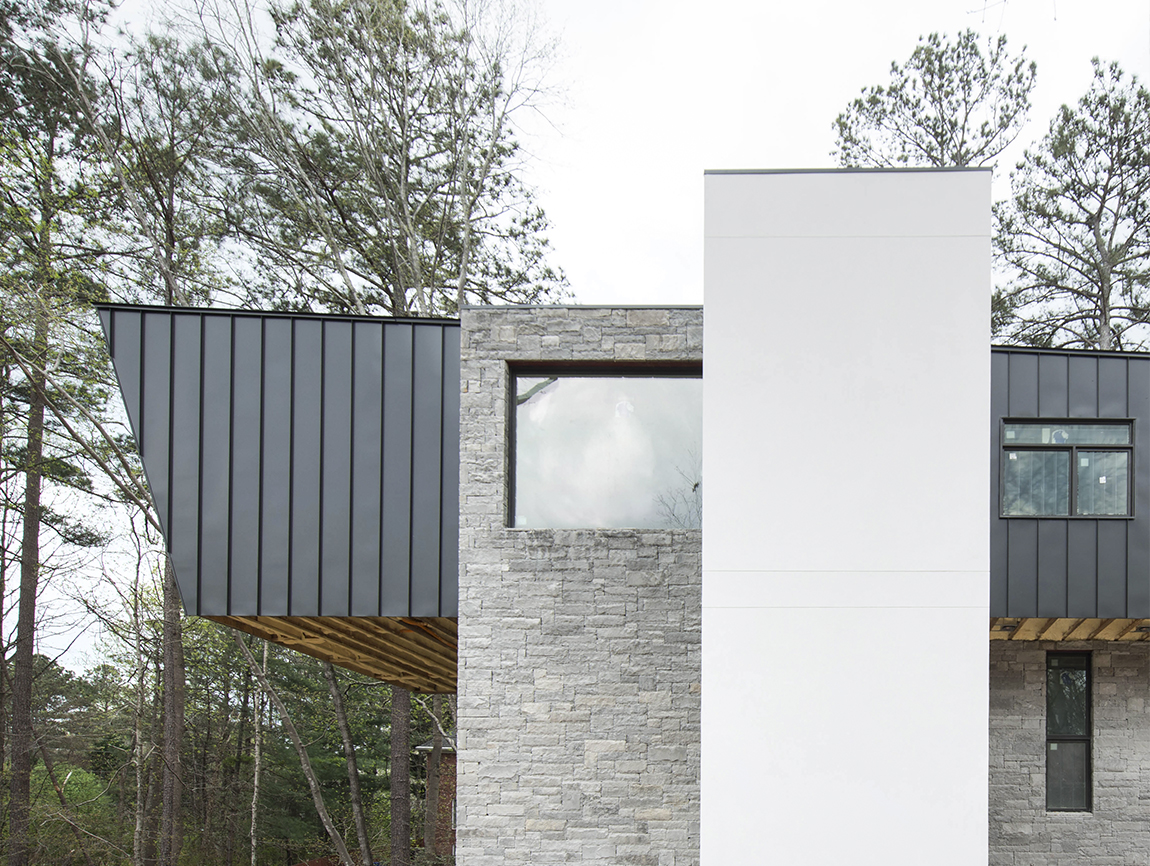 Chatpar Residence
This new construction, three-story house sits on a very steep, triangular, heavily wooded lot.
We saved 90 percent of the existing trees by carefully locating the new house on the site and by cantilevering upper floors while keeping the ground level foot print smaller.
9711 Buice Road
Johns Creek, GA 30022
Architect: Bryan Russell, Dencity LLC
Interior Designer: Tanvi Tailor, Bold Form Designs
Landscape Architect: Nick Harrell, Core Landscape Group, Inc.
General Contractor: Tony Bondhus, Principle Builders Group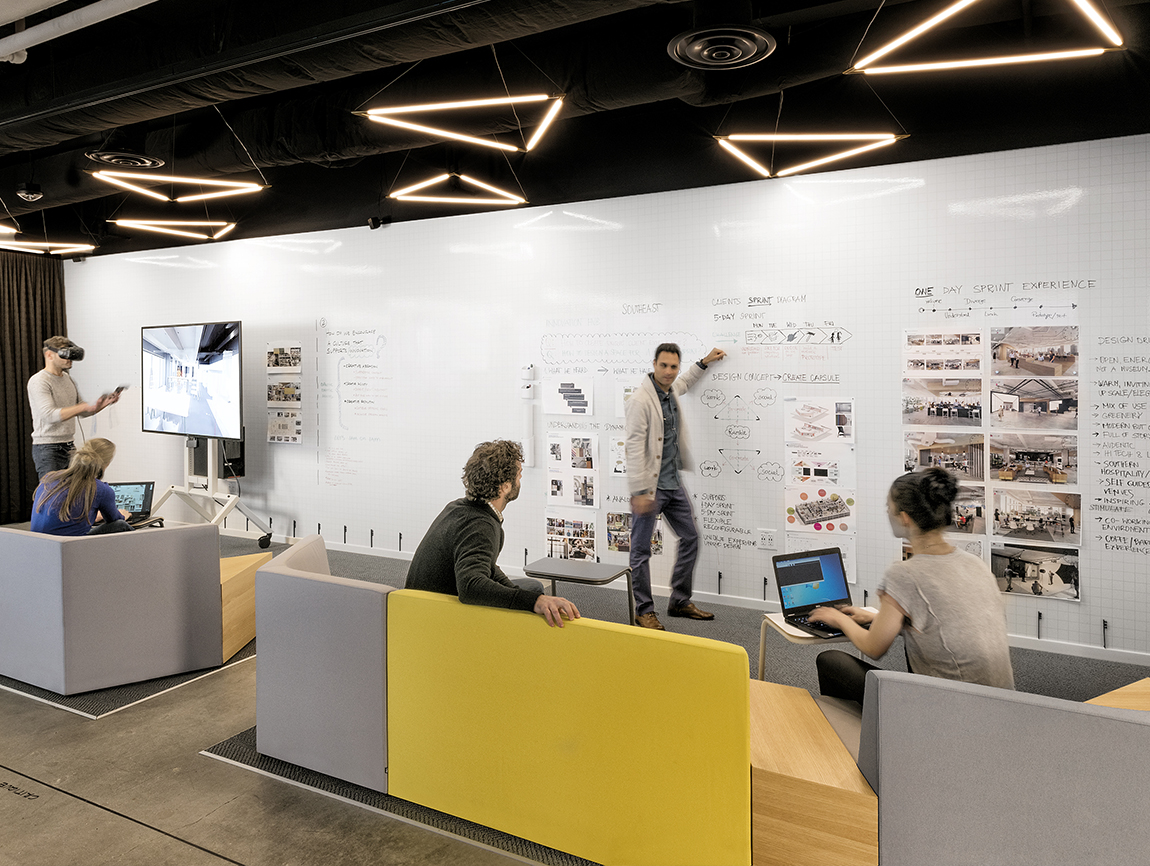 Gensler Office
The Gensler Atlanta expansion space needed to offer a variety of unique work settings that provide choices to accommodate the different modes of experience, workstyles, and personalities.
The space also supports their current unassigned seating strategy. Allowing employees freedom to work where they want, and when they want, so they get to determine where they perform at their best.
Gensler Atlanta Office Expansion
999 Peachtree Street, Suite 2725
Atlanta, GA 30309
Architects: Gensler Gensler Design
Director: Meena Krenek, IIDA, LEEP AP BD+C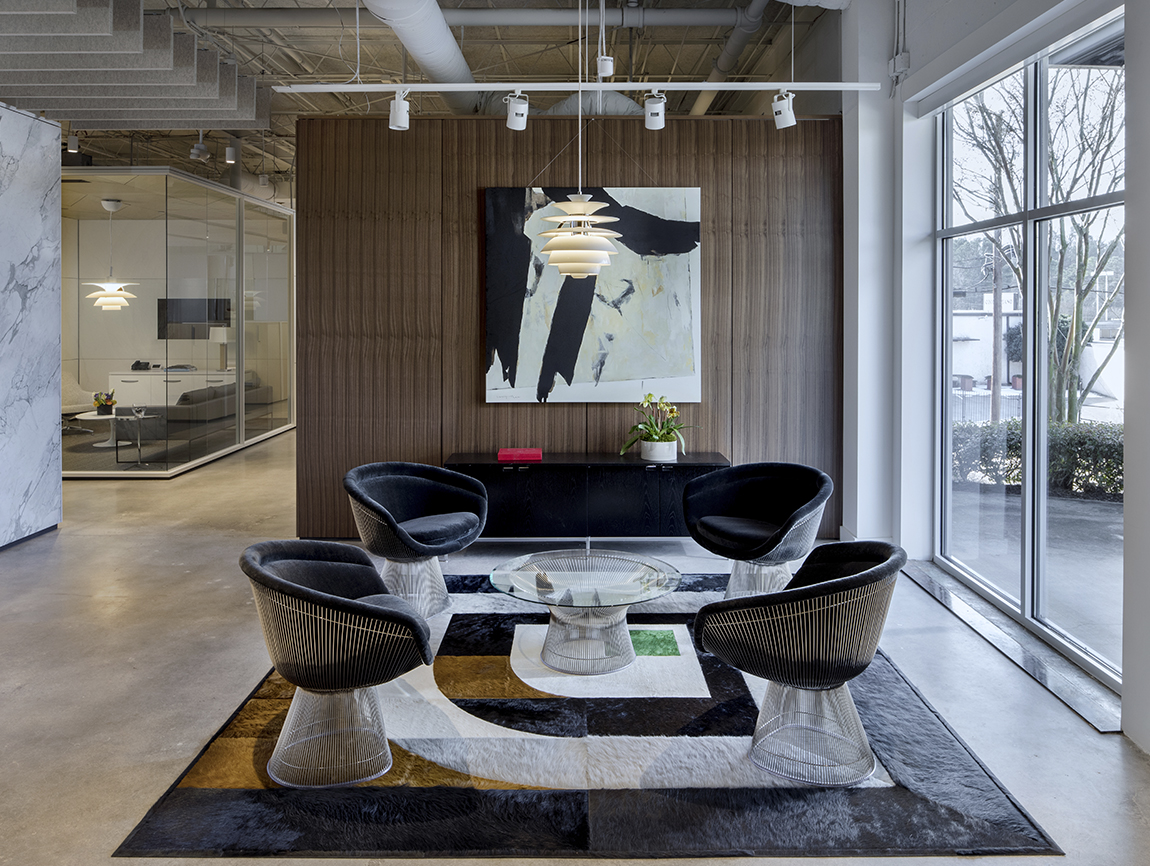 Corporate Environments
The legacy of Florence and Hans Knoll and their contemporaries (including Mies van der Rohe) provided the soul of the design story: the Modernist vision of elegance, simplicity, and adaptability.
The details of the existing 1960s warehouse building and its consistent though subtle references to Mies encouraged us to pull the complexities of the design problem into a simple Miesian composition—logical and architectural while rich in material expression.
Corporate Environments
1636 Northeast Expressway
Atlanta, GA 30329
Architect and Interior Designer: Square Feet Studio
General Contractor: Humphries and Company, LLC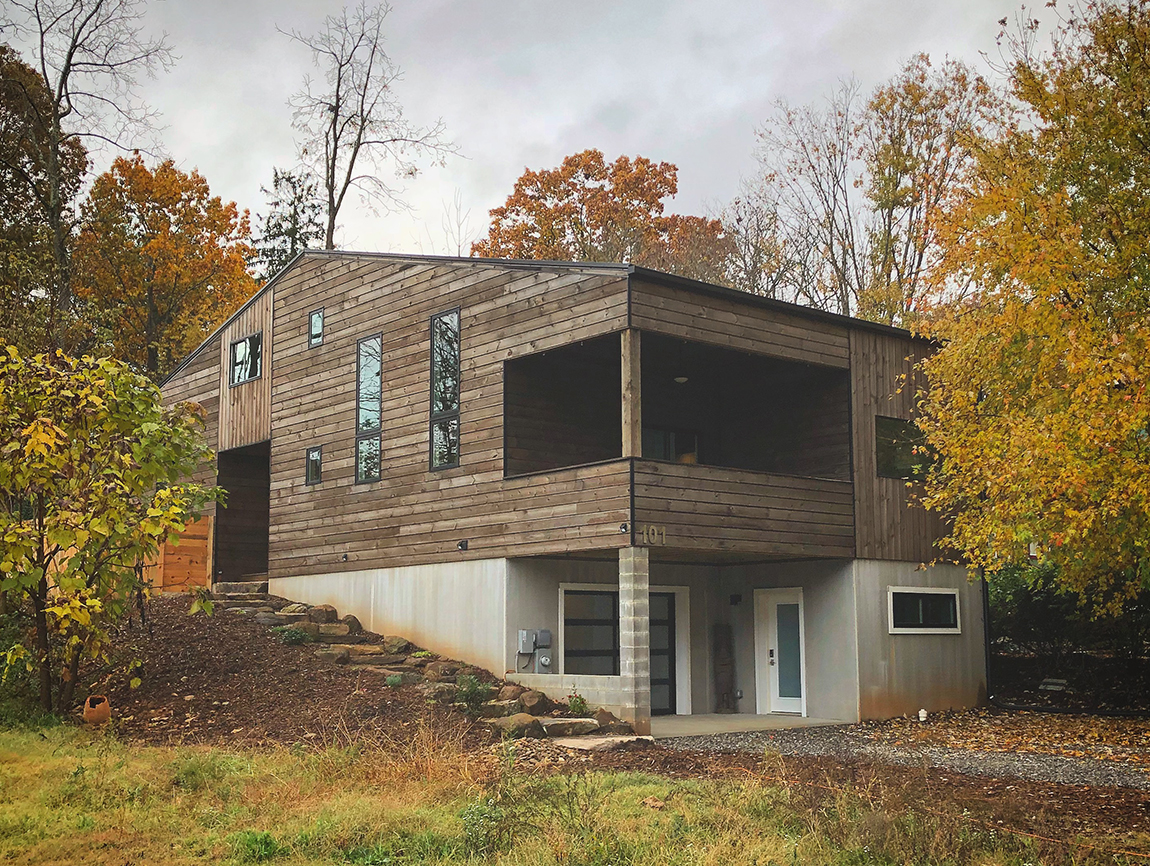 Trehaus
This house is entirely clad in wood siding of a grey/brown patina, enhancing its natural feel. The overall design approach for both the inside and out is a down to earth modern aesthetic of a unique nature.
The main floor level above provides for one level living with master on main, while guest bedrooms and media rooms are on the second story. Cathedral ceilings above the living area create an open and airy feel while also connecting to the living space overlooking from above. Wood and beam ceilings in the kitchen also double as the floor for the media / loft above.
101 Tremont St.
Asheville, NC 28806
Design: Earthtone Design Studio
Build: Earthtone Builders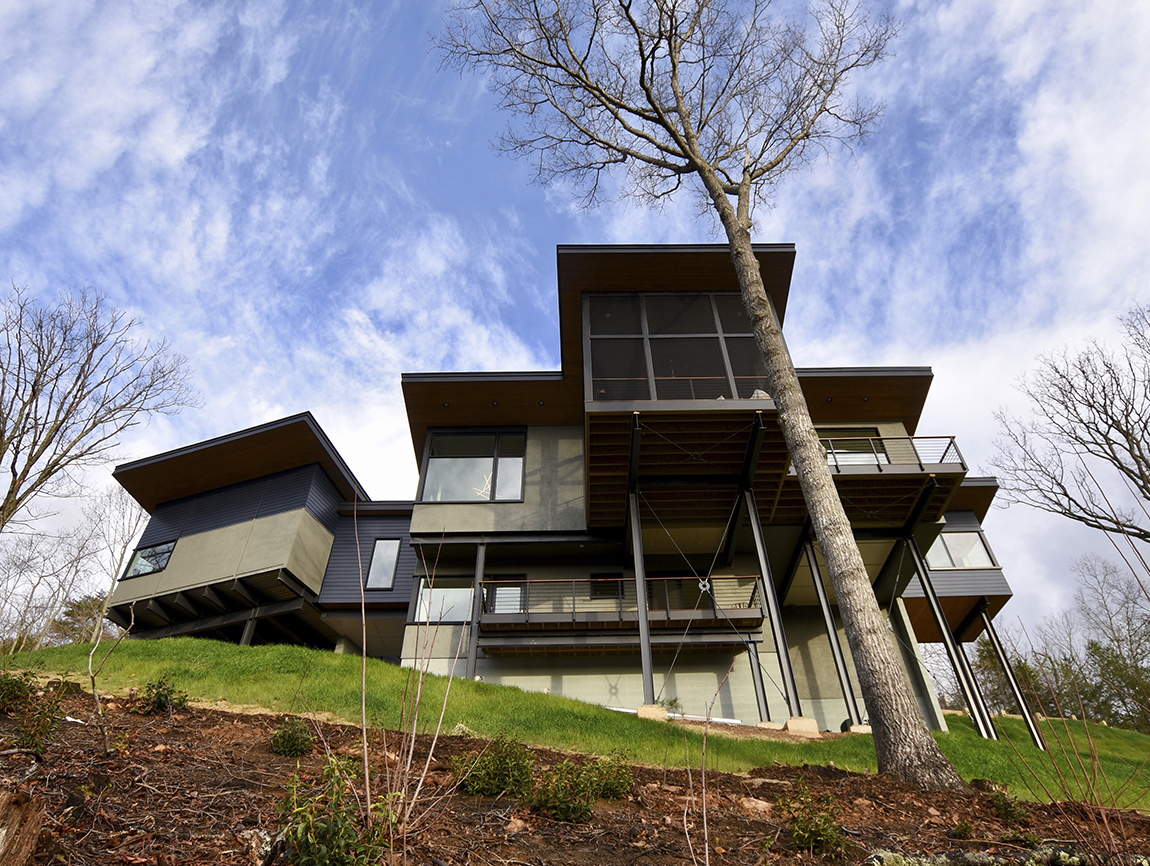 Black Mountain
Located in Black Mountain NC, on a steep sloping site, this project overlooks the Black Mountain Country Club in the foreground and brags long range views of mountains to the east.
Exterior materials are concrete block, structural steel, horizontal cement siding and natural cypress and cedar. Handrails are powder coated steel, and decks are Ipe.
The primary living spaces, including master suite, 2 car garage, living, kitchen, dining, mudroom and screened porch are all on the main level. Many would consider the home small compared to other custom homes with similar stunning mountain vistas, but is is efficiently designed to be just the right size for a family of 4.
327 Chapel Road
Black Mountain, NC 28711
Architect: Brickstack Architects, Scott Huebner, AIA, Principal
General Contractor: Osada Construction
Custom Steel Fabrication: Daniel Marinelli, Rob Becan, French Broad Fabrication
Custom Woodwork: Lou Gargiulo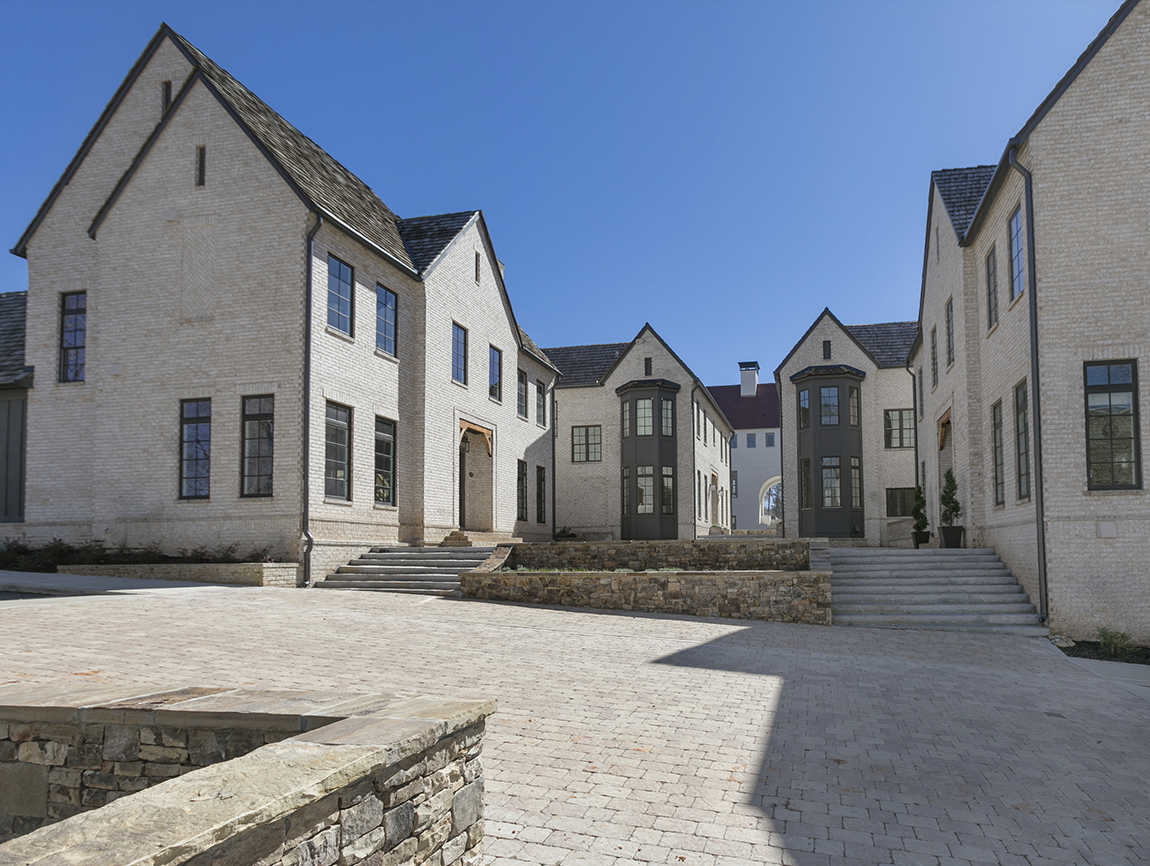 Anders Walk
Anders Walk was the creative vision and design collaboration between two architects, a landscape designer, and a determined developer.
It was inspired by European architecture and landscapes, villages with walking paths, and centralized town gardens of years past. It's a seldom-seen example in modern developments of stunning hardscape, landscape, and houses coming together for best in class creative place-making.
Intersection of Serenbe Lane and Anders Square
Mado Hamlet, Serenbe
Chattahoochee Hills, GA 30268
Architects: Edwin Rhinehart & Robert Pulliam, Alfie Vick Landscape, and Steve Nygren
Builder: Drew Coggins Landscape
Thanks to all who attended in 2018 and we look forward to seeing you in 2019!
MA! Architecture Tour 2018™
Advertisement