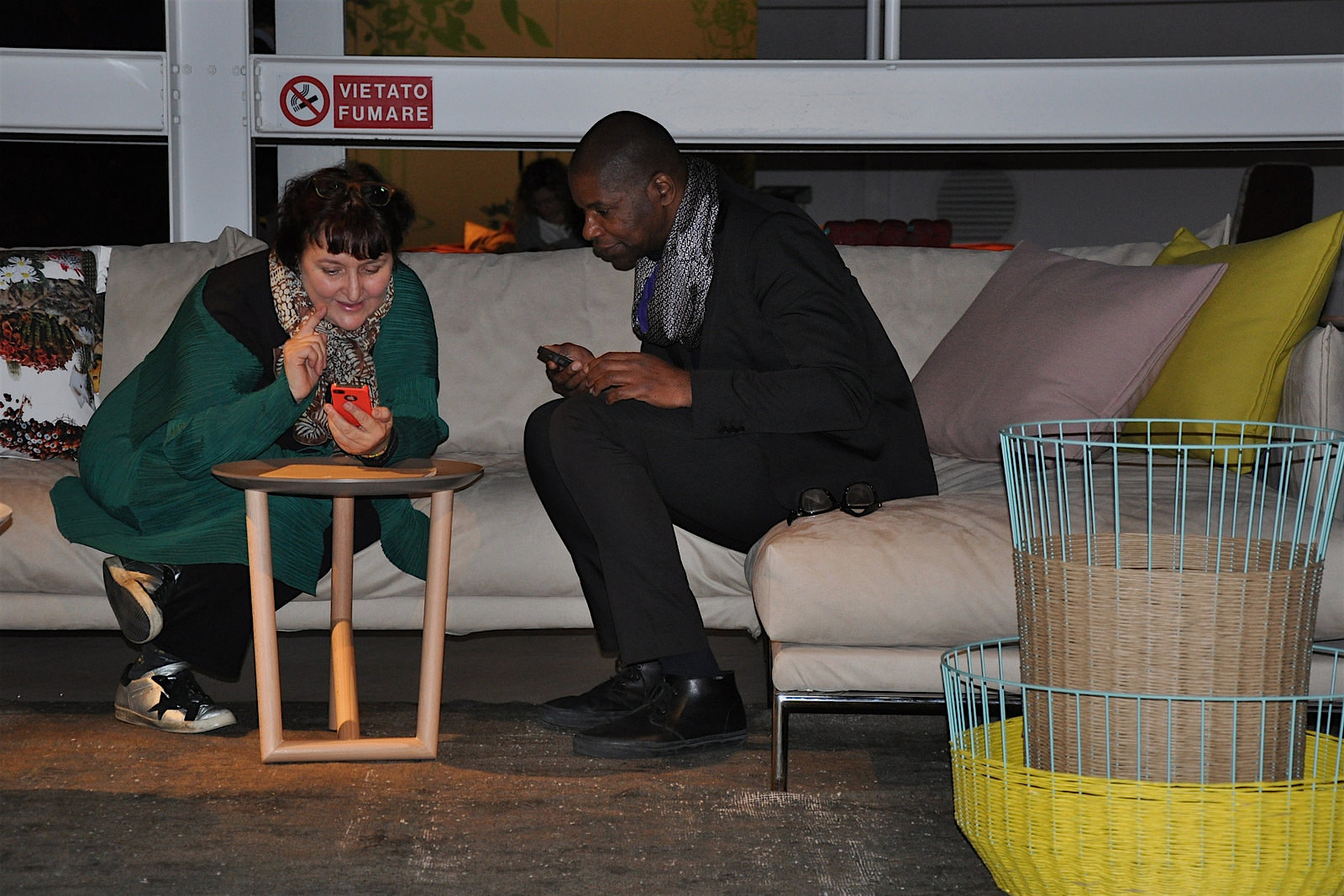 MA! Archives. Q& A with Patricia Moroso, Cr. Dir., Moroso SpA
MA Archives — As creative director at Moroso SpA, Patricia Moroso is an icon in international design who needs no introduction.
Few in design have single-handedly and with such grace and admiration, done so much in promoting design excellence, cross-pollinating ideas into beautiful objects, and skyrocketing the careers of emerging and unknown designers set to make their mark in design —including the careers of acclaimed designers Patricia Urquiola, Tord Boontje, who enjoy unparalleled commercial success today.
MA! founder Bernard McCoy, met up with Patricia at the Moroso HQ and factory in Udine, Italy. Here are excerpts from Mccoy's interview.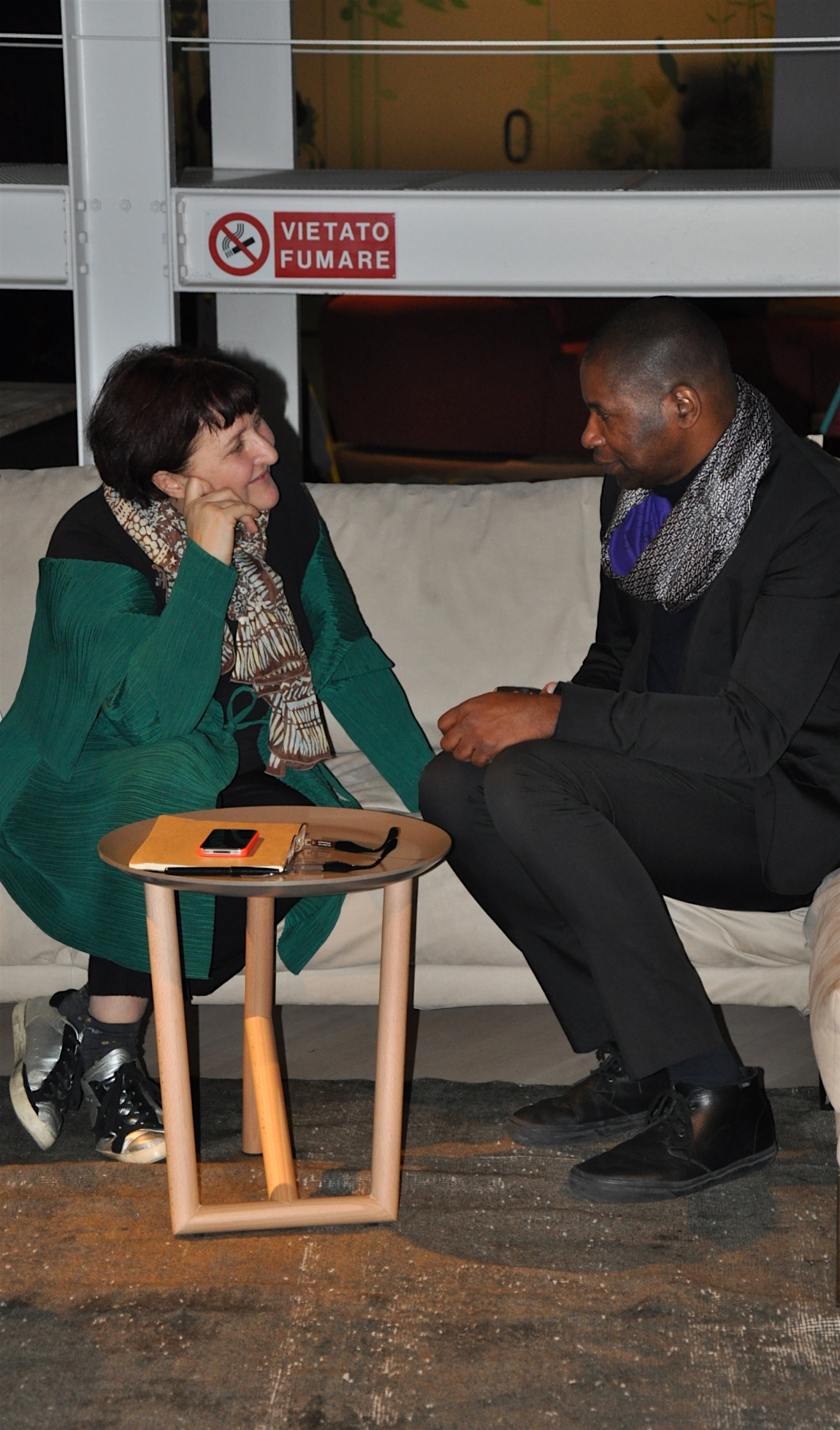 Other aspects of Patricia Moroso's philosophy and values that distinguishes her and the ultimate success of Moroso —her love of family first, sharp instincts, and a deep appreciation for design history —and she really fights for her designers.
MA: Moroso has amazing designs and is one of the most creative, collaborative and innovative furniture manufacturers in the world. As creative director at Moroso, how do you select designers? Can you describe your process?
Patricia Moroso: I've never done a real program in selecting designers. It is not only my instinct of course, but my feelings are also important in these kinds of things. It is very easy for me to feel the talent in a person.However, it is not easy to explain, it comes very natural to me. When you have people around you, you immediately see who is special, talented and you start to think of something in that person that could become a friend, a fun person, someone you might like. It is not business, it is different for me.
Since the beginning when I started in my twenties with a friend, we were in Bologna together and attended auniversity called DAMS (Drama, Art, Music Studies, University of Bologna). DAMS taught the new disciplines in art, music, show business, architecture, and design. At that moment things were very different compared to now where new attitudes are more normal.
The first sort of exercise was in 1986, working with this friend who at the time was only 22 years old. Itwas a friendship collaboration, and together we were thinking about doing something because he was a fantastic comic drawer. In his comics, he put a lot of objects, designing sofas, in his drawings. So, one day I asked him, "why don't we try to realize the objects you imagine in your stories? " We started in this way but it was only an experiment at first. We were in our twenties and just playing, no money, just dreaming. But the company (Moroso) did exist and was doing good design, very classic modern. At that time Moroso art direction was done by a young Antonio Cittero, who now is a very important architect and designer. Moroso at the time was a little company. My family was not interested in avant-garde design, just making good things.
But when my family asked me to work with them, I said ok, but in my way of course. So I started with a friend. My second designer was Japanese. I am a big lover of Japanese design. I am now working with four or five Japanese designers. But the first who was unique and working in Italy was Toshiyuki Kita, the man who designed the Saruyama, our beautiful object. That piece for him was
a sort of archetype of his work. It was designed when Kita was a student, and he said to me it was the most important piece he had ever done that nobody wanted to produce. I don't know why (laugh). Because it was absolutely an organic object. And you know, in the 80s, organic was out of the trend. I felt it was fantastic, so we started the production immediately. In fact, Saruyama is still in production. It is one of the classics of Moroso now. But you know, I proceed in this way.
The third designer was Ron Arad because I was a big fan. I was following Ron everywhere.
MA: He was already famous at that time?
PM: No, he was just an artist whose work was single unique pieces and limited editions. He was working by himself with a group of friends, four or five people. He was producing these metal objects, beautiful metal objects. He had never did production with an interesting company, and so the first collection done by Moroso was in 1989 and was Ron's first experience and working relation with a production company.
MA: At the time, was working with Ron intended to be an experiment in production or was the collaboration about exploring ideas?
PM: We were exploring. Because the collection was about 15 pieces. But almost all the pieces were already sculptures of his work done in metal and every one different. He was doing the sculptures one by one, welding, and decided to keep the shapes. We produced the moulds, the forms, covered them in fabric and so on. This was Ron's first experience.
MA: At this moment in Moroso's history, was the company changed in any way?
PM: Yes. Moroso started this kind of approach for the first time. The name Moroso was in magazines as having done this and that, but before that design collection, Moroso was just a little producer of good things but not interesting for the press. You know, design is also helping you in this way to communicate your brand. And though it was an unconscious decision, this communication (design) was an important tool in that way for me. The collection's effect on the press was for me effective and very strong. That collection was my life; for me it was do it or nothing.
MA: Were you part of the company at that time?
PM: I had started but not in a big way. I'm was here, doing this, doing that, the little daughter starting with my thinking. The people around me would say, they are playing (Partrizia and Ron Arad) but let us play. And I showed them it was not a joke, that play was something more serious. In the end, it was the dramatic moment of change for the company.
MA: Can I ask you a question I get asked a lot from young designers?
PM: Sure.
MA: I hear talk of young designers who feel frustrated because they cannot gain the attention of a manufacturer like Moroso —in part because all the work goes to the big name designers. Is this true or myth?
PM: No, No. It is not true. All the people who work with me now were friends or just students. 22 years ago, the first was just a friend, a student in architecture not known at all. Then he became the famous architect working for Ferrari and Maseratti. Ron (Arad) was famous but just in a little group of people, because he was an artist more than a designer. Ron became a designer with me and later worked with Kartell, all the other companies...Driade, and so on. At the moment Moroso was the first company working with them. Later, with Patricia (Urquiola) for instance, who is our main designer.
MA: Was she famous before you collaborated with her?
PM: Absolutely not. She was an assistant, a young assistant of a famous designer in Milano. She showed me something that she wanted to do by herself. This is because when you are an assistant for a famous designer, you are doing your work, but the work comes out in the name of the studio and not your name. She had done a lot of important things but under the name of the person of the studio paying her to work for him. This is normal. But at that moment Patricia was ready to move on and start with her own thing. So this gave us a time to know each other through a common friend who lives in Udine. He introduced her to me and I saw what she had prepared for the meeting and found it beautiful, very special. But also because she was a girl, I was happy. I knew girls as designers before, but you have to be first a good designer of course. But because she was a girl I was happy and we are now very good friends.
MA: What would you say to a young designer, say in Atlanta, who has dreams to make a career in design?
PM: Do something interesting. You know I can not see everyone in the world, it is impossible. Patricia Urquiola was working and her book was full of important things done for someone else, but the thing that she brought to me, a little model of a beautiful sofa, and I said wow! The piece was very elegant, captured some memories of the seventies because she worked for some years for Vico Magistretti, one of the big masters in Italian design and had a lot of these skills. So for Patricia, this piece was sort of a dedication to that era.
MA: Patricia Urquiola worked really hard to build a career and be engaged in the industry?
PM: Perfect. First, she was studying a lot and was already an architect in Madrid when she came to Milan to live. And in Milan, she understood a different part of architecture that was design. So she did another four years in design at the university with teachers like Achille Castiglioni, the important big masters. Patricia brought a lot of these teachings to her work.
MA: And like you said, Patricia Urquiola and you have remained very close.
PM: Yes, and she married someone from Udine, yeah!
MA: Speaking of Udine. Besides the company being located here, why have you remained in Udine for all these years?
PM: Why? Well, of course I could live someplace else but I'm very happy in Udine.
MA: I researched lots of interviews of you, and I never hear talk of Udine. But I know from personal accounts, having lived in the region, that Udine is a wonderful city to live and play.
PM: I used to live in Bologna in the beginning. I was happy and could have lived there for the rest of my life. But you know in everyone's life, something happens that changes everything. For me, it was the company (Moroso), that in the end of the seventies and early eighties had a big crisis. But not only that. It was the first big financial, economical recession in the world at the time. In Italy, good companies died, and our company faced challenges too. So, my parents called on me and my brother to help with the company; we were young but living in Bologna.
MA: That was very unselfish of you because you were young and doing your own thing.
PM: Yes, but I was not yet doing my own thing. I was studying again and working in an artistic environment which was very nice but not yet my thing. But this opportunity was important and it came to me when I was 24 years old. I decided to do it because I must do something to help my parents. And in reality, I did it because I was very passionate about the opportunity; because I grew up playing on the company grounds and it was something that was in my blood. And when I was a teenager, I was always reading all the magazines and books about design, architecture, this revolutionary moment in design in the sixties and seventies. For me, design was an opportunity to change the world, and my role in the business was always in the art side; never the business but the artistic side.
MA: What were you doing in the beginning.
PM: I starting taking over the design collection because in the beginning the design side was a small part of the overall production. I took over the catalog, graphic design, photography, choosing the fabrics, the fabric and textile collections, all the things in design. At a certain part, it was me doing all these things.
MA: And being back in Udine, at that time you had your friends around again?
PM: Yes, I had my friends. I left Udine when I was eighteen. But basically, the company is here and the reason I am here is this...if you are part of the company, you live where the company is. I tried for almost ten years, living in Bologna and working here (Udine). Moving every week; on Monday morning driving, and Friday afternoon back to Bologna. Just too much running really. So one day, I was so tired of driving and for other reasons, I moved back to Udine.
MA: And you are happy in Udine?
PM: Yes, I have my husband, three beautiful children, my new house with a wonderful garden. I was in the garden this morning, here I show you (Patrizia shows images of her beautiful house design by Patricia Urquiola and also featured in Moroso's new catalog).
MA: Do you grow fruits and vegetables and what are those beautiful sculptures in the picture?
PM: Yes, we have some things but I am not a gardener. I received a present for the garden by two Swiss boys living in Thailand (she points to the picture) who have a wood company there. They sent me two deers made of wood. This morning they were wet and have beautiful color.This is the house (shows me another image). You don't see the details in this image but is very African, black and red.
MA: Is this the first house you've built?
PM: Yes. Before I had an apartment like everyone here. I started this house project when my daughter was born, ten years ago, more or less. And another 5 years to build it.
MA: Did you have an architect?
PM: Yes, of course. Patricia Urquiola. She is the main designer, good friend, and the architect.
MA: Can you speak about early Moroso and the Italian explosion in design that grew out of the 1960s and conquered the world?
PM: Moroso is a medium sized furniture company by Italian standards, but that is small compared to America. Moroso is also family-owned, one of the reasons responsible for the birth of Italian design in the 1950s, 1960s. Italy was starting over again, but the war had destroyed everything, especially this area. It was the northeast border and all the German army passed through here, the only known passage. So you can imagine the disaster from an army running away, leaving Italy, they destroyed everything.
My father and mother were very young at that time they decided to make something of themselves. Instead of going to the United States or Canada, they remained; although it was a dream of my mother to go to Canada because alot of her friends were sending letters saying come, come, it's beautiful, you immediately find a job, you have everything, etc.
At the time my parents were only workers, really young when they decided to start. So this story in a way, was so important because of how my parents started, as small craftsman. In only 10 years, they built this (Moroso). The showroom we are in now, was the first production area. The office was our house.
The company started out in industrial production, producing series, cutting with machines, and all of the systems fitted to industry, not craft, but working with local talent in Udine. At the end of the 1960s, my father knew some important designers from Milan, Antonio Citterio, and some others. At the time Italian design was all about Milan and Florence, these were the two poles. The companies were medium and on very friendly relations with architects. This is how the sharing of ideas was the early conditioning of Italian design. The formula is this; if the companies were too big like German companies, they need to produce like a machine; if the company is too small, it is a craft and there is no money to invest. My parents already had 100 employees by the early 1960s, a growing little company.
If you consider this, Italian design comes from these special conditions, the market, the production, but also the cultural ambience of those years was very special and very strong. Especially, the companies based in Florence, which were much more intellectual and connected with the architecture universities which represented new and radical ideas and theories about architecture coming from the United States.
This led to Italian architects rethinking design, a new radical design because it infused radical-thinking, new technology of the time, and art. If you look back at some of those early designs, they appear absolutely crazy, beautiful, interesting and totally changed the way of the object; the concept of a sofa could be something else. Some of the names you may not recognize, but I remember an object called 'PRATONE' , which means big field. Pratone was molded to appear as big grass, you sit, and the grass opens.
It was also the radical contemporary art of those years coming into the equation too and part of the conditioning I spoke of earlier. In the United States, you had Pop Art, Andy Warhol, which was influencing, strong, pushy, and being pressed into production, all which was normal in those years.
MA: The Saco chair comes to mind. It was sexy.
PM: Yes, the seventies, Saco by Zanotta was beautiful. It was all those architects who are now the old masters, but at the time were very young, twenties to thirty years old. But also those companies were young and being managed by people around thirty years old or less. This was a very special period in design and occurred only in Italy. This was the conditions for the explosion and all over the world people started talking about Italian design has arrived. The good news is that the energy that started in Italy is continuing. But you have to pay attention and put fire into the energy.
To speak to Moroso's 60 years, we started out as a little craft company to become one of the most important in Italy and the world for design. I never forget the starting moment. I am very obliged to this first history, the sixties, the seventies. I was a kid, but I was totally in love with the radical thinking that continues into what we do today at Moroso. We are free to invest in research in a complete open way, anywhere.
To go back to your earlier question on the young designer; every year Moroso brings in one to three young designers to collaborate with. My job is to fight for the designer, against everything. If I choose a designer, then I must respect his work. I always try to make what they want, and whenever it is possible, I try to make 'exactly' what they want.
Patricia Urquiola started in 2000 and is a renowned commercial success. Tord Boonttje started some years after in 2002 or 2003. With Boontje, he was just out of the Royal College (London), absolutely unknown. I was so proud of Boontje's launch after the week of iSalone (iSalone del Mobile is the world's largest design trade fair in Milan) that year, because he became a superstar. I had let him do an exhibition at Moroso showroom in Milan as his first experience. I saidyou are free to do what you want. This is my approach when I find someone I really feel is important. Tord did an incredible installation and everyone was shocked about it. This made him famous in one second if you know what I mean. But more important, Tord established a big trend and I told him "you put the decoration in design".
MA: Isn't he Dutch?
PM: He is Dutch. I love Dutch very much. Tord was a student at Eindhoven Academy, and then at the Royal College, certainly among the top schools of design in my opinion. He is now the director at the Royal College, third year now. The school has a different approach now, a very Dutch approach. He is also a very nice person and fantastic teacher.
MA: I really connect with this quote of yours when you were describing keeping the energy and fire alive; "once the fire stops, everything stops." It's a great metaphor for life.
Thank you Patricia Moroso.
PM: You are welcome Bernard.
MA! would also like to thank Moroso USA and Map Contract's Melissa Monk.
Advertisement