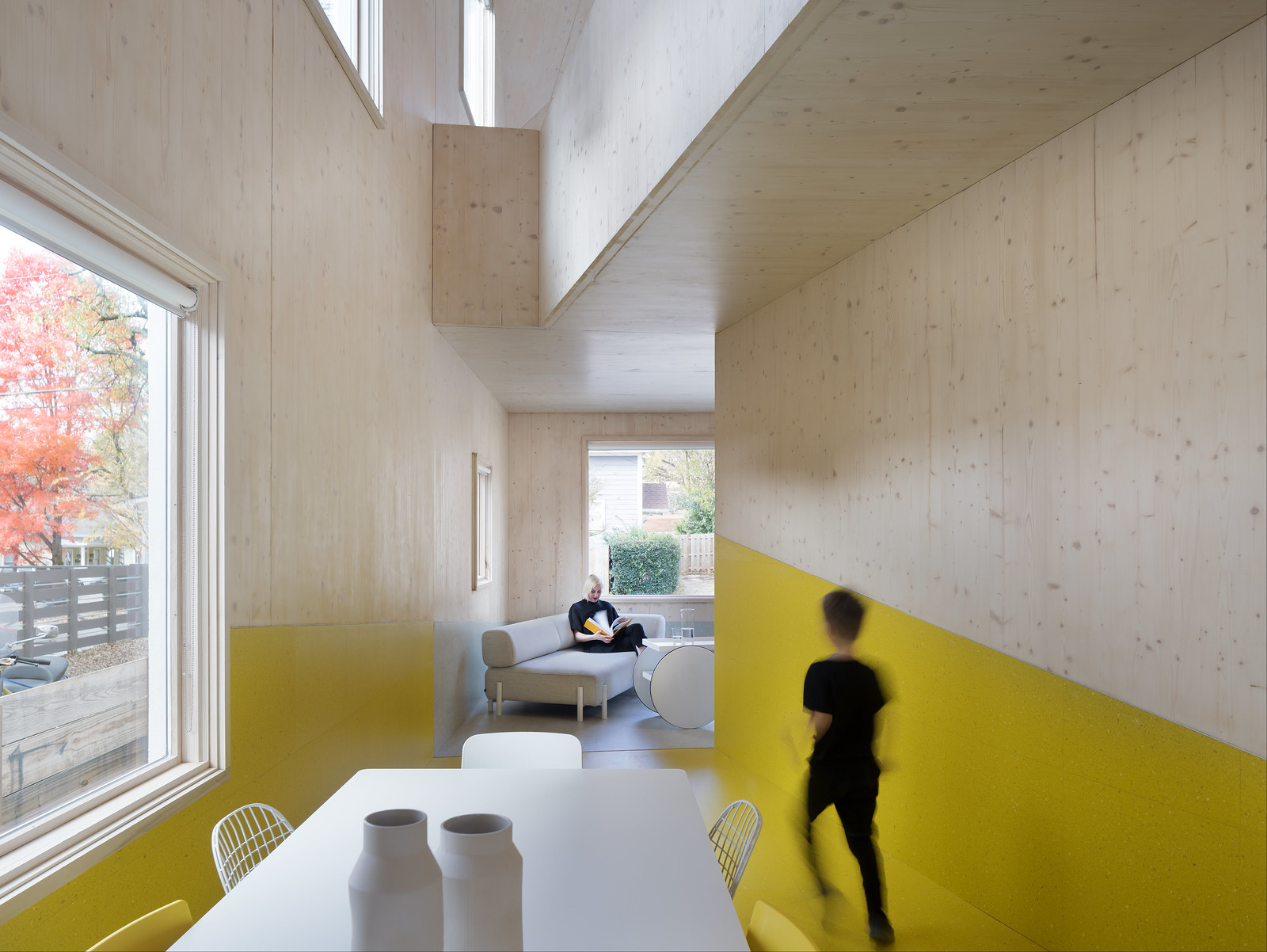 2019 MA! Arch. Tour
Closed
Haus Gables is only the second project in the US to use technologically advanced Cross Laminated Timber, and with outstanding results. MA! Architecture Tour is Saturday and Sunday, 8-9 June 2019 — part of the Atlanta Design Festival.
Each year this acclaimed tour about contemporary residential and commercial architecture and design attracts thousands of visitors across the nation to come experience modernism in Atlanta and participating satellite cities.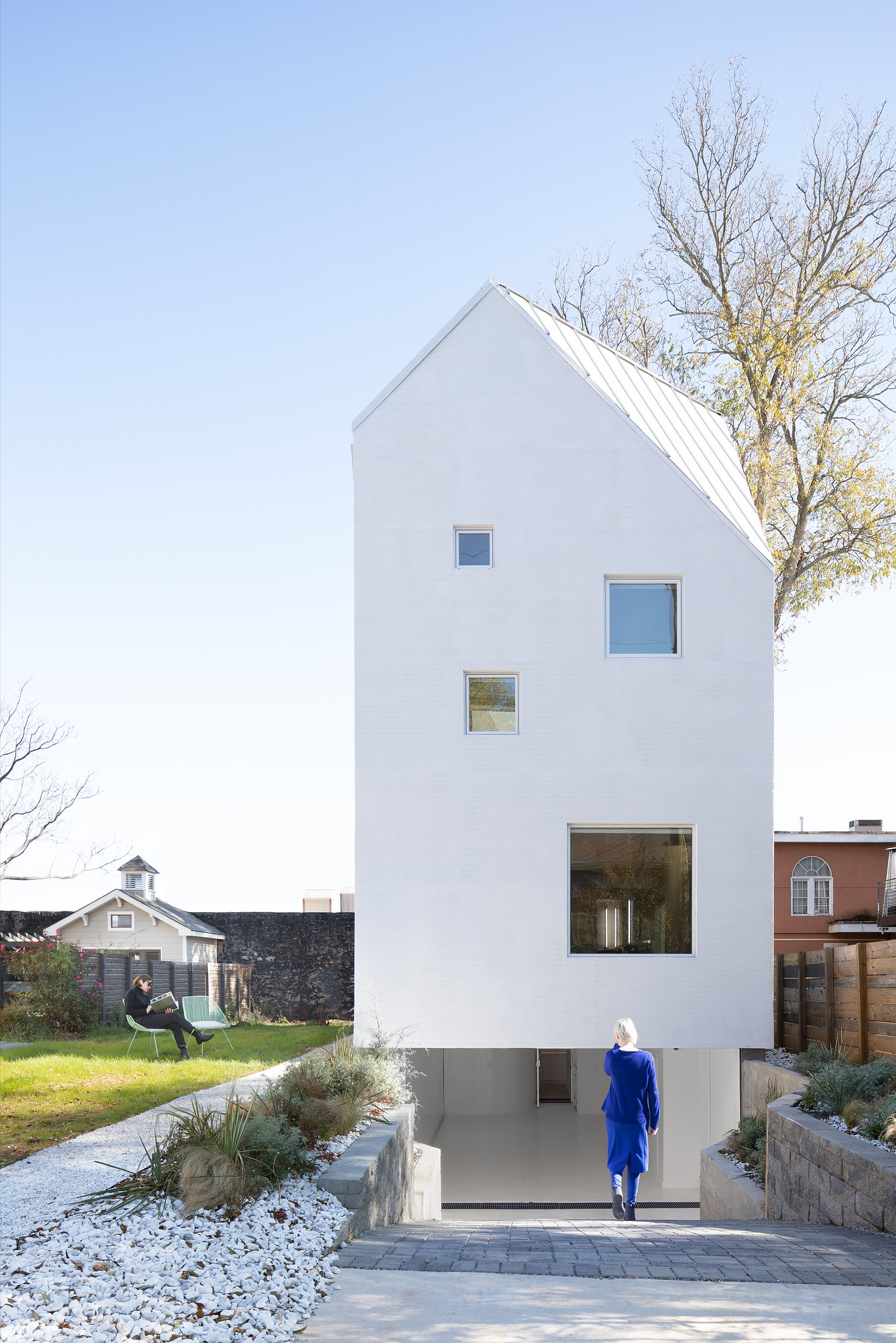 Our feature project celebrating this year's tour is Haus Gables, located in the heart of Atlanta, Georgia.
About Haus Gables:
Haus Gables is a new ground-up residential project designed and developed by Atlanta and Boston-based architectural designer Jennifer Bonner, director of MALL.
Cross Liminated Timber (CLT) meet Haus Gables
Located in the Old Fourth Ward neighborhood of Atlanta, the 2,200 square-foot home is one of only two residences in the country made of cross-laminated timber (CLT), an exceptionally strong wood material produced by gluing together layers of lumber that alternate in direction.
The house, which takes its form from a cluster of six gable roofs, also features a series of faux-finishes that clad the exterior and parts of the interior in opposition to expectations.
A graduate of Auburn University's Rural Studio and Harvard Graduate School of Design—where she currently serves as associate professor Assistant Professor of Architecture and Director of the Master in Architecture II Program, Haus Gables is the first residential project designed and developed by Bonner.
Haus Gables has featured in leading online design sites including designboom, arch daily, and arch papers.



FRAME, Dezeen and Atlanta Design Festival
We are thrilled to announce our partnership with FRAME and Dezeen, two of the world's most popular and influential media outlets on design.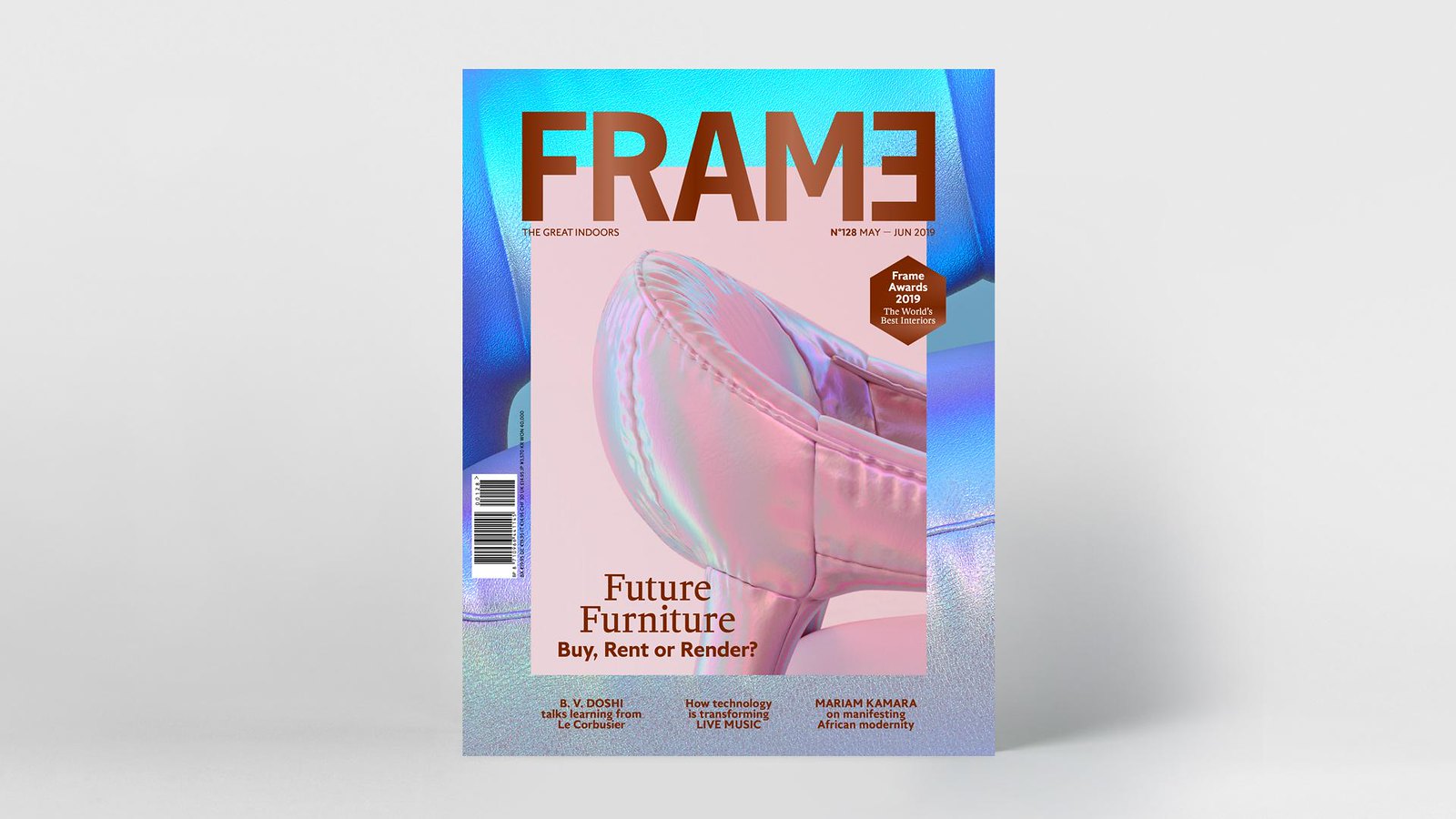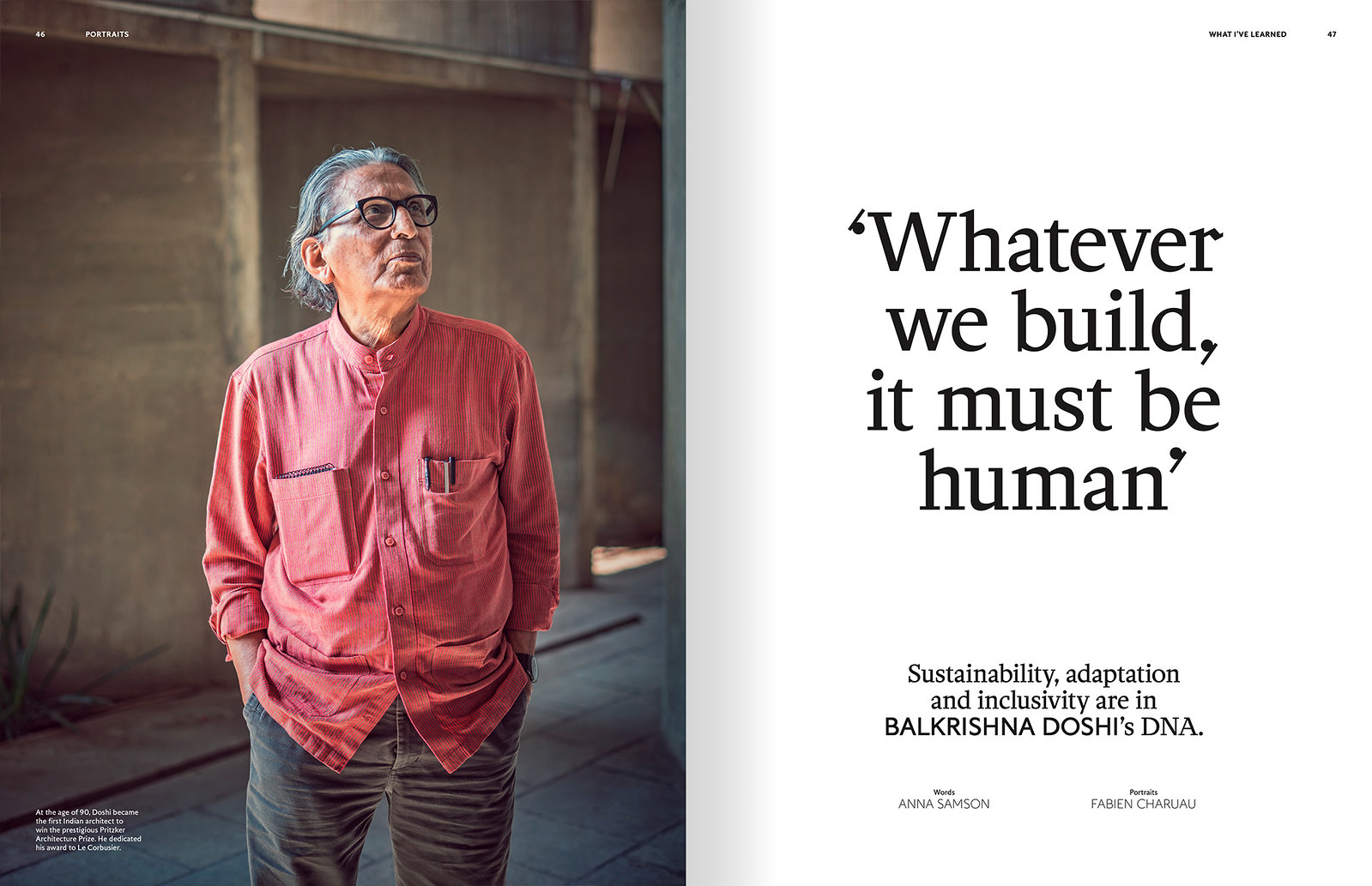 For 2019, Atlanta Design Festival is partnering with two internationally renowned authorities on creativity and culture —Netherlands-based FRAME magazine, and online magazine Dezeen, both as official media partners to all things Atlanta Design Festival — including MA! Architecture Tour and the Design Economy Expo. FRAME and Dezeen are winners of numerous awards for journalism and publishing.



MA! Architecture Tour
MA! Architecture Tour is part of the Atlanta Design Festival including satellite tours in participating US cities, the Design Economy Expo —a celebration of creative knowledge, the design economy and culture, the new Atlanta Magazine HOME Modern Style Show House, Partner Satellite Events, talks by Skibsted ID and founder of Biomega —Jens Martin Skibsted, International Project Manager for the Dutch Design Foundation/Dutch Design Week —Ingrid van Wacht, and much more.
Check out the short film promoting MA! Architecture Tour —filmed around locations in Atlanta.
Atlanta Design Festival 2019 and Design Economy Expo
The annual festival celebrates creativity elevated and what makes Atlanta great. It is home to the DESIGN ECONOMY EXPO promoting creative knowledge, Atlanta's growing design economy revolution and modern culture. Intended for the trade but open to media and general public, Design Economy Expo is a highly curated and selective event tailored to inspire and grow the design economy in thoughtful ways, showcasing the industries' leading established and emerging international brands and design studios.
MA! is proud to announce SOUTH DNTWN —the original Atlanta and emerging creativity hub, in partnership with German developer Newport Holdings, is the new home to Atlanta Design Festival's Design Economy Expo 2019.
Design Economy Expo leading international brands and studios exhibiting this year includes Stockholm-based BAUX's USA launch of Acoustic Pulp designed by Form Us With Love, Brooklyn-based studio Rich Brilliant Willing (Illuminations Atlanta dealer) presenting the Palindrome chandelier,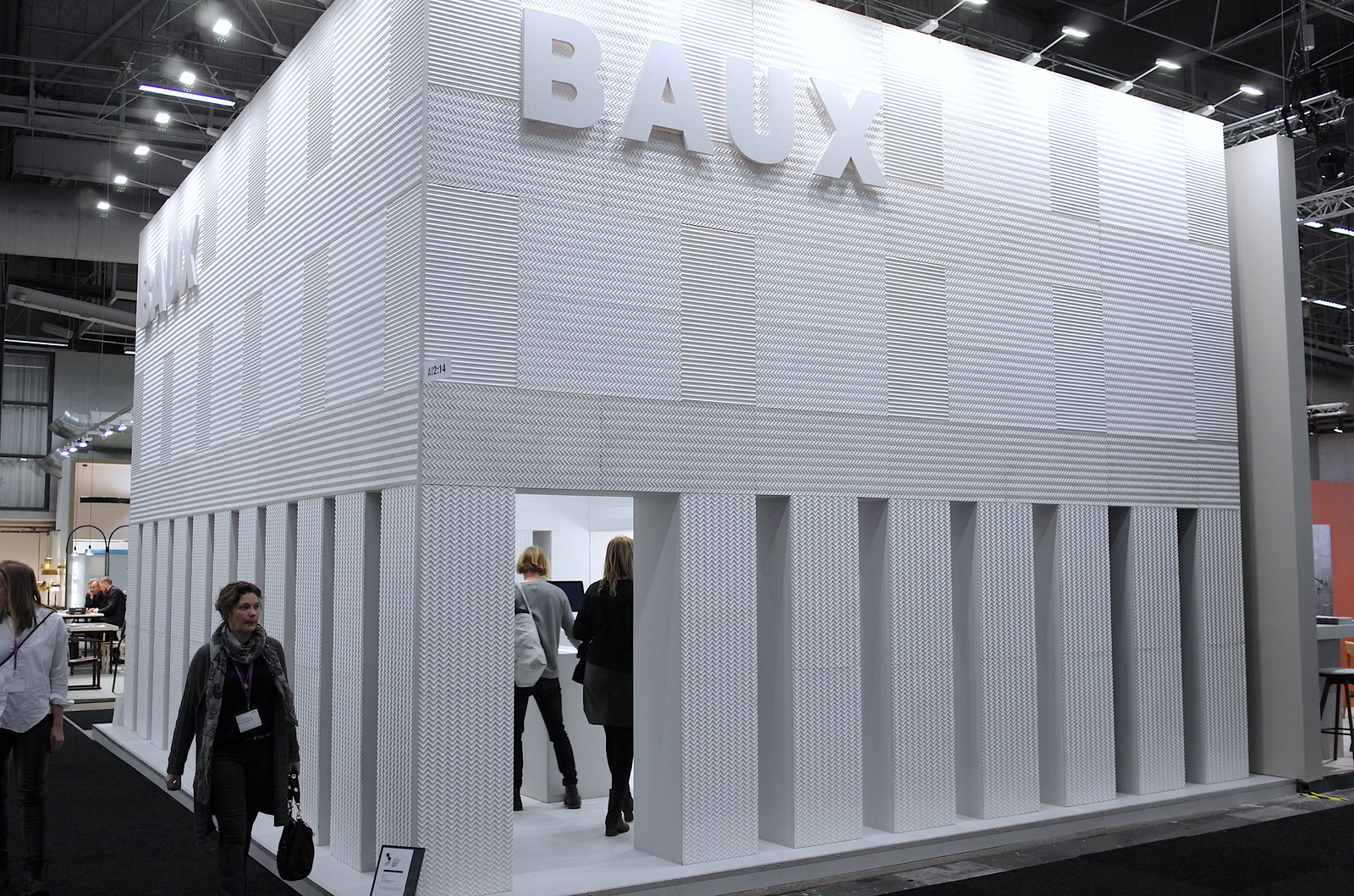 two emerging Dutch design studios/Dutch Design Week exhibitors — Sander Hagelaar's installation ALL FALLING DOWN and Pauline Wiersema installation CUT THE CRAP , just to name a few.
Design Economy Expo takes place in the heart of SOUTH DWNTN, currently ungoing a multi-billion dollar investment in adaptive reuse and infrastructure projects to make SOUTH DWNTN a much sought-after designation for live/work in one of the oldest historical Atlanta neighbourhoods.
Attending the Design Economy Expo, visitors discover products, objects, materials and more for architecture and design, thought-provoking installations, continuing education classes for design professionals, and talks for the design-seeking consumer.
Advertisement