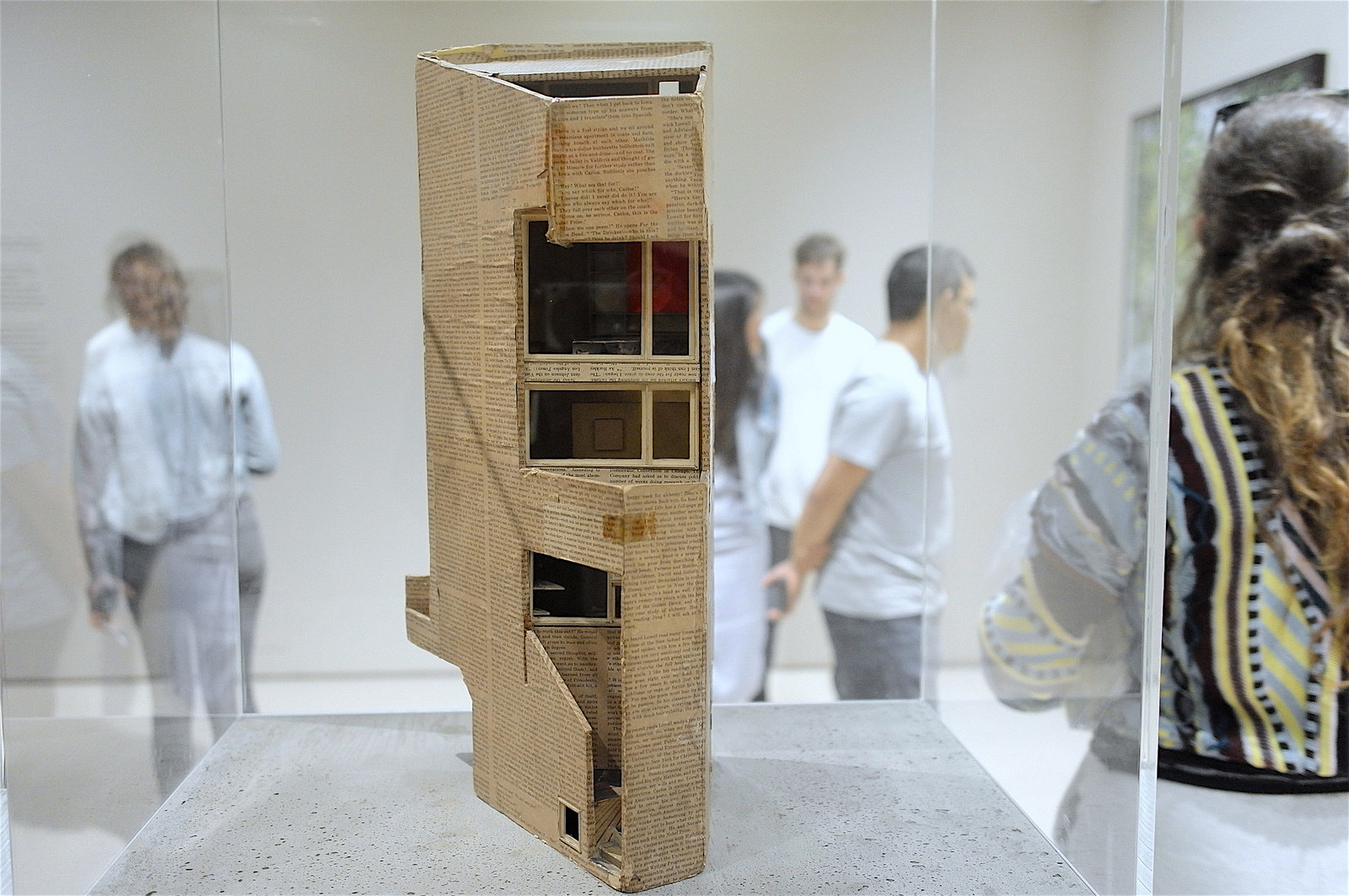 Barbican's Japanese House Exhibition. Part II
Our homes and personalities are intrinsically linked but nowhere more so than in Japanese architecture, where the needs of a building's residents inform its very construction. Part II continues our look into experiencing the Japanese House exhibition, Barbican's major exhibition on domestic Japanese architecture and life after 1945.
The Japanese House is one the first major exhibitions to focus on Japanese domestic architecture from the end of World War II to now, a field which has consistently produced some of the most influential examples of modern and contemporary design.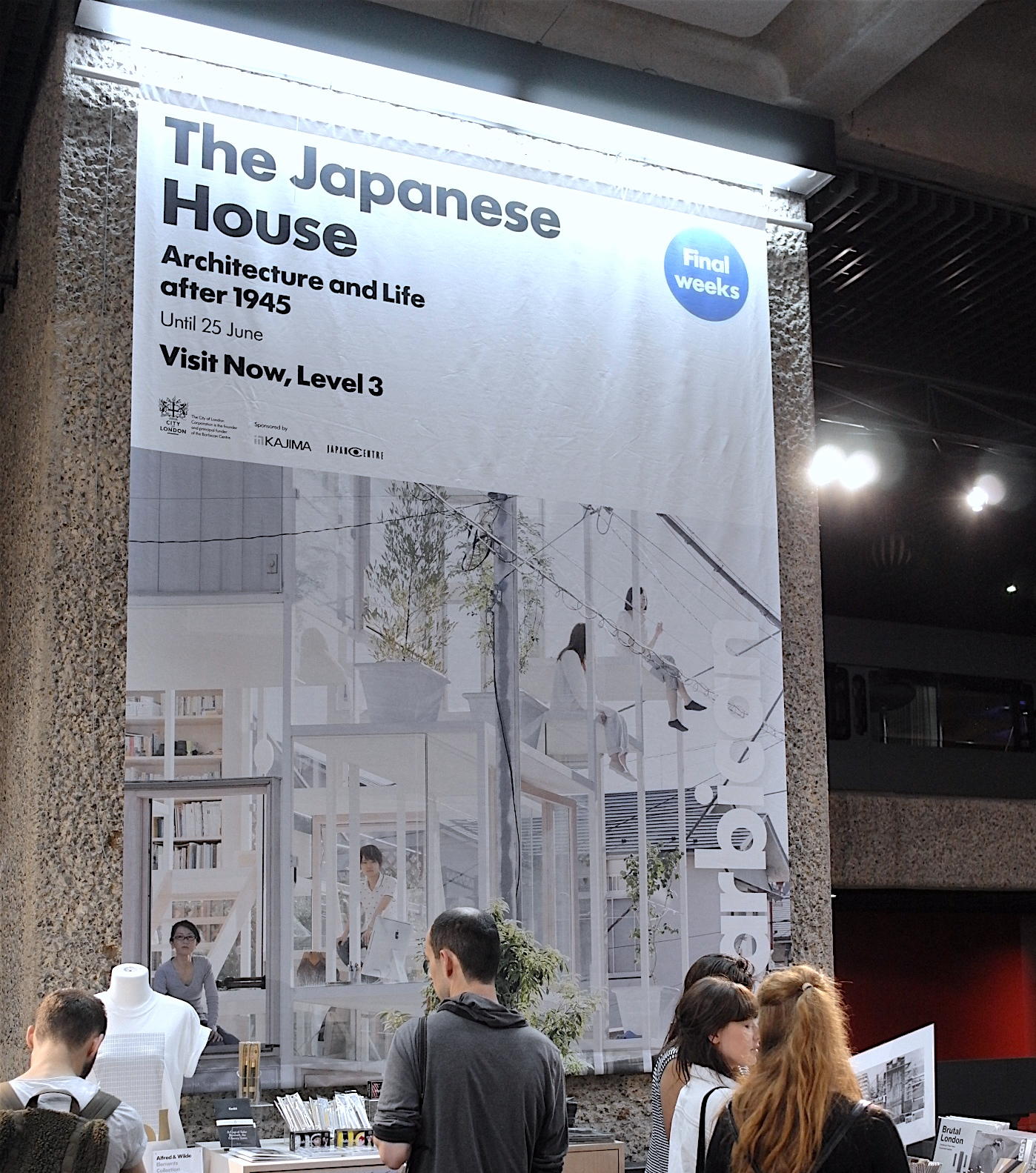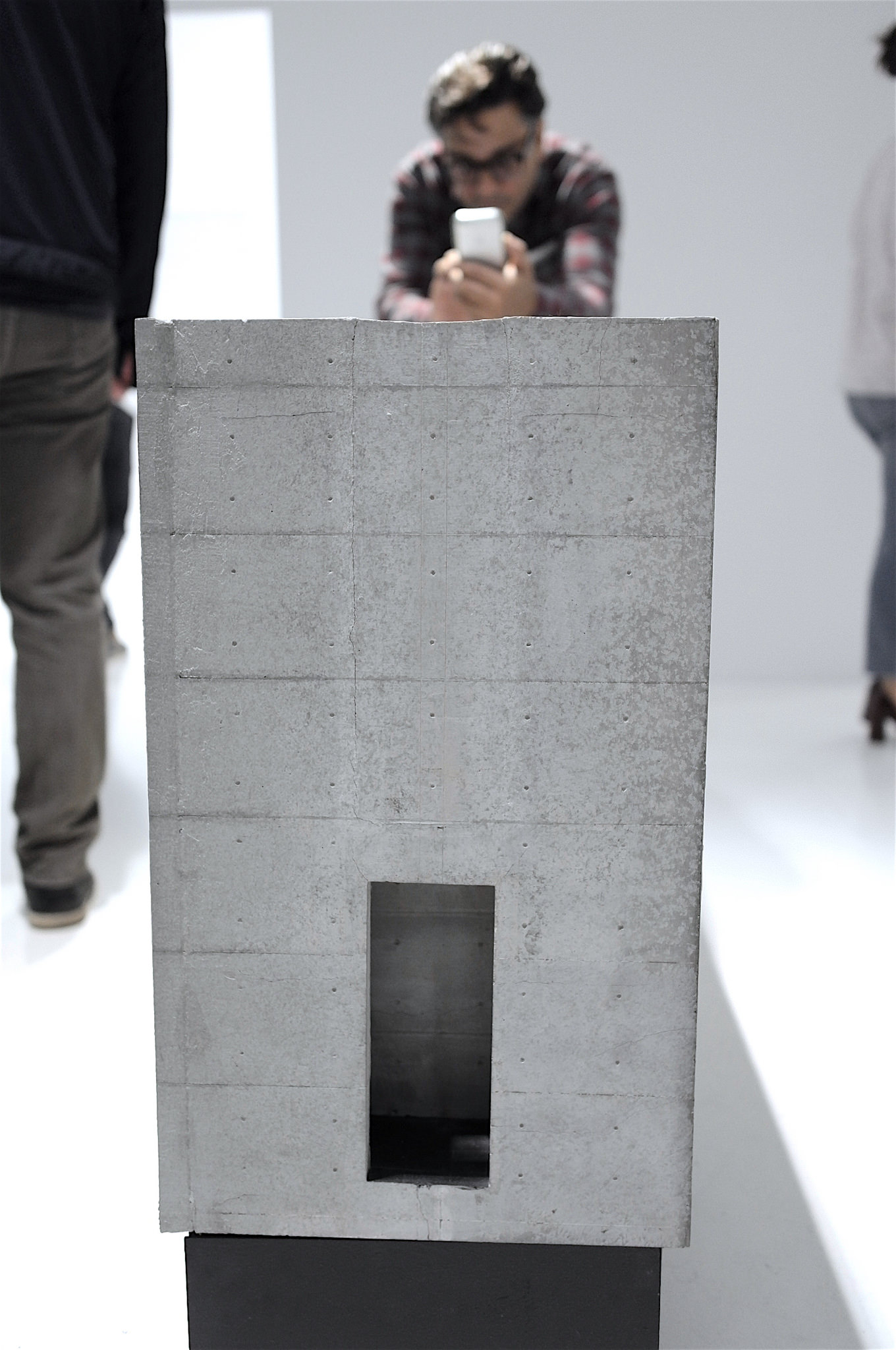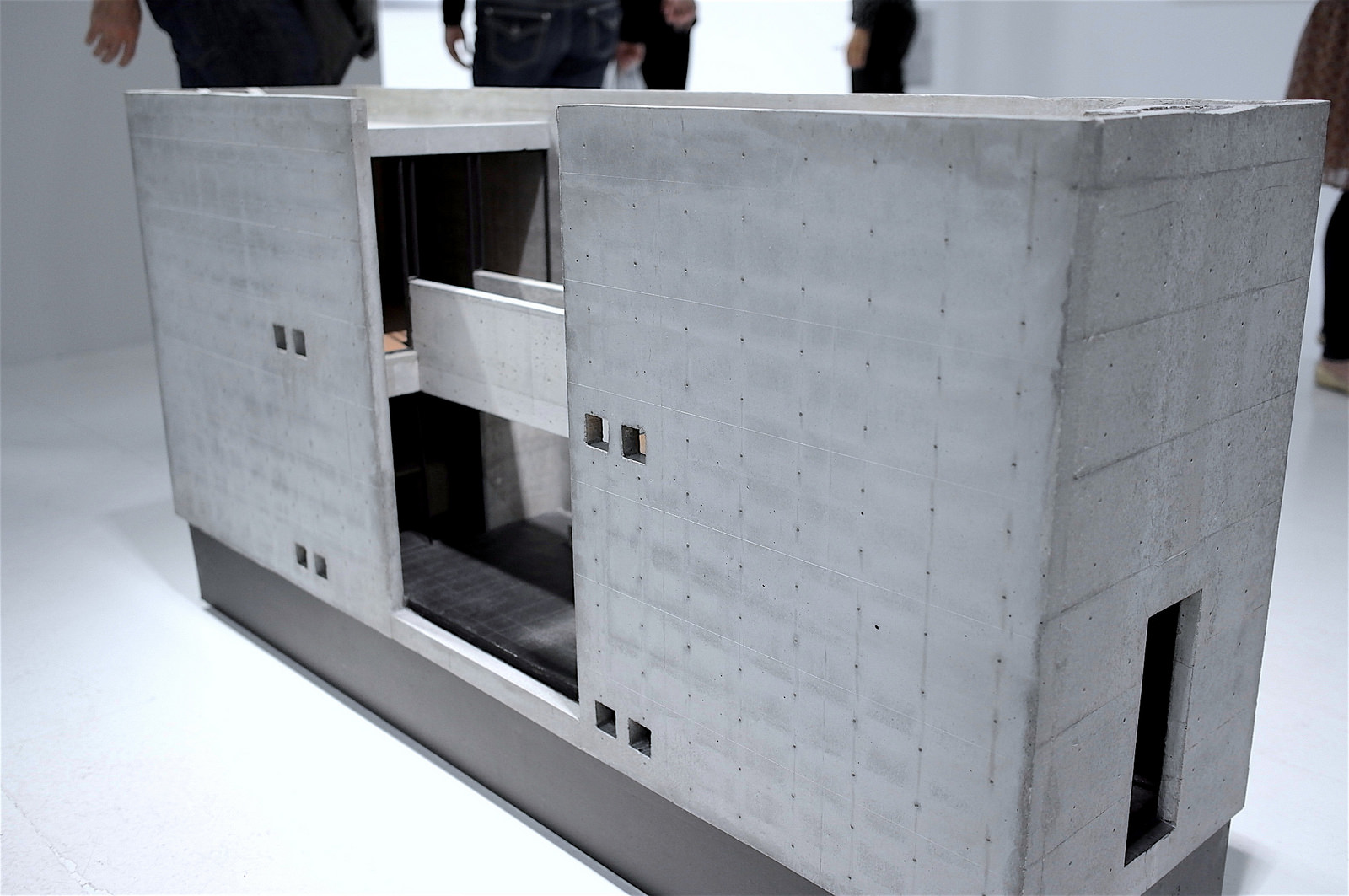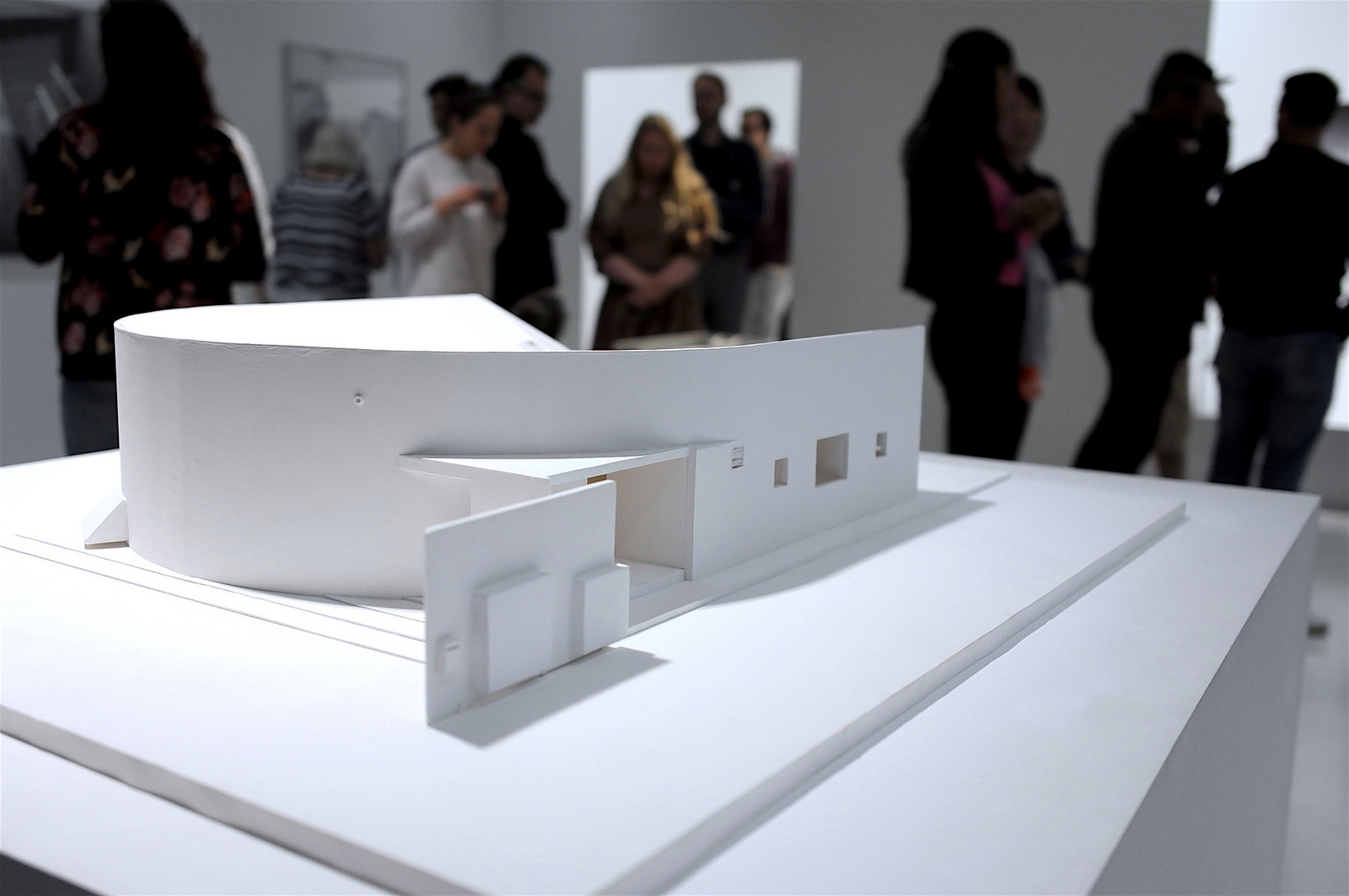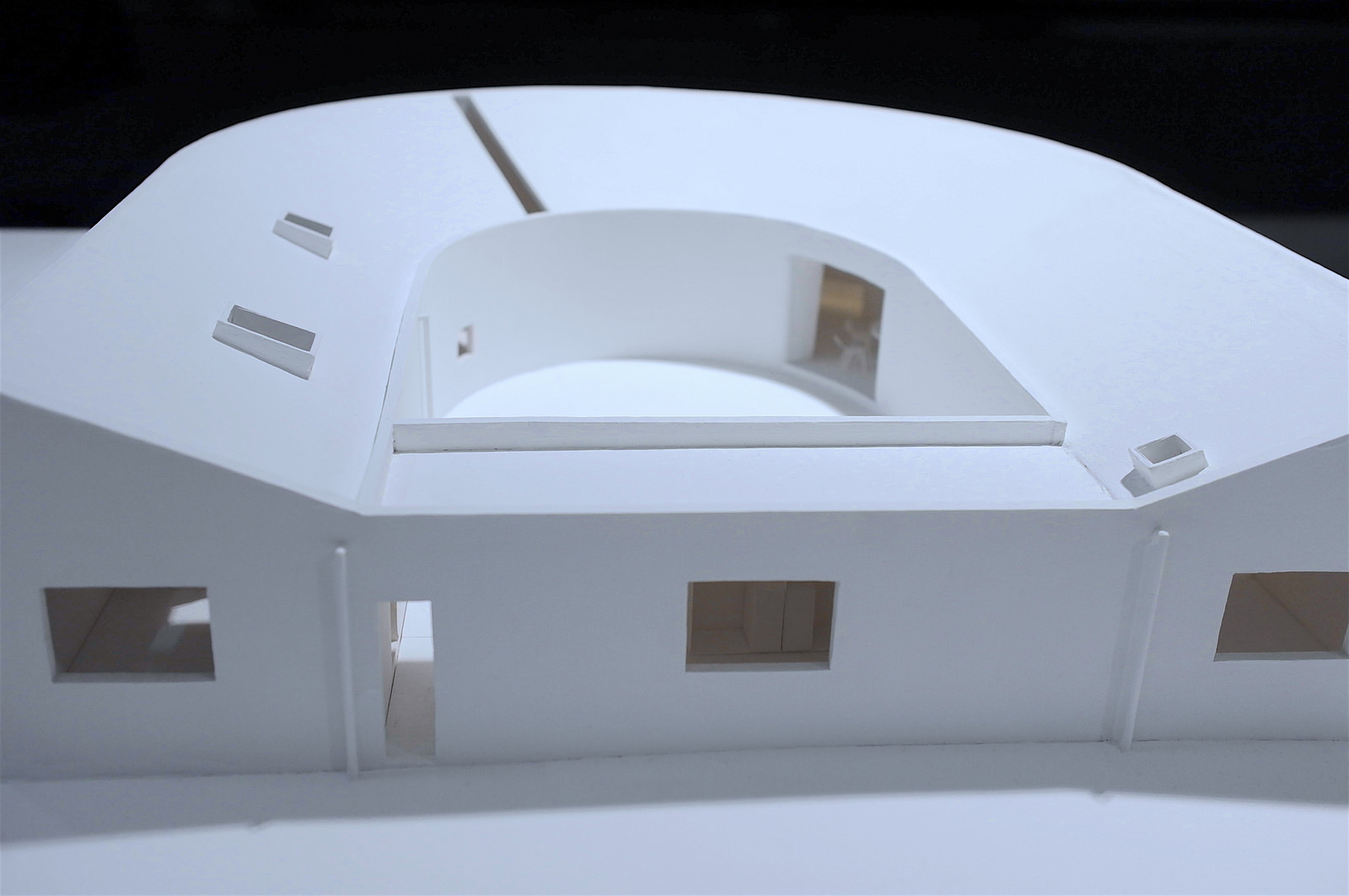 The Tea House and Garden
In the other half of the lower galleries, Terunobu Fujimori, both a practicing architect and a highly respected historian of Japanese architecture, has designed a newly commissioned teahouse with an exquisite garden.
The teahouse, with a hand-charred timber exterior and a white plaster interior, forms a counterpoint to the contemporary minimalism of the Moriyama House, revealing the importance of the handmade, the material and the fantastical in Japanese design. This space was be brought to life with weekly
public tea ceremonies.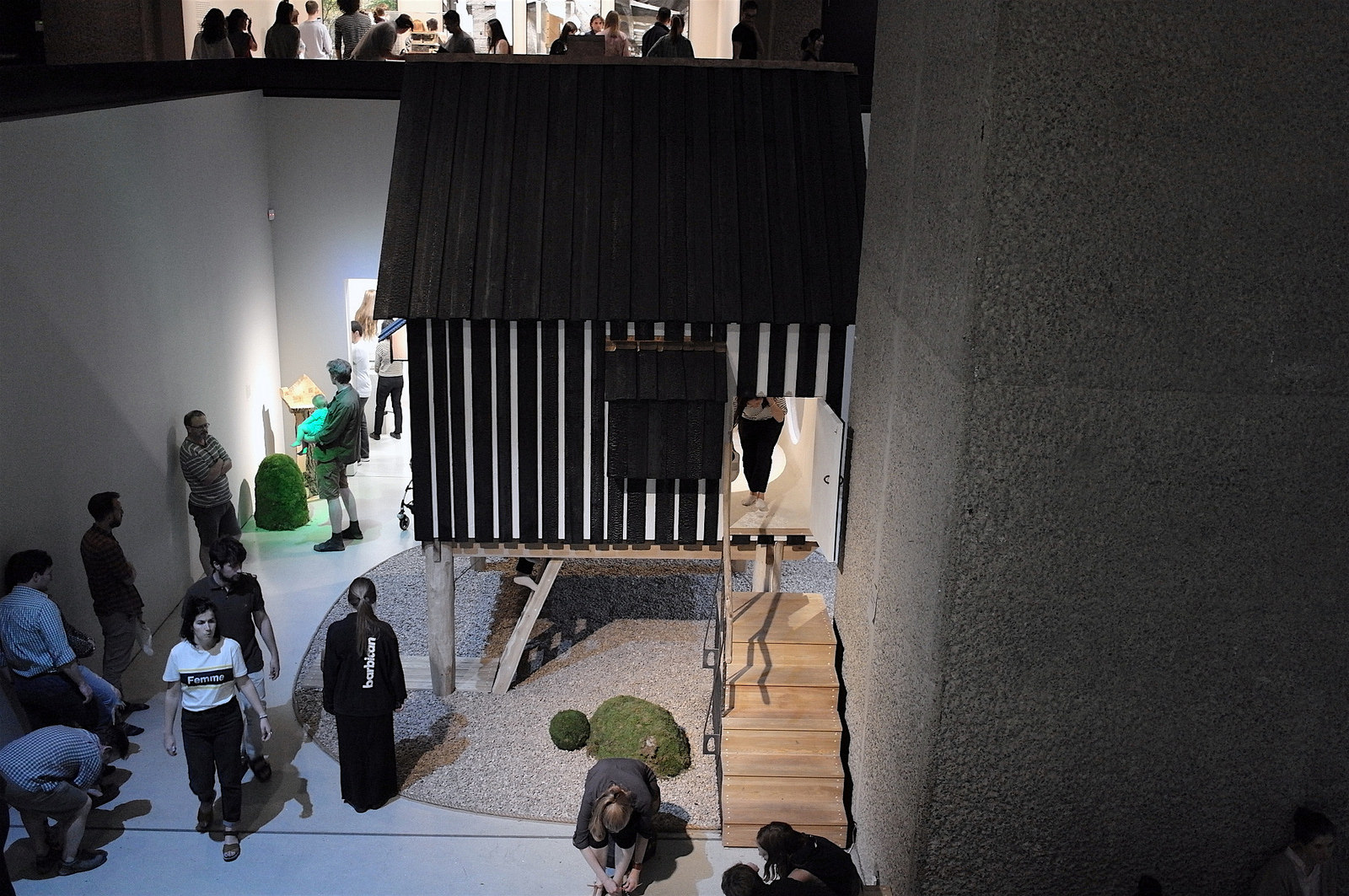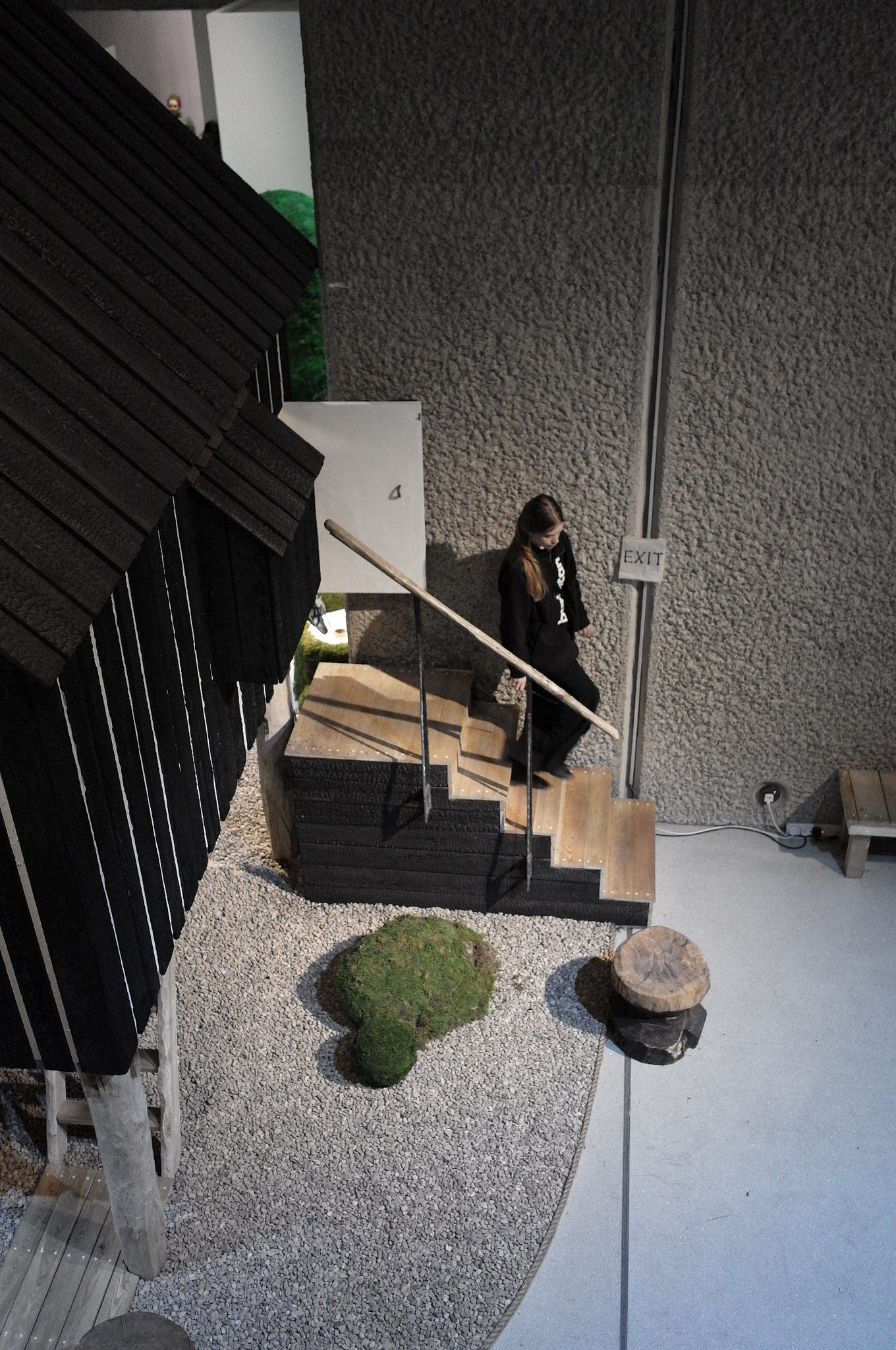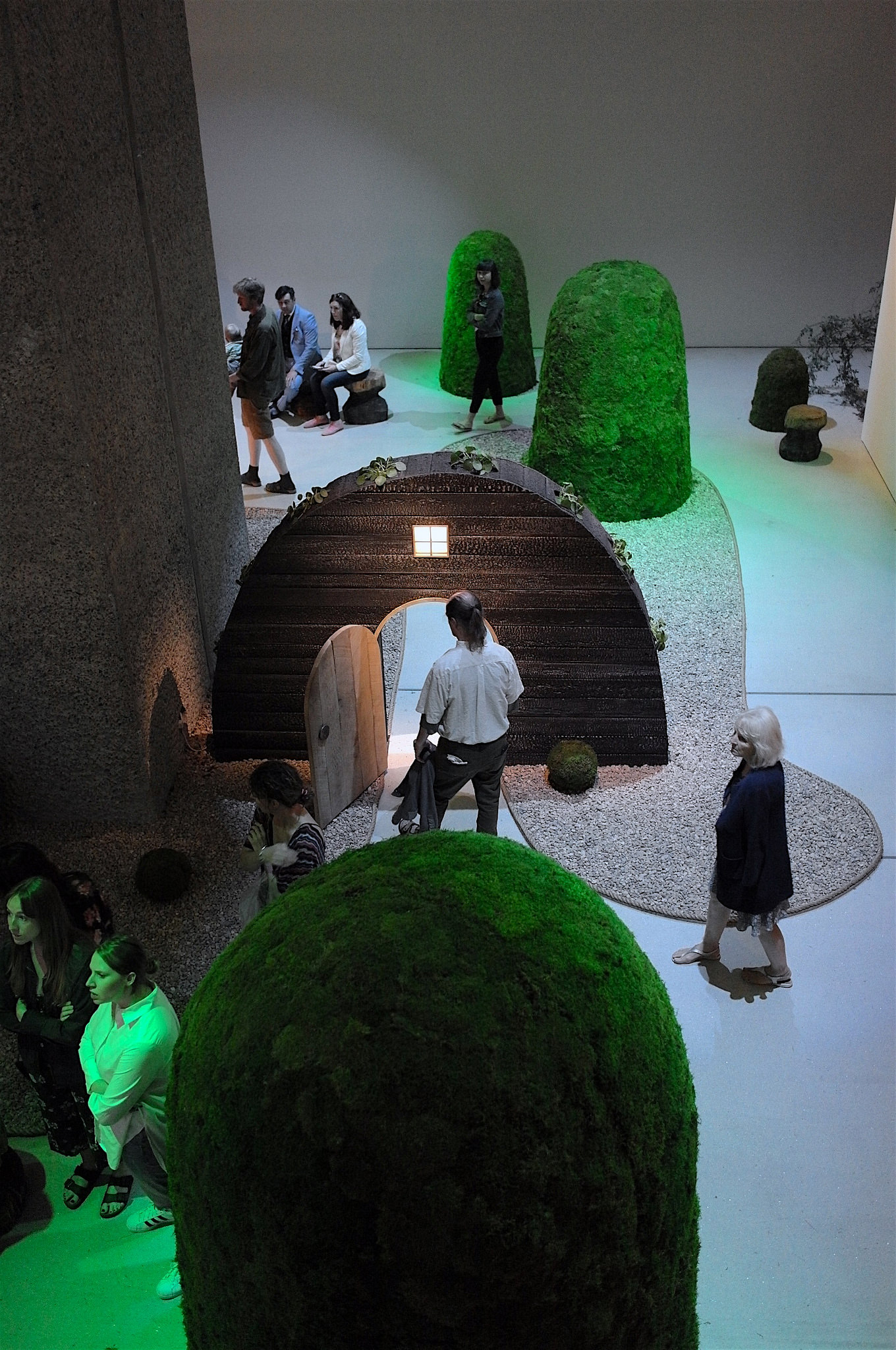 The coexistence of various temporalities and scales within the space of the gallery re acts on the extraordinary possibilities of exhibiting architecture.
Considering developments in residential architecture in the light of important shifts in the Japanese economy, urban landscape, and family structure, the exhibition featured over 200 works including rarely seen architectural models and drawings, as well as film and photography from outside the world of architecture that cast a new light on the role of the house in Japanese culture.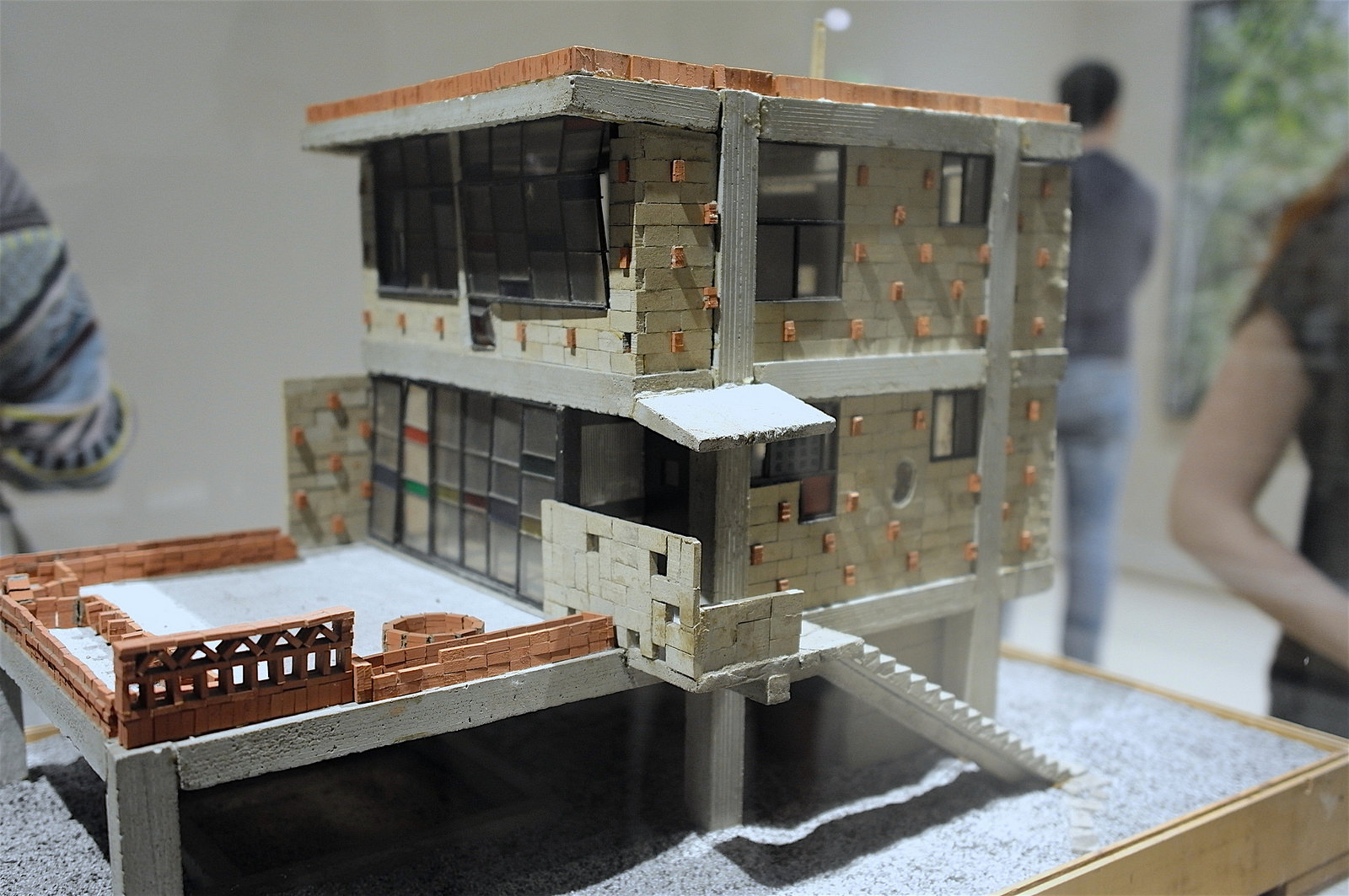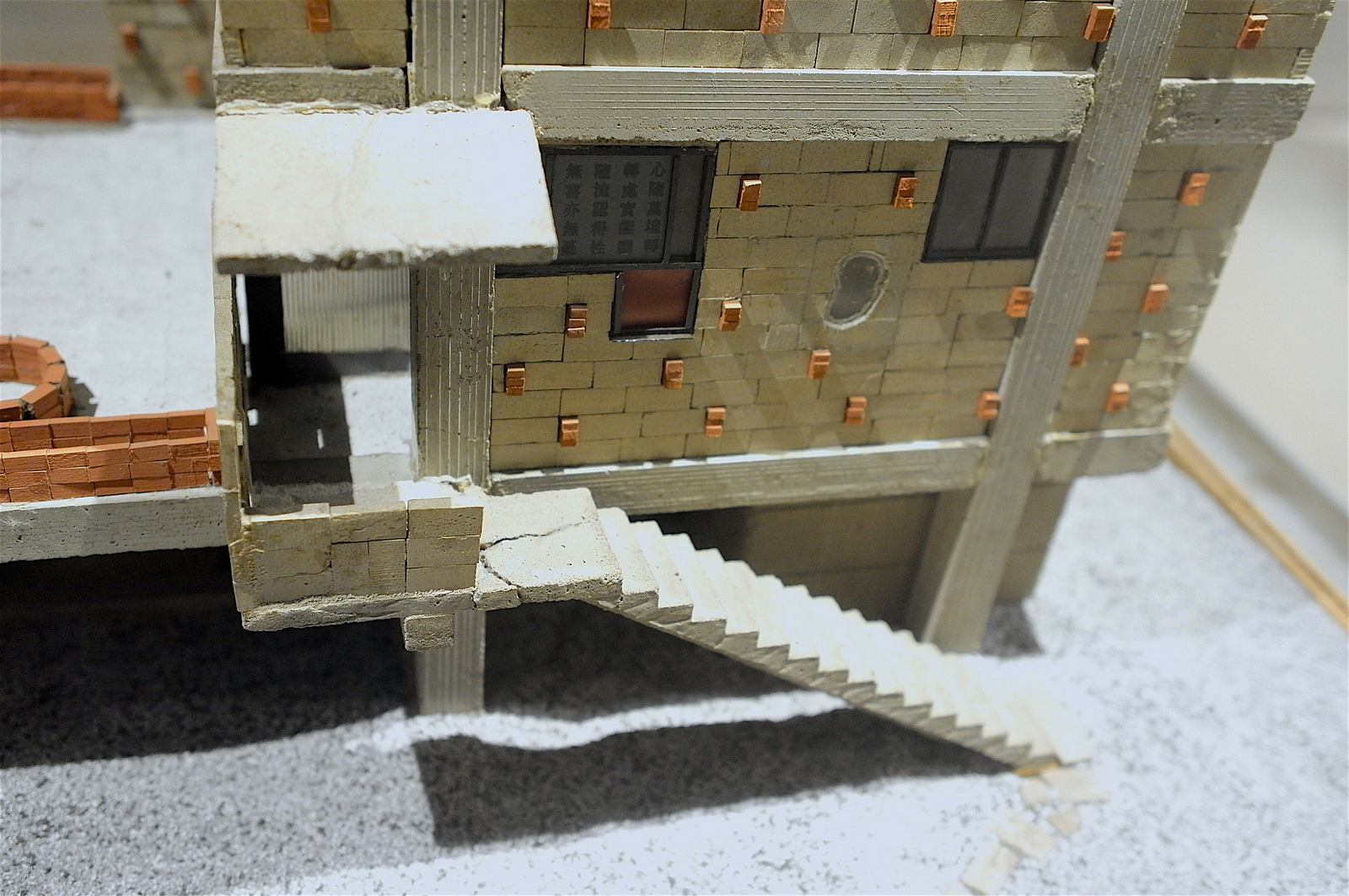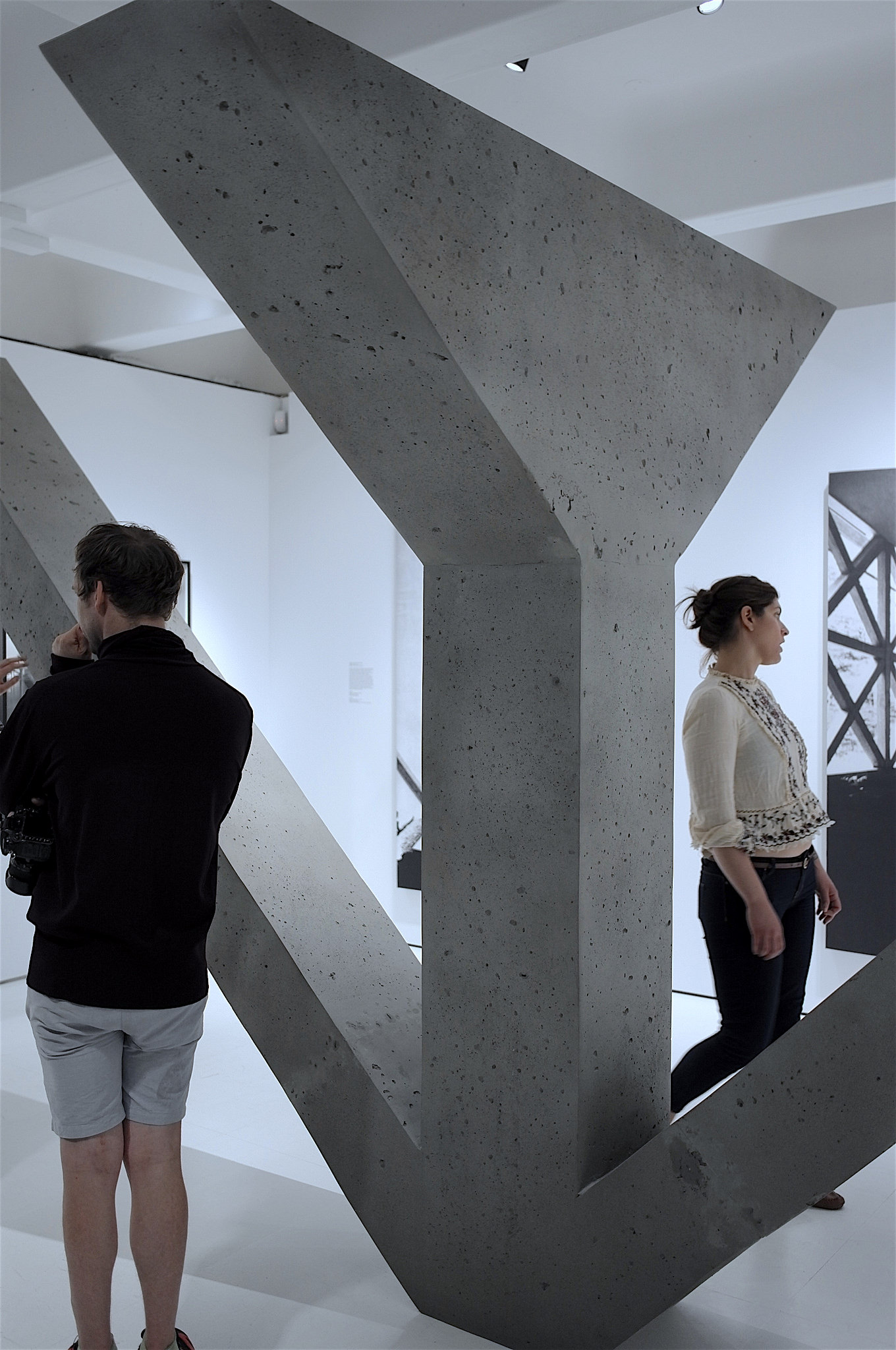 The changing role of women in society from the 1970s onwards, for example, is re acted in the emergence of pioneering architects and artists such as Itsuko Hasegawa, Mako Idemitsu, Miyako Ishiuchi and Kazuyo Sejima.
In the wake of the war, the widespread devastation of Tokyo and other cities in Japan brought an urgent need for new housing, and the single family house became the foremost site for architectural experimentation and debate. In an effort to establish an architectural language for a new period in Japanese history, architects such as Kenzo Tange and Seiichi Shirai explored ways to synthesise tradition with modernism.
In the years following, Japanese architects have consistently used their designs to propose radical critiques of society and innovative solutions to changing lifestyles.
In the 1970s, designers concentrated on enclosed houses that acted as defensive bulwarks against the polluted and overpopulated city; and in the 1980s the economic excesses of the Bubble era saw architects embrace the onset of information technologies and produce houses that were exceptionally lightweight and open to the outside world.
Recent Japanese residential architecture, particularly in Tokyo, suggests ingenious solutions to the constraints of living in the world's largest metropolis; while parallel to this tendency there is a continued understanding of the house as a privileged space for fantasy and creative expression.
Advertisement