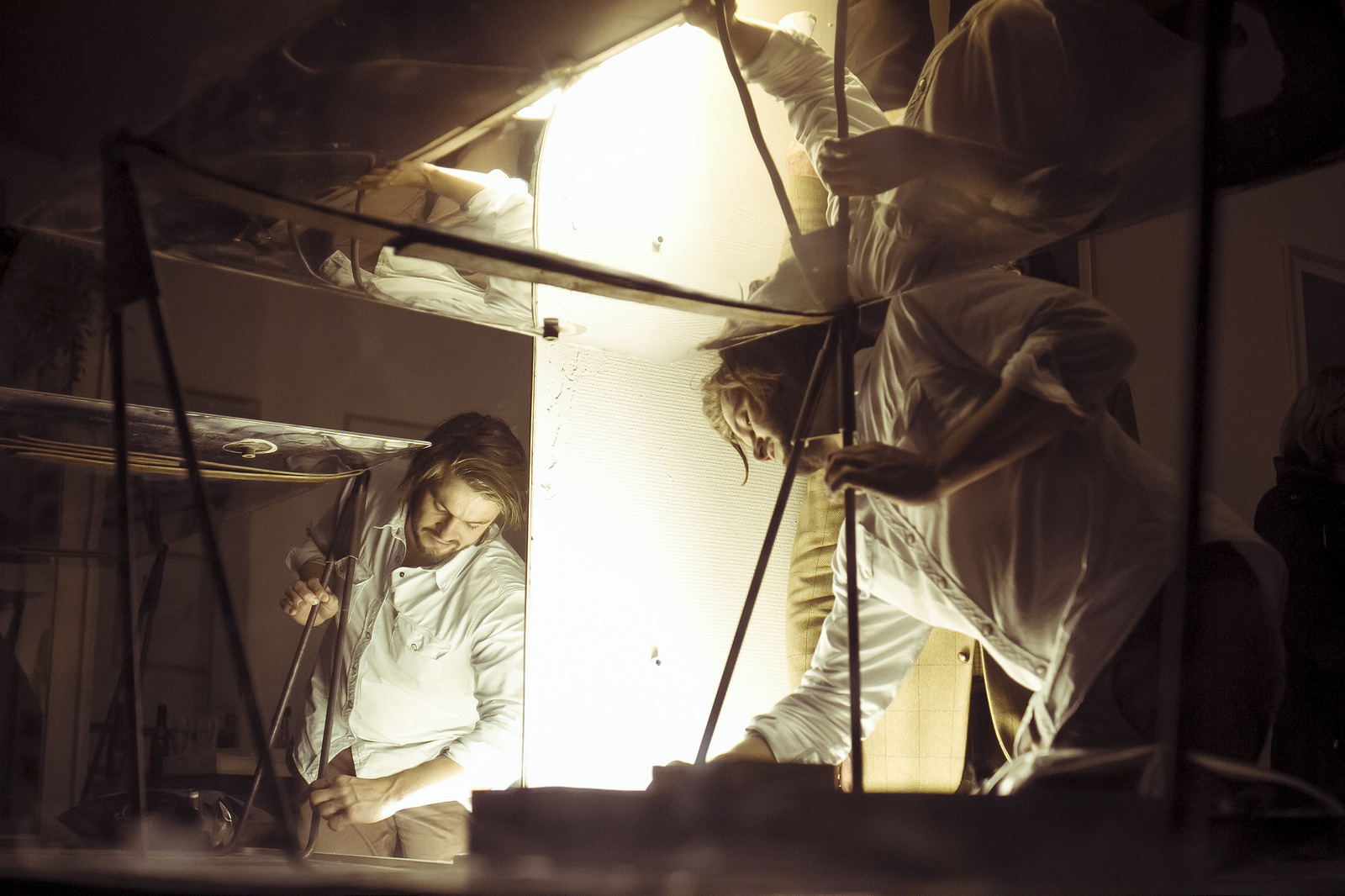 In Vein by Ben Storms
Ben Storms is a Belgian designer who thinks in terms of matter. With his 'In Vein' table, as in all his work, Storm tends to assemble form, material and technique in a way that is both innovative and compelling. He prefers to start with one material and then looks at it unprejudiced.
His research is done uninhibitedly, to ensure he captures all the possibilities the material has to offer. By probing its boundaries to and beyond the limits, he creates a rather surprising language of form.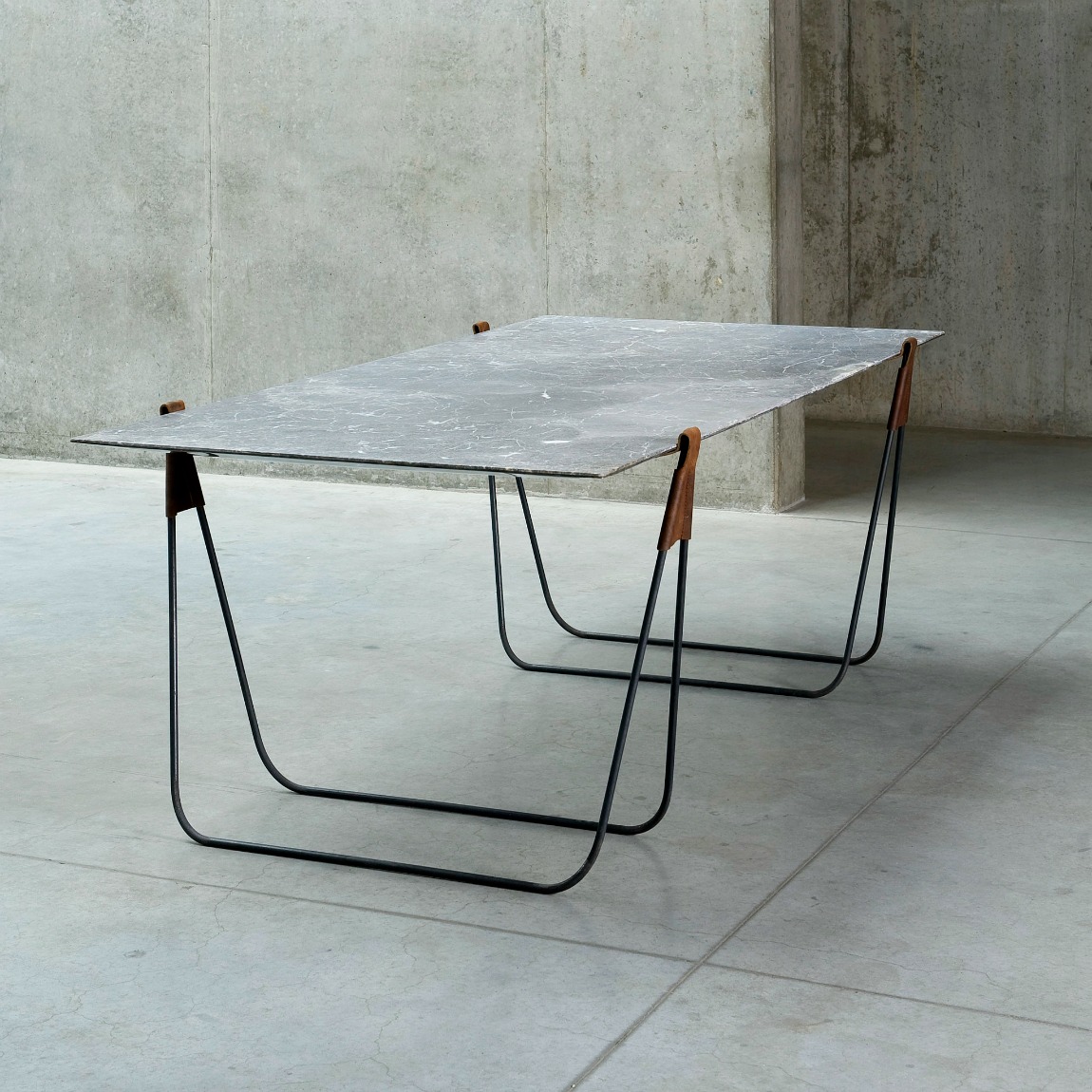 In Vein is a marble trestle table with a plus. Once you turn the table top around, it doubles as a mirror and decorative object.
The classic trestle table represents simplicity, mobility and efficiency. These qualities go against every single thing one would relate to marble.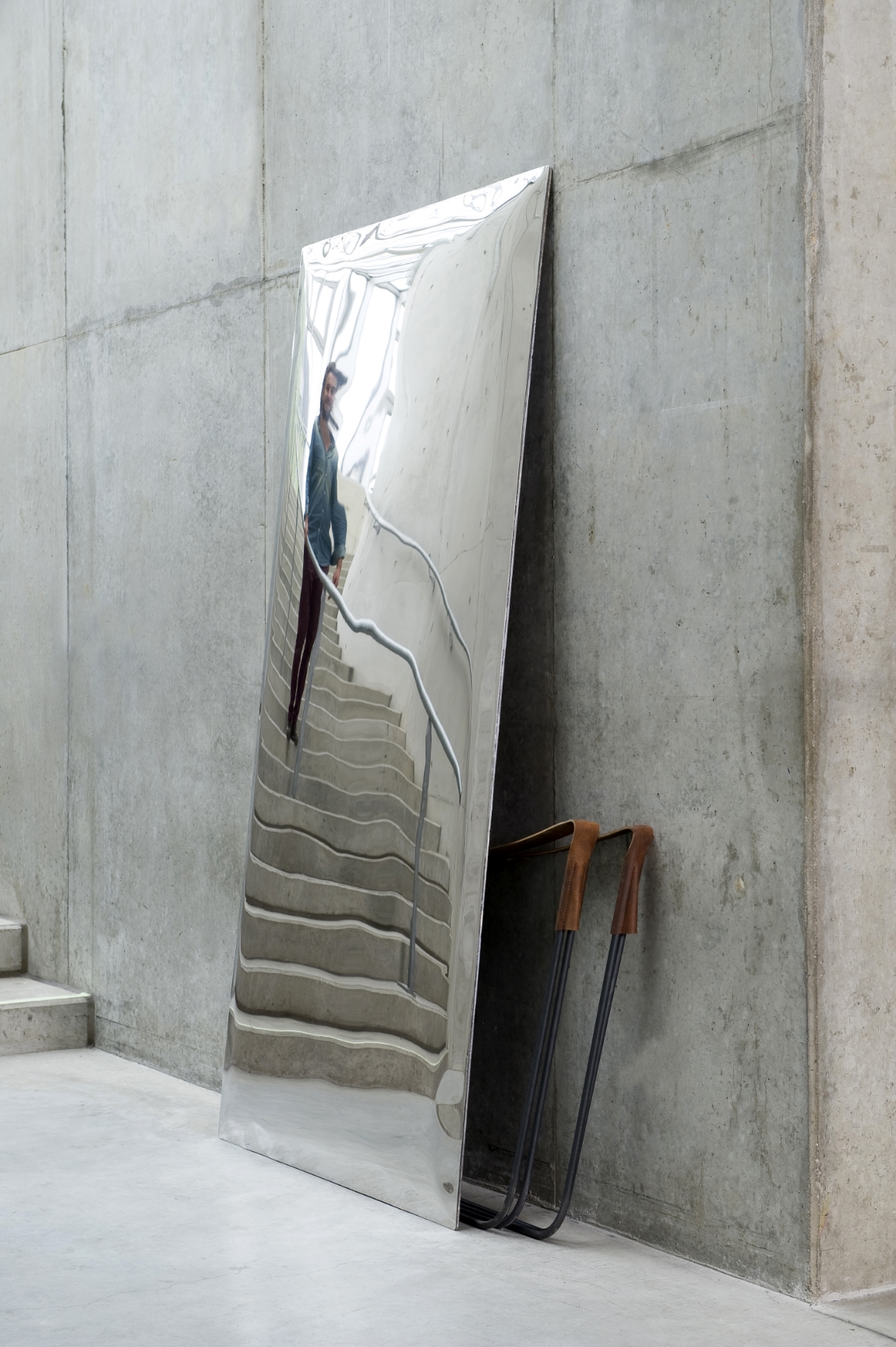 Yet In Vein manages to embody all these elements, topping it off with a delicate, luxurious and slightly vain touch.
The type of marble used for this piece is Belgian Gris des Ardennes, subtly veined with a soft grey undertone. This particular type of marble is hard to manipulate, which makes In Vein a unique and exclusive design object. The bottom or the "belly" of the table is developed with a technique called hydro-forming.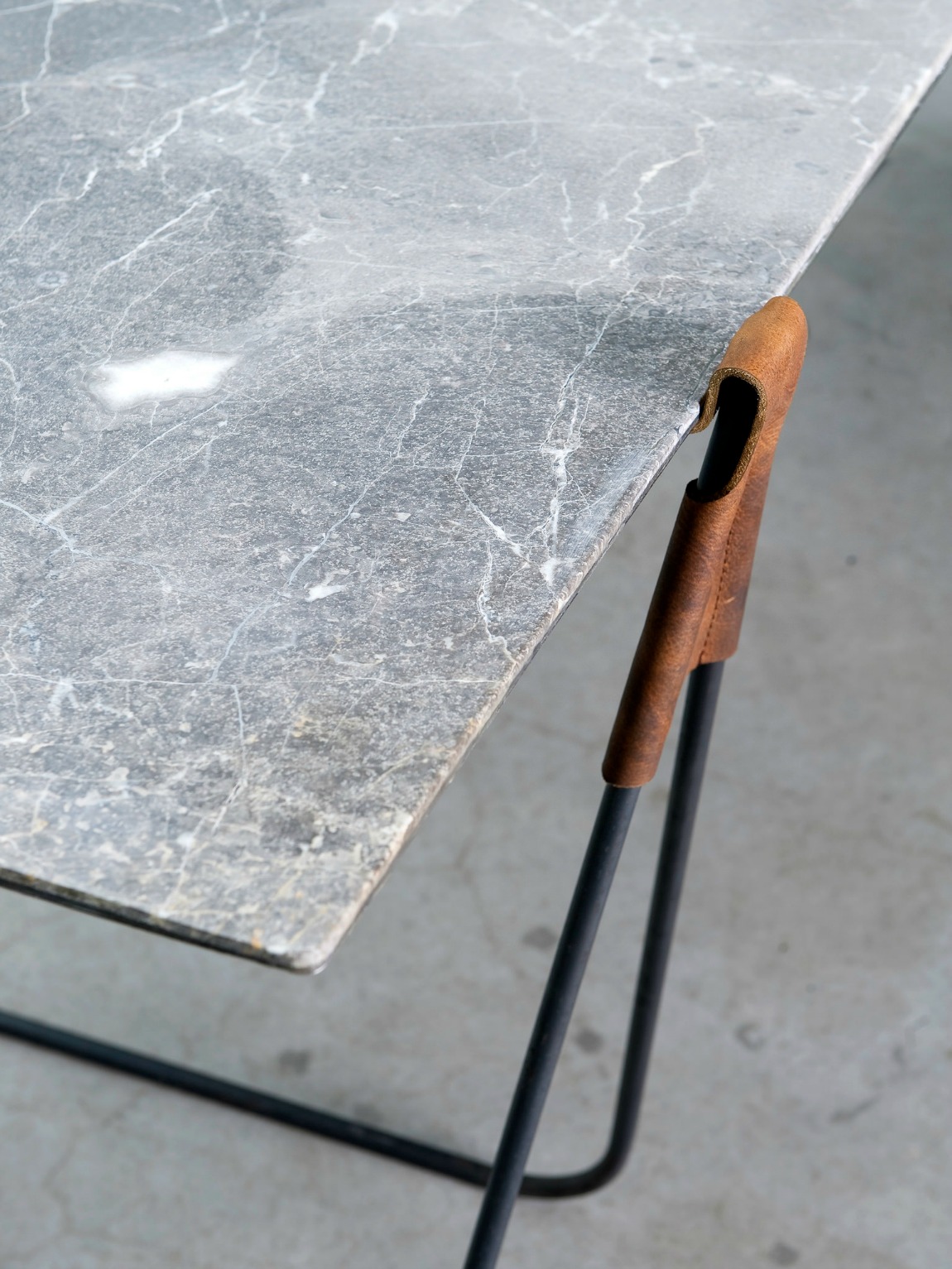 A sheet of stainless steel is blown using water pressure and shaped in an organic form, so there is no need for a mold. The massive "belly" gives strength to the table and supports the marble top layer, without breaking it. The fragile appearance of the thin marble layer draws the attention, while the solid feel of the table as a
whole blows you away.
The answer to every viewer's million dollar question: "How can it be so stable?"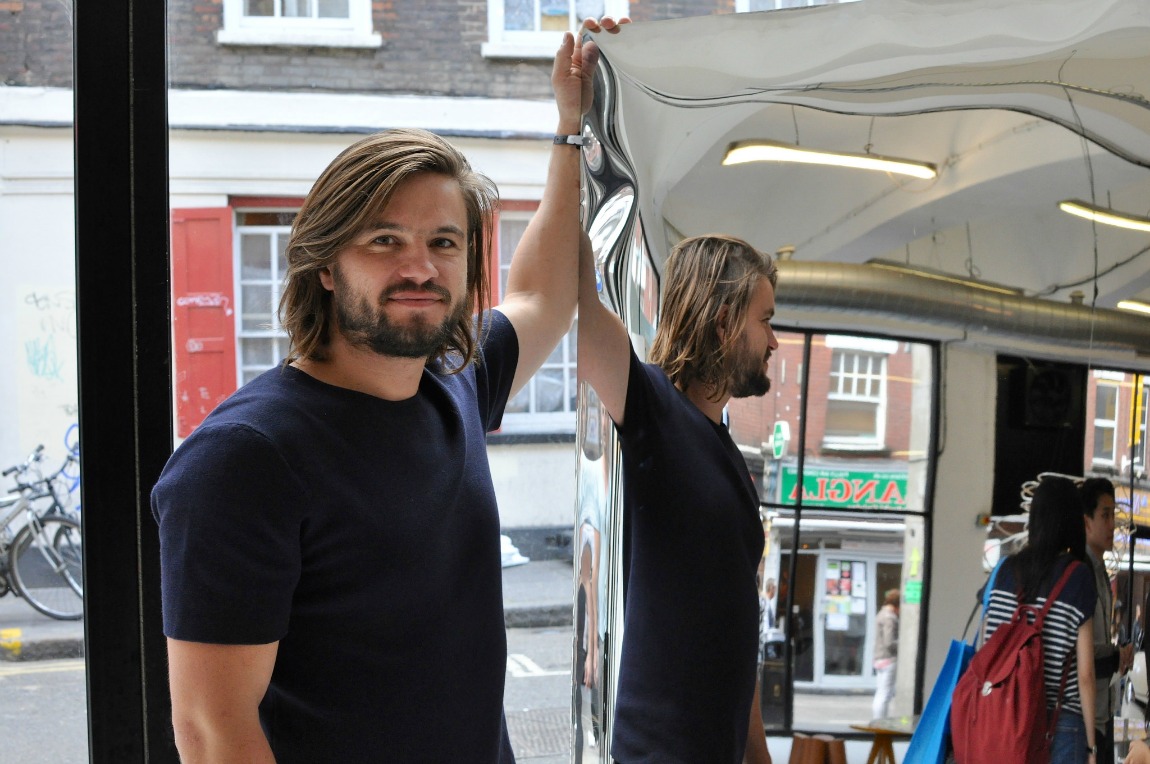 Materials used
Marble / steel / leather / mirror made of polished stainless steel
Dimensions — W100 x L200 x H73 cm
Weight — Marble top 50 kg
Trestles 35 kg
Advertisement