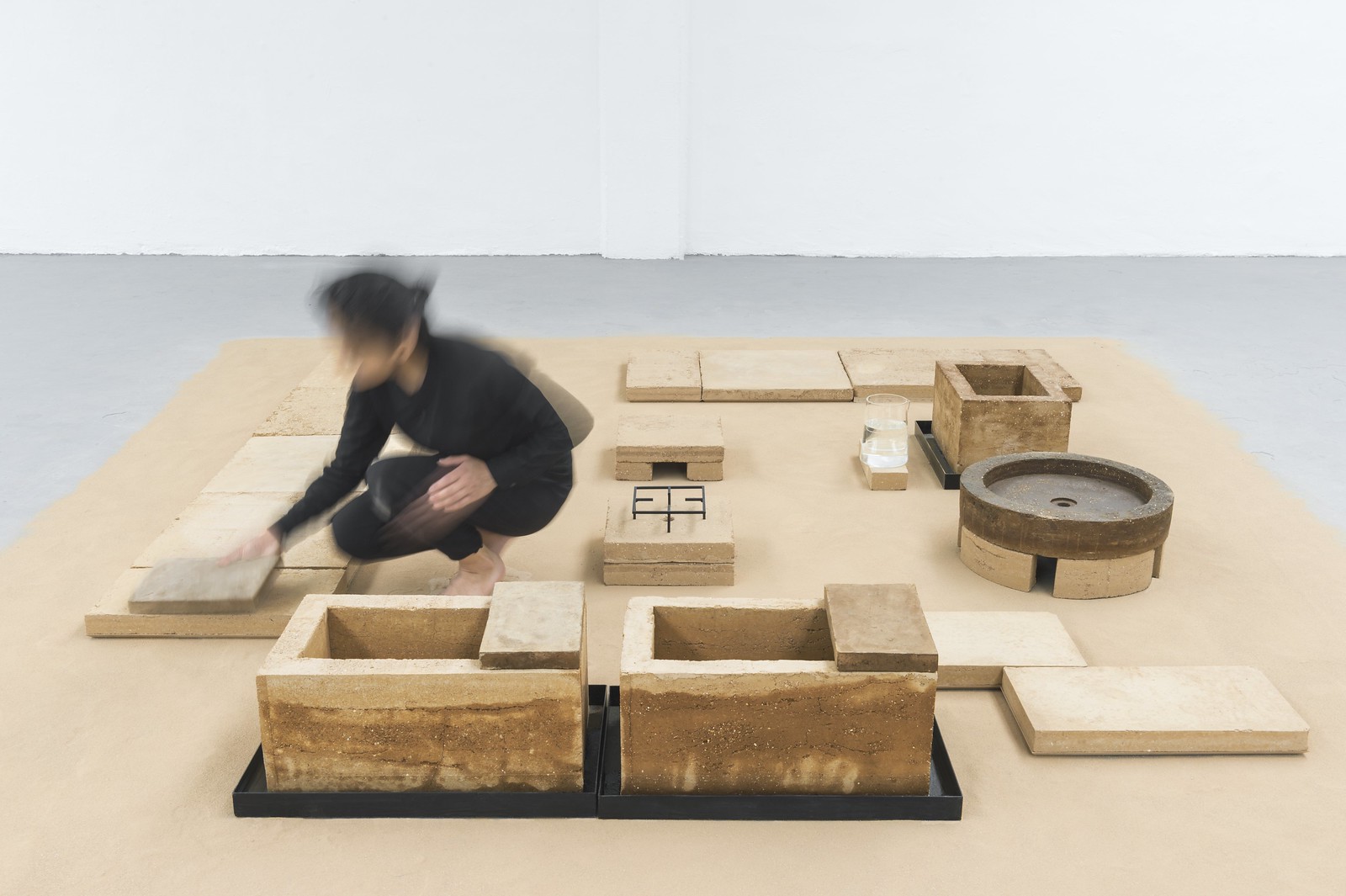 Yuiko Shigeta's USA debut Earth Kitchen concept in Atlanta
Japanese designer Yuiko Shigeta is a former graduate of Design Academy Eindhoven. Her project, Earth Kitchen, traveled to Atlanta Design Festival and explored primitive lessons in preparing food and the awesome powers of earth, water, and fire.
This project was done in collaboration with Oskam v/f, a Dutch company specialising in the production of compressed earth building blocks. They often work with NGOs to create sustainable housing solutions all across the developing world."
Concept and Design: Yuiko Shigeta
Production: Yuiko Shigeta, Oskam v/f
Photograph: Fujita Keisuke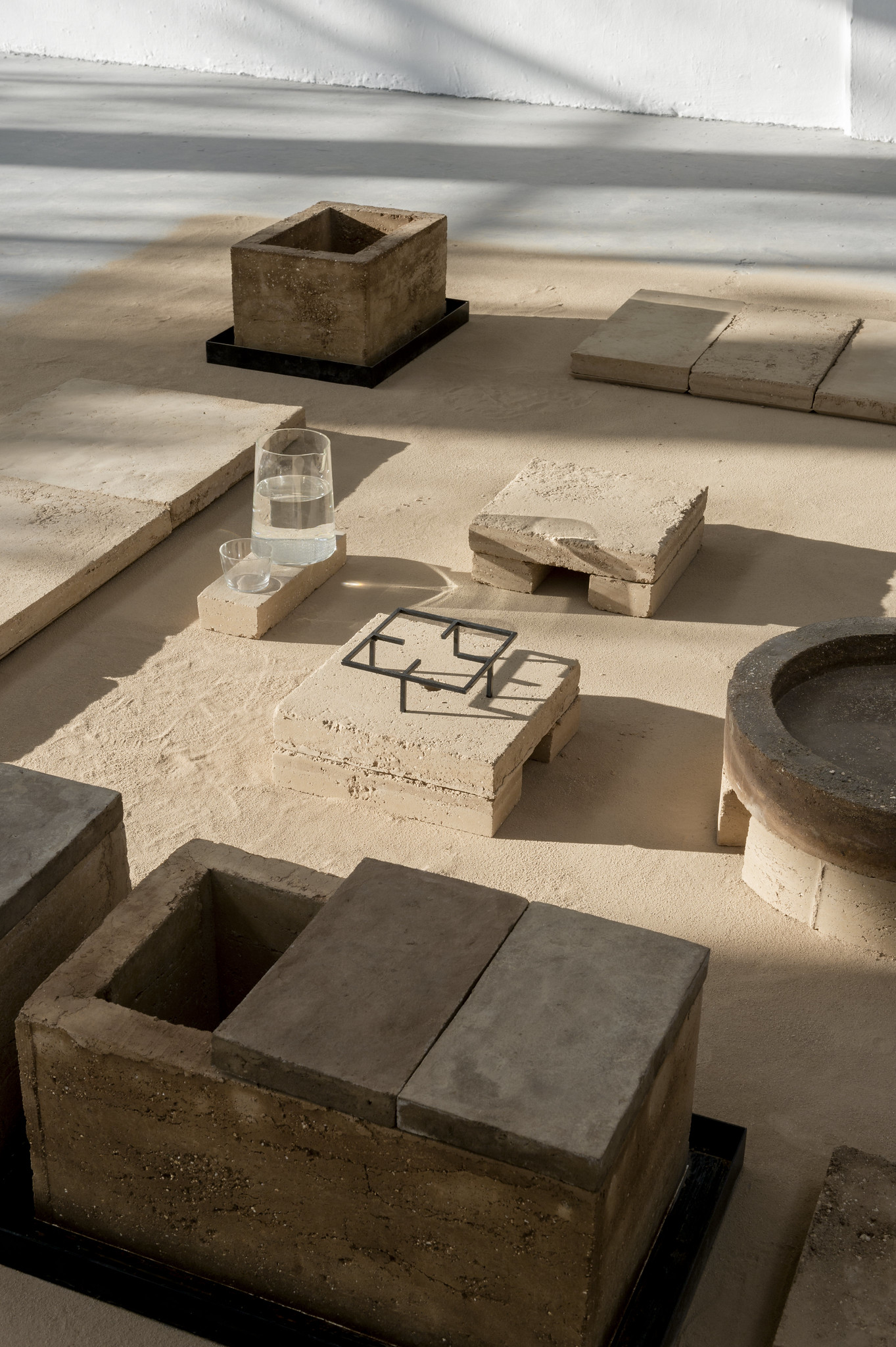 In the designer own words —
"Earth kitchen project is a kitchen proposal made from unbaked, air-dried, compressed earth. I'm not focusing on a finished product; the material is my guide for a conceptual exploration of the space, the gestures and postures that make up the activities of cooking, eating and preserving food. Earth is an ancient and primitive material, bringing one back to the Ur-elements of the kitchen: earth, water, fire. Re-examining the possibilities of this material reframes our contemporary view of cooking and eating, reconnecting us to the intelligence, atmosphere, rhythms, and proportions of older cultures.
For example, I conceived of a refrigerator, using its ability to absorb water and applying the rammed earth-technique to optimise density.
All the ways I use to treat this material are chosen to stay close to simple and recyclable processes: compressed, unbaked loam, waterproofing with linseed oil, enhancing lightness by mixing with cow dung, etc.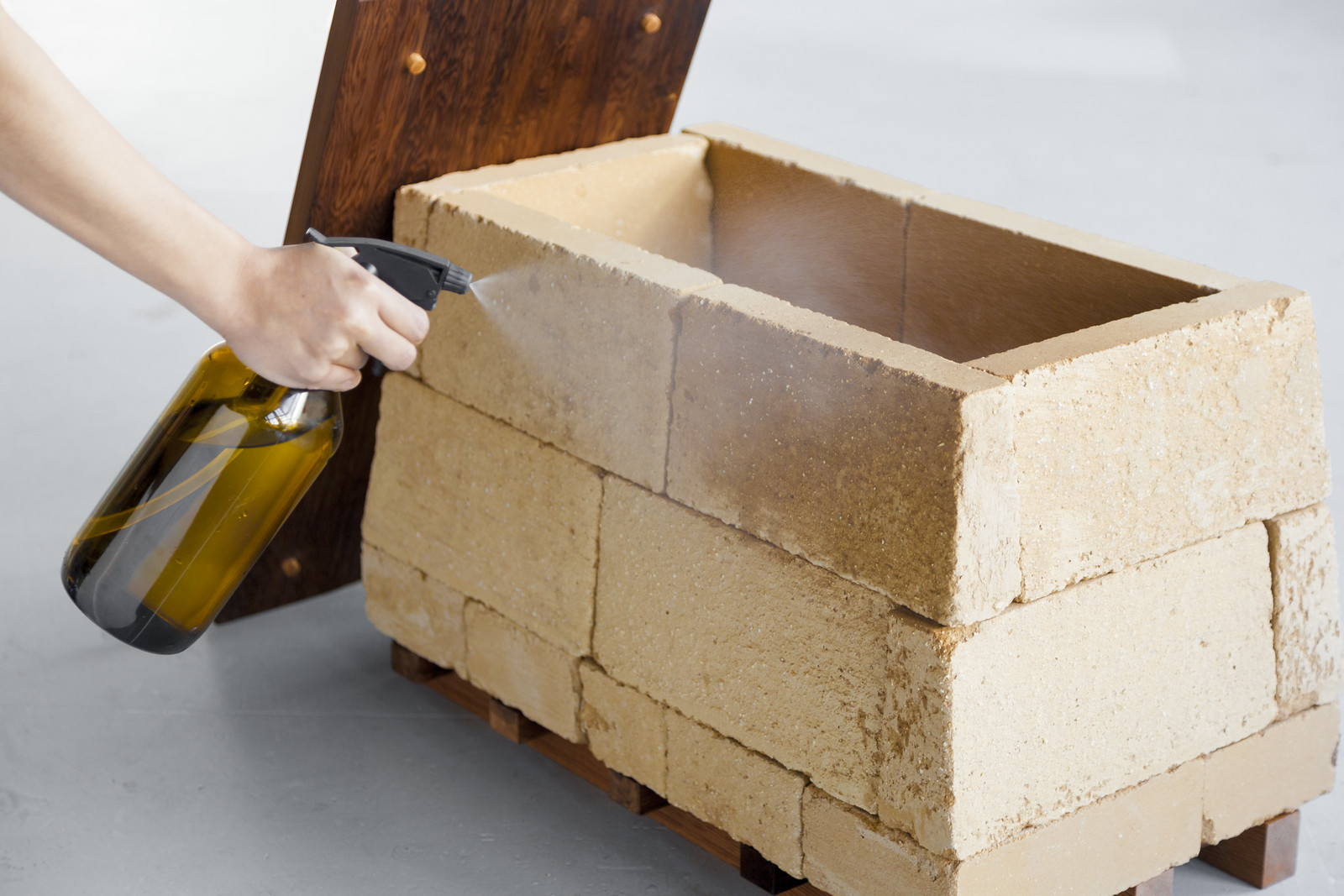 This conceptual 'back to basic' kitchen collects concrete ways to make us aware of the material, the effort, and time involved in the very essential and everyday necessity of preparing food. This awareness has a strong ecological aspect to it. Appreciating this material and its elemental use leads to question and even leave behind western standards for kitchens."
yuikoshigeta.com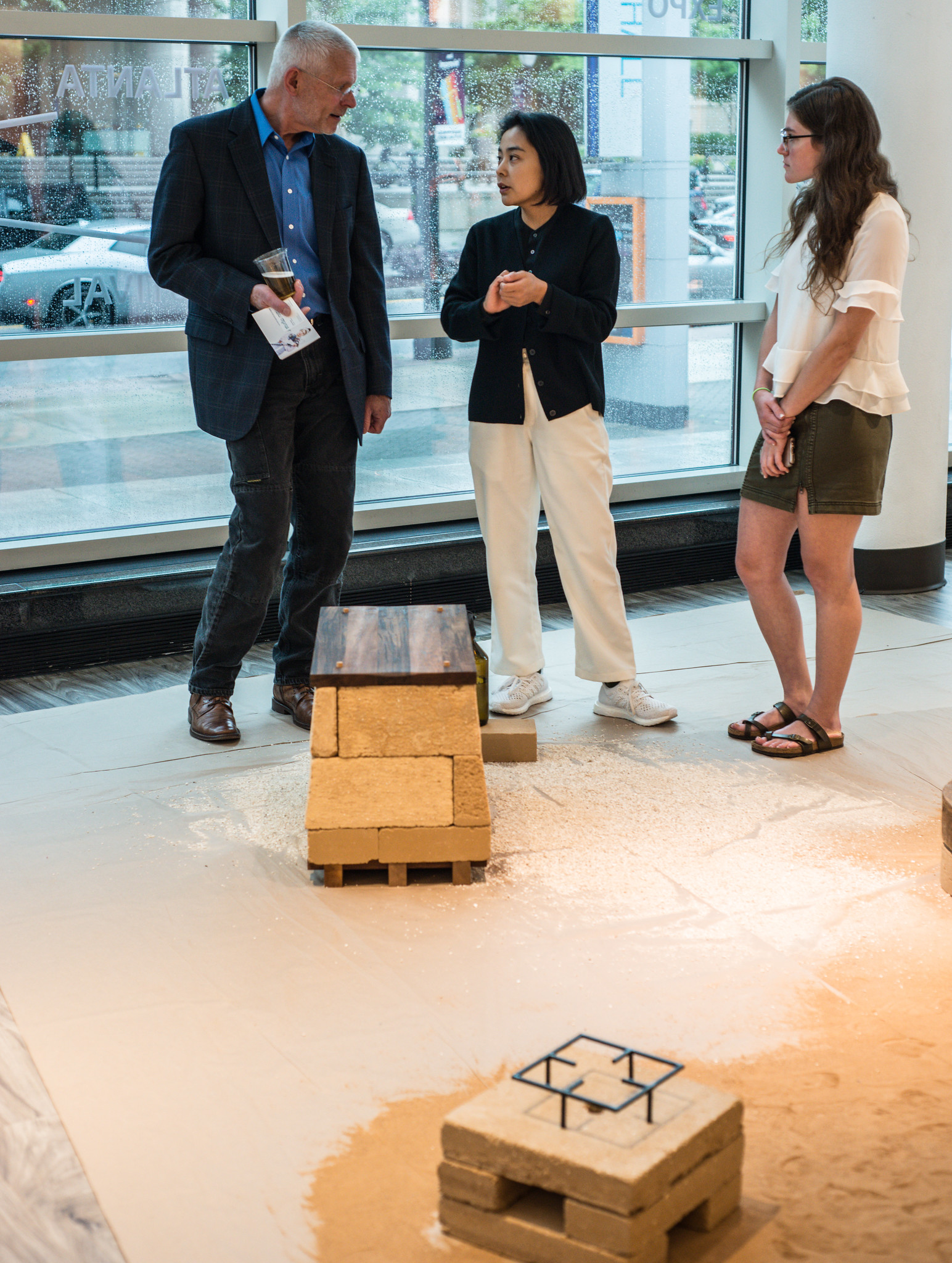 Atlanta Design Festival is the largest show of young Dutch designers and Design Academy Eindhoven graduates in the United States.
Advertisement