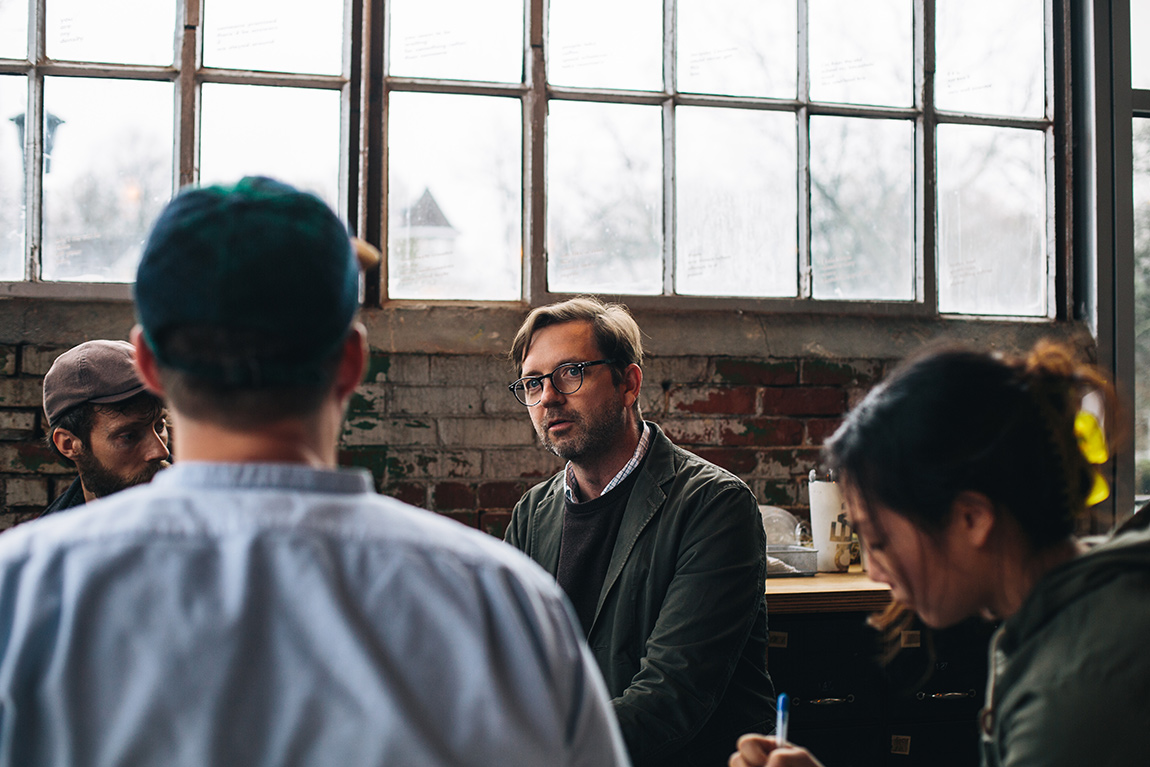 Atlanta is emerging
From their West Midtown location in Atlanta, GA, Octane Coffee Company has posited itself as a hub for art, expression, and great coffee. Since opening its first location twelve years ago, Octane continues to be a workspace for artists, an incubator for creative thought, and a center for community to emerge.
The creative space Octane offers has grown from the flagship store in West Midtown to four Atlanta locations in Grant Park, Atlanta Tech Village in Buckhead, and a new location opening this summer at the Woodruff Arts Center in Midtown. Beyond Atlanta, Octane has two shops in Birmingham, Alabama in Homewood and Uptown at the Westin Hotel.
Owners Tony and Diane Riffel sat down with a few of the creative minds who have become friends and family of the space to discuss art, coffee, and the modernity of the Atlanta community.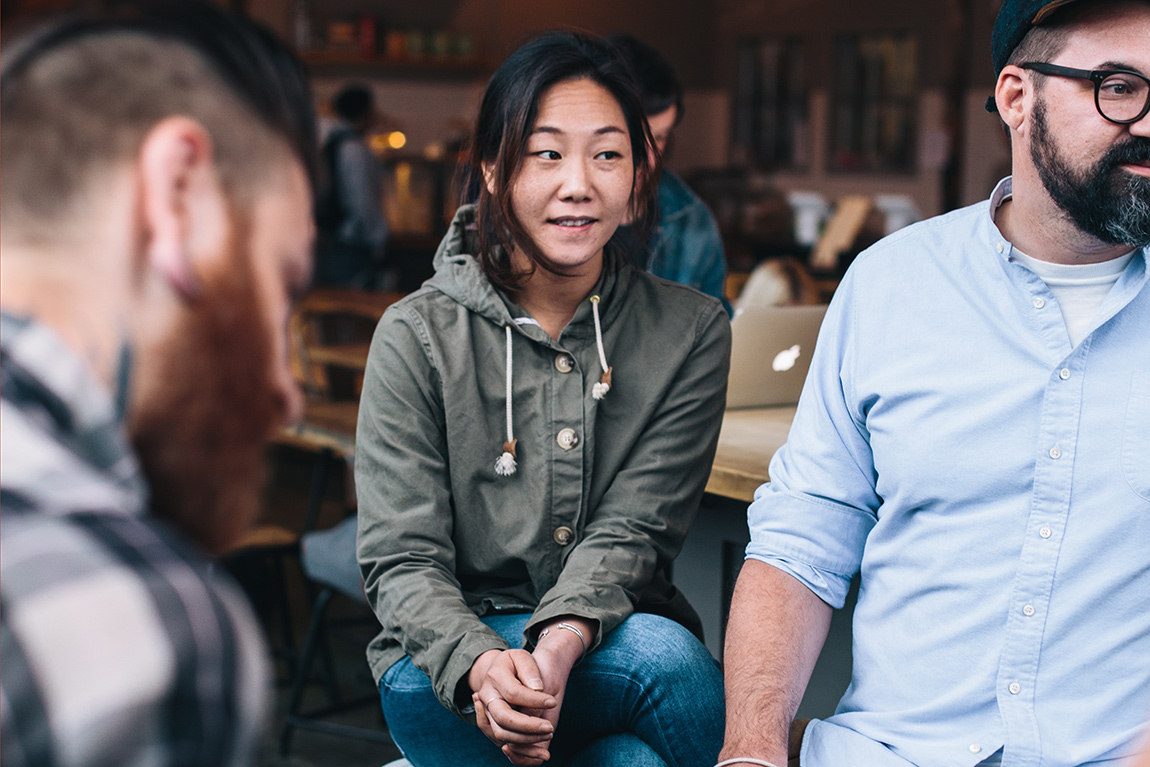 Christopher Wood, an Atlanta-based artist, designer, and entrepreneur, remembers his first encounters with Octane fondly. "It was almost like conversations flowed through Octane more than they did anywhere else," he said.
"It was a sort of cultural conduit," designer Kevin Byrd and MA contributor agreed. "As people brushed elbows it became a space for the creative class."
A space for the creative class is exactly what Tony and Diane conceived for the business.
Regarding Octane's inception, Tony said "part of the core of what we hoped would happen was a sense of community; a hub of activity for the neighborhood." "We started feeling a lot of things about how art and emotion materialize," agreed Diane. "We were looking for a space to be around creative minds."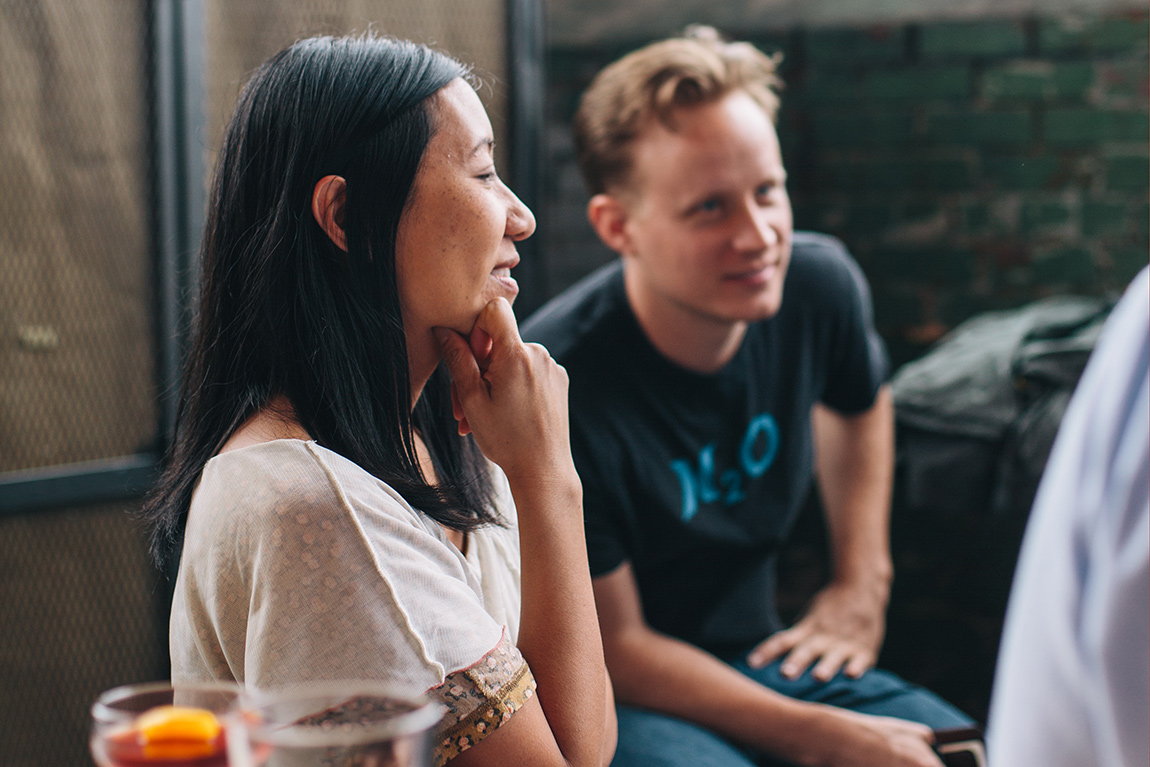 Though Octane has become known for its attention to bringing fine catalysts for artistic thought - exceptional coffee, espresso, and adult beverages - to Atlanta, art has never been far from its core.
"We always knew the walls would be a space where we could show local work [by] young, emerging artists," Diane said. Much of the merchandise that lines the back shelves of each shop are all designed and curated by local artists and designers. 

As the conversation unfolded, the small group centered around the bar at Octane's Grant Park location grew in unexpected, yet organic and comfortable ways. Kevin Byrd stopped by several of the groups clustered around the café tables to speak with friends and associates. Chanel, a local performance artist and curator, turned around and was surprised to see her fellow board members for Murmur, a DIY culture organization. "This space is aligned for those [types of] communications and meet-ups," Chanel said. "[Octane] gives you that space to be very intentional about what you do."
"I feel like I am constantly meeting new people with interests that I want to know more about," said creator Joel Anderson, who also works at the Westside location.
Fostering that meeting of creative minds was always a part of the goal. In a sprawling city like Atlanta, culture emerges through the connections formed by the people who strive to make an impact on the city. Tony and Diane are incredibly excited and proud to have Octane as a part of that, as a space that can serve as the backdrop or launching pad for those artists and ideas.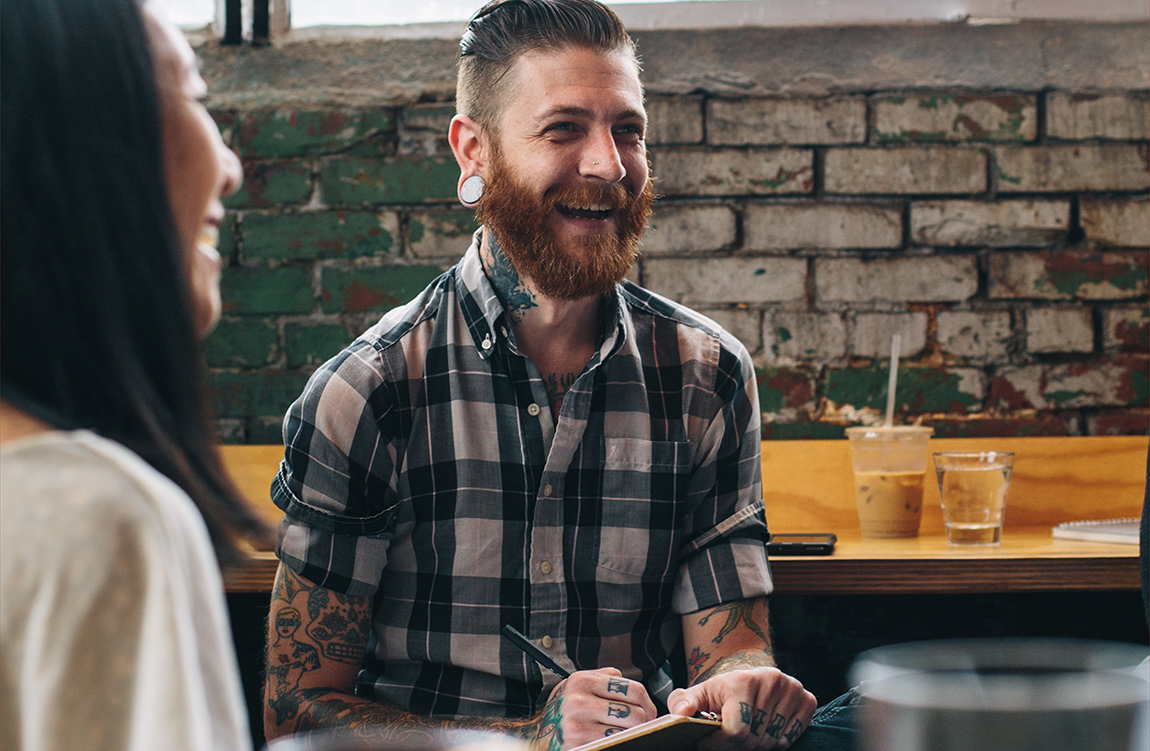 Atlanta is "not done, it's emerging," said Kevin Byrd. "It's exciting to be able to contribute something rather than just riding along with something that has already happened."
Diane agrees wholeheartedly. When thinking of the family business she and Tony created and love, while also thinking of the future direction for the stores, she says, "I want to experience something that's going to give me a different outlook on what is ahead of me."
With that in mind, Octane Coffee is proud to be a hub for artists, a sponsor for MA!, and an outlet for creativity around the Southeast.
Advertisement