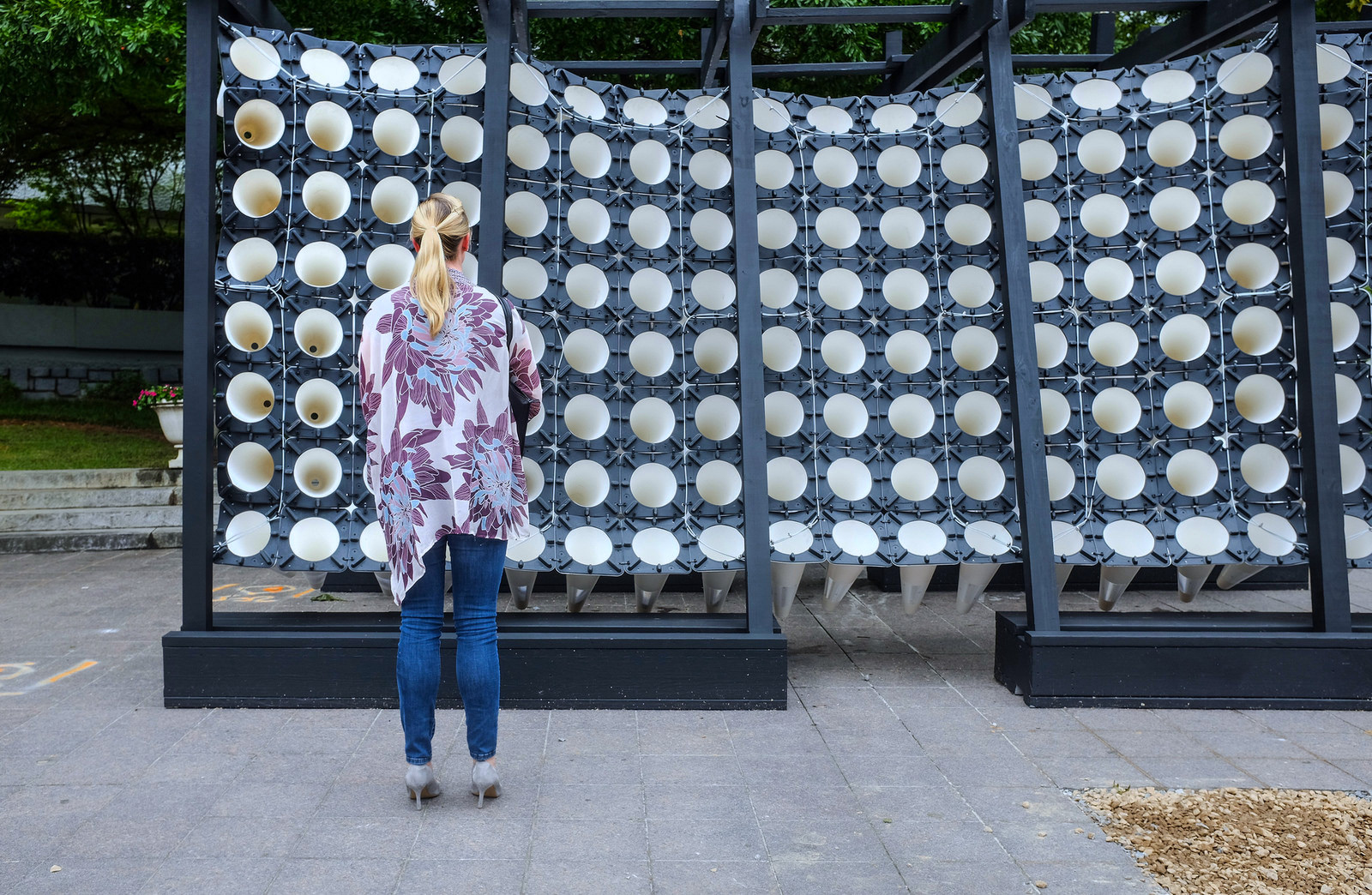 Atlanta Design Festival
10UP Winner
Midtown ConeCTOR installation took home 1st Place in the return of the 10UP Competition presented by The Young Architects Forum of AIA Atlanta, in partnership with MA! and Atlanta Design Festival.
Midtown ConeCTOR is a self-supported structure that can survive the wear and tear of midtown. Modular in nature, the structure can be easily assembled and disassembled for relocation and/or modification. The installation features a malleable and reflective cone fabric "skin" with an integrated solar lighting system that illuminates the highly reflective band on the cone pylons.
Overall Winner: Midtown ConeCTOR
Design: Ryan Woods, Eric Balogh, Daniel Dixon, Sally Parker, Lauren Sherman, Adam Lamb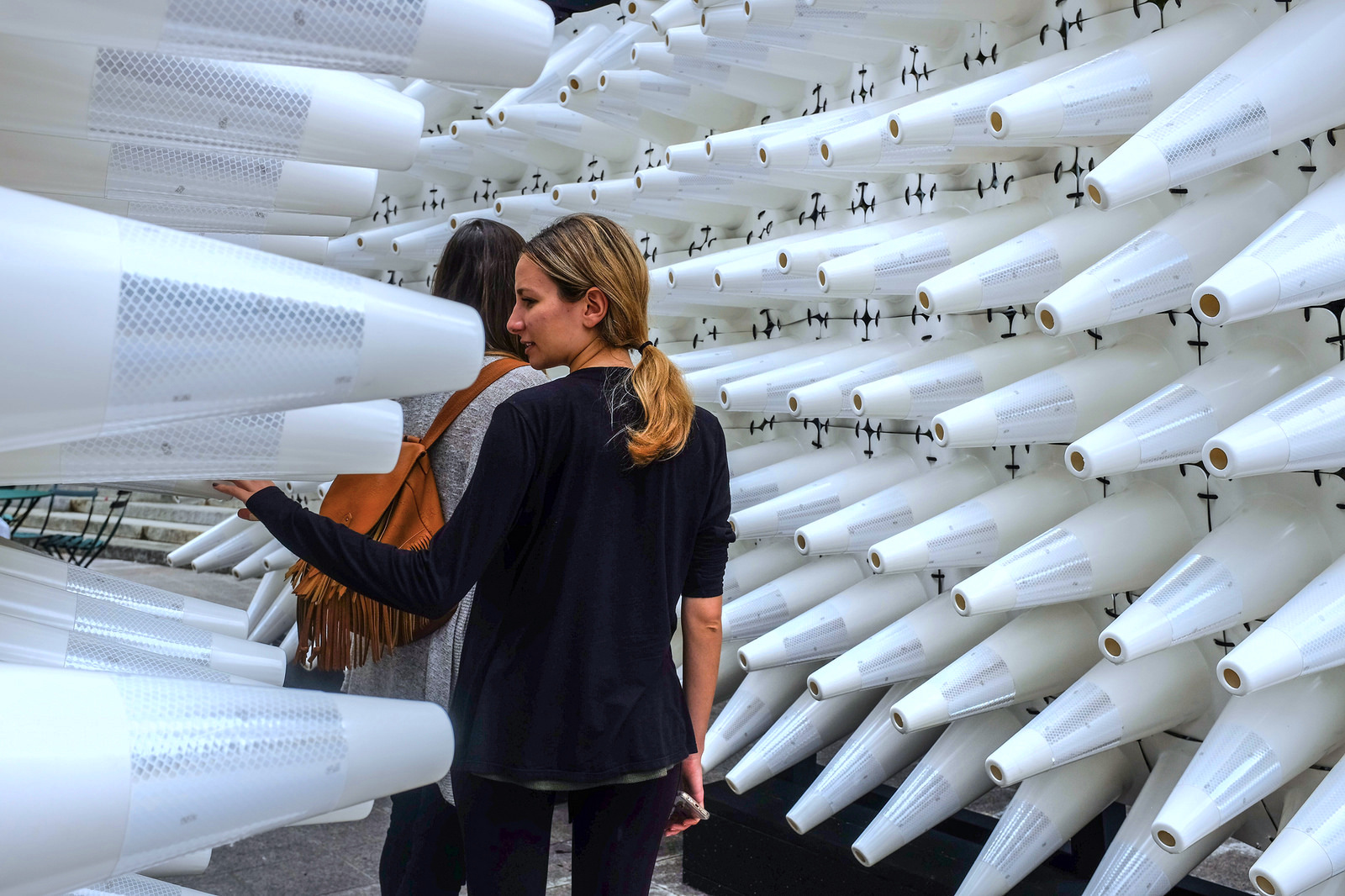 Midtown ConeCTOR is now available for public viewing at Ponce City Market through the month of July.
Each bay can be custom adjusted to alter the shape of the cone fabric depending on the length and curvature of the installation. The gravity held base and kit-of-parts allows the structure to be assembled, adjusted, modified, expanded, disassembled and relocated easily.
10UP Winners 2017
2nd Place: Slice; Design:Chris Welty
3rd Place: Old School Interactive; Design: Christopher Loyal
Advertisement