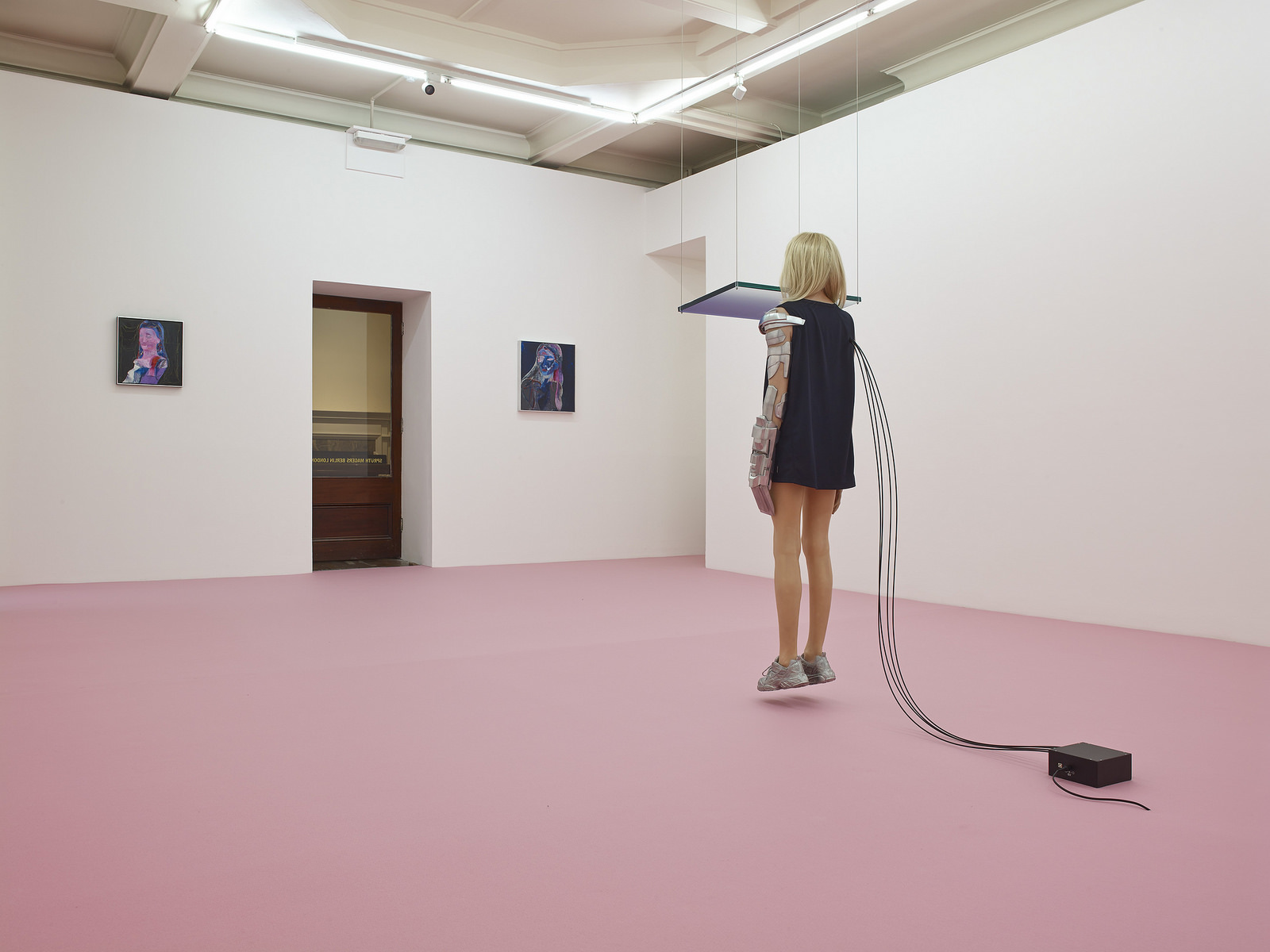 Artist Andro Wekua's mysterious humanoid
For the exhibition Some Pheasants in Singularity, artist Andro Wekua built a mysterious humanoid sculpture and psychologically charged room.
The exhibition at Sprüth Magers, Wekua constructed walls that partially obscured the view into the space through the large bay window. He suspended a life-size sculpture of an androgynous adolescent from the ceiling. The figure, at once robotic and lifelike, was isolated in the clean, white and pink space.
The device from which the silicone sculpture hung suggested a playground swing, yet she or he was static, frozen in a physically impossible position.
Known for his uncanny evocations of architecture and memory through exhibitions that imply a nonlinear narrative, Wekua here created a psychologically charged room.
He posed questions about interior and exterior, private and public space, performance and imprisonment, all while reveling in an ambiguity that provoked the viewer's imagination.
The exhibition also featured a group of paintings that combined portraiture, abstraction, and figuration. Whether the characters in the paintings related to the sculpture was unclear, and Wekua invited us to make our own connections.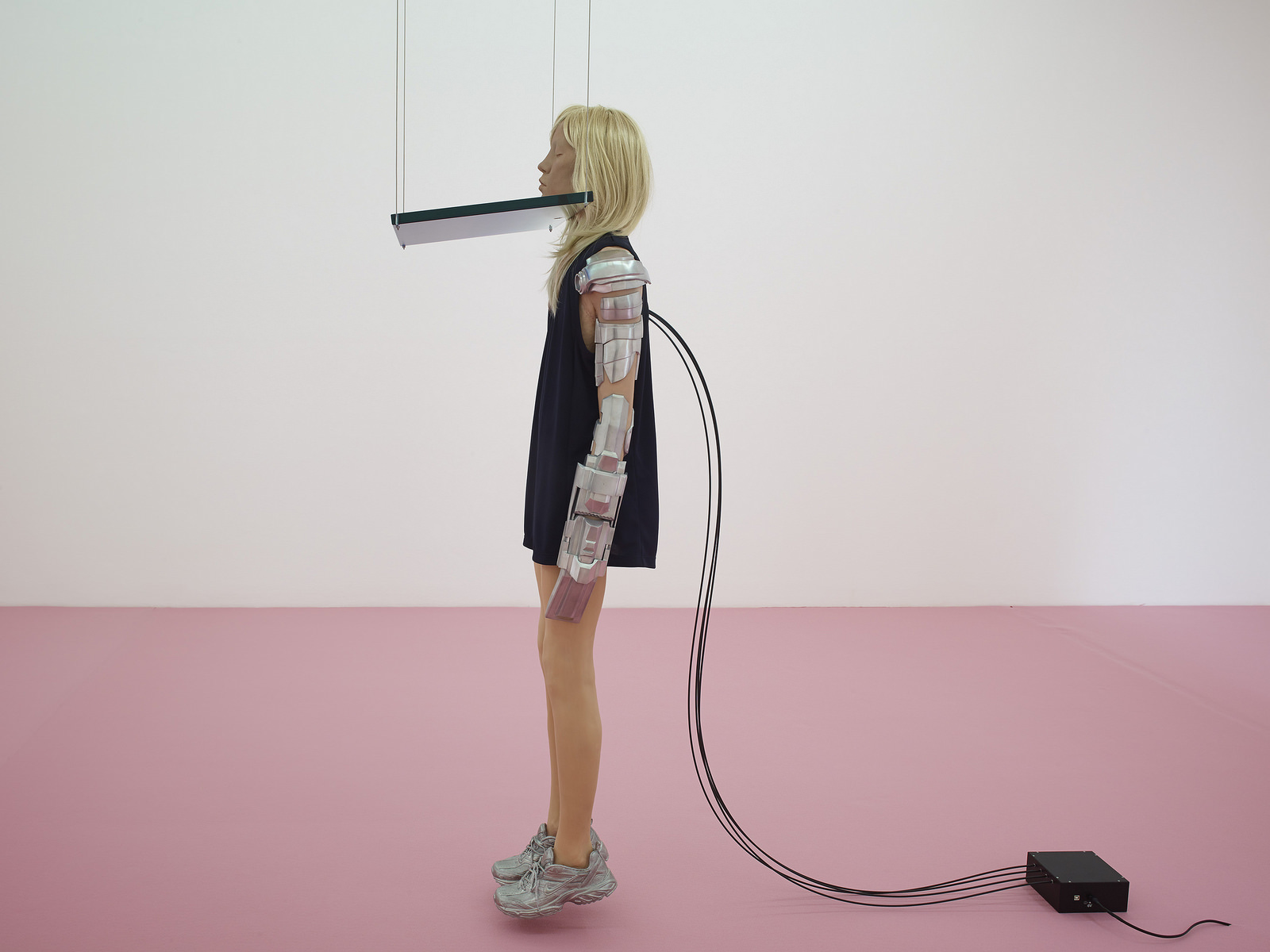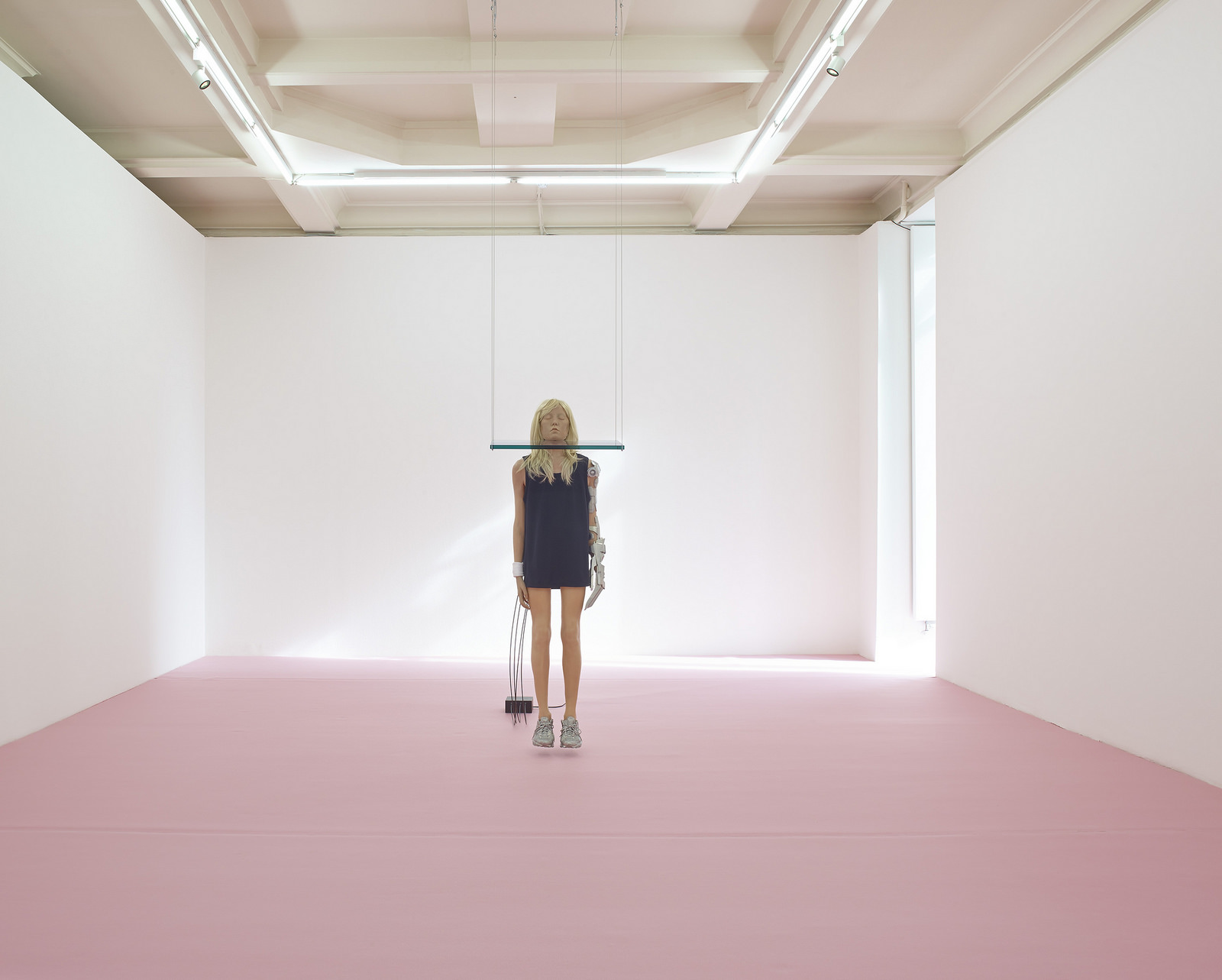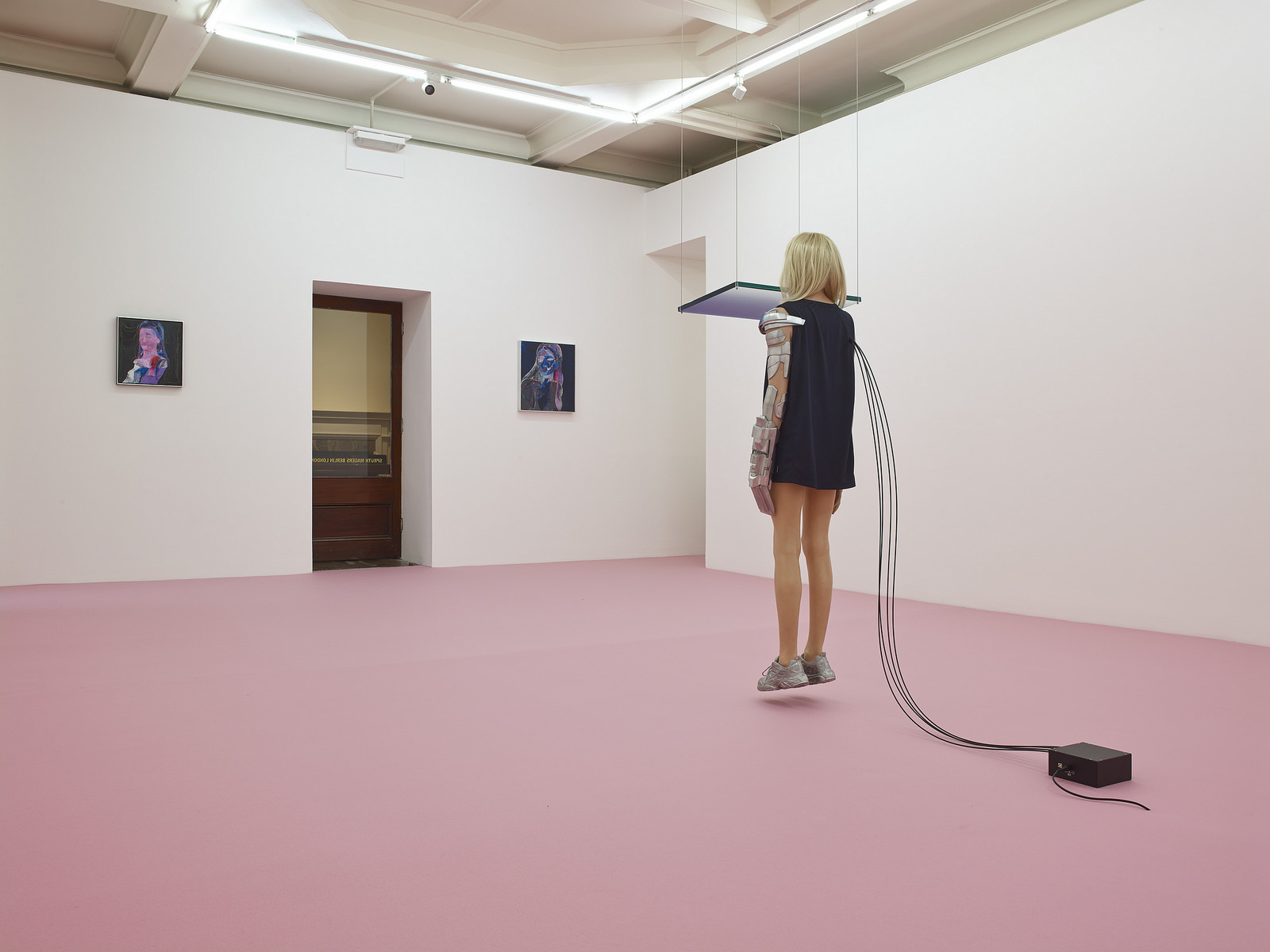 Advertisement